The story of Kai Lawrence is a journey full of ups and downs that will surely leave one's head spinning. Legally known as Caleb McGillivary, the Hatchet Wielding Hitchhiker became an internet sensation thanks to a news interview he gave after saving a woman from an intoxicated driver named Jett McBride. However, the hitchhiker's charm and fame were quickly overshadowed by the murder charges levied against him.
In May 2013, just a few months after Kai became famous, he was accused of killing New Jersey lawyer Joseph Galfy. The 73-year-old prosecutor was found beaten to death in underwear and socks in his own home. The investigation pointed fingers towards Kai/Caleb, who later admitted that he did attack Galfy. Naturally, the public cannot help but wonder why the former internet sensation committed such a crime, and we are here to explore the same.
Why Did Kai Kill Joseph Galfy?
As a hitchhiker with much fame, Kai Lawrence was no stranger to generosity from strangers. In fact, he even had a dedicated fan following who would help him with different facilities whenever possible. In May 2013, the internet sensation found himself in New York City, New York. According to Kai, he met Joseph Galfy at The New York Times Square on May 11, 2013. The two men reportedly started talking, and when the 73-year-old realized that the former planned on traveling to New Jersey, he offered him a ride and a place to stay the night in Clark.
According to Kai's version of the events that night, Galfy got the duo food from an Italian restaurant nearby. Afterward, the lawyer allegedly offered him a beer but was seemingly insistent on serving it in a glass rather than the bottle. The hitchhiker claimed that he then decided to go to bed as he had started to feel sleepy. Albeit, when Kai woke up the following day, he apparently had a "metallic taste" in his mouth and semen dripping on the side of his face.
Despite suspecting the worst, Kai apparently decided not to confront Galfy and chose to leave. From what he shared, the attorney drove the hitchhiker to New Jersey Transit station and got him a ticket to Asbury Park, New Jersey, on May 12, 2013. There is indeed camera footage showing Galfy buying a ticket at Rahway train station and then getting hugged by a young man who looks like Kai. The internet sensation further claimed that the 73-year-old gave him his contact details and asked him to contact him if he was "ever in need of a place."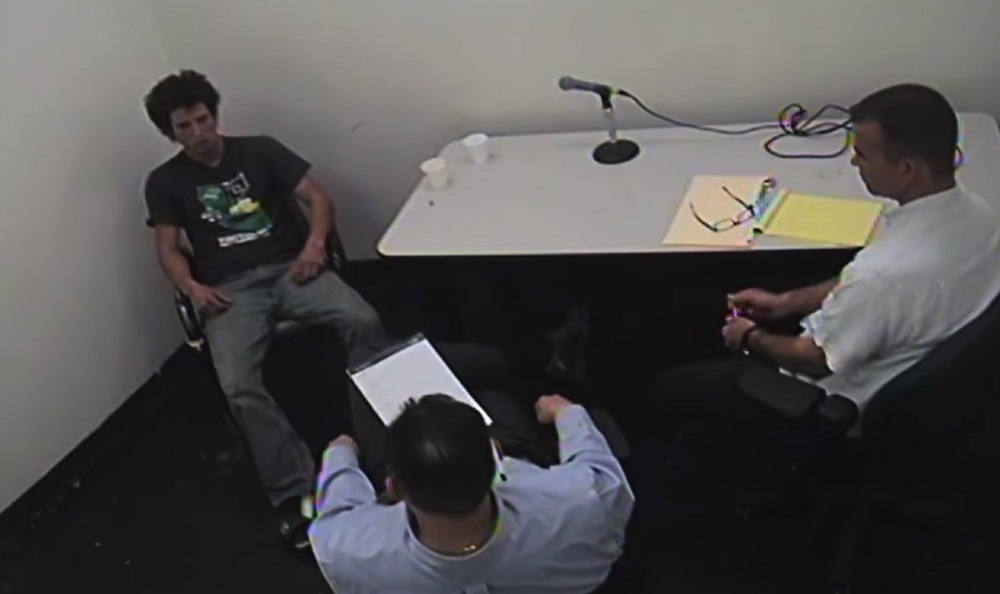 Nevertheless, Kai's plans in Asbury seemingly fell apart as his friends did not show up to meet him. As per the young hitchhiker, this prompted him to contact Galfy again and ask if he could crash at his place for another night, to which the lawyer allegedly agreed. According to Kai, Galfy did not want to order out on the second night and instead gave his guest some burgers and beer. The hitchhiker stated the next thing he remembers is that he was on the floor, and Galfy, in his underwear, was pulling down his pants.
"I just hit him. He was trying to manhandle me," Kai stated while talking about what happened next. The hitchhiker told the authorities that he does not remember all the details of what happened next as he might have used his hand, elbows, and even knees to attack Galfy. When asked how he got the lawyer off himself, Kai alleged that he hit him on the head. The medical reports detailing the injuries on Galfy's body suggest that the wounds he had sustained were not consistent with being attacked in self-defense. Regardless, Kai maintains that he had struck his host for the night in self-defense as he had been trying to assault him.
Read More: Lisa Samsky: Where is the Reality TV Brand Manager Now?