Sue Tenney's 'Virgin River' is a Netflix romance drama show made up of an ensemble cast of loving characters with riveting and rich inner lives. The show initially focuses on the journey of the lead protagonist, Melinda "Mel" Monro, a medical professional from LA who moves to the small town of Virgin River in search of a new beginning. However, as we become privy to the lives of other residents within the community, their stories start to take significance in the narrative.
One of the recurring characters from season one, Paige Lassiter, a single mother and owner of a bakery truck, presents one such engaging storyline. Despite Paige's gradual disappearance from the show, her influence affects Precher's character throughout the show. Although season 5 brings some semblance of a conclusion for Paige and her son, Christopher, the former still decides to take her leave from the town. Let's find out why. SPOILERS AHEAD!
Why Did Paige Leave?
Following the events of season four, Preacher rescues Paige from Vince, her brother-in-law's clutches, and ensures the latter gets arrested for his crimes. Given Vince's previous history with the town's favorite bar owner, Jack, where he tried to kill the man, Preacher's friend, and LAPD cop, Mike, arrests Vince on attempted murder charges. With Vince behind bars, Paige can finally have an actual new start away from her past.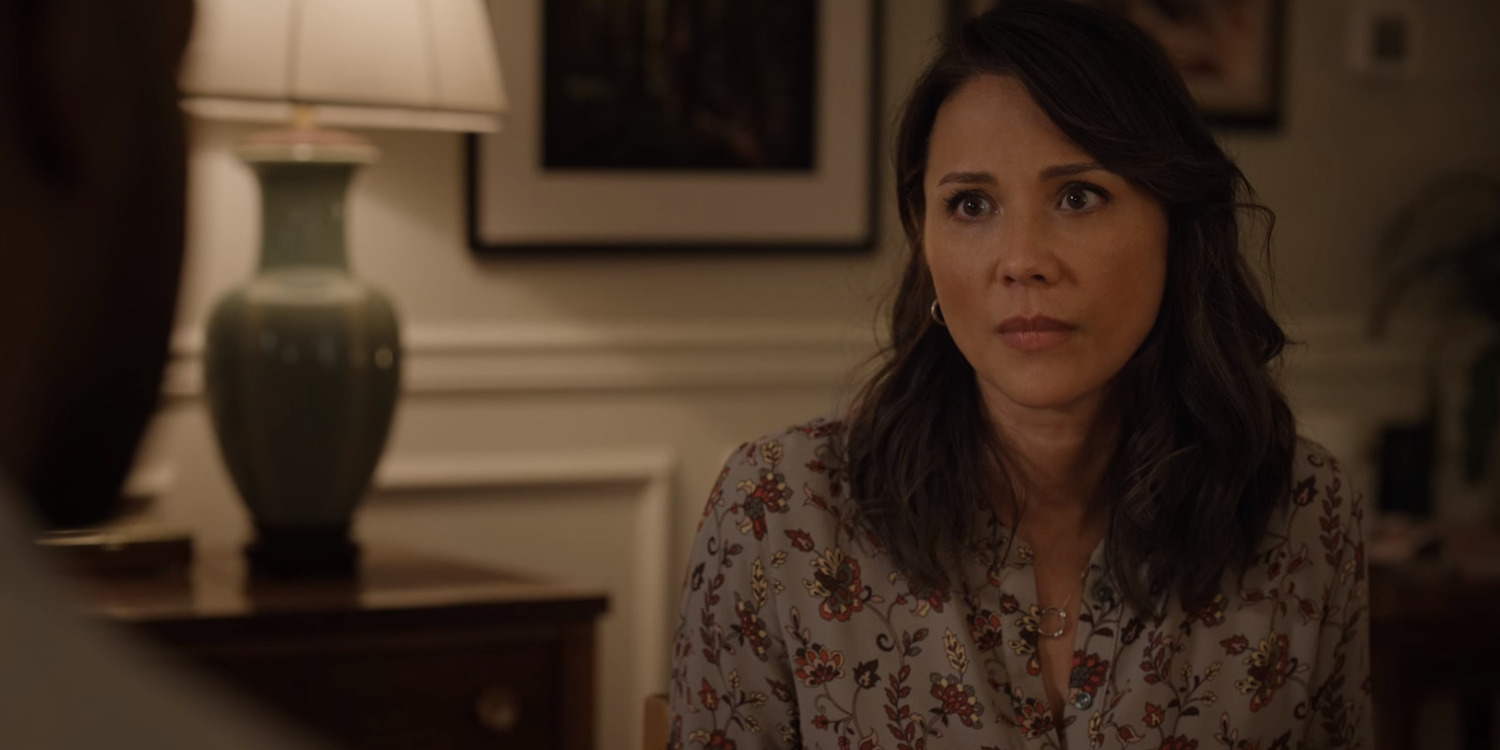 Paige, who used to be Michelle Logan, was in an abusive marriage with Wes, a dirty cop. The man used to physically harm Paige, but when the time came, he turned the tables on her, framing her as the abusive one. As a result, Paige was wanted by the FBI and had to go on the run with her son, assuming different identities so that they could be safe in Virgin River's secure community.
Nevertheless, season 2 brings Wes to the town. In an altercation between the two, Paige pushes Wes downstairs, unwittingly leading to the latter's death. Preacher, Paige's primary love interest, helps her get rid of the body, and the woman has to go back on the run with her son. Even though season 5 ensures a safer future for Paige and Christopher, given Wes and Vince's departure from their lives, the experiences leave the mother-son duo traumatized.
Virgin River used to be a safe haven for Paige, who felt protected and at home within the town. However, after everything that has happened, she can no longer continue with her previous life because it only serves as a reminder of difficult times. Therefore, she needs to start fresh again and find another place for herself and Christopher where they can feel safe. Ultimately, despite her feelings for Preacher, which are abundantly reciprocated, Paige has to leave Virgin River for her and Christopher's sake.
Does Paige Come Back?
No, Paige does not make a return to the Virgin River town after her appearance in the first episode. Given Preacher's teary and heartfelt goodbye to Paige and Christopher, the likelihood of the pair returning to the town seems unlikely. After everything Paige has been through, she cannot find a home in Virgin River until she heals from her past trauma, which can take a long time. Consequently, we can deduce that her character will likely not be making a return.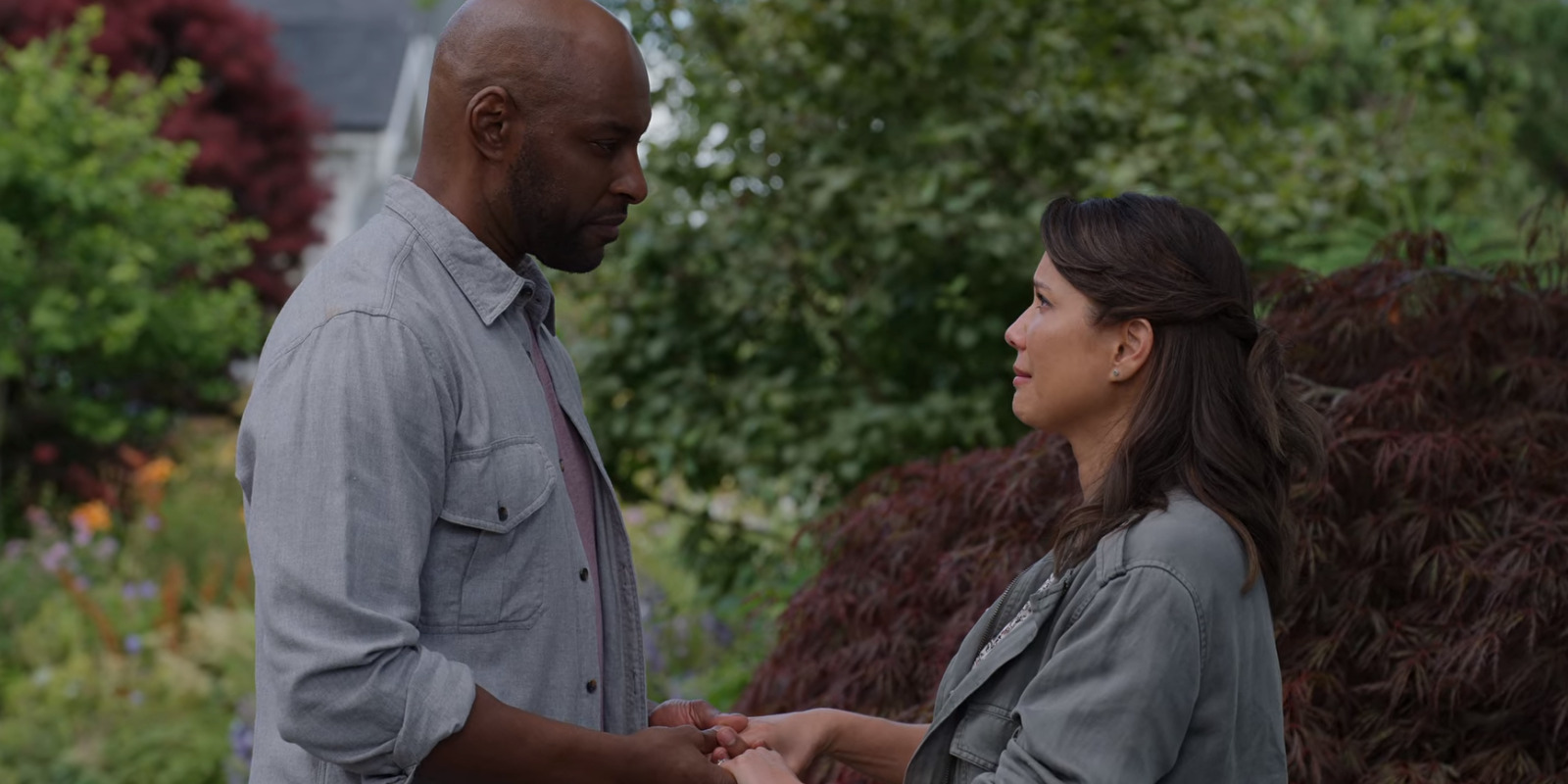 However, the end of season 5 also reveals a twist that hints at a continuation of Paige's presumably resolved storyline. In episode 10, titled 'Labor Day,' Preacher's new firefighter girlfriend, Kaia, tells him that the authorities have found a dead body buried in the woods near the town. The implication is clear: the body belongs to Wes, Paige's former husband.
As such, this revelation can complicate Paige's journey for her. Given Vince's insistence that Paige and Preacher killed his brother, Wes's body is bound to add some legitimacy to his yet ignored claims. Therefore, it is possible that Paige may return to Virgin River to deal with the aftermath of this new mess.
Read More: Virgin River Season 5: Who is the Father of Charmaine's Twins?