Netflix's teen comedy-drama series 'Sex Education' is set in a small town called Moordale, where the teenagers explore their sexuality while dealing with other complications in their lives. With every student of Moordale Secondary, the show focuses on a different issue, which opens the discussion for all sorts of things. While the show mainly follows Otis Milburn and Maeve Wiley, who start a sex clinic in the school, it gives space to other characters, who often end up at the clinic asking for advice.
One of those characters is Olivia, who is one of the Untouchables in Moordale Secondary, along with Ruby and Anwar. While Ruby remains an important part of the fourth and final season, Anwar and Olivia are nowhere to be seen. What happened to them? Let's find out. SPOILERS AHEAD
Why Is Simone Ashley Not in Sex Education Season 4?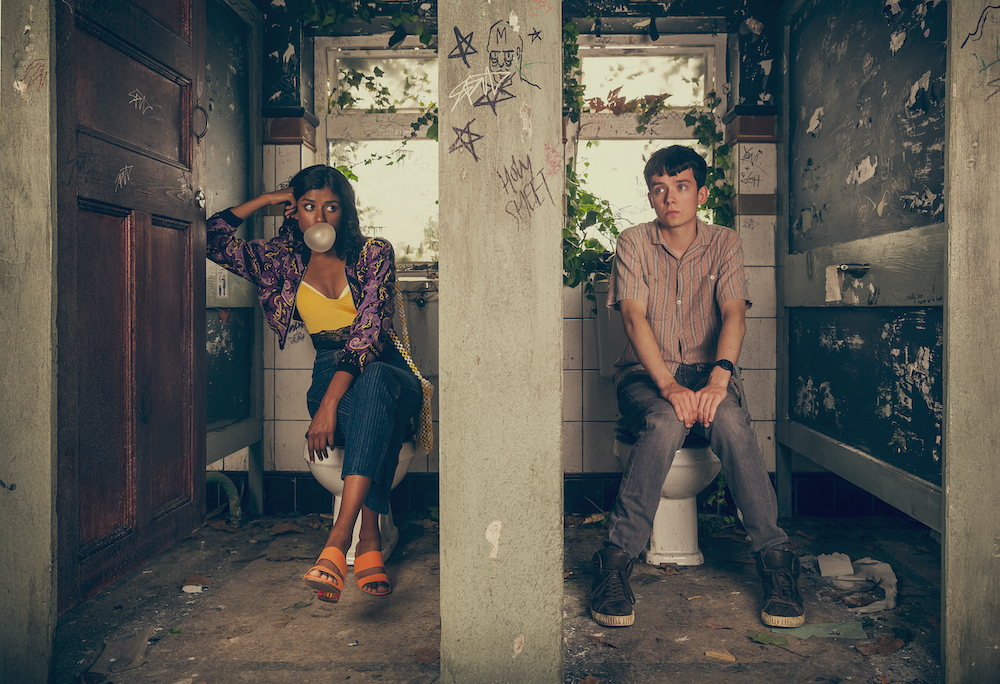 The role of Olivia in 'Sex Education' is played by Simone Ashley. While she made a name for herself through her role in the teen drama, her breakout role came as Kate Sharma in 'Bridgerton' Season 2. The period romance drama series follows the story of the Bridgerton family, with every season focusing on one sibling's love story. The second season follows the romantic pursuits of Anthony Bridgerton, with Kate as the main love interest.
The second season of 'Bridgerton' was a huge success and became one of the most-watched seasons on its release on Netflix. Ashley received a lot of love from the audience for her portrayal of Kate, and everyone is eager to see her in the next season. While the third season of 'Bridgerton' will follow the love story of Colin Bridgerton and Penelope Featherington, Kate and Anthony are expected to be an important part of the season. Ashley assured the fans that she and Jonathan Bailey would reprise their roles, and we will see Kanthony in their marriage phase.
Considering the expansion and importance of Kate's role in the third season, it is understandable that Ashley committed her time to 'Bridgerton' and did not return for the fourth and final season of 'Sex Education.' She addressed this issue and revealed she's "a Bridgerton gal now." Still, she is missed by her fans, who were hoping to see her again in 'Sex Education' while there's still time for 'Bridgerton.'
What Happened to Anwar and Olivia?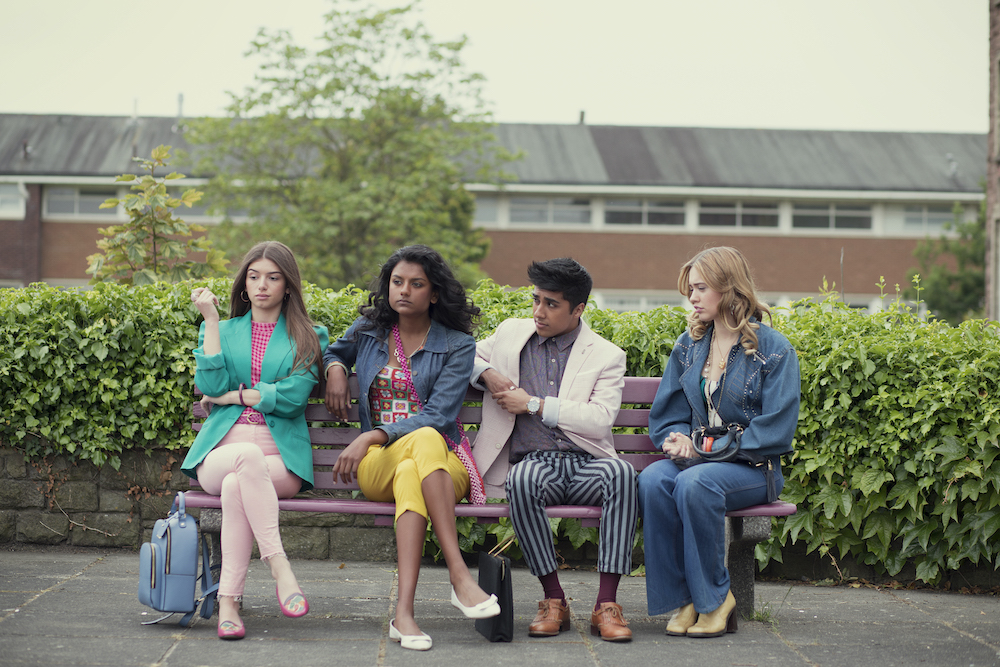 In 'Sex Education,' Olivia is part of the Untouchables group, which includes Ruby and Anwar. They are the most popular kids in school and typically stay away from the others, especially the ones they consider outcasts like Maeve. While the first season paints them as bullies who don't care about anyone but themselves, their characters expand in the second season, and we learn more about their personal lives.
In the second season, Olivia comes to Otis and Maeve's sex clinic to receive advice about her relationship with her boyfriend, Malek. She believes he is perfect, but she makes weird faces during orgasm, which embarrasses her. Her relationship with Malek has a few ups and downs, as they briefly break up but get back together in the third season.
Another breakthrough for Olivia's character comes in the third season, where the girls receive detention and use it to bond with each other by sharing stories about different forms of assault they have experienced over the years. Olivia reveals that she was once groped in public, which made her feel really bad. It still impacts her so much that she feels uncomfortable in crowds. Following this, the girls vent their anger by breaking stuff and later help Aimee recover from her trauma after being assaulted on the bus by taking a bus ride with her.
Olivia and Anwar are last seen together in the fifth episode of Season 3 when they go on a school trip to France. Ruby has recently broken up with Otis, and Olivia and Anwar spend most of their time supporting their friend, who is heartbroken. Anwar is seen again in the seventh episode of the season, where he becomes a part of the sex-positive video, which the students make in protest against the new headmaster's strict policies.
By the end of the third season, Moordale Secondary is sold to developers and is closed. The students are asked to find other options for themselves. While Ruby joins Otis and the others and goes to Cavendish College, Olivia and Anwar go to Taylor's Secondary in Northbury, which is why they don't appear in the fourth season of 'Sex Education.'
Read More: Sex Education Filming Locations