The Showtime psychological horror drama series 'Yellowjackets' spent its entire first season setting up the atmosphere and the narrative, offering only implications of what the characters did and not showing their actions. That isn't the case with season 2, where we finally start to explore the horrible things the girls did to survive in the frozen wilderness of Canada.
In season 2 episode 1, titled 'Friends, Romans, Countrymen,' one more among the Yellowjackets is revealed to be alive in the present: Lottie Matthews (Simone Kessell as adult and Courtney Eaton as teen). Misty Quigley (Christina Ricci as adult and Sammi Hanratty as teen) encounters her biggest challenge yet, and Shauna Sheridan (Melanie Lynskey as adult and Sophie Nélisse as teen) and Jeff (Warren Kole) try to get rid of all the evidence connecting them to the man Shauna had an affair with, Adam (Peter Gadiot). In the 1990s, Travis (Kevin Alves) and Natalie (Juliette Lewis as adult and Sophie Thatcher as teen) desperately search for Travis' missing brother, and Shauna hallucinates about speaking to a very dead Jackie (Ella Purnell). Here is everything you might want to know about the ending of 'Yellowjackets' season 2 episode 1. SPOILERS AHEAD.
Yellowjackets Season 2 Episode 1 Recap
The episode begins in the past. Two months have gone by since the girls nearly slit Travis' throat under the influence of the magic mushrooms that Misty put in their food. Before Travis and Nat venture out for hunting, Lottie performs a ritual for them. In the intermediate period, she seems to have established herself as a shaman or priestess-like figure in their small community. As Travis and Nat leave, Lottie draws the Symbol on the window. In 1998, Lottie is one of the girls who make it back home. As her parents don't know how to deal with her trauma, they dump the responsibility on the shoulders of the therapists, who put Lottie through shock therapy. Slowly, she starts to find her voice again and regains what she used to be in their settlement. In the present day, Lottie heads the cult that has plagued the other survivors throughout the first season.
Shauna discovers that Adam had a studio and visits there with Jeff. The place is filled with her portraits, some of which are quite risqué. It infuriates Jeff further, and he has sex with Shauna there. Afterward, they damage all the paintings and go home, where they burn Shauna's journals and Adam's identity card in the grill. Unfortunately, even fire can't eradicate their sins. Their daughter, Callie, rummages through the ashes in the grill and finds an unburnt piece of the identity card.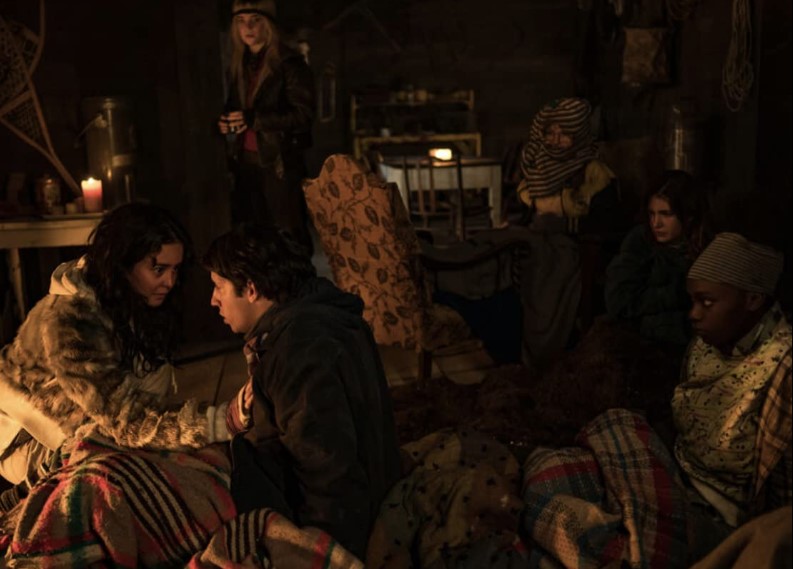 Misty discovers that a citizen detective has figured out much about what happened to Adam. She also realizes that Nat has been taken. Taissa picks up a new dog from the shelter and goes to see Sammy at his school, but her estranged wife, Simone, spots her with their son and rushes toward them. Simone is among the few people who know about Taissa's sleepwalking problems. In the season 1 finale, she discovered the bizarre shrine that Taissa created. Simone urges Taissa to stay away from their son and seek help. This prompts the latter to go home and find the shrine.
In the past, despite knowing Taissa's tendency for violence while sleepwalking, Vanessa "Van" Palmer (Liv Hewson) spends her nights next to her. Travis and Nat continue their search for Javi, though almost everyone except Travis seems to have accepted that Javi is dead. After Jackie's death due to hypothermia, the girls stored her body in one of the smaller rooms outside. The cold prevents it from rotting. Shauna often visits and seems to hallucinate that her friend is still alive. When one of Jackie's ears falls off, Shauna pockets it. As the episode ends, Shauna eats the ear.
Yellowjackets Season 2 Episode 1 Ending: What Message Did Travis Leave for Nat?
Travis' death has been one of the prevalent mysteries of the first season of 'Yellowjackets.' Natalie and Misty found his body hanging from the rafters of a barn, but the former refused to believe that Travis died by suicide. She starts investigating and realizes that some of the survivors are being blackmailed for what they did while they were stranded. Shauna convinces the other women that the blackmailer is Adam, whom she has killed, while in reality, Jeff is the one who has been the blackmailer all along.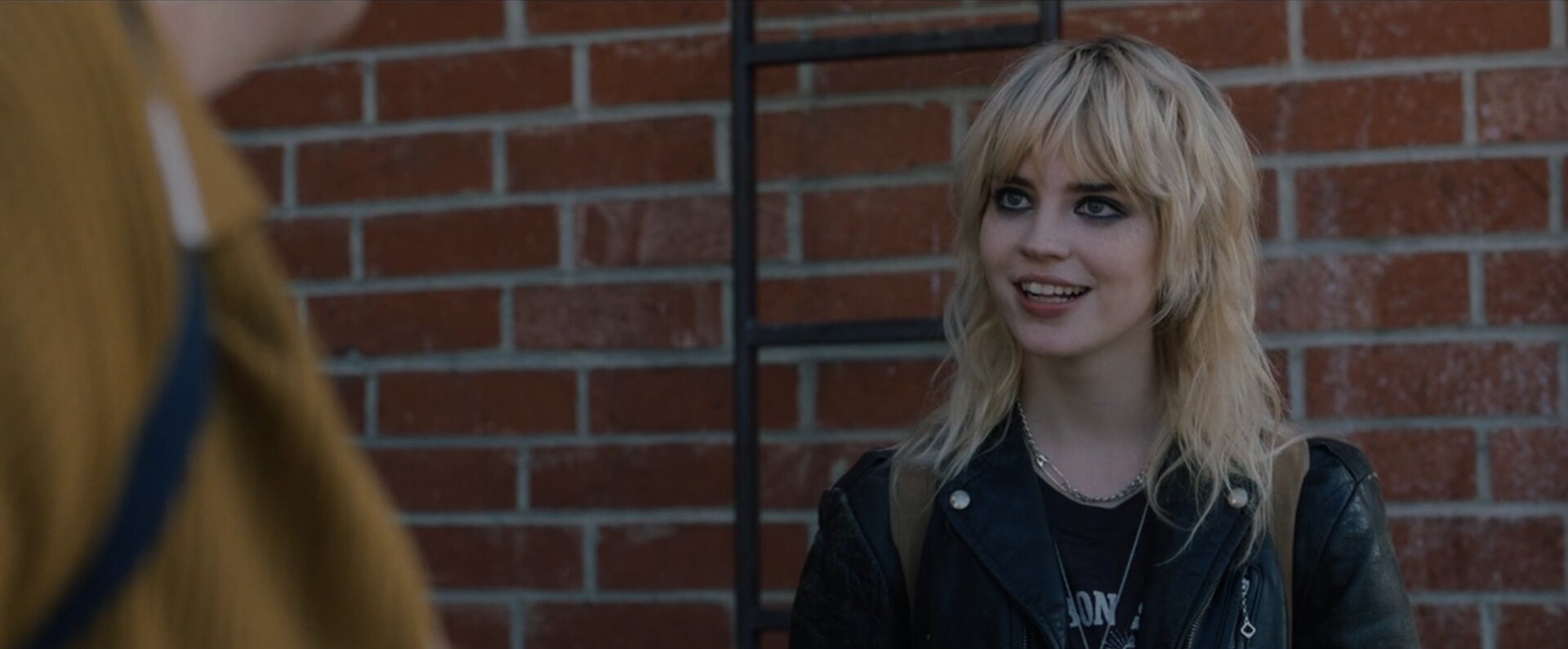 Accepting that Travis might have killed himself, Nat tries to shoot herself with a gun, but people from the mysterious cult kidnap her. In the season 2 premiere, it is revealed that Lottie is the cult leader. As Nat tries to escape, she notices that Lottie has implemented in the cult certain traditions that she came up with while they were in the Ontario wilderness, including animal masks during ceremonies and what seems like human sacrifice. When Nat tries to attack Lottie, the latter placates her by saying that she has a message from Travis.
In the past, we see Travis listening to what Lottie has to say because her words give him hope about seeing Javi again. It wouldn't be too preposterous to think that he also found solace in her words in the present day. He was clearly in a bad place before his death. Perhaps, Lottie couldn't dissuade him from suicide, but she gave him a modicum of peace before he took the final step. If that's the case, he likely asks for Nat's forgiveness in his message and urges her to forgive herself.
Why Does Shauna Hallucinate about Speaking to Jackie?
Having spent months in the Ontario wilderness and with no possible chance of a rescue, almost all the survivors have developed trauma, though it has manifested differently in each of them. Shauna is partly responsible for Jackie's death. The manifestation of her trauma involves speaking to Jackie and apologizing for things Shauna never got the chance to do, including her relationship with Jeff.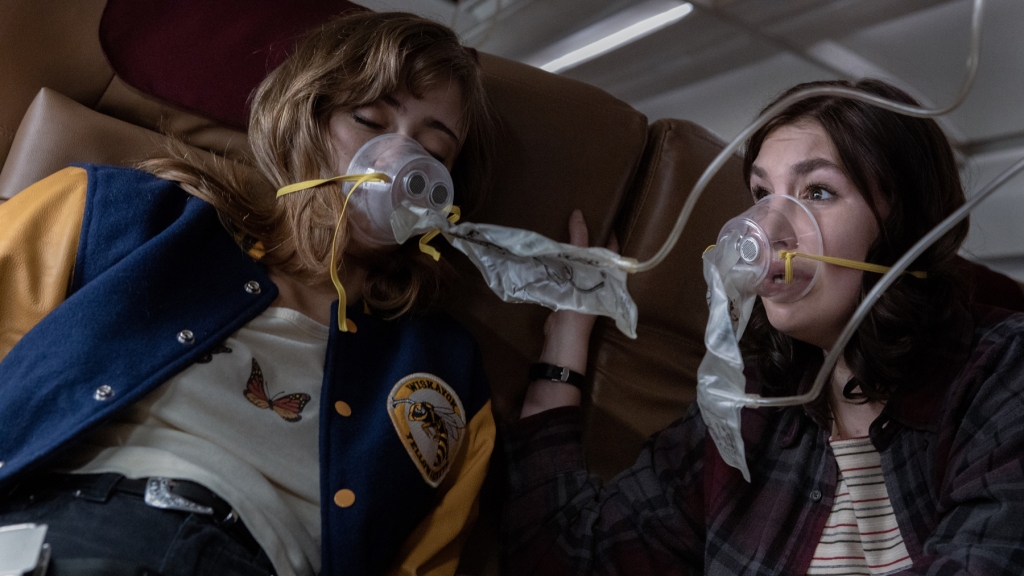 This also plays a role in her decision to eat Jackie's ear. But in that case, there is also a pragmatic part. Nat and Travis haven't found any game in a while, and soon the food they have will run out. From season 1 episode 1, we have known that the girls will resort to cannibalism, though it's admittedly quite surprising to discover that Shauna is the first person to take that step.
Read More: Who Is the Antler Queen in Yellowjackets? Is Lottie the Antler Queen?