The First World War broke all illusions surrounding its glorification, and brought an end to an era with its brutality. It was the war that changed the very meaning of what war meant, and marked the beginning of modern warfare. The war that began with horses and carriages but ended with tanks and machine guns. In just 5 years, it took over 9 million lives and ended up becoming one of the most horrific conflicts in history. The deaths were partly due to the inexperience of the soldiers who weren't prepared for the lethality of the weaponry being used, as they marched to their own deaths, unaware.
It is also the war that lost an entire generation of people, and the war that is currently on the brink of forgotten. This is precisely why Academy Award winning director Sam Mendes' incredibly immersive war drama, '1917', becomes so relevant. In an interview with The Hollywood Reporter, Mendes stated:
"It was 100 years ago, the last survivors are gone now, and the situation in Europe now is not dissimilar to how it was before the first war … The winds that were blowing then are blowing now, and these people were fighting for a free and unified Europe; that's worth remembering at the moment, the world is in a powerless state."
Mendes' '1917' is not only one of the best films of the year, it is perhaps also the most unconventional war film till date. The movie has a fairly simple plot but employs a complex storytelling technique. That of one continuous long shot, which creates such a staggering effect in the narrative and leaves one breathless.
The film centres around two young English soldiers, Schofield, played by George MacKay, and Blake, played by Dean-Charles Chapman, who undertake a relentlessly dangerous journey as messengers, carrying a life-saving message for an ally troop. It is revealed to the two soldiers that if they don't reach on time and deliver the message it would lead to a massacre of the entire troop of 1,600 as they are heading to an enemy trap. The movie also stars Benedict Cumberbatch, Colin Firth, and Andrew Scott.
'1917' is based on World War I, that has been clearly established. But it is also one of Mendes' most personal projects till date because of the impact the story had on him as a child. What is it based on? How much of it is true? Let's find out in the next segment.
Is '1917' Based On A True Story?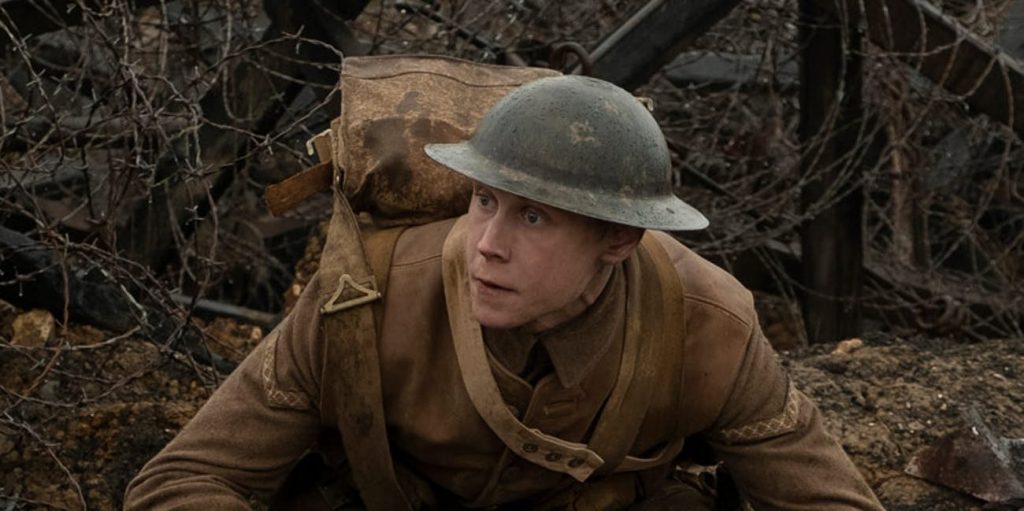 To put it simply, yes, it is. But it does extensively dramatize what was essentially simply a "fragment" that Mendes heard about from his grandfather, Alfred Mendes. Alfred fought in the First World War when he was younger, and upon being pressured by his grandkids, told them stories of his time there. But instead of being narratives of heroism, these were stories of luck and chance in the war. The one instance, or rather, the one fragment that stayed with Sam Mendes was a story of how his grandfather was sent to carry a message from one to post to another, through No Man's Land.
But '1917' isn't based on Alfred Mendes' journey as the messenger, neither are any of the characters based on him. Though the film is about the spirit of journey, of what his grandfather went through, what all those men experienced, their sacrifices and selflessness, their belief in something bigger than themselves. That's what stayed with Mendes who turned the film into his passion project, a really ambitious one at that. In an interview, Mendes stated:
"The movie isn't about my grandfather but it's because of my grandfather that it is made."
Who Was Alfred Mendes?
Alfred Mendes was a Trinidad and Tobago novelist and short-story writer, best known for his novels, Pitch Lake (1934) and Black Fauns (1935). He migrated to U.K. at the age of 15 for his studies, but his dreams of going to the university were interrupted because of the First World War, in which he served for two years in the 1st Rifle Brigade. But towards of the war, he got severely harmed as he inhaled the poisonous gas used as a weapon by the Germany, and was sent back to Britain. After this, he spent most of his life in Trinidad pursuing his literary career.
In an interview with Sam Mendes at Comic Con, Mendes revealed his inspiration for '1917' and the stories of his grandfather:
"He fought in the war from 1916 to 1918. As an 18-year-old, he arrived on the front. And he told us stories when we were kids, sitting at his feet. He told me a story about carrying a message, and that fragment always stated with me. I always thought that kernel of that (idea) would make something extraordinary"
This is actually true as in an excerpt taken from Alfred Mendes' autobiography, he recalls volunteering to deliver a message warning the troops of a German counterattack, when he was asked to by his Captain:
"'The report Ferdon House needs is a dangerous assignment, let that be clear. There may be no return.' I had done a signalling course and although it bore little relationship to the job at hand, I felt myself under an obligation to the battalion. I volunteered."
Alfred and the Battle of Poelcappelle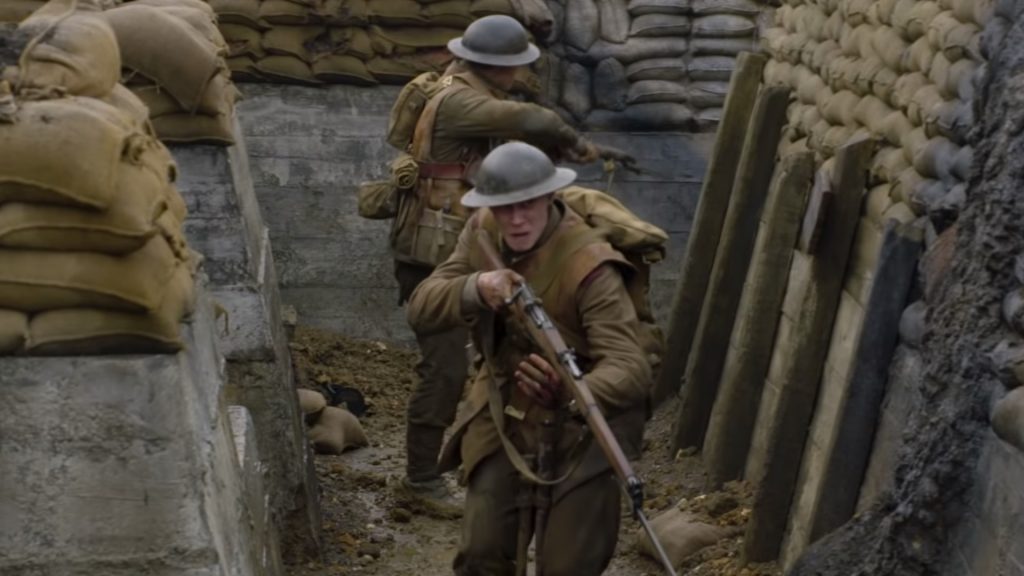 This story of the messenger as recalled by both Sam and Alfred Mendes, is written about at length in Alfred's autobiography, and is actually an account of the Battle of Poelcappelle that took place in the winter of 1917.
"In spite of the snipers, the machine-gunners and the shells, I arrived … without a scratch but with a series of hair-raising experiences that would keep my grand and great-grandchildren enthralled for nights on end."
The Battle of Poelcappelle was a smaller conflict in the much larger Battle of Passchendaele, against the Germans, and had Alfred among its combatants. But it led to large casualties. 1917 was a time when the forces were engaging in brutal trench warfare on the Western Front without really gaining much out of it. This was the time when Germany appeared to have retreated, but it was actually strategic decision to move to a better position for counter-attack. This led to wild confusion and uncertainty as the British mistakenly assumed that the Germans had fled, and prepared to advance. Sam Mendes' '1917' focuses on this time of troubling confusion and terrifying uncertainty and builds a narrative surrounding two soldiers who are in a similar position to what his grandfather experienced.
Shot in Real-Time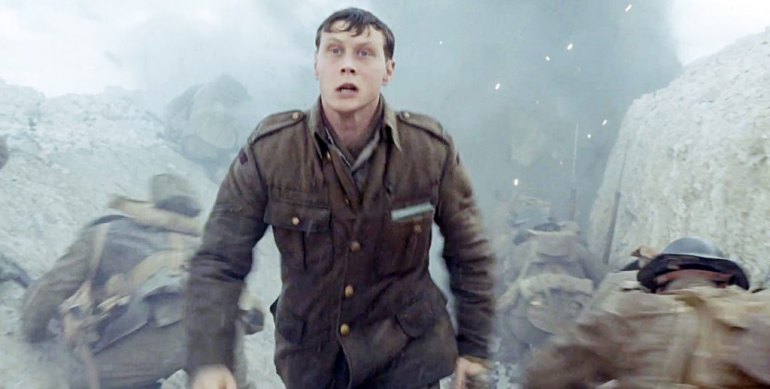 '1917' makes use of a continuous long shot to provide the real-time distressing experience of the war, in its 2 hours, as the camera follows the two soldiers in their every move. Time is the real enemy in the film and the continuous shot aesthetic makes the viewers walk in the footsteps of the two soldiers, without a moment of relief or release from the disorienting and unnerving environment as the time keeps ticking away.
The movie, as mentioned earlier, is about the spirit of the two characters, like Alfred Mendes, and the anxiety and uncertainty they experience as they embark on a life-threatening, relentlessly dangerous mission. But the brilliance lies in the fact that the mission is a simple act of walking from one end to another, through the No Man's Land. It is the film's complex manner of story-telling, its continuous long shots, which give the story such a terrifyingly immersive and staggering effect.
'1917' is a brilliantly crafted, technical masterpiece that has already been nominated for 3 Golden Globes, and is a strong contender for this year's Oscars. It achieves the impossible in what seems to be Mendes' most ambitious endeavour till date, with Roger Deakins' masterful cinematography. Of course, continuous long shots have been used earlier in several notable films like 'Rope' and 'Birdman'. But no one has ever achieved it in such a grand scale and with such a lasting impact. '1917' is most certainly a major accomplishment in film-making. If you haven't yet watched it, I'll just say, "Prepare for war!", as that's precisely what Mendes' masterstroke will make you feel.
Read More: Where Was 1917 Filmed?