Paramount+'s '1923' tells the Dutton family's story as they are forced to face several threats amidst the socioeconomic climate of the 1920s. After the Duttons recover from the tragic loss of their loved ones, Jacob Dutton (Harrison Ford) prepares to go to war against Banner Creighton (Jerome Flynn) in the sixth episode. The episode titled 'One Ocean Closer to Destiny' sees Spencer and Alexandra continue their voyage and overcome the challenges presented to them by the ocean. On the other hand, Cara and Jacob argue over Jacob's desire for revenge. If you wish to catch up on the episode's events and drama, here is everything you need to know about '1923' episode 6! SPOILERS AHEAD!
1923 Episode 6 Recap
The sixth episode, titled 'One Ocean Closer to Destiny,' opens with Teonna Rainwater continuing her journey with Hank. She changes her appearance to avoid suspicion while Hank sets up a camp. Hank gives Teonna his son's clothes and burns her clothes from the Catholic Boarding School for Native Americans. However, Hank expresses concern about the Catholic religious beliefs and refrains from burning down the Bible Teonna carries with her.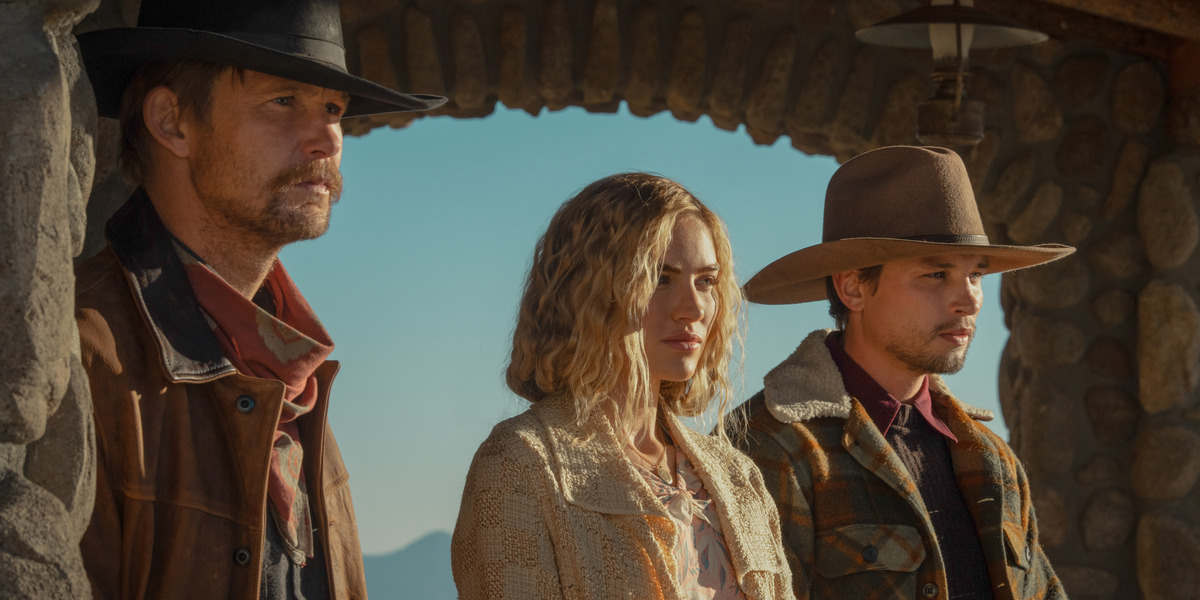 Elsewhere, Teonna's grandmother, Issaxche, is greeted by two US Marshals. They search the house for Teonna after revealing the latter is wanted for two murders. However, Issaxche tries to resist the search, and one of the Marshals pushes her away. Issaxche suffers a head injury and dies. The Marshals cover up Issaxche's death by calling it self-defense. Meanwhile, Spencer and Alexandra's fate is revealed after their tugboat crashes into a ghost ship.
Spencer survives due to his superior swimming skills and position on the tugboat. However, Alexandra gets caught under the boat, and Spencer is forced to swim underneath to save her. After Spencer gets Alexandra to safety, he retrieves some supplies from the boat. Spencer and Alexandra are forced to spend the night on the sinking boat. They have little supplies and even lesser hope of survival. However, Spencer believes SS Cambridge is aware of their accident and might come by to save them.
In Montana, Cara Dutton and Sheriff William McDowell hold interviews for the position of Livestock Agent. However, foul-mouthed fellow interviews for the job leading to Sheriff McDowell and Jack Dutton threatening him. Later, Cara and Sheriff McDowell find an ideal candidate for the position. Later, Cara tells Sheriff McDowell that she wants to show him something. In the ocean, Spencer comforts Alexandra and gives her hope for their survival. However, their boat is attacked by fish, and Spencer is forced to kill them.
At the Yellowstone Dutton Ranch, Cara and Jacob have a conversation about dealing with the enemies of the Dutton family. Cara anticipates that Jacob will plan to retaliate against Banner Creighton and his men. Therefore, she informed Sheriff McDowell of Jacob's well-being and called him to the ranch. Jacob and Sheriff McDowell argue about the fate of the men who attacked the Dutton family. While Sheriff McDowell assures Jacob that justice will be served, Jacob wants to kill Banner in cold blood.
Sheriff McDowell forces everyone to give statements first and promises to apprehend Banner in the morning. However, Jacob is dismayed and walks out on Cara. As a result, Cara points out that Jacob is letting his ego get the better of him. She believes that Jacob only wants revenge and will inadvertently cause more tragedy for the family.
Meanwhile, Spencer and Alexandra are rescued by SS Cambridge and survive the challenge presented to them by the vast ocean. Spencer learns from the ship's captain that he needs citizenship to book passage from Marseille, France. As a result, Spencer and Alexandra get married in a small ceremony officiated by Captain Shipley. After their wedding, Spencer and Alexandra spend their honeymoon in a cabin on the ship. Later, Spencer tells Alexandra about his concerns over their future, making the newly wd couple double down on their vows.
1923 Episode 6 Ending: Does Jacob Dutton Want Revenge?
In the episode, viewers get the first glimpse at a disagreement between Jacob and Cara Dutton. After recovering from his injuries, Jacob seems hell-bent on starting a war against Banner. However, Cara stops him and urges him to abandon his quest for vengeance. However, in the episode's final act, Jacob explains his decision to fight their enemies. Jacob does not want his family to lose their ancestral land. The Dutton family has called the Yellowstone Ranch their home for decades. However, the emergence of Donald Whitfield, a powerful business tycoon, has empowered Banner to go against the Duttons.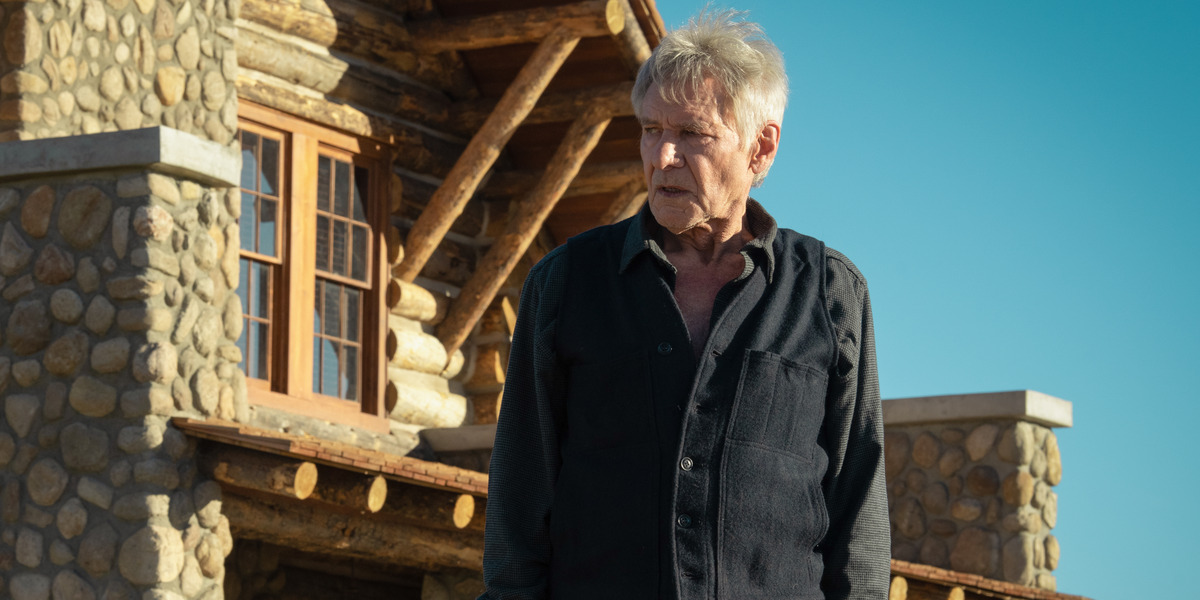 In Montana, the land is scarce, and the state is dealing with a drought. As a result, Jacob feels a war for control over land is inevitable. However, Jacob's fight is not for revenge but for self-preservation. He wants to defeat everyone coming after the Dutton family's land so that future generations can have a home. Jacob does not want his land to be turned into a city and wants his family to honor the way of living they have adopted since arriving in Montana. As a result, Jacob is not motivated by a desire for revenge. He merely wants to save his land from falling into the wrong hands. Ultimately, Jacob must choose between trusting the fragile law system or delivering justice the old-fashioned way. Jacob's words move Cara, who understands her husband's desire but is too scared by the loss of her loved ones to support Jacob's fight for justice.
Read More: 1923 Episode 5 Recap and Ending, Explained