Stephen King is, without the shadow of a doubt, the author with the highest number of film and television adaptations of his works. King is someone who always manages to come up with such stories that can very easily be translated into the audio-visual format. This mainly happens because of the atmosphere of horror and mystery he manages to conjure up with his careful selection of words.
The HBO miniseries, 'The Outsider', which is based on King's novel of the same name, has been developed for the screen by Richard Price. The series centers around the investigations into the brutal rape and murder of a little boy which has left the authorities absolutely puzzled.
The person who has been charged with the crime has a clear alibi, with several people having seen him outside of town when the crime took place. However, there is equally strong evidence which points towards him being the killer.
How can a man manage to be at two different places at the exact same time? If you have enjoyed watching 'The Outsider', here are some other shows which might trigger your interest. Many of them are on Netflix, Hulu, or Amazon Prime.
5. Requiem (2018)
A BBC-Netflix co-production, the story of 'Requiem' centers around a young and talented musician called Matilda. When Matilda's mother commits suicide, she discovers a wooden box that belonged to her, and inside the box, Matilda discovers newspaper clippings from a couple of decades ago.
All of these clippings are about the disappearance of a young girl from a Welsh town. Matilda fails to make any sense of this news and its importance. Thus, she decides to visit Wales herself, in order to find out any information she can regarding what exactly happened twenty years back.
Little does she know that this query will force her to investigate her own identity. This series beautifully merges the supernatural as well as the thriller genre to give us a unique story filled with great characters and a baffling mystery.
4. Bag Of Bones (2011)
Another adaptation of a Stephen King novel, 'Bag Of Bones' is a two-part miniseries starring Pierce Brosnan in the leading role. After the death of his wife in a road accident, novelist Mike Noonan begins suffering from nightmares and a constant case of writer's block. Mike's brother advises him to go to his summer house on Dark Score Lake in Maine in order to refresh himself up.
However, the nightmares follow him here too. Mike then befriends a widow called Mattie and her daughter and gets to know that Mattie is involved in a legal case against her father-in-law who wants his granddaughter's custody. As the problems thicken, we realize that there is some sinister mystery in this town which has been the cause of numerous deaths over the years.
The series does not really work well when it comes to execution and performances, but the show-makers do manage to create an eerie atmosphere akin to King's original text.
3. Haven (2010-2015)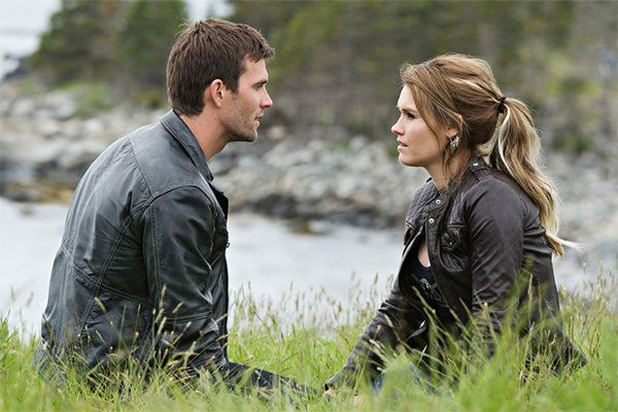 This Syfy original series centers around the eponymous town which is located in Maine. The central character of the series is an FBI agent called Audrey Parker who visits Haven on a case but is perplexed to see the townspeople getting affected by a strange disease that reportedly has supernatural sources and has plagued the town twice before.
Here, Audrey also gets to know about her mother, with whom she did not have any relationship until then. It seems to Audrey that her visit to this town has been pre-planned, and she decides to investigate the matter further. She even leaves her job with the FBI and joins the Haven Police Department.
A compelling story which is helped a great deal by its interesting production design, 'Haven' is a series you must check out. The performance by Emily Rose as the leading character is rather compelling as well.
Read More: Shows Like Castle Rock
2. Castle Rock (2018-)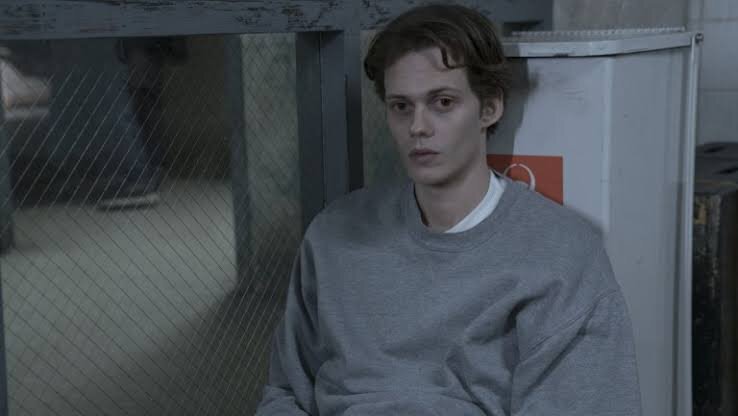 A Hulu original series, 'Castle Rock' brings together various worlds created by King and merges them into one gripping story. The central character of this series is a lawyer called Henry Deaver who is called back to his hometown, Castle Rock, to take up the case of a man who was kept captive in the basement of Shawshank Prison for quite some time.
Henry's homecoming reacquaints him with several people who had simply disappeared from his life after he left town. As he continues investigating the case, the history of his client, along with that of the town itself, keeps baffling Henry.
The writing of the series, along with the brilliant performances, are indeed top-notch. This series is a treat for King fans who get to see many of their favorite elements from King's universe coming together within the scope of one story.
1. Mr. Mercedes (2017-)
Another Stephen King adaptation, 'Mr. Mercedes' is an Audience original series developed for the screen by David E. Kelley. The central character of this series is a retired police officer called Bill Hodges who is struggling to solve a brutal case of mass killing carried out by an assailant who goes by the name of Mr. Mercedes.
This dangerous killer is a psychopath called Brady Hartsfield who is also chasing Hodges in his own way, thus creating a rather interesting cat-and-mouse chase between the two of them. Everything about this series seems to work rather well. The dialog, the interesting characters, and a compelling narrative come together to bring us a tale unlike any other.
Read More: Shows Like Mr. Mercedes