Theatre and film are two different forms of art, and each one of them has its own quirks and demands a different approach to enjoy it to the fullest. But at times, plays can be adapted for the screen while keeping its essence alive. The Netflix original 'American Son' is one such play which has been adapted into a film by Kenny Leon.
With Kerry Washington playing the central character Kendra Ellis-Connor, the film centers around an estranged couple who are desperately looking for their missing teenage son. The entire story takes place within the confines of a South Florida police station where Kendra is desperately waiting for any information about her son. Steven Pasquale, Jeremy Jordan and Eugene Lee had been members of the cast in the Broadway play, and have reprised their roles for the film adaptation as well.
If you have enjoyed watching 'American Son' and want to check out similar films, here is the list of titles that are highly recommended. Here's the list of movies like American Son on Netflix, Hulu or Amazon Prime.
7. Loveless (2018)
A hauntingly beautiful film by Andrey Zvyagintsev, 'Loveless' perfectly encapsulates fragmented relationships in a 21st-century family. The story centers around a couple who are quite estranged from each other, and neither of them seems to care about how their mutual problem is affecting the psyche of their son. Each of them is absorbed in his or her own extramarital relationship, and when the child suddenly goes missing one day, the couple is completely clueless as to his whereabouts.
The film reflects a society which is highly self-absorbed, and where the relationships even between parents and their children have worn out. Alienation from one's family and friends is something which is rather true in this highly mechanical world, and this is exactly what this film shows us in very profound ways.
6. Chinese Coffee (2000)
All of us know Al Pacino as one of the finest stage and film actors America has ever seen. But are you aware of the fact that this legendary performer has also tried his hands at directing some projects which are rather close to his heart? The play 'Chinese Coffee' written by Ira Lewis is one such project which Pacino adapted for the screen and even played the leading character himself. The story of this play is set in a single room, pretty much like what we see in 'American Son'.
The story begins with Pacino's character Harry Levine paying a visit to his friend Jake Manheim (Jerry Orbach) to collect some money that the latter owes him. Levine is a writer who worked as a doorman, but eventually gets fired. Jake, on the other hand, is an art photographer. The film revolves around a conversation that the two of them have regarding their lives, arts, and living in New York in general. The solid performances of the two leading characters is the highlight of this film.
5. Wait Until Dark (1967)
This film finds one of Hollywood's best actresses, Audrey Hepburn, at her absolute finest. Adapted from a play by Frederick Knott, 'Wait Until Dark' is a spine-chilling thriller telling the story of one blind woman's survival against a home invasion by three con artists. The woman in question, Susy (Hepburn), is in possession of a doll that was used by a criminal gang to smuggle heroin. When her husband was handed this doll by a woman at the airport, he unwittingly came home with it. Now the criminals are after Susy as they look for the doll throughout her house.
Will she be able to survive this horrific ordeal and come out of the situation alive? Besides Hepburn, Alan Arkin puts up a commendable performance in the film as a con artist called Roat. Terence Young's brilliant direction makes perfect use of the small space of Susy's house to create a thriller that remains as fresh today as it was when it first released.
4. Autumn Sonata (1978)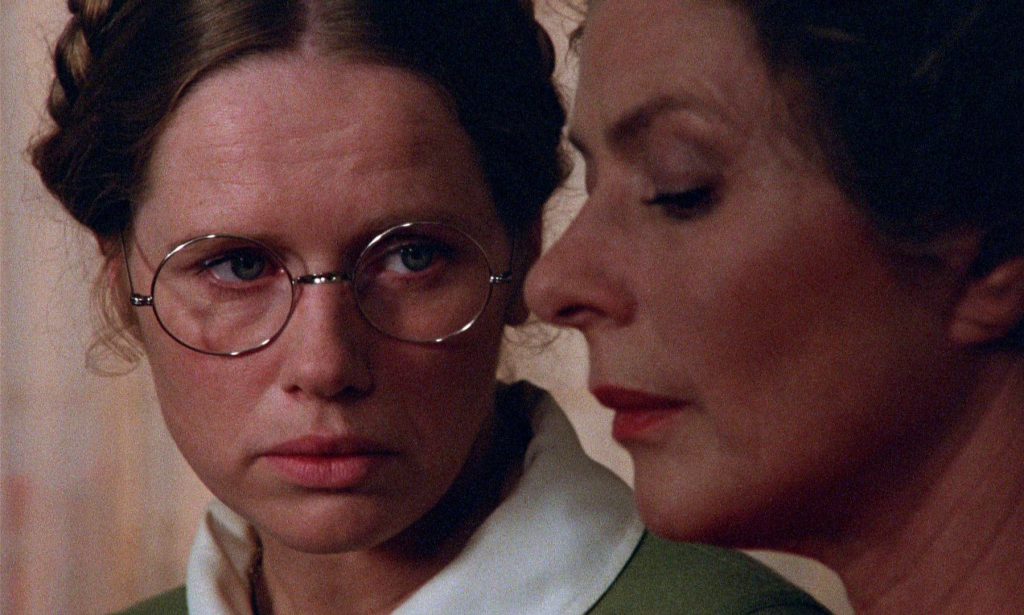 Sweden has given us two icons of cinema for which we should always remain grateful to the country- Ingmar and Ingrid Bergman. While the former is one of the greatest filmmakers the world has ever seen, the latter also has a similar stature when it comes to actresses. The two joined forces for Ingrid Bergman's last film appearance in 'Autumn Sonata'.
The film tells the story of a mother and her daughter when they are at their most vulnerable and emotional states. Bergman plays the role of a renowned pianist who never really found time for her daughter while the latter was growing up. Now she is quite old and her daughter is married happily. The story begins with the mother visiting her daughter after seven years. In the course of one night, the daughter opens up to her mother about her problems while growing up and how her mother was never there for her in the first place. As a chamber drama, the film works perfectly, and never for once does the conversation feel redundant.
3. Locke (2013)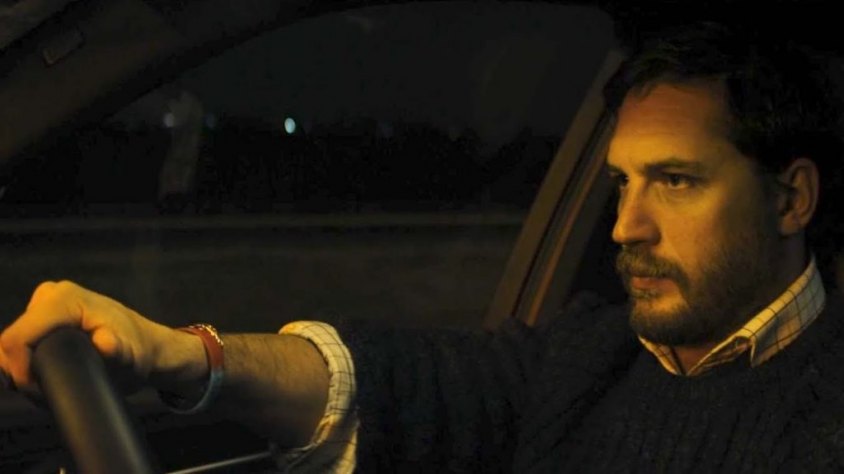 Written and directed by Steven Knight, this film stars Tom Hardy in one of the most challenging film roles of his career. Hardy plays the character of Ivan Locke, a construction manager whose entire life collapses around him when he receives a call informing him that one of his colleagues with whom he has had a one-night stand is now pregnant.
Wanting to be with the woman when she gives birth to her child, Locke takes a car ride from Birmingham to London, and on the way makes several calls to her wife, boss, and numerous other people. Each of these calls reveals a particular story about his life and gives us a deeper look into his psyche. The film boasts of one of the best performances of Hardy. Knight has also managed to live up to his reputation after films like 'Eastern Promises' and 'Dirty Pretty Things'.
Read More: Best Indie Movies on Netflix
2. 12 Angry Men (1957)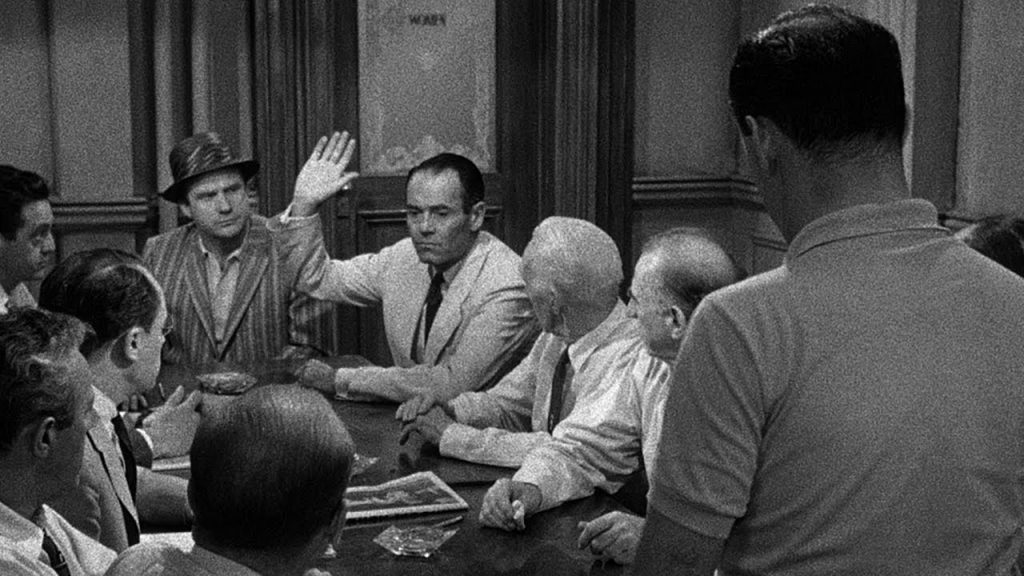 One of the finest debut films of all time, '12 Angry Men' marked the beginning of the iconic filmmaking career of Sidney Lumet. This courtroom drama takes place within a single room and centers around a group of 12 members of the jury who have to decide whether a teenaged boy is guilty of the murder of his father or not. While everyone begins the dialog convinced that the boy is guilty, there is just one character who asks them to reconsider. None of the members of the jury is happy that their decision is not unanimous, and thus they have to sit through a debate to come to a conclusion.
As the film proceeds, the open-and-shut case becomes more and more layered, thus making it difficult to come to a proper judgment. The film uses its small space brilliantly and keeps a steady pace from the beginning to the very end.
Read More: Best One Room Movies
1. Rope (1948)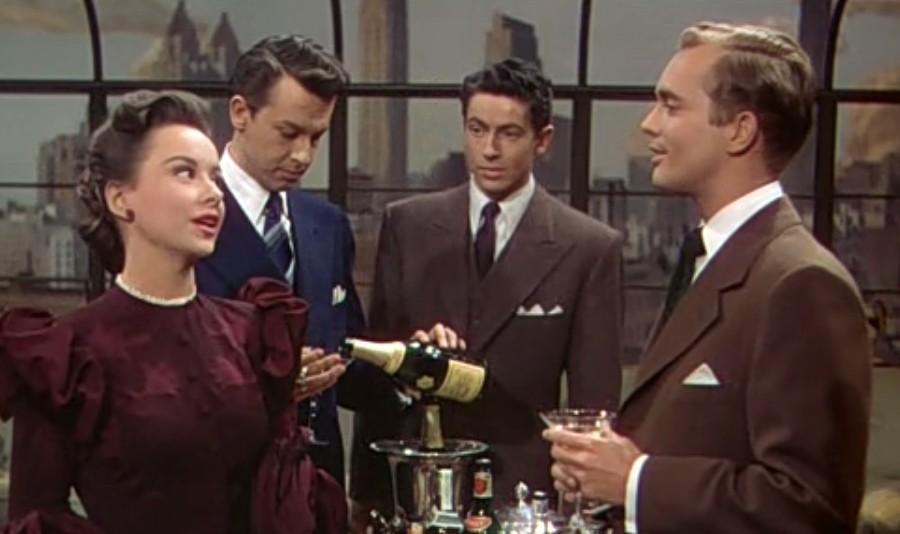 One of the best Alfred Hitchcock movies, 'Rope' is unlike most of the other works by the Master of Suspense. The film centers around the characters Brandon Shaw and Phillip Morgan, who host a dinner party after committing a murder, thinking that they are too clever to be caught. However, what they forget is that pride is the thing that has led to the downfall of many talented people. Hitchcock cut the film in such a way that it looks like one single take. Also shot in a single room, 'Rope' will not let you take your eyes off the screen owing to the brilliant direction and performances.
Read More: Best Courtroom Drama Movies