Created by Christian Ditter, 'Biohackers' is a gem of a tv show tucked into the roster of Netflix. The story of the German-original science fiction mystery series is set in a feasible future when medical science is increasingly interested in creating synthetic life forms. Mia Akerlund, an ambitious student in a medical college, pursues a visionary and strong-willed professor to get a crack at her research team. But as time progresses, we sense that the professor has something to do with Mia's obscured past.
Driven by upbeat music, a gifted cast ensemble, and trippy bioengineering mods, the show is more than enough to keep your inner scientist on the hook. If you have finished watching the show, we have a few recommendations that would be right up your alley. You can watch most of the shows similar to 'Biohackers' on Netflix, Hulu, or Amazon Prime.
7. Altered Carbon (2018-2020)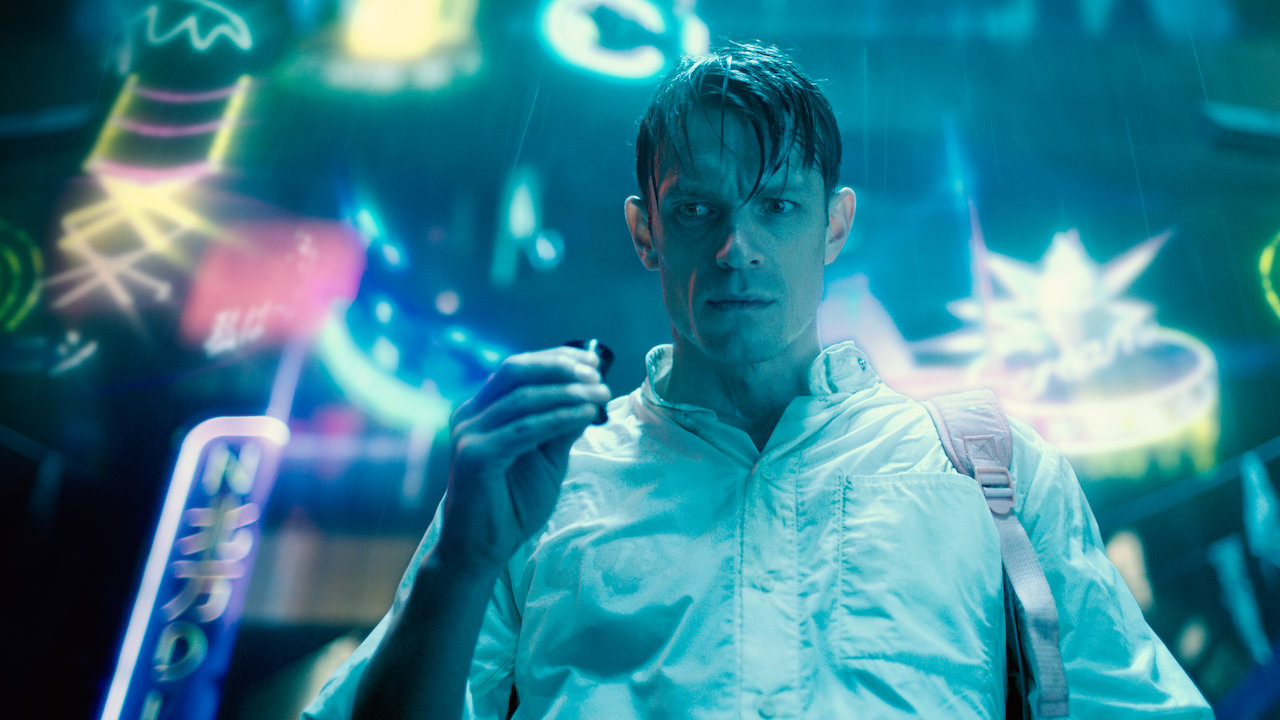 Imagine a future when humans have truly become Gods, traversing deaths and conquering genetics. Sounds exciting, right? Sadly enough, the revolutionary technology will perhaps only be accessible to a selected few. As we stand at a crossroads looking at an uncertain future, the premonitions of 'Altered Carbon' ring alarmingly true. Created by Laeta Kalogridis, the screenwriter of 'Shutter Island,' and based on the eponymous 2002 fictional novel by Richard K. Morgan, the cyberpunk TV show takes us to a future of technological innovation and tense mysteries.
The show follows Takeshi Kovacs, the sole survivor of the resistance uprising, as he is sent back into an ever-evolving world to solve a murder. Ambitious and grim with a tinge of pop, 'Altered Carbon' must be on your list if you loved the premise of synthetic biology in 'Biohackers.'
6. Upload (2020-)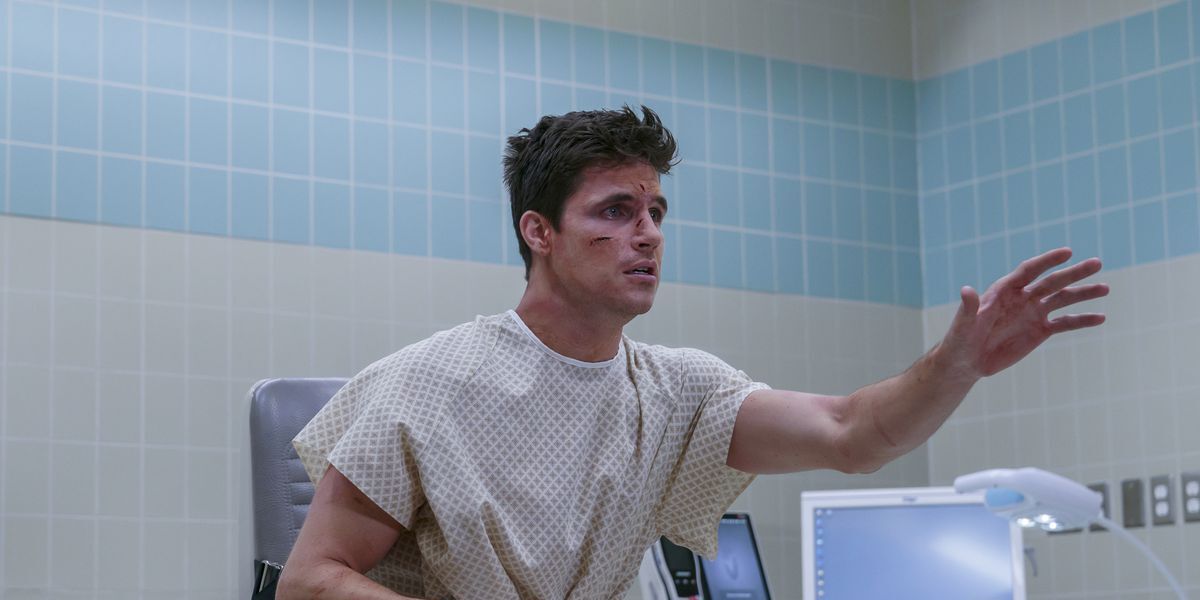 What if technology allows you to live the posthumous life you wanted? Greg Daniels created an amusingly disturbing utopia in his sci-fi black comedy series 'Upload.' It centers upon a future wherein humans can upload themselves for a luxurious afterlife in the digital heaven. However, the service comes with its drawbacks. Set in the year 2033, the series chronicles the heavenly everyday life of IT programmer Nathan Brown.
After a premature and potentially unnatural death, Nathan finds himself in a high-profile suite in (corporate) God's abode. Building on the themes of memory and coping and complete with an element of mystery, 'Upload' is a series that you must watch if you liked the overall tone of 'Biohackers.'
5. See (2019-)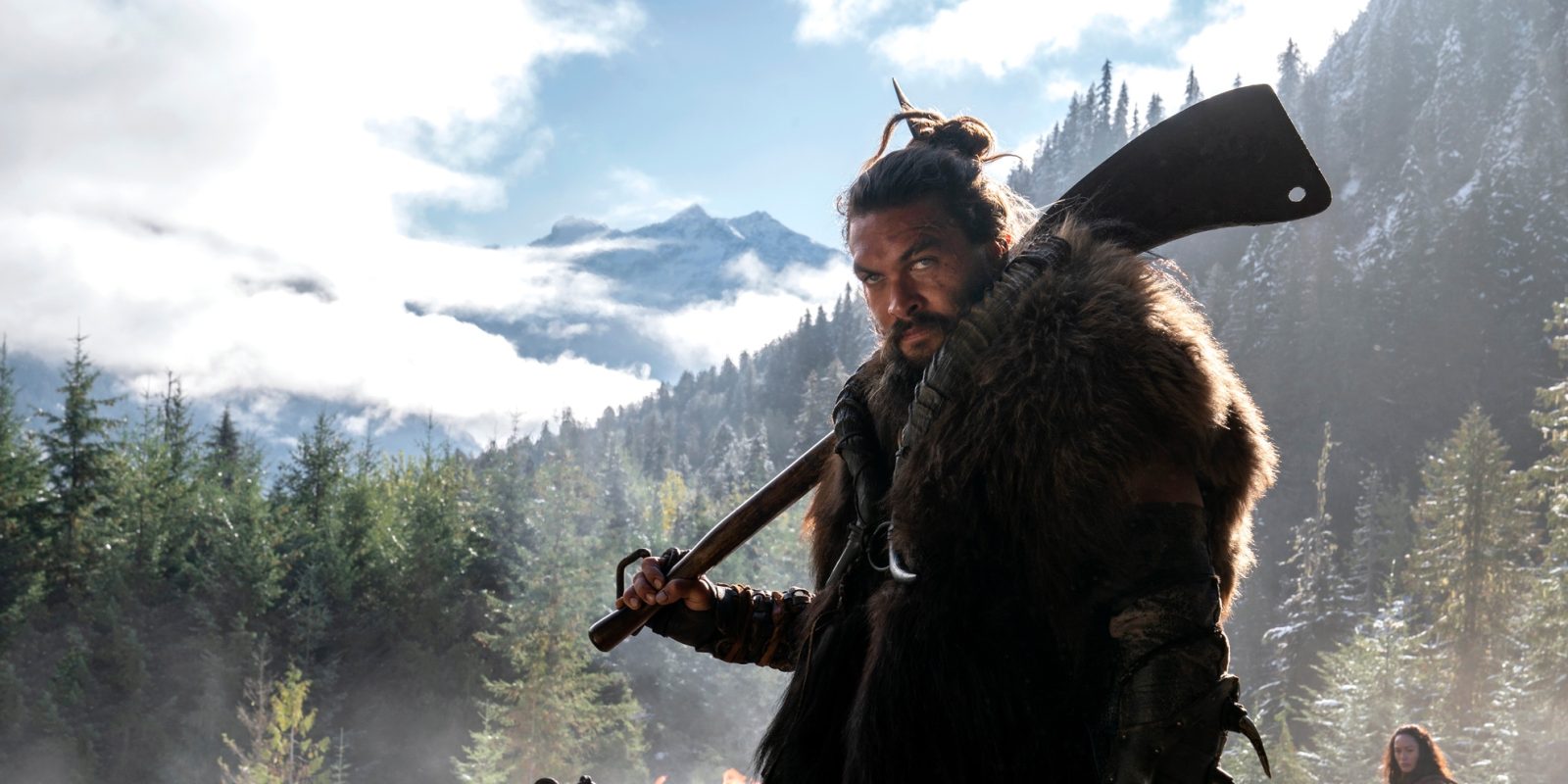 If you are in love with the 'Aquaman' star Jason Momoa, 'See' is a TV series you are waiting to see. Conceived by Steven Knight, the acclaimed creator of 'Peaky Blinders,' the sci-fi action-adventure series takes the viewers to a distant future when humanity has gone back to its early days of cave-dwelling. A damning virus has almost wiped out humanity, and the remaining survivors have lost their sight. Sounds like a plausible nightmare situation, doesn't it? More so, when the group of people without vision think of light as evil in that universe.
Blending science and religion into a synthetic mythological fabric, the story creates a brooding ambiance of intrigue and horror. If you enjoyed the ominous tone of 'Biohackers' underneath its upbeat nature, this Apple TV+ original show will give you ample thoughts to chew on.
4. Black Mirror (2011-)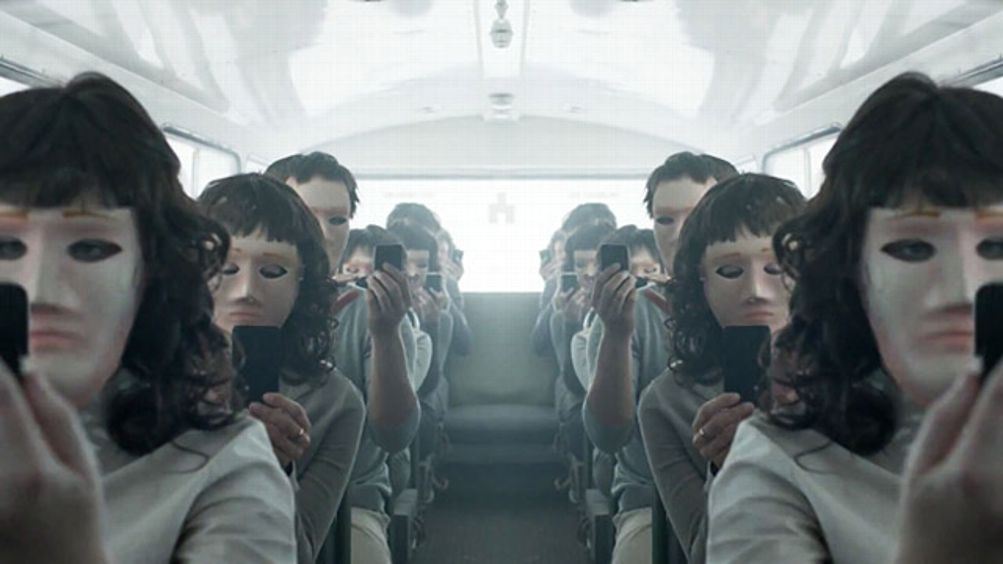 While updating the concept of 'The Twilight Zone' for a modern technocratic era, 'Black Mirror' lends a bleak look towards our not-so-distant future. Charlie Brooker's British sci-fi anthology series looks at the growing juxtaposition of humanity and technology from an eerie perspective while coming up with some intriguing premises – like how your life would be if it was part of a reality show, or what if an app would dictate your love life?
The answers are not always high-spirited, but humanity lives to see another day, even as a hologram uploaded on the web. This series is for all the paranoid people out there who fancy intelligent thought experiments about the near-apocalypse. As an anthology series, it's a mixed bag of Christmas presents – some of the episodes you should look out for are 'San Junipero' and 'The Entire History of You.'
3. Westworld (2016-)
What goes on in Westworld? More importantly, who are the automatons? Also, where is the maze? If you need answers, you have to go back to Delos Inc's revamped post-western dystopia. Created by Jonathan Nolan and Lisa Joy from the titular 1973 sci-fi mind-bending film by Michael Crichton, 'Westworld' would plunge you deep into a diabolical rabbit hole while keeping your philosopher brain busy.
Set in a world where automatons or hosts have permeated the societal fabric, the series creates a web of secrecy and lies while making us reflect on our abilities as humans. The menacing brilliance of Anthony Hopkins and the conscious robot of Thandie Newton certainly add to the excitement. If you have liked the futuristic outlook of 'Biohackers,' this is a show that demands a watch.
2. Devs (2020)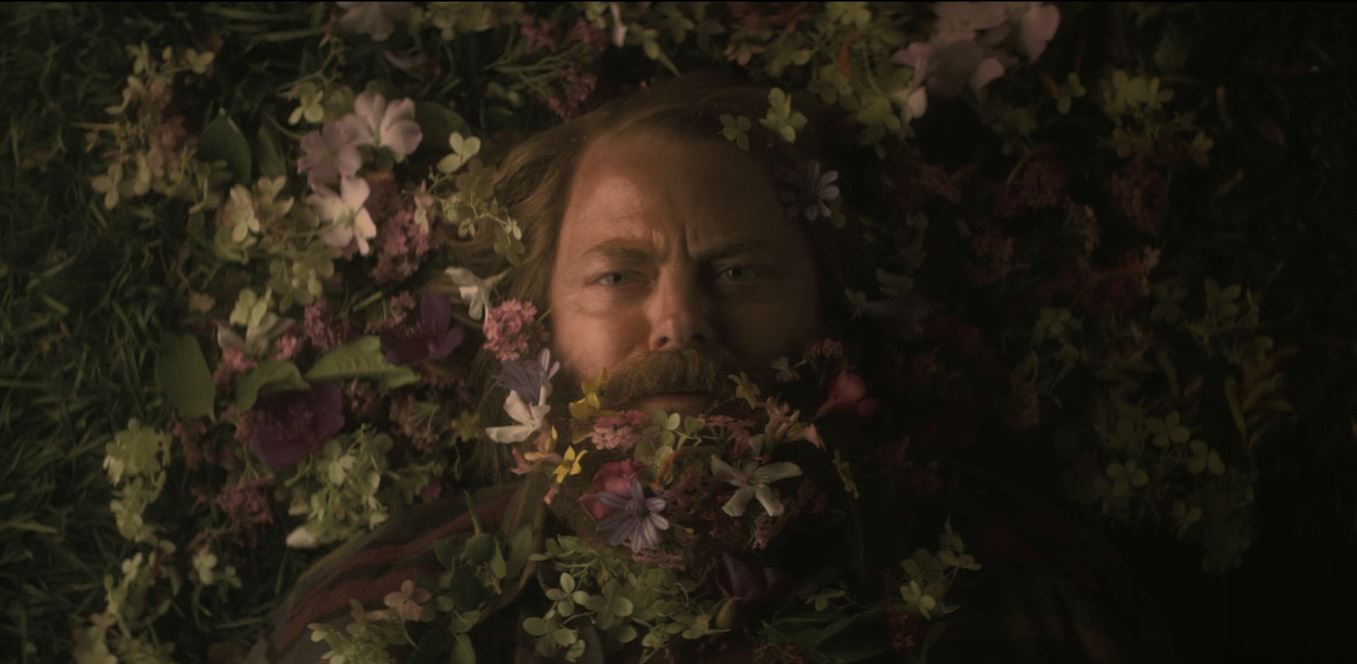 English filmmaker-screenwriter Alex Garland has a penchant for bleak futuristic worlds. The two films on his shelf, 'Ex Machina' and 'Annihilation' reveal a lot about his metaphorical contemplation regarding the future of humanity. Will the future be a scientific utopia, or will the sublime entity ultimately decide the fate of humans? Nick Offerman of 'Parks and Recreations' plays the role of Forest, the prolific CEO of a futuristic company shrouded by secrecy.
Conspiracy theories, cover-ups, the whole "what the hell is happening" vibe with a potentially mind-blowing story and cerebral set designs, the gem of a miniseries has it all. If 'Biohackers' has made you think about God's complex and the limits of free will, this show will give you enough food for thought.
1. Orphan Black (2013-2017)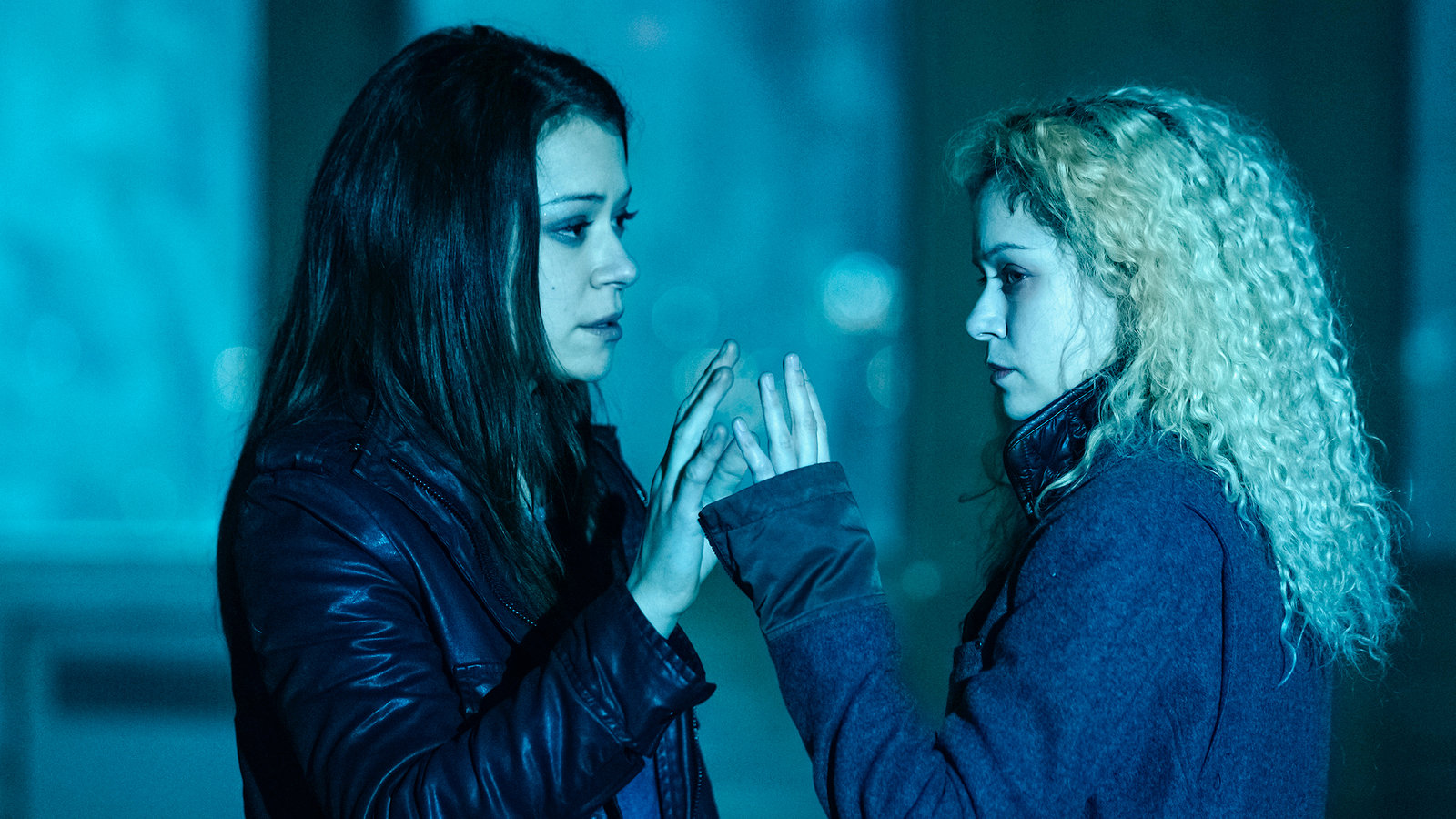 What would you do, if one day, you find out that the basis of your life has been a lie? While the concept of the clone is not something unprecedented in the history of the genre, 'Orphan Black' ups the ante for the taste palette of fans of science fiction thrillers. Created by Graeme Manson and John Fawcett, the Emmy award-winning television series revolves around everyday hustler Sarah Manning who gets plunged into a sinister conspiracy with reality-altering implications.
With a strange and unnerving premise that seems more twisted as the story moves forward and a cast ensemble with the ever-graceful Tatiana Maslany at the helm, this is a near-perfect depiction of a world gone irrevocably wrong. If you have liked the air of conspiracy in 'Biohackers,' you have to add this absolute mind-bender to your bucket list.
Read More: Biohackers Ending, Explained