Netflix's 'The Monkey King' is an action comedy movie directed by Anthony Stacchi, inspired by "Journey to the West," a classic Chinese tale from the 16th Century. Jimmy O. Yang plays the titular trickster, The Monkey King, a charismatic and rebellious monkey who seeks a place in heaven with the Immortals. However, to do this, he has to defeat 100 demons, a Dragon King (Bowen Yang), and most importantly, his ego. As he sets out on his epic quest with his magical fighting Stick and a young peasant girl Lin, the journey ahead brims with magic and self-discovery. The movie also has supporting voice roles, including Stephanie Hsu, Jolie Hoang-Rappaport, Jo Koy, and BD Wong.
The epic Chinese tale has had several adaptions, including 'Journey to the West: Conquering the Demons,' directed by Stephen Chow, executive producer of 'The Monkey King.' However, this adaptation is aimed at younger viewers. Overall, this is a fun, heartwarming, action-packed film entertaining the whole family. If you are looking for more such tales that capture the same spirit of magic and adventure, worry not because we have curated this list for you. You can watch several of these movies, like 'The Monkey King' on Netflix, Hulu, or Amazon Prime.
8. Penguins of Madagascar (2014)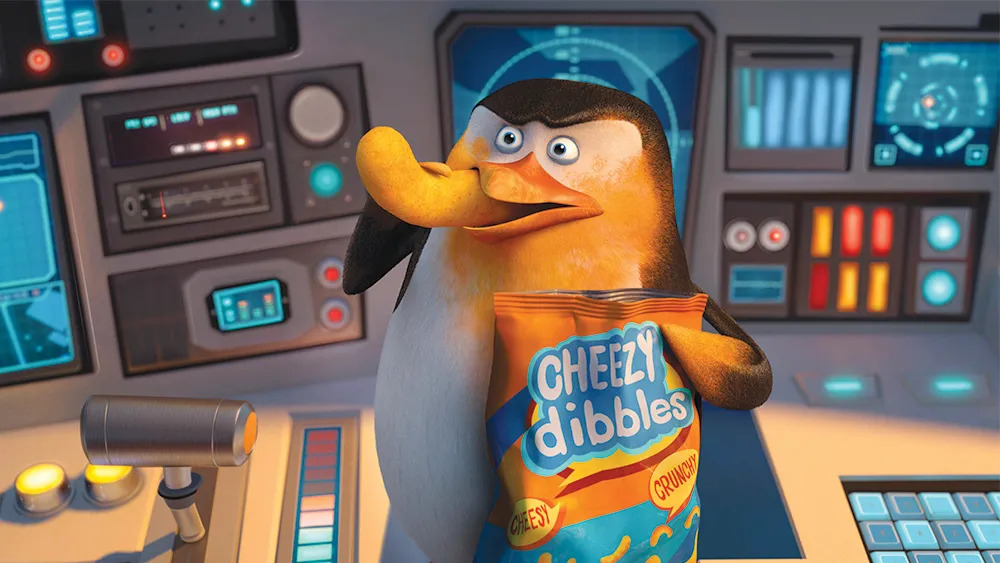 Directed by Eric Darnell and Simon J. Smith, 'Penguins of Madagascar' narrates the story of everyone's favorite group of penguins, Skipper, Kowalski, Rico, and Private, from the 'Madagascar' series. They are sent on a mission to stop Dave, a villainous octopus hellbent on taking over the world. The penguins team up with a group of animals from the zoo, including King Julien, Mort, and Maurice, to set out on an adventure.
'Penguins of Madagascar' offers its audience a mix of comedy and action, similar to what 'The Monkey King' does. The camaraderie and the witty banter we see in the former resonate in both. If you are interested in some animated espionage, this will do the job.
7. The Swan Princess (1994)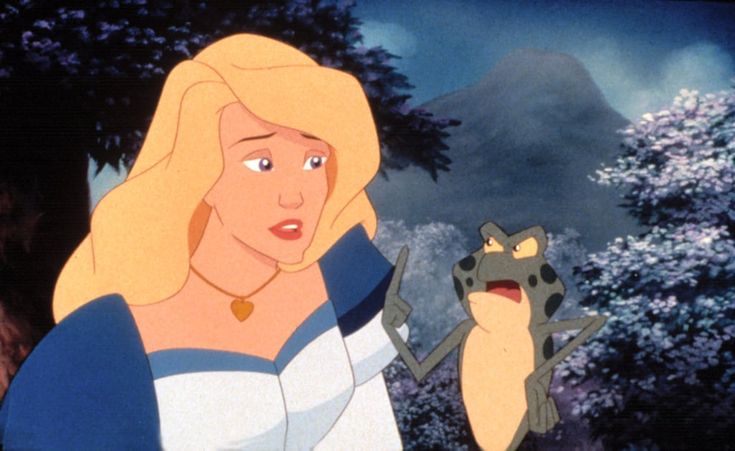 'The Swan Princess' revolves around Princess Odette, who is cursed to live as a swan by day and a human by night. And in true fairytale fashion, the only way to break the curse is to find true love. One fine night, Odette meets Prince Derek, who immediately takes a shine to her but isn't the only one who wants her. Rothbart, the sorcerer who originally cursed her, also wants her for himself.
Now, Odette and Derek must overcome several obstacles to break the curse and defeat Rothbart. Directed by Richard Rich, this is a magical adaptation of a timeless story that transports its audience into a realm of magic, just like 'The Monkey King.' They are both enchanting tales that emphasize the themes of transformations.
6. Kubo and the Two Strings (2016)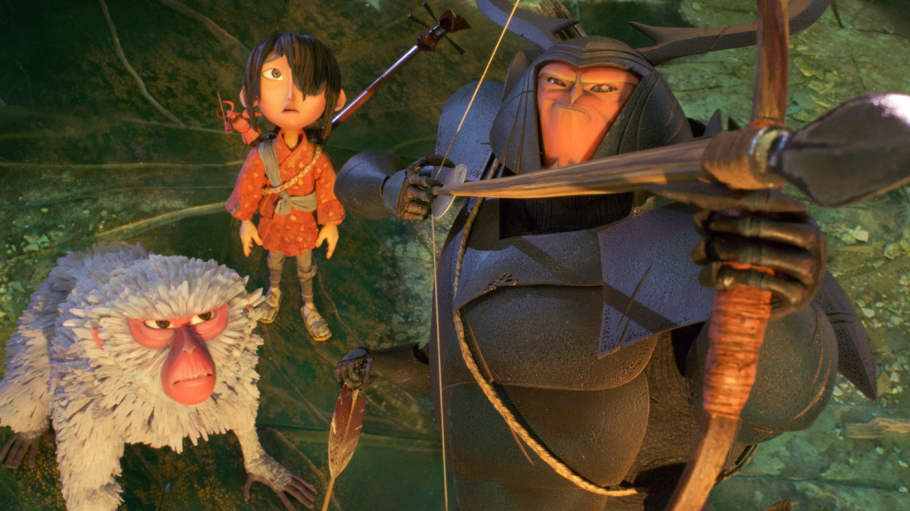 Directed by Travis Knight, 'Kubo and the Two Strings' tells the tale of the titular character, a young boy who sets out on a magic adventure to find his father's armor. Along the way, Kubo meets Monkey and Beetle, and together they face many challenges, including his aunts and the Moon King. This beautiful and heartwarming story about family, friendship, and courage will entertain people of all ages. Both 'The Monkey King' and 'Kubo and the Two Strings' transport their audiences into a world of magic and mythology. Its themes of family and friendships and its enchanting visuals will surely capture your heart and leave you yearning for more.
5. Rango (2011)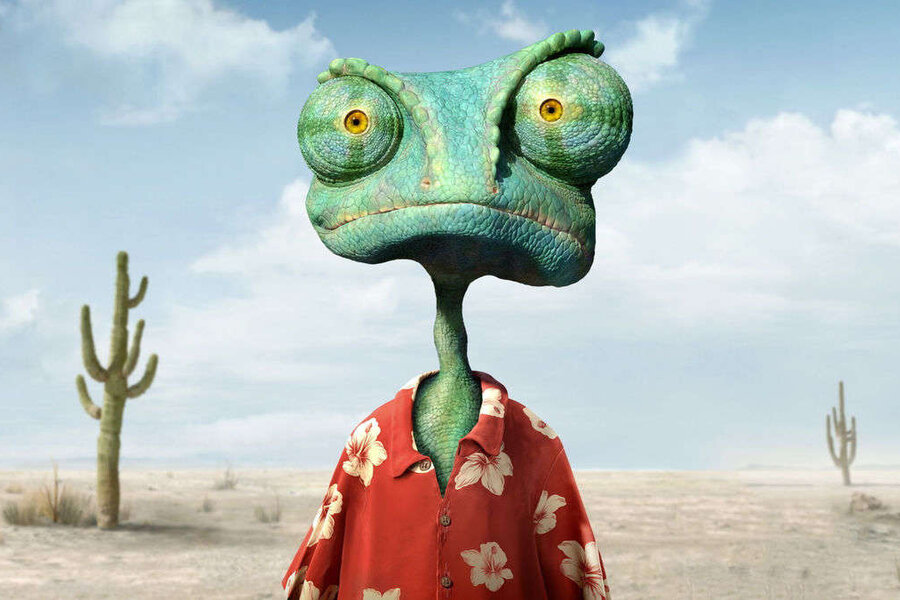 'Rango' follows a pet chameleon of the same name who lives in a suburban home where all his needs are readily met. This all changes when he accidentally gets knocked out of his terrarium and ends up in the Mojave Desert. Lost and scared, Rango finds himself in a dusty, lawless town called Dirt which needs a new sheriff. Seeing an opportunity to get a fresh start, he pretends to be a sheriff but soon realizes he is over his head.
Directed by Gore Verbinski, this is a funny, action-packed film that conveys the message of the importance of being true to yourself. Both 'Rango' and 'The Monkey King' have protagonists thrust into unfamiliar situations and have to find their inner strength to survive. Overall, they are entertaining, with unconventional storytelling and a dash of humor.
4. Kung Fu Panda (2008)
'Kung Fu Panda' revolves around a lovable Panda named Po who dreams of becoming a Kung Fu Master. When due to an unexpected circumstance, he is chosen as the Dragon Warrior, he is forced to train under Master Shifu and fight alongside the Furious Five to protect their valley from an ancient threat. Directed by Mark Osborne and John Stevenson, the film profoundly delves into Po's journey of self-discovery.
If you enjoy the stories of the underdog, martial arts, and friendships, 'Kung Fu Panda' is an animated gem you shouldn't miss. Similar to 'The Monkey King,' this movie also fuses heartfelt characters and exciting action with Eastern storytelling elements. Besides, Po's journey and sense of humor resonate with The Monkey King.
3. The Emperor's New Groove (2000)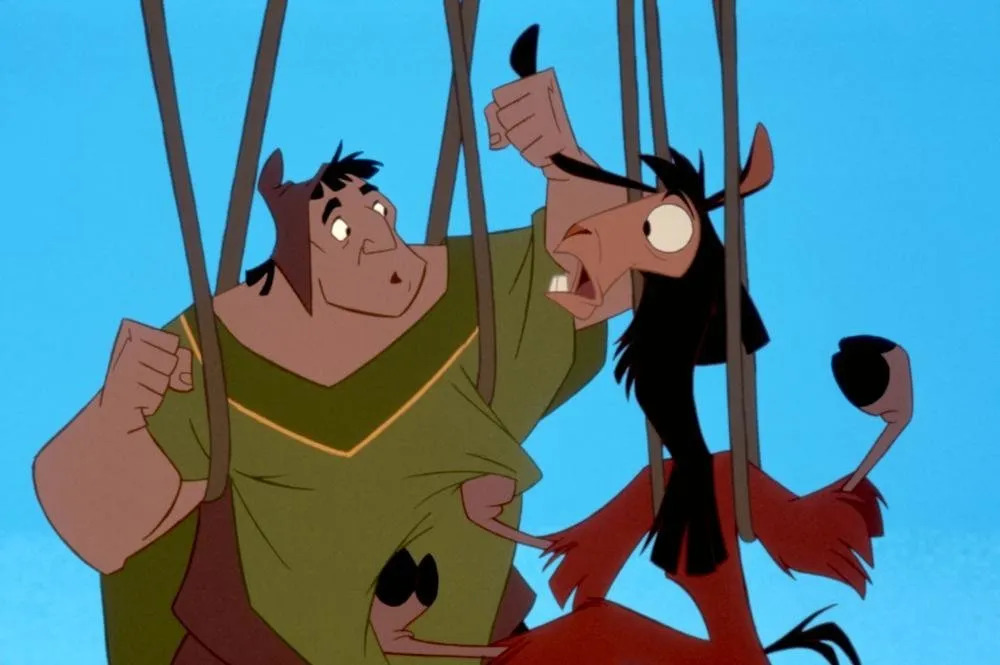 Through ' The Emperor's New Groove,' we join the adventures of selfish Emperor Kuzco, who transforms into an Ilama, thanks to his power-hungry advisor, Yzma. He teams up with Pacha, a peasant from a village that Kuzco planned to destroy to get the land for his summer palace. Pacha agrees to help him return to the palace if he promises to spare his village.
Together, the two set out on a journey where they learn to trust each other and remember that there is more to life than being rich and powerful. Directed by Mark Dindal, this Disney animated comedy movie is a story about redemption and transformation, much like 'The Monkey King.' Both tell the story of a self-absorbed and brash protagonist who learns the right way of life in a humorous, whimsy, and heartfelt narrative.
2. Flushed Away (2006)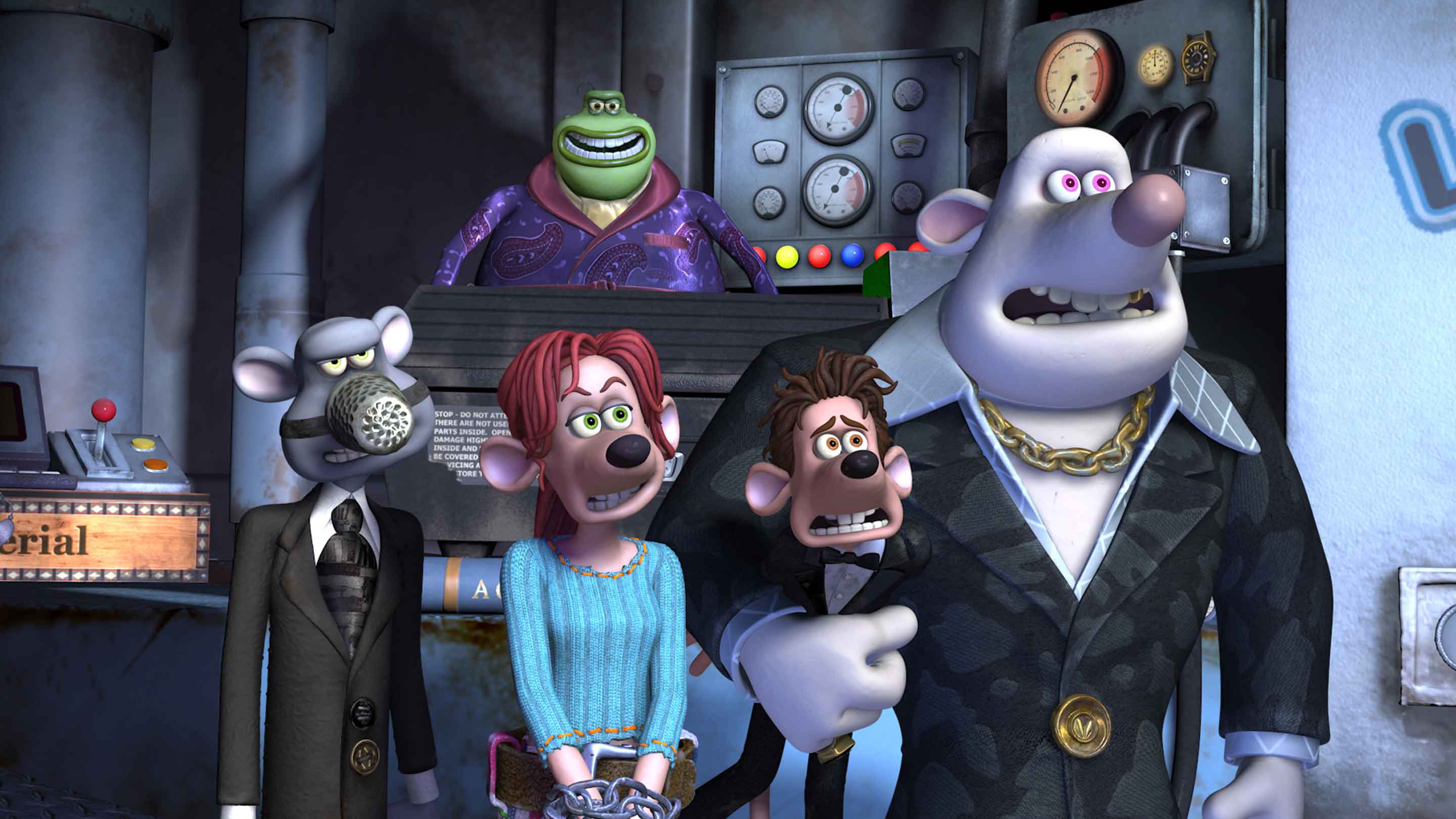 'Flushed Away' is a fun, action-packed film that centers around 'Roddy St. James,' a pampered pet rat flushed down the toilet who ends up in the sewers. This is where he teams up with a streetwise scavenger rat, Rita Malone, to find his way back home. Along the way, they face many challenges, including a villainous toad, a group of sewer rats, and even the River Thames.
Directed by David Bowers and Sam Fell, 'Flushed Away' tells a heartfelt story of teamwork, friendship, and finding where you truly belong. The blend of humor, adventure, and unlikely camaraderie resonates with the themes of 'The Monkey King.' Both offer a unique and amusing escapade of animals who set out on an enthralling journey.
1. Monkey King: Reborn (2021)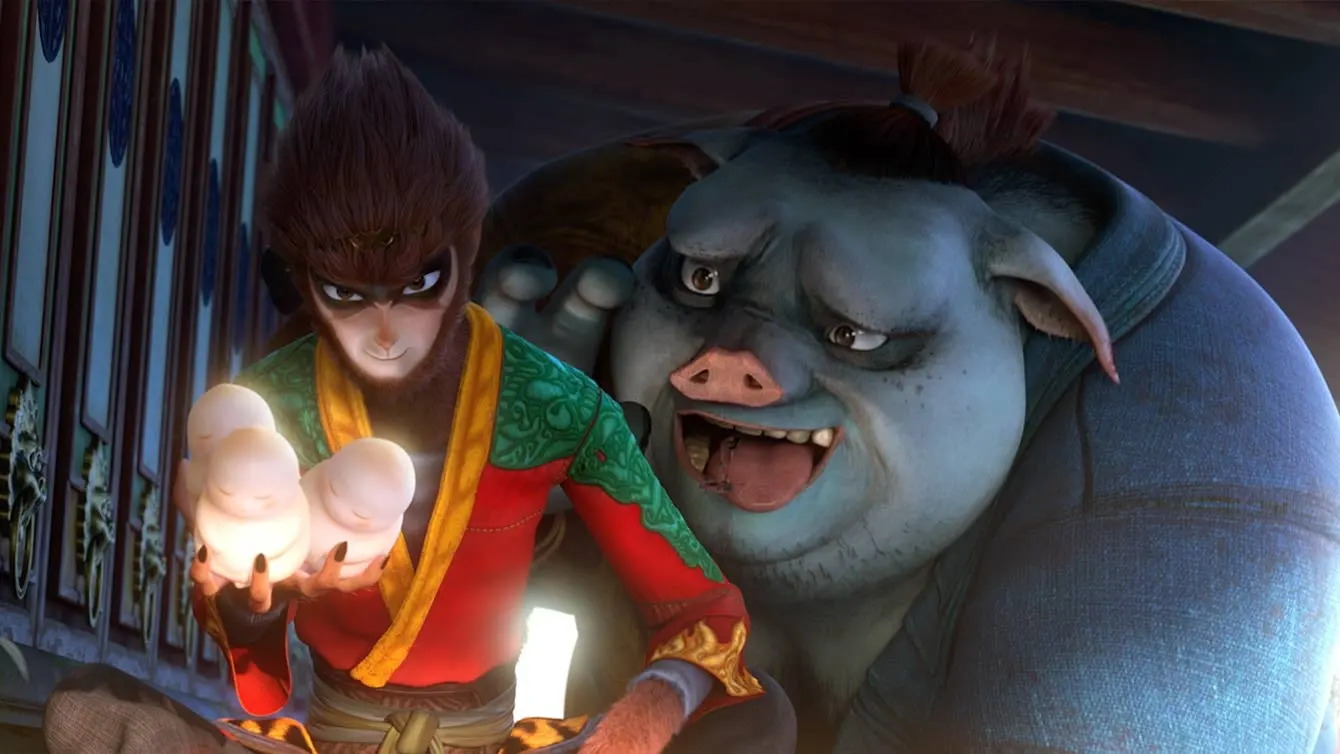 This Chinese animated action movie is a modern retelling of the classic Monkey King tale. 'Monkey King: Reborn' follows the story of Sun Wukong, AKA the Monkey King, who visits the temple of Zhenyuan Daxian with his master Tang Sanzand. When the temple hosts insult him and his master, Wukong retaliates by stealing several fruits from the heavenly tree and destroying it.
This frees the primordial demon imprisoned inside the tree, who flees to regain its power and control the demons. Like 'The Monkey King,' this film also takes inspiration from the tale of 'Journey to the West.' Both explore the themes of heroism, self-discovery, and embracing one's true nature. Directed by Wang Yunfei, 'Monkey King-Reborn' has a fresh take on a beloved character, making it a must-see for fans of the original story.
Read More: The Monkey King Ending, Explained