Escape to a tropical paradise, laugh until your sides ache, and learn a thing or two about love and relationships; that's the satisfying experience 'Couples Retreat' brought to audiences when it hit the screens in 2009. Helmed by Peter Billingsley, the romantic comedy movie revolves around four struggling couples who go on a vacation on a tropical island to repair their failing marriage, wherein they part in quirky therapies and confront their personal problems.
Armed with a talented and versatile ensemble including Vince Vaughn, Kristen Bell, and Jason Bateman, the film succeeds in delivering both clever humor and capturing the true terrain of marriage and relationships. Craving for more? Well, we have a lengthy list of similar movies. You can watch most of these movies similar to 'Couples Retreat' on Netflix, Hulu, or Amazon Prime.
8. The Break-Up (2006)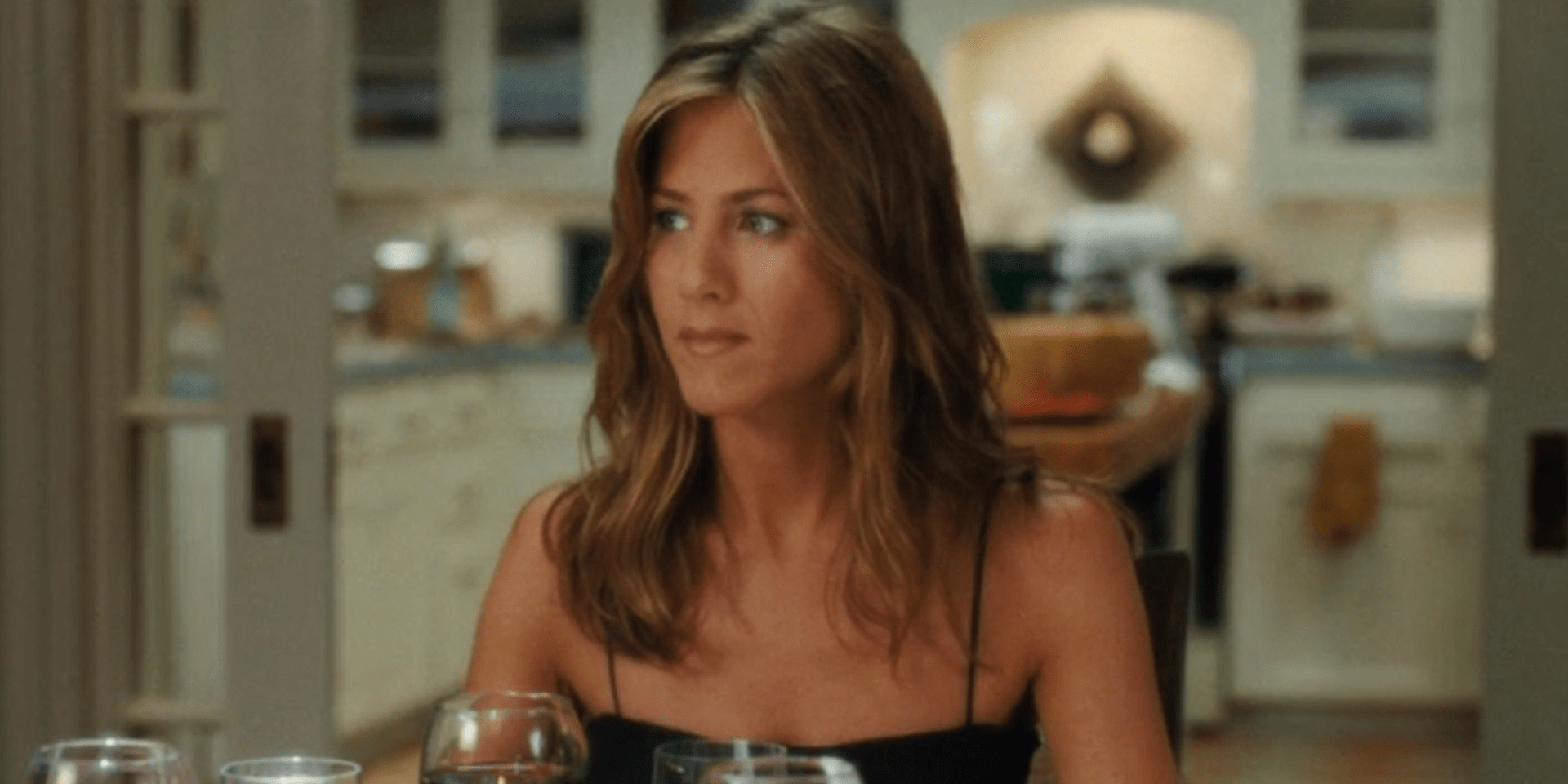 Helmed by Peyton Reed, this Vince Vaughn and Jennifer Aniston movie revolves around the rocky relationship of Gary and Brooke. The pair decide to end their relationship after a fierce quarrel. However, they still have to live together in the apartment they financed together. They continue living together after their split and constantly attempt to tear each other down by picking unnecessary fights.
Amidst the upheaval, they each have to face their own flaws and anxieties, leading them to question whether or not their love is really salvageable. Both 'The Break-Up' and 'Couples Retreat' deal with challenges in relationships, although in quite different ways. Both movies explore troubled partnerships that must work through common problems, including miscommunication and missteps in understanding.
7. Just Go with It (2011)
In this Dennis Dugan flick, Adam Sandler's Dr. Danny plays matchmaker by pretending to be married. He has his secretary Katherine (Jennifer Aniston) act as his soon-to-be-ex-wife when his dream girl, Palmer (Brooklyn Decker), finds out about his cover story. They go to Hawaii, where the lies and duplicity lead to some very funny heartache.
This is one romantic comedy you won't want to skip! 'Just Go with It' is similar to 'Couples Retreat' in more than one way. Danny's strategy of spinning a web of falsehoods to win over his lover is reminiscent of the four broken-hearted couples who work to heal their relationships using whatever methods are at their disposal, no matter how dishonest.
6. The Five-Year Engagement (2012)
This Nicholas Stoller movie puts the audience in the shoes of Tom (Jason Segel) and Violet (Emily Blunt), an adorable pair with gigantic wedding preparations. The vagaries of life, however, force them into a five-year commitment replete with joy, sorrow, and bizarre experiences. This offbeat romantic comedy looks at the paradoxes of present-day romance and the ridiculousness of everyday existence.
Both films explore the challenges of juggling personal dreams with those of a committed partnership. Tom's selflessness in 'The Five-Year Engagement' is mirrored by the couples' altruism and compromise in 'Couples Retreat,' where they seek to reignite their love. In addition, both films use humor and satire to tackle tough subjects in relationships, showing how to use lightheartedness to get over the rocky waters of love.
5. The 40-Year-Old Virgin (2005)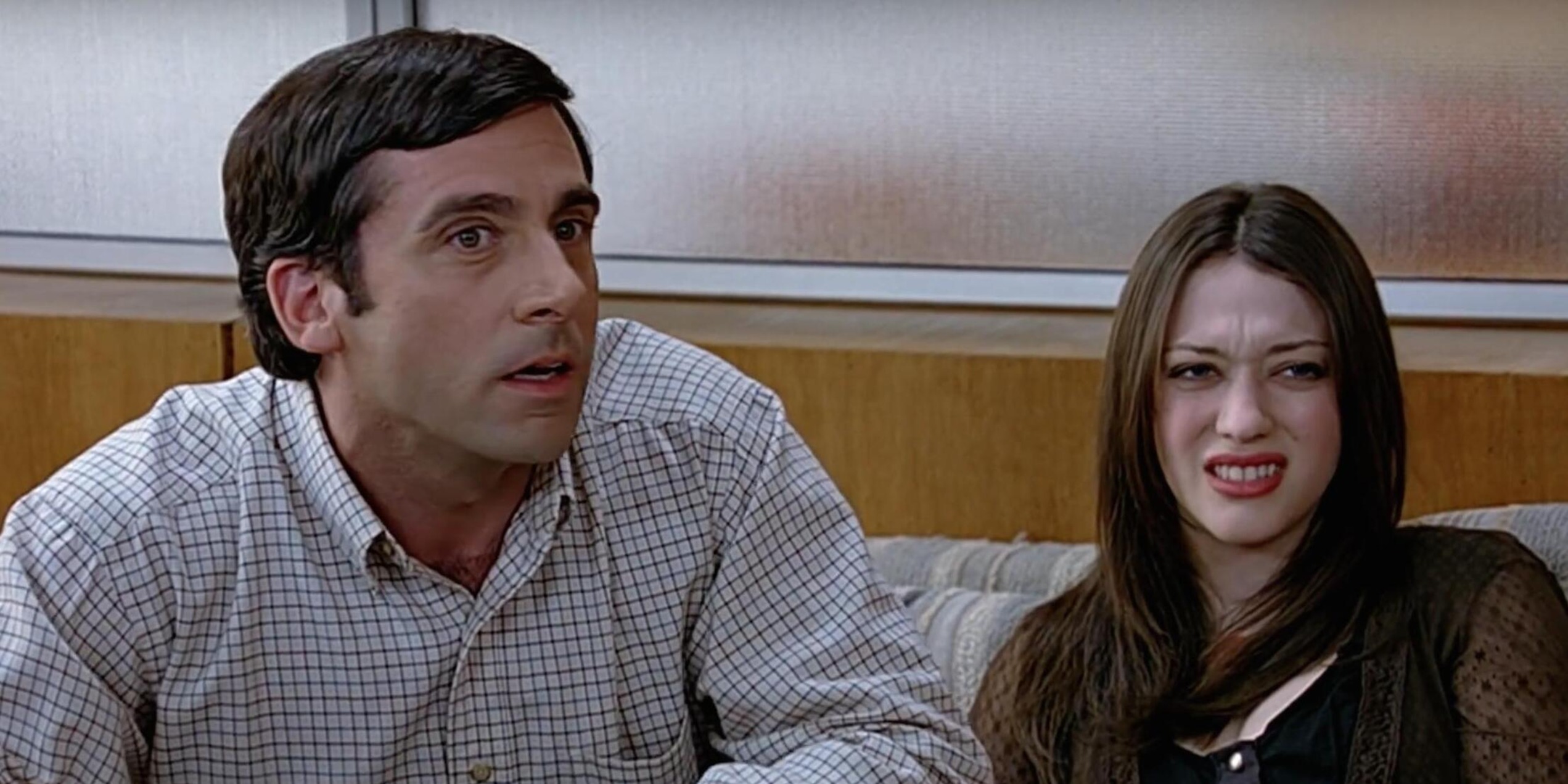 Steve Carell's character, Andy Stitzer, is a naïve man with a low-key existence in this Judd Apatow masterpiece. The real surprise is that he has never had a sexual relationship. Having just turned 40, he may rightfully claim the moniker of "The 40-Year-Old Virgin." Friends and colleagues all express dismay at Andy's lack of dating history. Thus, they make it their mission to get Andy laid. Andy's efforts at love, relationships, and his search of…well, you know what will have you in stitches.
Andy's quest to get laid and gain self-confidence in '40-Year-Old Virgin' is similar to Jason and Synthia's effort to strengthen their relationship in 'Couples Retreat.' Sexual and romantic sex jokes abound in both films. The sex talk in ' The 40-Year-Old Virgin' can vary from lighthearted to egregious. Likewise, 'Couples Retreat' also sprinkles sexual humor via shots of therapy sessions and exercises.
4. When Harry Met Sally (1989)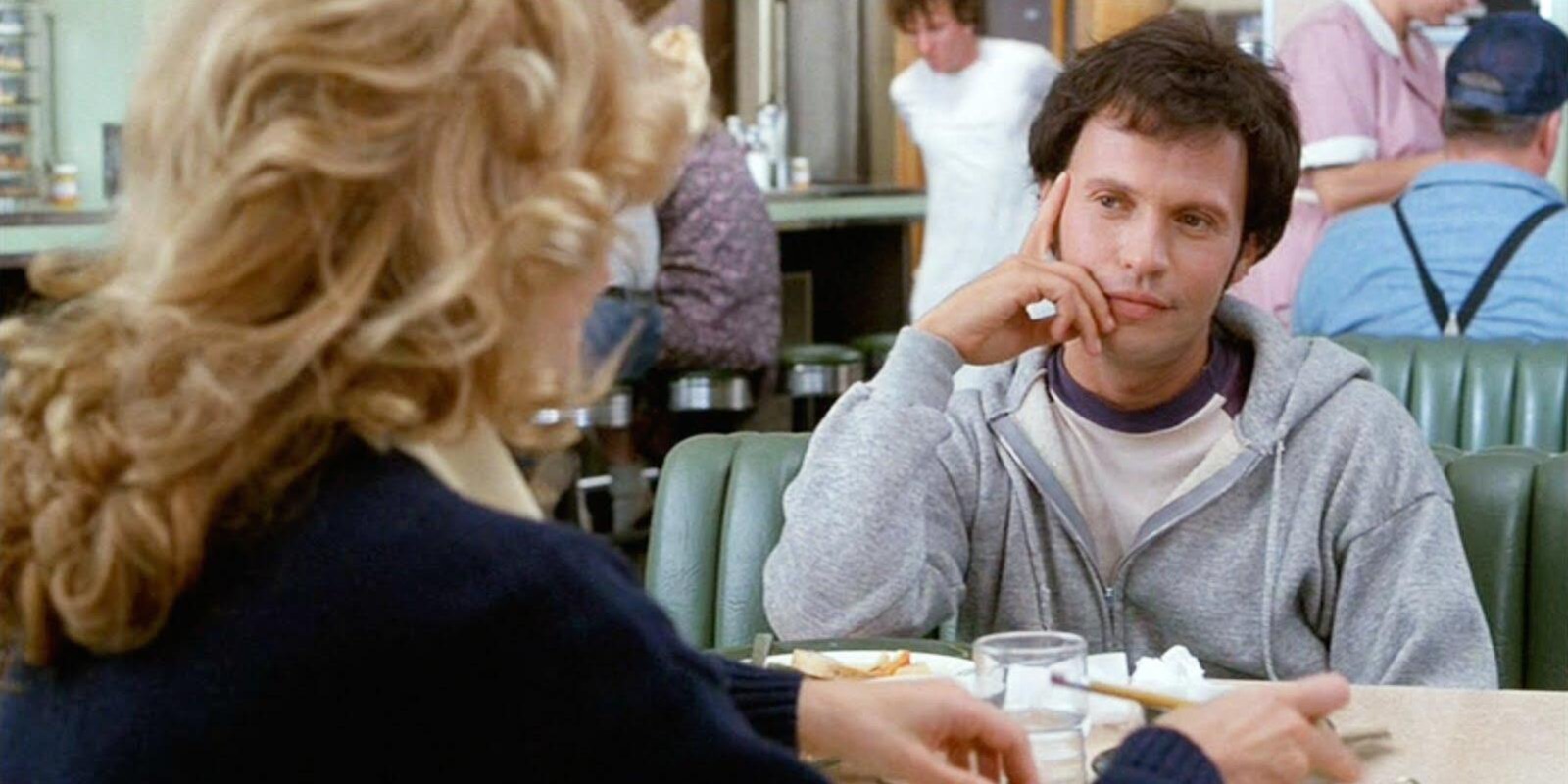 The movie centers on Billy Crystal's Harry Burns and Meg Ryan's Sally Albright. Opening in Chicago, the film follows two fresh college grads driving across the country to New York. They keep running into one another at different stages of their life, eventually forming a strong and complicated bond. While Sally doesn't agree, Harry thinks it's impossible for men and women to get along without at least some sexual conflict.
The film is a tour de force of story, clever banter, and tangible rapport between the stars, thanks to Rob Reiner's direction and Nora Ephron's script. Both 'When Harry Met Sally' and 'Couples Retreat' practically get everything right about love and relationships. While there are plenty of funny moments and romanticized love components, you'll also find the fluctuations, miscommunication, and sacrifices that come with it.
3. The Holiday ( 2006)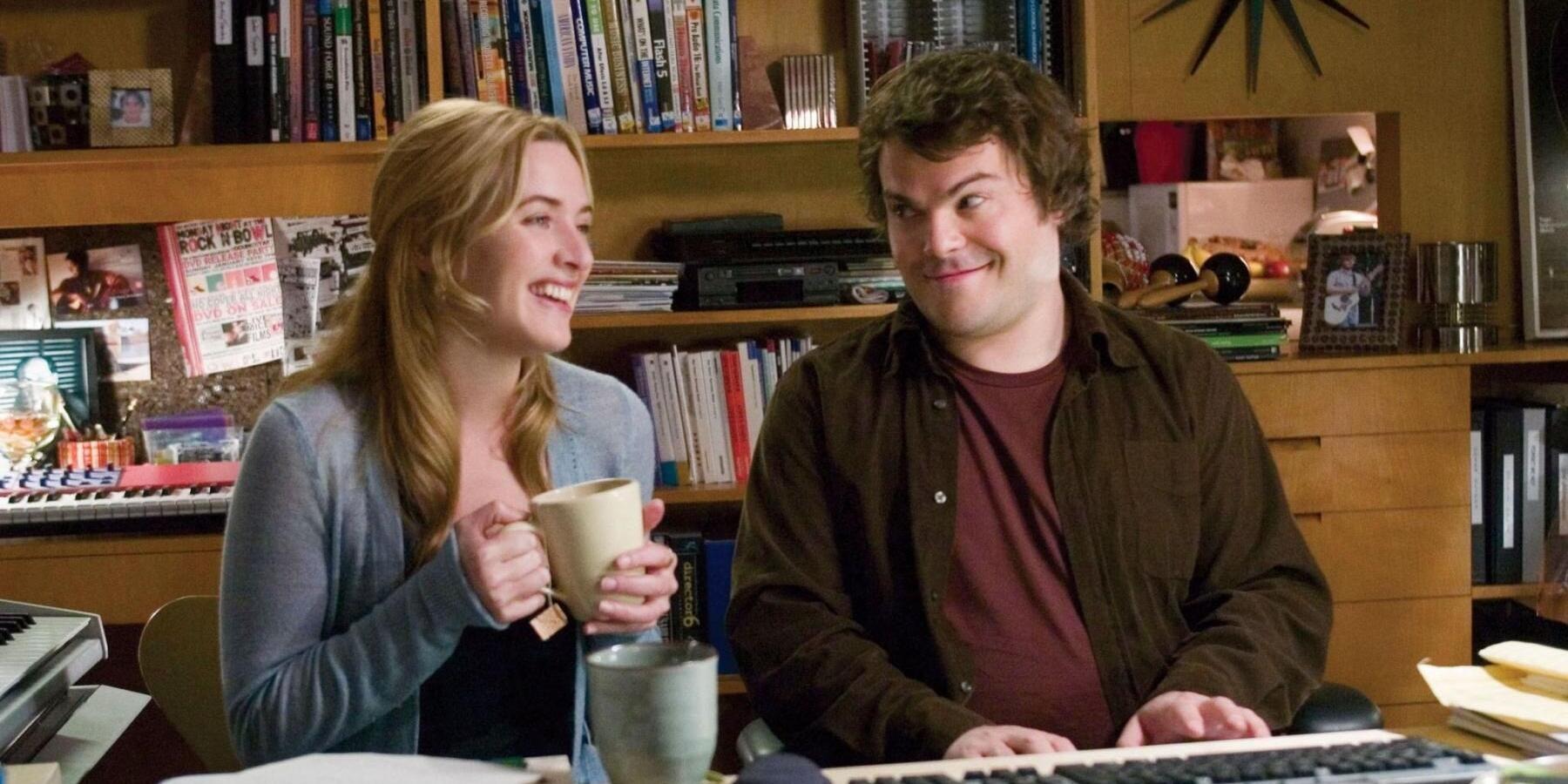 In Nancy Meyers' 'The Holiday,' Cameron Diaz's Amanda and Kate Winslet's Iris swap vacation homes across the Atlantic. This out-of-the-ordinary choice gives birth to exceptional friendships, unanticipated romances, and life-changing epiphanies. Along the way, both Iris and Amanda find love and a newfound feeling of belonging in the most unusual of places.
You'll get a kick out of Iris' surprise at the sparkle and glamour of Los Angeles and a smile out of Amanda's first encounter with the British countryside. Amanda and Iris's romantic encounters are reminiscent of Jason and Synthia's interaction with the other couples on the island. They all meet someone who makes them reassess their opinions about love and realize that certain things are really worth fighting for.
2. Bridget Jones's Diary ( 2001)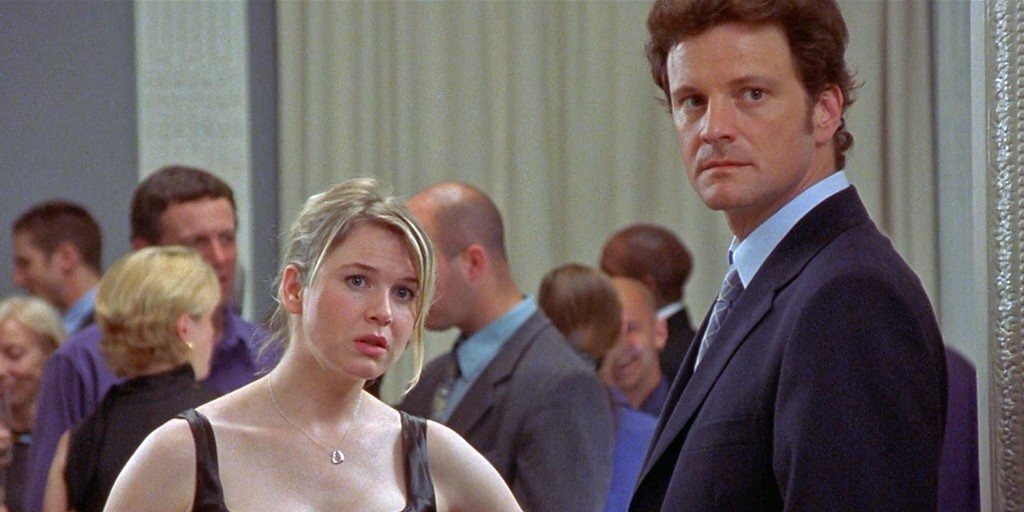 In Sharon Maguire's 'Bridget Jones's Diary,' Renée Zellweger stars as Bridget Jones, a beautifully flawed British singleton. Her life is a hilarious farce, full of blunders, smokes, and alcohol. She begins keeping a journal to try to keep track of her life and, more specifically, her romantic relationships. Bridget's life is a roller coaster, thanks to love. She can't decide which of two men she likes better: Mark Darcy (Colin Firth) or the charming but untrustworthy Daniel Cleaver (Hugh Grant).
Despite their obvious differences, 'Bridget Jones's Diary' and 'Couples Retreat' cover common grounds while addressing the hilarity, mistakes, and chaos that result from falling in love. Both films deliver poignant insights into the complicated ballet of present-day love, whether it's via Bridget's receptive follies or the comical antics of the spouses on a tropical island.
1. Forgetting Sarah Marshall (2008)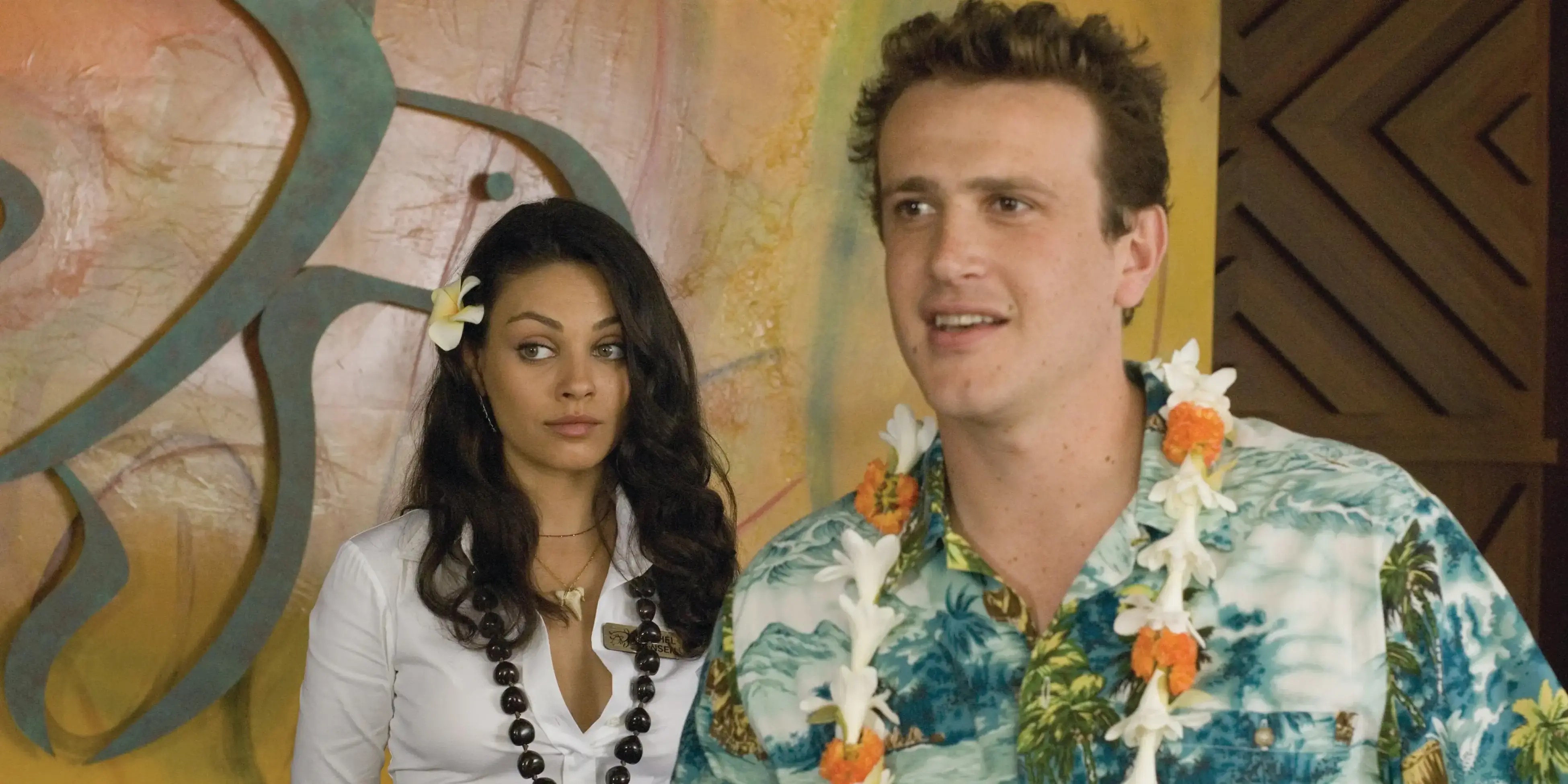 In this Nicholas Stoller film, Peter (Jason Segel) embarks on a solo trip to Hawaii after being dumped by his celebrity girlfriend. While on a recuperating vacation, he bumps into his ex-girlfriend Sarah (Kristen Bell) and her new flame. Amid chance encounters, Peter finds himself becoming closer to Rachel (Mila Kunis), an innocent and kindhearted hotel worker. The film is a lighthearted glimpse of his struggles with breakups, self-discovery, and possible love affairs.
Peter's journey of self-discovery and finding the "one" is a welcomed sight, much like how our cheeks flushed with warmth when Jason and Synthia realize that their relationship extends beyond petty fights, mundane arguments, and everyday drama. It's a reminder that growth and understanding can bring a beautiful transformation to our lives.
Read More: Best Romantic Shows on Netflix