When despair comes knocking, everything comes undone. 'The Full Monty,' released in 1997, follows a similar line of despondency with six men coming together to overcome life's travesty by stripping. Helmed by Peter Cattaneo and starring Robert Carlyle, Mark Addy, Wim Snape, Steve Huison, Tom Wilkinson, and Paul Barber, the comedy film is set in Sheffield and features four former steelworkers and their two friends who decide to make money by stripping.
Convinced that their traditionally unconventional looks wouldn't be a problem and that they can still pull off the act, the unique group of rag-tag misfits undergoes a number of hilarious situations in order to make money. Back after 25 years, the band of brothers finds that problems with money never cease to exist. The Hulu series follows the original cast as they try to navigate their personal issues. As the group undertakes a mentally ill graffiti artist to alleviate their problems, humor and comedy naturally follow.
Created by Simon Beaufoy, the series also includes Gaz's daughter Destiny (Talitha Wing), Dean (Aiden Cook), and Silvan (Halima Alter), along with the original cast. So, if the irreverent humor and embedded chaos appealed to you just as much, here is a list of similar movies and television shows. You can watch several of these television shows and movies, like 'The Full Monty' on Netflix, Hulu, or Amazon Prime.
8. The Cool Kids (2018)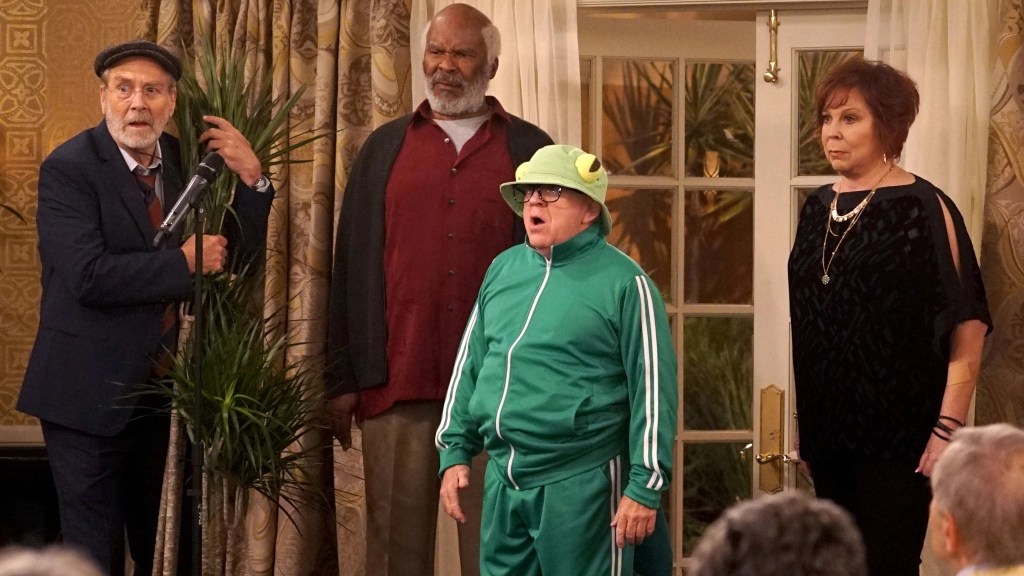 Featuring cliques like high school, 'The Cool Kids' follows the story of three lifelong friends who happen to be the top dogs of the Shady Meadows Retirement Community and set the tenor in the retirement home. However, when a 70-year-old female rebel sets foot in the place, their life turns upside down as she starts making changes no one thought possible. Yet another throwback comedy that looks at the life of elders in a retirement community,
'The Cool Kids' follows the same eccentric madness that's seen in 'The Full Monty.' Created by Charlie Day and Paul Fruchbom, the show features David Alan Grier, Martin Mull, Leslie Jordan, and Vicki Lawrence. With naive intentions and misguided actions, 'The Cool Kids' and 'The Full Monty' end up sharing a number of themes, making this the right show to watch next.
7. The Rebel (2016-2018)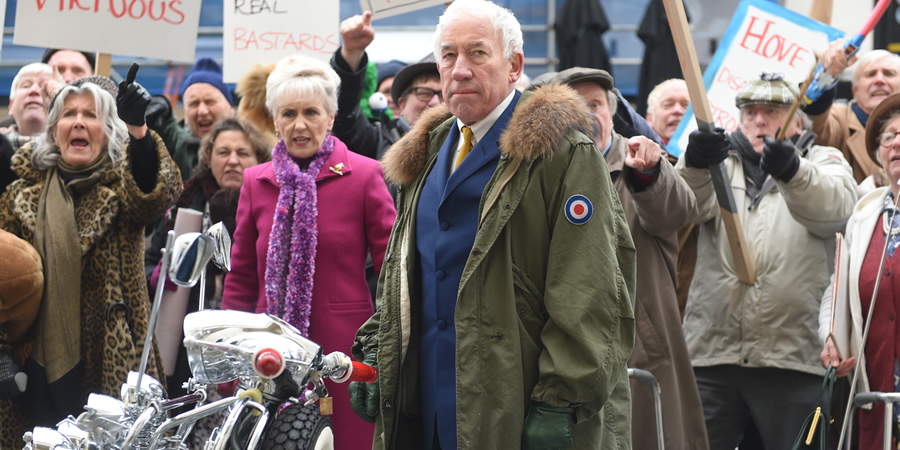 This British comedy series follows the story of Henry Palmer, a 70-year-old widow who lives in Brighton. Unlike the lack of interruptions and quietude that many prefer at this age, Henry is an anarch whose anti-establishment views give way to a number of hilarious and unlikely situations. With Simon Callow, Bill Paterson, Anita Dobson, Amit Shah and Vivian Oparah, 'The Rebel' follows the same chaos that is seen in 'The Full Monty.' From his fiddling nature to his unique antics, 'The Rebel' also features a humorous storyline, making this the right show to tune into next.
6. Men of a Certain Age (2009-2011)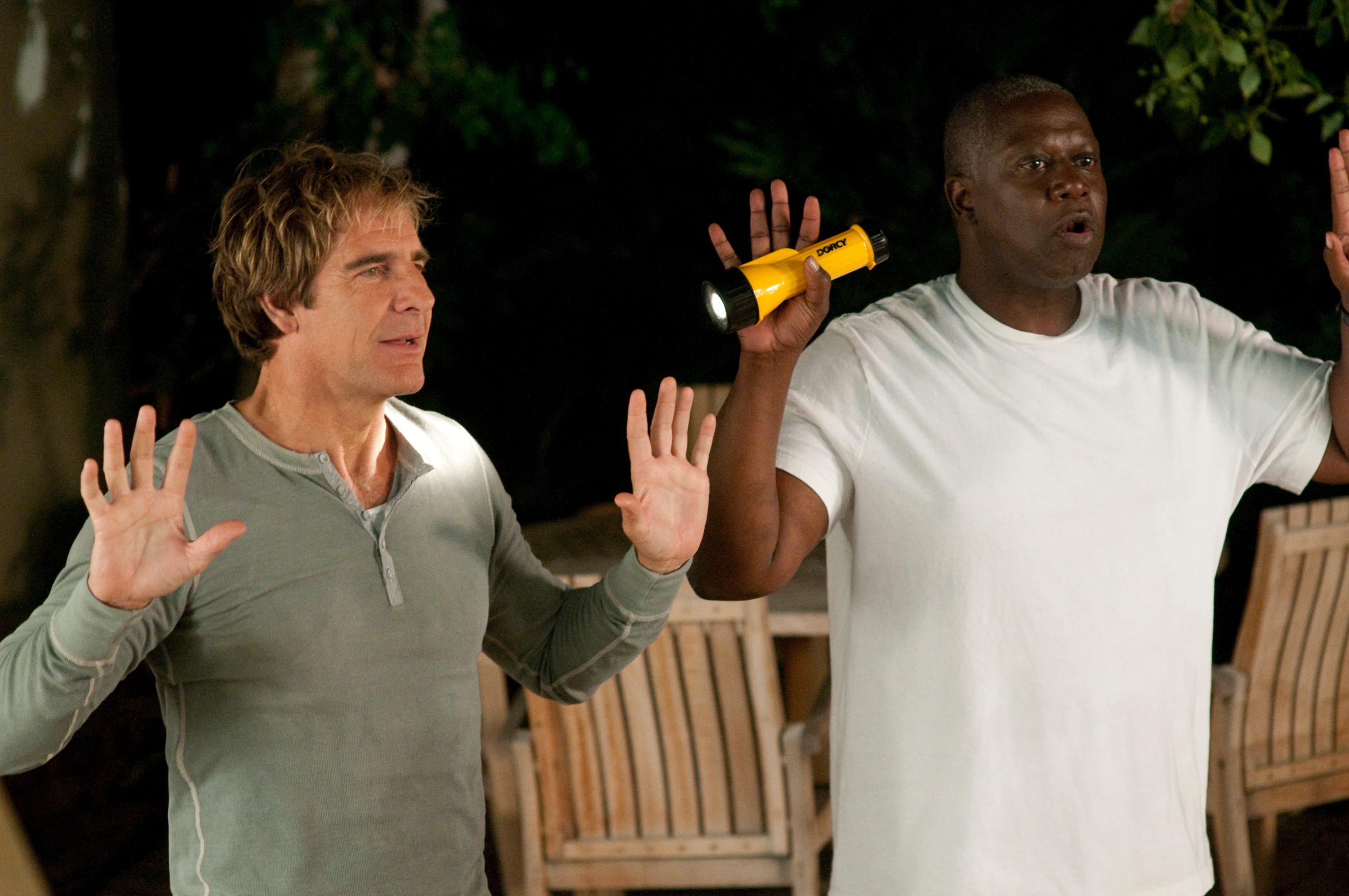 Created by Roy Romano and Mike Royce, the comedy-drama follows the story of Joe, Owen, and Terry, three college buddies who approach their late 40s and are struck by a mid-life crisis. As they try to find a footing in the second act of their life, they find relying on each other makes things easier. Starring Ray Romano, Scott Bakula, and Andre Braugher, 'Men of a Certain Age' follows the same poignancy of life that's seen in the group of misfits 25 years after they pulled their first full monty. Naturally, if you were enthralled by the dynamics and levity of 'The Full Monty,' you'll find similar elements of humor and comedy in 'Men of a Certain Age' too.
5. Still Game (2002-2019)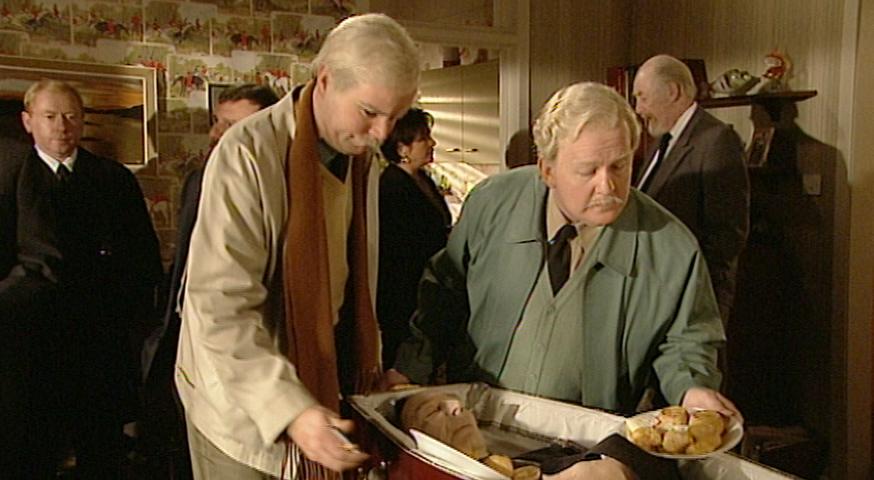 This Scottish comedy follows the story of Jack and Victor, two friends who reminisce about their lives in the olden days. Encompassing the essence of a time gone by, 'Still Game' follows a similar pattern to 'The Full Monty.' The show is created by Ford Kiernan and Greg Hemphill and features them as the titular leads as well. Much like the rag-tag band of brothers who find that their days of glory are behind them and grab at straws, 'Still Game' also features a similar line with Jack and Victor trying to find meaning in the present.
4. Rough Night (2017)
This black comedy follows the misadventures of a group of friends (Scarlett Johansson, Kate McKinnon, Zoe Kravitz, Jillian Bell and Ilana Glazer) who end up killing a male stripper. The story follows Jess and her four friends who reunite after ten years for her bachelorette party. However, things go haywire when the male stripper they hire ends up dead. As the group tries to compensate for their mishap, a number of hilarious situations follow.
While 'Rough Night' by director Lucia Aniello may not be the cinematic parallel of 'The Full Monty,' it still features a group's odd and hysterical efforts to make things right with stripping undertones. So, if you found 'The Full Monty' interesting for its ensemble, then you'll find the group of friends on a bachelorette weekend equally funny.
3. Striptease (1996)
Directed by Andrew Bergman, this black comedy stars Demi Moore in the titular lead and follows the story of Erin Grant, a former FBI office assistant who decides to become a dancer at a strip club in Miami to fight the legal battle for her daughter's custody. Like 'The Full Monty', 'Striptease' also follows an entrepreneurial effort taken by the titular lead, who is in dire need of cash, making this the right comedy to view next!
2. Hustlers (2019)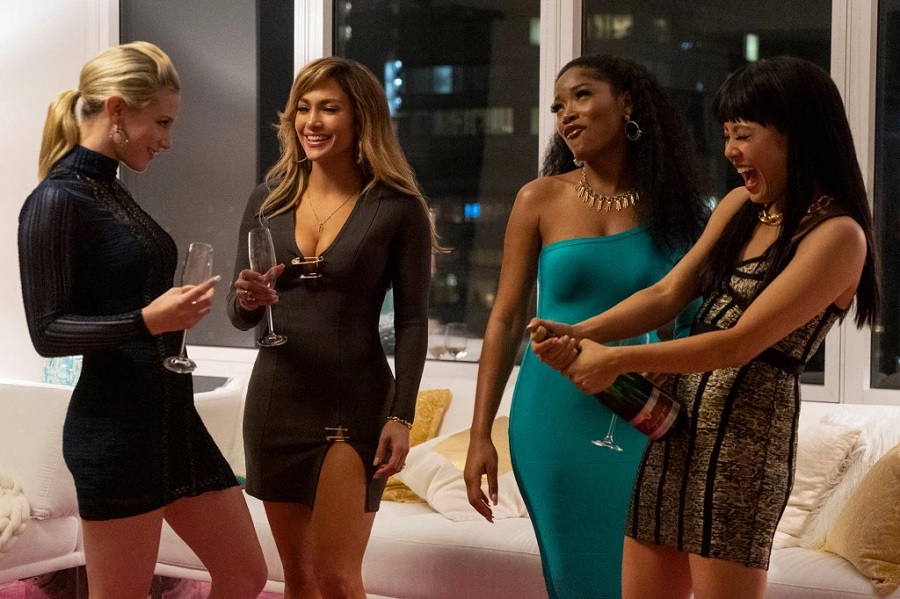 With Jennifer Lopez, Constance Wu, Julia Stiles, Keke Palmer, and Lili Reinhart, 'Hustlers' directed by Lorene Scafaria, follows the story of a group of strippers who decide to take destiny into their hands by attracting clientele around the wealthy Wall Street. Inspired by a true story, 'Hustlers' follows the same strive for money and comfort that is seen in 'The Full Monty.' So, if you enjoyed a group of middle-aged men trying to change their destiny, then you'll be equally entertained by the daring scheme a group of women undertakes in 'Hustlers.'
1. Magic Mike (2012)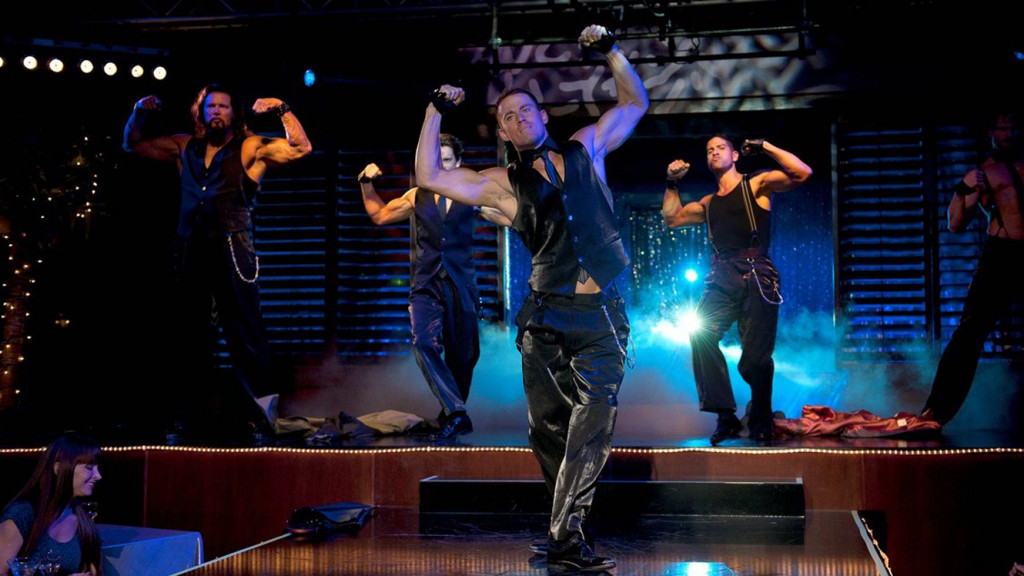 The movie follows the story of Mike, who is a handyman by day and a headliner at an all-male revue by night. When he starts training another young man with potential, he finds that the stripper lifestyle comes with a number of downsides as well. Directed by Steven Andrew Soderbergh, the cast features Channing Tatum, Joe Manganiello, Alex Pettyfer, Olivia Munn and Matthew McConaughey.
Like 'The Full Monty,' 'Magic Mike' also features humor and levity. So, if you enjoyed the bittersweet commentary on the social conditions in 'The Full Monty,' then you'll find 'Magic Mike' an equally interesting movie centering on Mike's inner battles.
Read More: Is The Full Monty Based on a True Story?