Developed by Darlene Hunt, 'Call Me Kat' is a sitcom that revolves around a single middle-aged woman named Kat, who wants to forge her own path in life with zero regard for what her mother or society has to say about her. She believes that it is not necessary to have everything in life in order to be happy. It stars Mayim Bialik as the protagonist, with Cheyenne Jackson, Kyla Pratt, and Julian Gant as the supporting characters.
Kat struggles against society and her mother, who also worries about her well-being. She leaves her job as a professor at the University of Louisville and uses the money that her parents had saved for her wedding to set up a cat cafe in the city. If you have enjoyed watching 'Call Me Kat,' here are some other shows you might want to check out. You can watch most of these shows similar to 'Call Me Kat' on Netflix, Hulu, or Amazon Prime.
8. The New Adventures of Old Christine (2006-2010)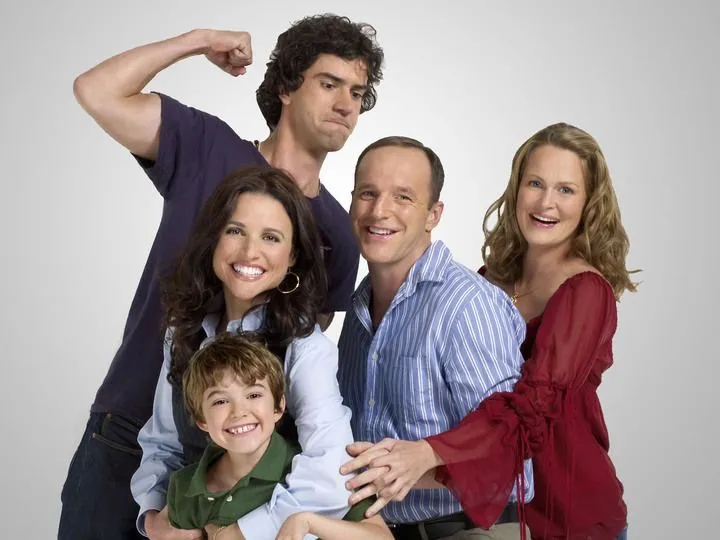 The New Adventures Of Old Christine stands out among comedies about families because it is endearing, funny, and perceptive. It follows Christine Campbell as a neurotic mother and owner of a women's gym who is in a constant struggle to keep up with people around her. She is doing her best to raise her kid while coping with other parents who are wealthier than she is.
Christine has a nice connection with her ex-husband Richard. Christine struggles throughout the episodes as she searches for her soul mate while trying to figure out how to get over her divorce. Christine is free-spirited and independent, much like Kat in 'Call Me Kat.'
7. Samantha Who? (2007-2009)
'Samantha Who?' centers on Samantha Newly, a 30-year-old vice president of a real estate company who suffers from retrograde amnesia following a hit-and-run accident. Following her injury, she gradually realizes that she had been unkind and selfish to her family and friends before it. As a result, she resolves to change and become a better person to the people around her. Fans of 'Call Me Kat' will enjoy this show since Samantha too has a mother who is quite active in her life. Kat and Samantha, both try to change the course of their lives and live according to their own will without the intrusive involvement of their mothers.
6. Fleabag (2016-2019)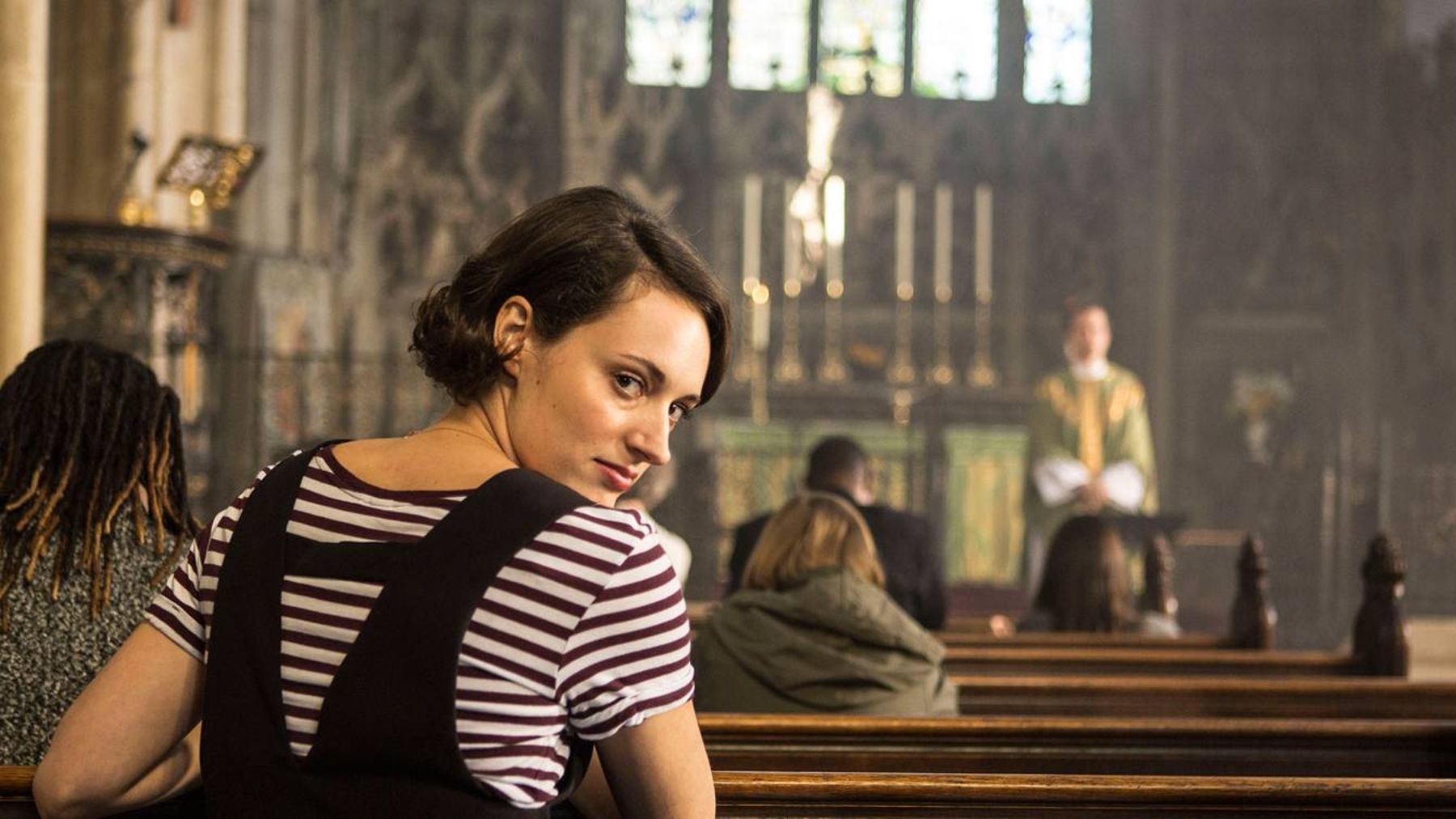 'Fleabag' is about a dry-witted woman. She has no filter, and we see her navigate through her love and life in London. At the same time, she tries to cope with tragedies. Often angry and grief-ridden, Fleabag tries to heal, but the woman keeps rejecting anyone who remotely attempts to help her. One thing must be said, even when the going gets tough, Fleabag continues to keep up her bravado through all of it.
'Fleabag' has come a long way as we have gotten hooked on the Londoner who has to cope with the death of her best friend while juggling her troublesome family, her own business, and a barrage of unfulfilling, masochistic relationships. Though the themes of both shows are very different, the underlying theme of owning a business and not caring what people say about you and living an independent life where people around you judge you constantly remain similar.
5. The Mindy Project (2012-2017)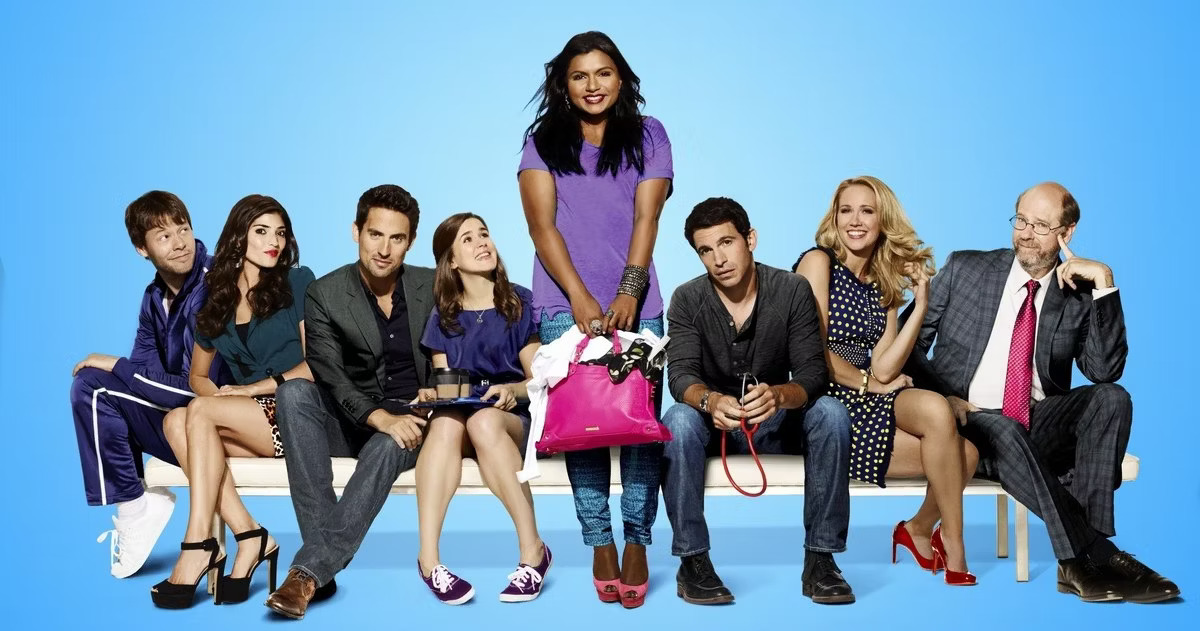 'The Mindy Project' is a romantic comedy sitcom created by Mindy Kaling. The series is about Mindy Lahiri, an obstetrician/gynecologist living in New York City who struggles to create a balance between her professional and personal life. Mindy has her small practice, which she shares with a few other doctors who don't make life any more comfortable.
Mindy and Kat share different characteristics. Both protagonists are happy in their lives and don't beat themselves up for being single. Though Mindy has been involved in different relationships, having a business of her own and not caring about what people say about her lifestyle makes Kat and Mindy very similar.
4. Pivoting (2022)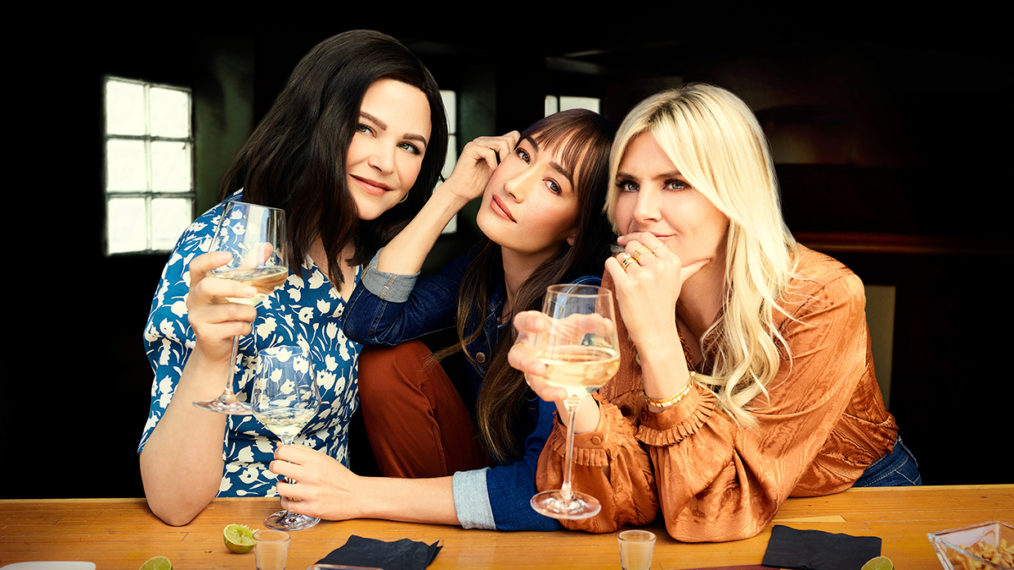 Created by Liz Astrof, Fox's comedy series 'Pivoting' presents an interesting take on grief. What follows after the tragic death of a friend is a hilariously heartwarming journey of friendship and self-realization. 'Pivoting' is a delight to watch due to its comedic timing and interesting storylines. Despite being a comedy-drama, the show beautifully conveys the message that it is never too late! No matter your age or dream, you should not give up chasing happiness because life is too short to live with regrets.
The trio – Amy, Jodie, and Sarah – certainly don't let anything stop them from getting what they want! The lesson learnt from viewing each of the shows is that "it's never too late to do things that give you happiness." Much like the trio in 'Pivoting,' Kat leaves her prestigious Professor job at an esteemed university to realize her dream of opening a cat cafe.
3. Shrill (2019-2021)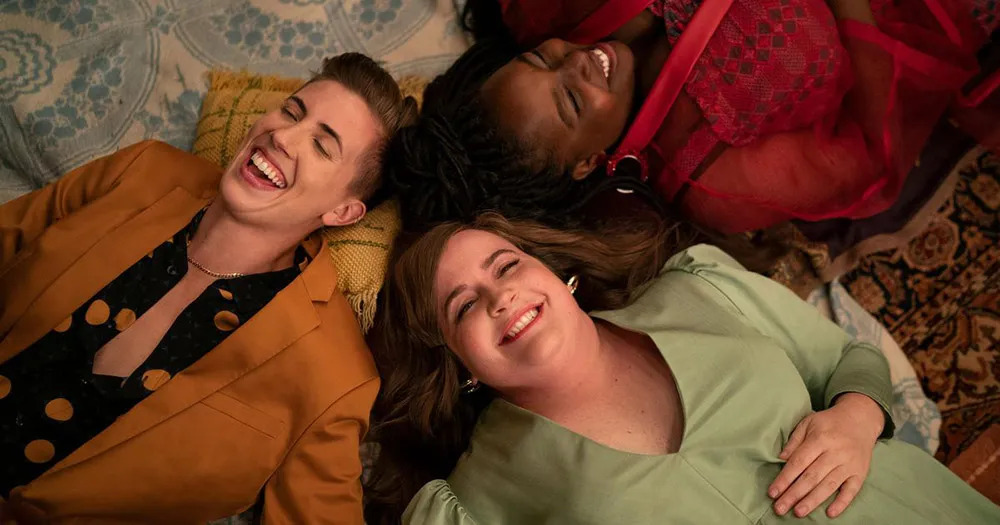 'Shrill' is a Hulu original series based on the book 'Shrill: Notes from a Loud Woman' by Lindy West. The series centers around a young woman called Annie who constantly faces several challenges in life simply because she is overweight. However, she is a headstrong woman who has decided that she will not do anything about her appearance while trying to improve her life in all other aspects.
We observe Annie as she tries to become a successful journalist while dealing with several personal and professional challenges that life throws at her. She remains unbothered by the fatphobic comments that come her way almost on a regular basis, much like how Kat deals with the stereotype "crazy cat lady." Both protagonists remain headstrong in their game and turn a deaf ear to what people have to say about their lives.
2. Mom (2013-2021)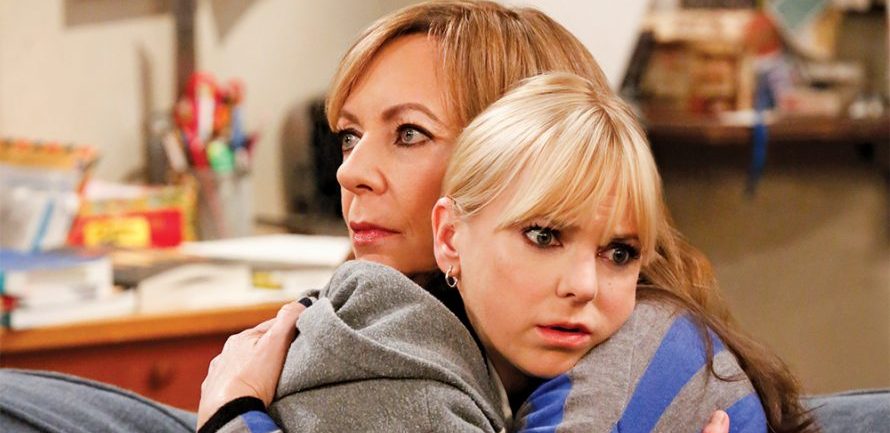 Mom follows Christy Plunkett (Anna Faris), a single mother who battled with addiction and alcoholism before deciding to start over in Napa, California, where she works as a waitress and attends meetings of Alcoholics Anonymous. Bonnie Plunkett (Allison Janney) is her mother and also an ex-addict. Christy ultimately goes back to school and pursues her goal of becoming a lawyer, while Bonnie falls in love with Adam Janikowski, a retired stuntman played by William Fichtner, and marries him.
In both shows, Kat and Christy are judged by their respective mothers, Sheila and Bonnie, for living their lives in an unconventional way and not up to the mark in their mothers' eyes. They are independent and are not afraid to remain single. The comical episodes involving mother-daughter bickering are the same in both shows.
1. Great News (2017-2018)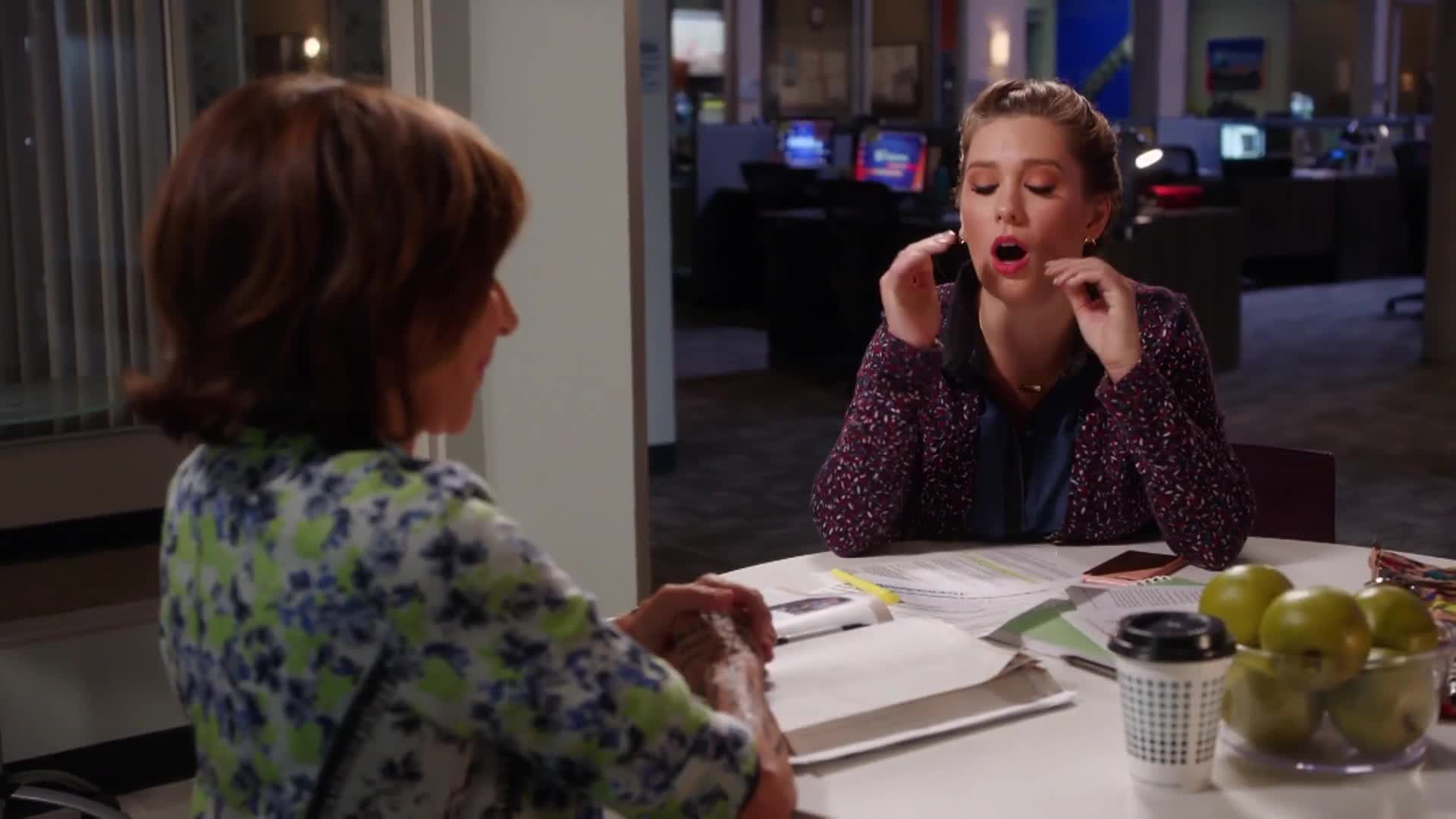 'Great News' centers on a mother-daughter relationship. When Carol, Katie's mother, starts her internship at the station, Katie, a producer on the news program 'The Breakdown', is taken aback. Katie's world is turned upside down with her mother's entry into her work life. The show follows a hilarious plot where Katie and Carol try to balance their professional and personal lives, with Katie trying hard to get her mother fired from the internship.
The theme of the mother-daughter relationship is similar in both shows. Like Kat, who tries to keep Sheila out of her way and lead her life independently, Katie attempts to keep her mother away from her professional life and lead it the way she wants without constant judgment from her mother.
Read More: Where is Call Me Kat Filmed?