Created by Lior Raz and Avi Issacharoff, 'Fauda' is an Israeli military series that revolves around the Israeli-Palestinian unrest and the consequent moral dilemmas of the people involved. An ex-member of a special counter-terrorism team, Doron Kavillio, is persuaded to get back in action when a notorious terrorist, Abu Ahmad is discovered to be alive, while Doron was under the impression that he had successfully executed him. The show follows the undercover unit as they chase down Abu, who is now planning a massive attack on Israel.
The action thriller series is rare in the way it is able to give its audience a comprehensive view of the conflict in the Middle East while following a fictional narrative. If you're looking for more action thriller shows with a backdrop of actual events, that are as informative as they are entertaining, we've made you a list. You can watch most of these shows similar to 'Fauda' on Netflix, Hulu, or Amazon Prime.
8. False Flag (2015-)
Starring Ishai Golan and directed by Oded Ruskin, 'False Flag' or 'Kfulim' is about five Israeli civilians who one day find that they are the principal suspects in the kidnapping of a high-profile politician. They are displayed as wanted across news channels around the world, and their personal details, including their passport pictures, are shared all over. The incessant coverage causes a great deal of confusion in the suspects' personal lives.
Created by Maria Feldman and Amit Cohen, the show depicts how these individuals are left to fend for themselves with no support from the Mossad or Israeli government. Even the people close to them begin to doubt their credibility. Like 'Fauda,' the fast-paced action thriller is against the backdrop of political unrest in Israel while the central characters struggle to overcome challenges.
7. Söz (2017-2019)
Set in Turkey, 'Söz' or 'The Oath' follows the life of Yavuz, a special forces commander, as he leads his team of 12 men to capture the militants behind a terrorist attack that killed his fiancée. Much like 'Fauda,' the action-packed thriller series portrays the tight-knit camaraderie of the elite task force as they courageously thwart attacks from the militants while chasing their leader. It also follows the growing fondness between Yavuz and Dr. Bahar, who gives up on her luxuries and comfort to follow him into the chaotic life he has chosen.
6. Wolf (2018)
Created by Alper Caglar, the Turkish-language miniseries is set in 2014, a time when there were growing tensions as Turkey dealt with serious threats on the border. The documentary-like action thriller series on Netflix follows the lives of an elite police squad called Wolf and their day-to-day challenges in areas stricken with political unrest even in reality. 'Wolf' or 'Börü' also deals with their personal dramas in addition to the tense situations on the field. Similar to 'Fauda,' the show depicts an elite task force's struggle against terrorist groups during their country's most difficult times.
5. Jack Ryan (2018-)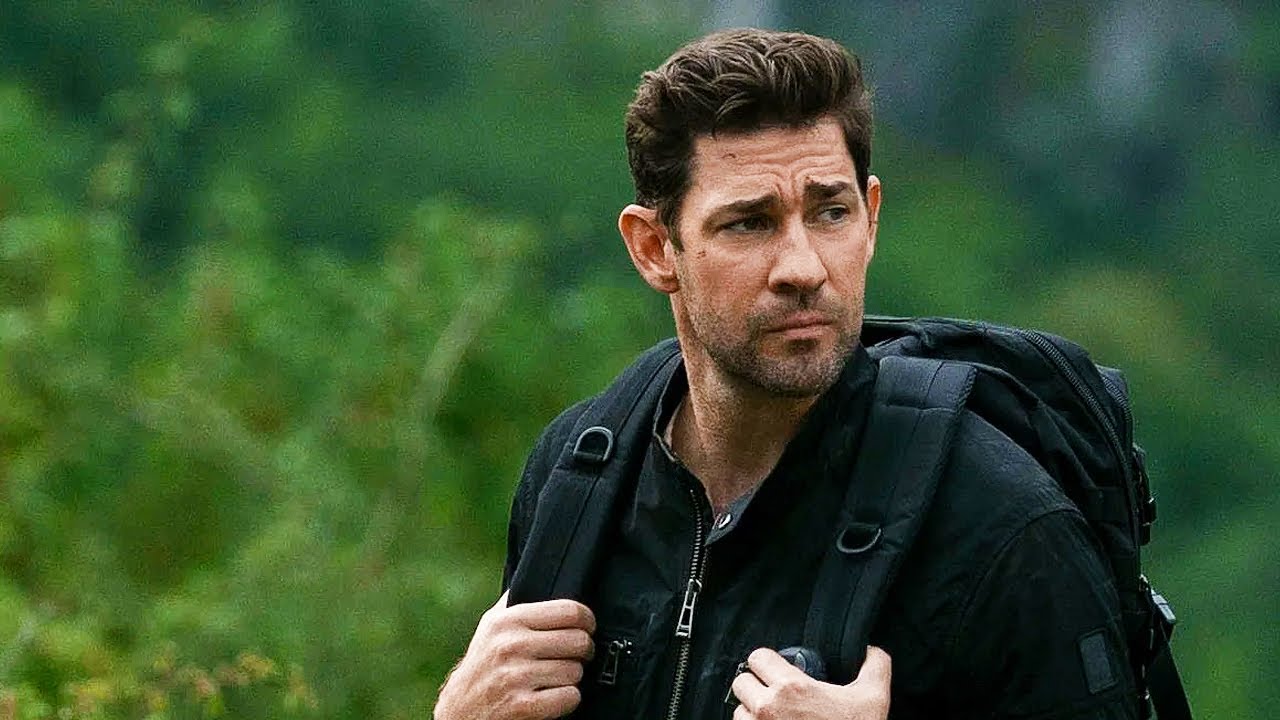 Based on the popular character from Tom Clancy's "Ryanverse," 'Jack Ryan' is a political action-thriller series about a CIA analyst and ex-marine who gets roped into a complicated field assignment to neutralize a terrorist organization that is planning to carry out a major attack. Like 'Fauda', the viewers are provided with a two-sided perspective, narrating the lives of both parties in conflict. The central characters in both series are people who had chosen relatively peaceful lives away from life-threatening projects only to be lured back in.
4. Strike Back (2010-2020)
Seven years after being stripped of his position as a British special forces soldier, John Porter (Richard Armitage) is reactivated to rescue a journalist Katie Dartmouth (Orla Brady) from the same terrorists in Iraq he had fought against earlier in 2003, leading to his forced resignation. Like 'Fauda,' 'Strike Back' gained critical acclaim for its realistic depiction of true events while following a fictional plotline.
Moreover, it's based on a 2007 novel of the same title written by a former Special Air Service soldier Chris Ryan. Similarly, the creators of 'Fauda,' Lior Raz and Avi Issacharoff, also served in the Israeli Defence Forces and drew inspiration from their own experiences.
3. Rebellion (2016-2019)
The historical fiction series 'Rebellion' revolves around the events following World War I in Dublin, creating social unrest and instability for its citizens. It depicts a group of friends with conflicting roles from different parts of the United Kingdom. The show is written and created by Colin Teevan and directed by Aku Louhimies and stars well-known actors like Charlie Murphy and Ruth Bradley. Like 'Fauda', the show is set against the backdrop of disturbance in the social balance of a region.
2. Prisoners of War (2010-2012)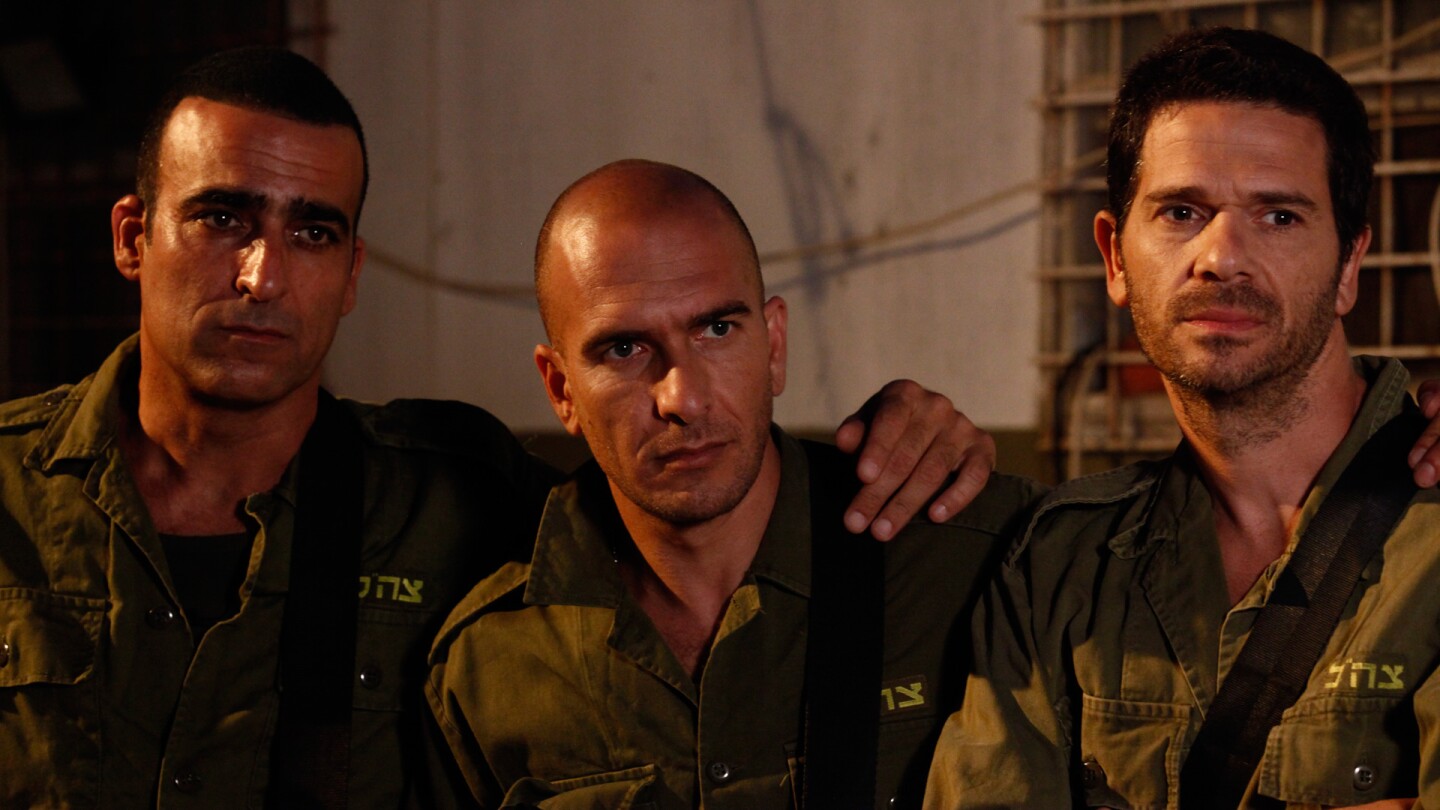 'Prisoners of War' or 'Hatufim' revolves around three Israeli soldiers, Nimrode, Uri, and Amiel who are freed after 17 years of being held prisoner of war in Lebanon. It follows their struggle to rehabilitate themselves in a world that carried on without them. They also deal with the post-traumatic stress of being tortured in captivity for all these years. Created by Gideon Raff, the show has been adapted into the popular series 'Homeland.' The fast-paced Israeli thriller series is a must-watch for those who can't have enough of 'Fauda.'
1. Tehran (2020-)
Another work of genius by Noah Stollman, the head writer of 'Fauda,' 'Tehran' is an Israeli TV series that won an International Emmy Award for Best Drama Series. It focuses on a hacker and Mossad agent, Tamar (Niv Sultan), who sneaks into Tehran with a fake identity and gets stuck in the new life. Now, she has to partake in a mission that will harm her loved ones back home. 'Tehran' and 'Fauda' share the themes of the classical political unrest in Israel enmeshed with contemporary plotlines.
Read More: Is Fauda a True Story?