With two hundred lives caught in peril, Apple TV+'s 'Hijack' follows the story of multiple hijackers taking control of a plane and threatening the people aboard. Enwarped in a terrorizing situation, corporate negotiator Sam Nelson decides to mediate the hijackers by getting into their heads. A story of risk and survival, the thriller series unravels in real-time as hostages bound by life and death try to liaise with life-threatening situations. Created by Geroge Kay and Jim Field Smith, it follows a nail-biting plot that disentangles in a menacing life-and-death situation.
Driven by compelling performances by Idris Elba, Neil Maskell, Max Beesley, and Ben Miles, it depicts the ingenuine scrutiny with which ordinary people come together to save themselves. From an ordinary negotiator to an arrogant passenger, the narrative ties the individuals together when an array of bloodied hijackers launch havoc in the air. With a ticking intensity that adds to the suspense, 'Hijack' features several captivating themes capable of keeping you on the edge. So, if you enjoyed the gripping premise of a covert rescue orchestrated by a group of odd individuals, then you'll find this list of shows equally interesting. You can watch several of these shows, like 'Hijack' on Netflix, Hulu, or Amazon Prime.
8. Flashpoint (2008-2012)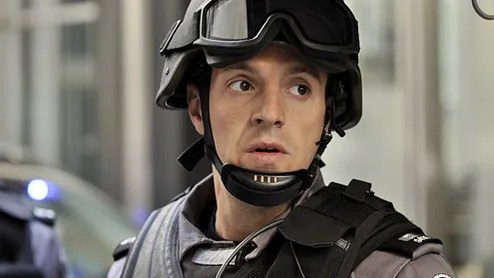 This unique series chronicles the lives of a police tactical unit within the Canadian metropolis tasked with rescuing hostages, busting gangs, and putting their lives at stake in order to retrieve innocent victims. Diving into the intricacies of hostage and negotiating, 'Flashpoint,' by creators Mark Ellis and Stephanie Morgenstern, features highly-skilled techniques that have the ability to work wonders. The show stars Enrico Colantoni, David Paetkau, Hugh Dillon, Sergio Di Zio, Michael Cram, and Mark Taylor. Just as 'Hijack' features the power of convincing, 'Flashpoint' also looks at the invaluable asset of negotiation more clearly.
7. The Day (2018)
Created by Julie Mahieu, the show stars Jeroen Perceval, Liesa Van der Aa, Cedric Tylleman, and Sofie Decleir and dives into a devastating crime from different points of view. The show revolves around a hostage crisis in a small bank branch and pivots from the eyes of the criminals to that of the victims. The series encompasses all the elements of a risky situation that contorts the lives of the people involved. Just like the 200-odd individuals caught in a situation against their will, 'The Day' also features the extent to which a hostage situation can go, making this the right series to binge next.
6. Kidnap and Ransom (2011-2012)
Like 'Hijack,' 'Kidnap and Ransom' also follows a thriller that peels away the dangers building up to a devastating event. The story revolves around hostage negotiator Dominic King who is battling his demons and trying to negotiate the freedom of innocent victims. The cast features Trevor Eve, Helen Baxendale, Natasha Little, Scott Sparrow, and Amara Karan. Much like 'Hijack,' the Patrick Harbinson creation also follows a story of a negotiator who must save the unwitting victims warped in a devastating situation.
5. Standoff (2006-2007)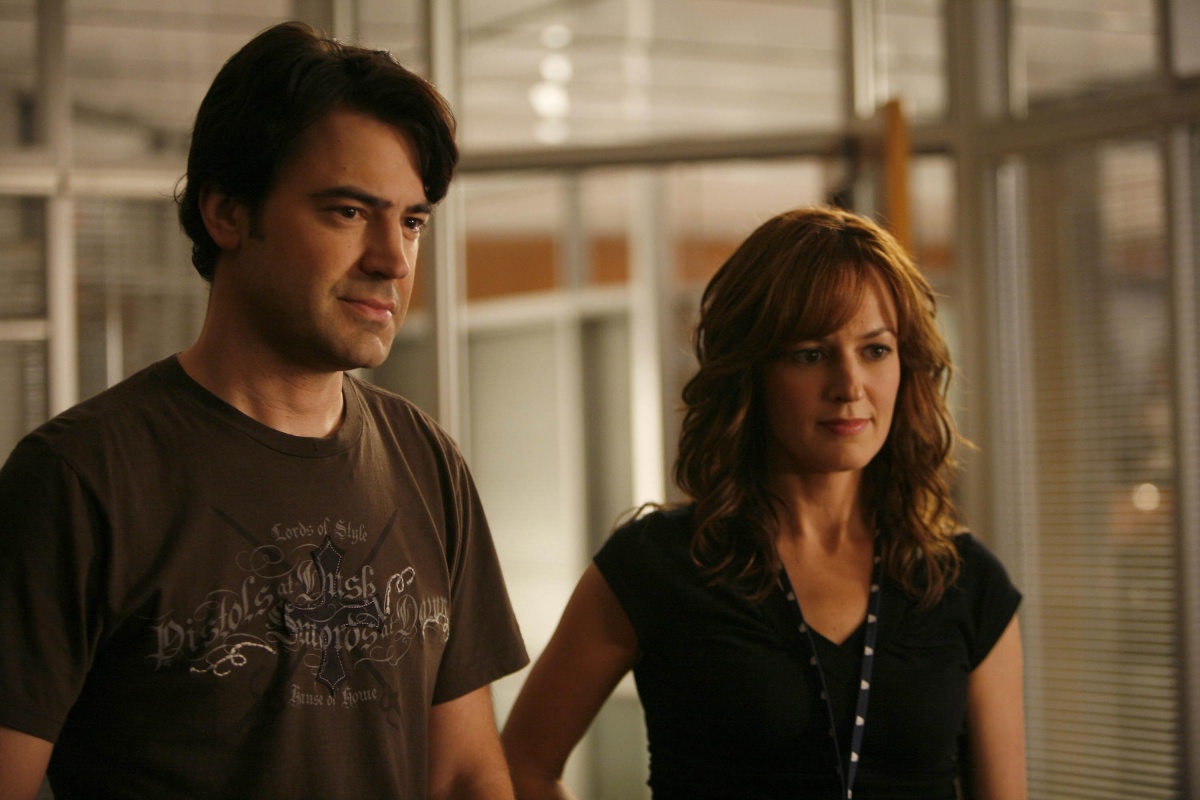 Wrought with his own demons and dealing in high-risk situations, 'Standoff' follows the story of hostage negotiator Matt who tries to prevent a number of hostile situations from escalating whilst also dealing with his personal issues. Created by Craig Silverstein, 'Standoff' features a procedural drama that involves a number of thrilling situations. So, if you enjoyed the incredible confrontation between a negotiator and hijackers in the Apple TV+ series, then you'll find 'Standoff' equally intense and riveting.
4. Ransom (2017-2019)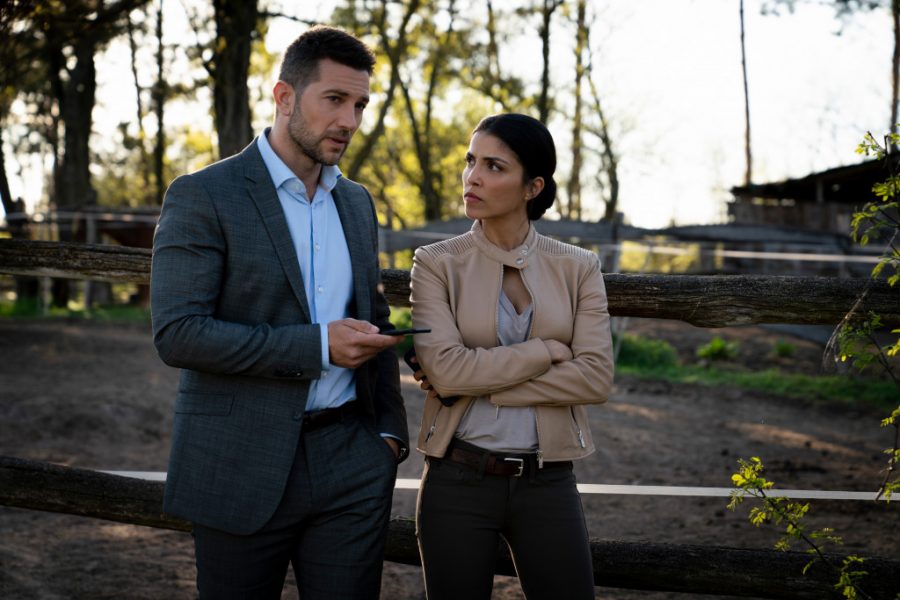 This gripping series revolves around Eric Beaumont, a man who lends his expertise to negotiate a number of high-stakes situations and retrieve victims caught in some of the most dangerous crimes in the world. Inspired by a real-life story, 'Ransom' dives into vicious situations fraught with danger that have the capability of unleashing terror everywhere. Created by Frank Spotnitz and David Vainola, the show features Luke Roberts, Brandon Jay McLaren, Nazneen Contractor, and Sarah Greene. So, if you enjoyed the intensity of 'Hijack,' then you'll find this high-stakes drama equally inquisitive.
3. Hostages (2013)
Like the stoic negotiator who used his wits to devise a safety net, 'Hostages' also features the story of a technocrat who is propelled to undertake an unexpected role. Based on the Israeli series of the same name, the show follows the story of Ellen Sanders, an esteemed thoracic surgeon who is tasked to perform surgery on the President of the US. However, when her family is taken hostage in the middle of the night, Ellen is compelled to make difficult decisions. Like the time-ticking intensity of 'Hijack,' 'Hostages' also features a fight to protect and save. With Toni Collette as the titular lead, 'Hostages' features negotiating in a high-stakes situation, making this series equally interesting.
2. 24 (2001-2010)
The show revolves around a counter-terrorism agent named Jack Bauer, who is pitted against a clock and must deal with intensive situations that make the difference between life and death. As the agent races against the clock to take control of terrorist plots and save his nation from devastating disasters capable of undoing it all, he finds that the delicate balance of safety may not be as easy to restore. Much like 'Hijack,' the story also hinges on a complex plan orchestrated by a technocrat in an effort to save his nation from a myriad of disasters. So, if you enjoyed the thriller unfolding a thousand feet above sea level, then you'll find this action-driven thriller equally gripping.
1. Departure (2019-2022)
Another high-octane conspiracy that unfolds with an aerial mystery in the backdrop, 'Departure' follows the thrilling mystery of a passenger plane that vanishes over the Atlantic Ocean. To uncover the secrets that limn within the conspiracy, investigator Kendra Malley must find out what happened to the plane and whether or not any survivors have remained. As the case winds down, the expert finds that a missing piece of the puzzle can make all the difference. With Archie Panjabi, Christopher Plummer, and Kris Holden-Ried, 'Departure' also showcases the delicate balance of a crime thriller that unfolds with twists and turns at every corner, making creator Vince Shiao's opus the right show to watch next.
Read More: Is Hijack Based on a True Story? Is Flight KA29 a Real Airplane?