'Welcome To Flatch' is the adaption of the British mockumentary sitcom titled 'This Country.' The series is a hilarious look into the lives of cousins Shrub Mallet (Sam Straley) and Kelly (Chelsea Holmes), along with several eccentric members of the community, as they go about their days. It effortlessly pulls you into the small-town vibe and makes you invested in the silly shenanigans of the characters, especially the lead pair, who are followed by a documentary crew as they navigate their personal issues while striving to pursue their ambitions.
The Jenny Bicks creation is a mockumentary, meaning it is filmed in a manner that resembles a documentary, but it's a mockery of the genre. Thus, one can't help but laugh as the crazy randomness unfolds on the screen, filled with offbeat humor. If you were engulfed in the world of 'Welcome To Flatch' and loved the mockumentary genre, we have a list of similar shows to tickle your funny bone. You can watch most of these shows, similar to 'Welcome To Flatch' on Netflix, Hulu, or Amazon Prime.
8. This Country (2017-2020)
'This Country' is the British show that inspired 'Welcome To Flatch.' It is created and co-written by Charlie Cooper and Daisy May Cooper, the two real-life siblings who also star in the show. However, in the show, they play each other's cousins as they deal with their day-to-day life, doing random things and interacting with outlandish side characters. As good as the American adaptation is, the original show has a rawness because the characters are real siblings, and the show was shot in Costwolds, a village they actually grew up in.
7. Between Two Ferns With Zach Galifianakis (2008-)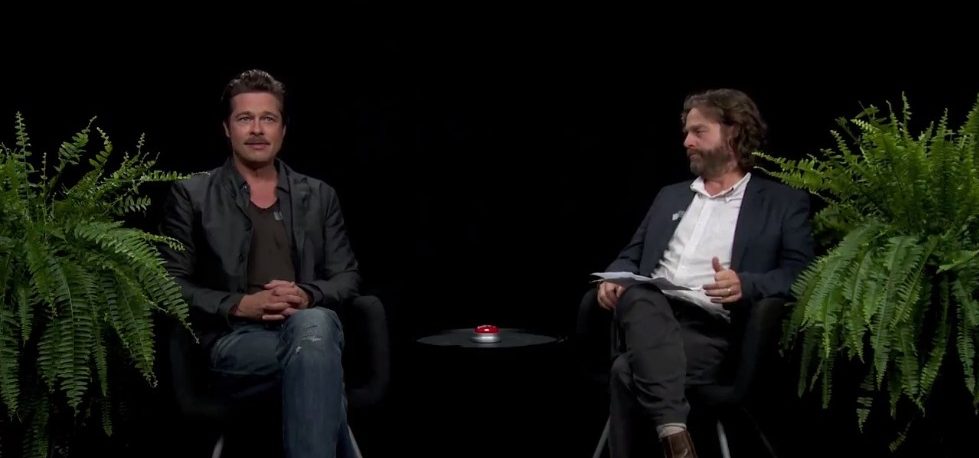 'Between Two Ferns With Zach Galifianakis' is not exactly a TV series but a celebrity interview show. However, these aren't your typical interviews because Zach is mean, awkward, and mannerless in all the episodes and the celebs are in on it. They play along with the script, taking the jabs without letting their ego get in the way, and both parties go to absolute lengths to belittle each other (again, it's all a joke and consensual). Similar to 'Welcome To Flatch,' the creators Scott Auckerman, B. J. Porter, and Zach, as well as director Ruben Fleischer part ways from conventional humor and redefine what it means to be funny.
6. American Vandal (2017-2018)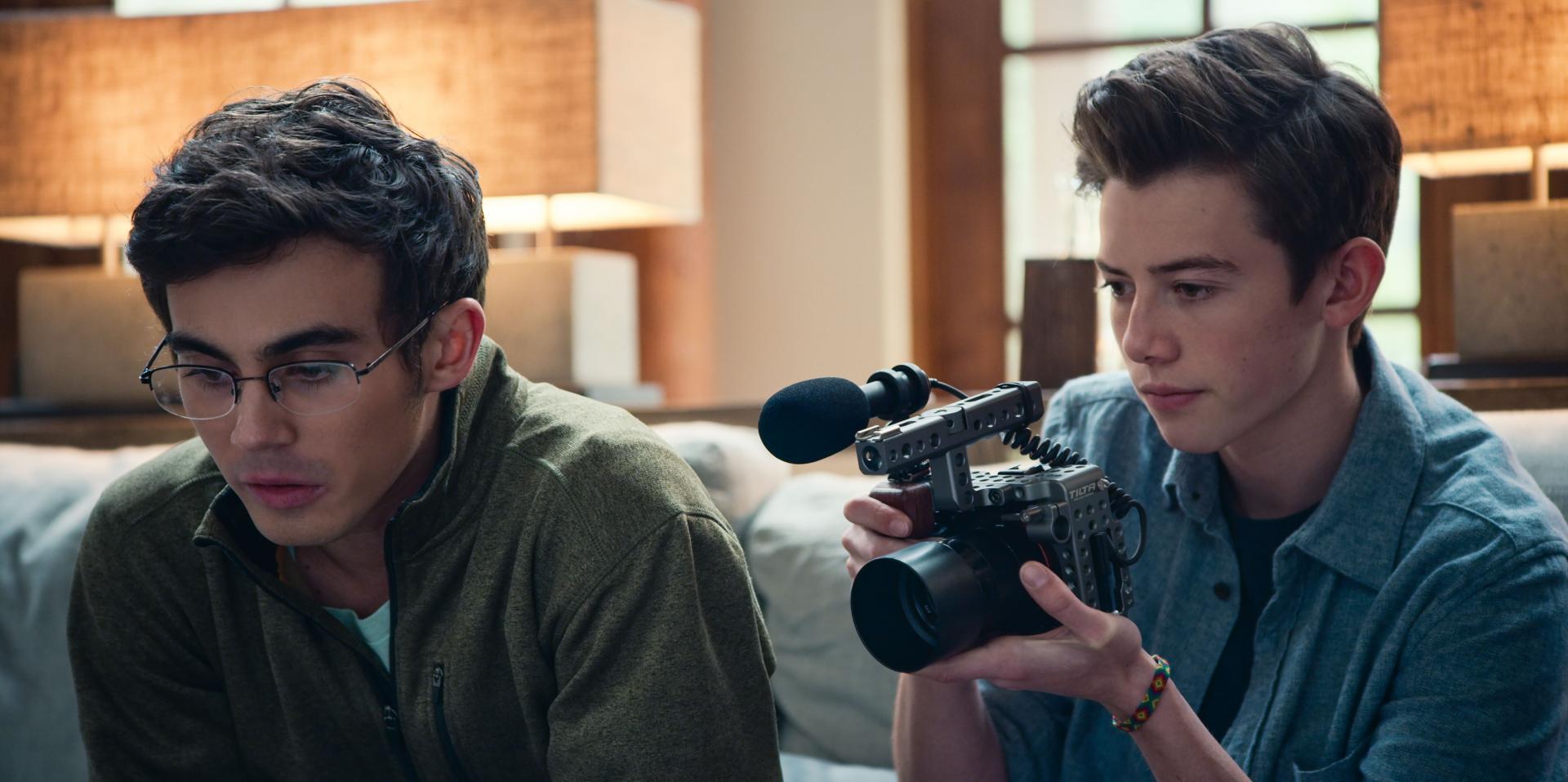 The brainchild of Dan Perrault and Tony Yacenda, 'American Vandal' is a mockumentary that parodies true crime documentaries. In the series, Peter Maldonado (Tyler Alvarez) and his friend Sam Ecklund (Griffin Gluck) cover harmless high school pranks with all seriousness and nail the satirical comedy genre. Season 1 entails the mystery of the phallic drawings on the faculty cars, while the second installment is about finding who put maltitol, which has a laxative effect, in the lemonade of a private Catholic high school.
Upon its release, the show received massive critical acclamation and a great response from the audience. With brilliant writing and performances, 'American Vandal' does embody the spirit of a brilliant mockumentary, like 'Welcome to Flatch' does, but with a completely different theme.
5. What Do We Do In The Shadows (2019-)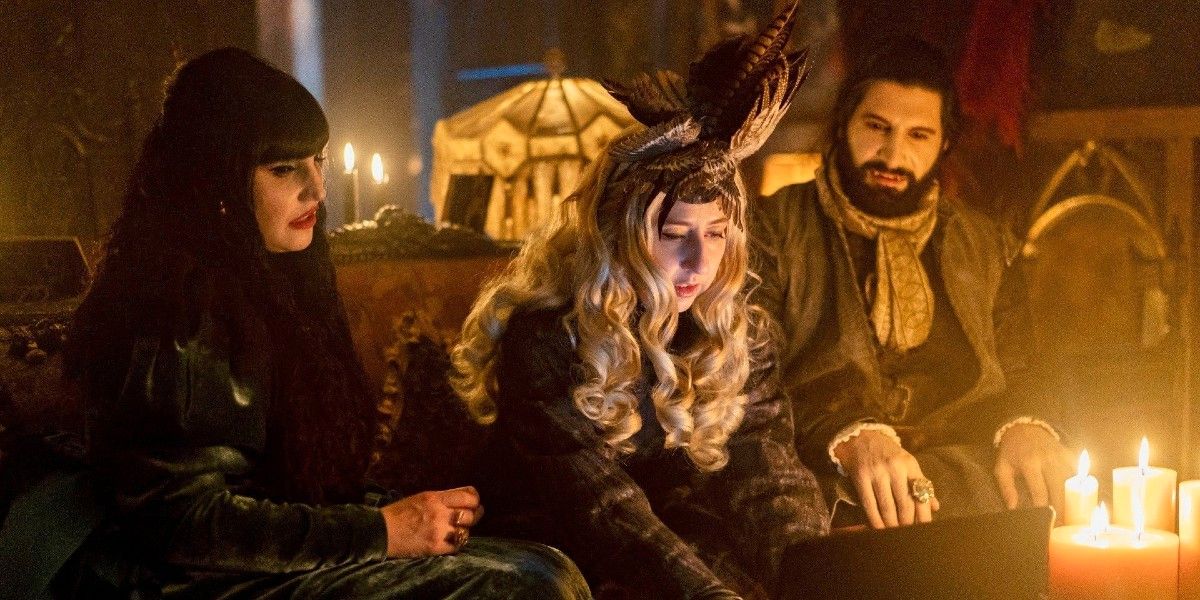 'What Do We Do In The Shadows' is a show that centers on the daily lives of four roommates, who are also vampires! This comedy horror mockumentary, created by Jemaine Clement, is an absolute mind-boggler with vampires trying to cement themselves in the modern world and interacting with humans as well as other mythical creatures like werewolves.
The creator put together this masterful comedic piece after his and Taika Waititi's New Zealand mockumentary film of the same name garnered immense success in 2014. The dark humor and crisp writing just keep getting sharper with every episode. Like most mockumentaries, 'Welcome To Flatch' and 'What Do We Do In The Shadows' create a unique sense of humor pertaining to their circumstances.
4. Trailer Park Boys (2001-2008; 2014-2018)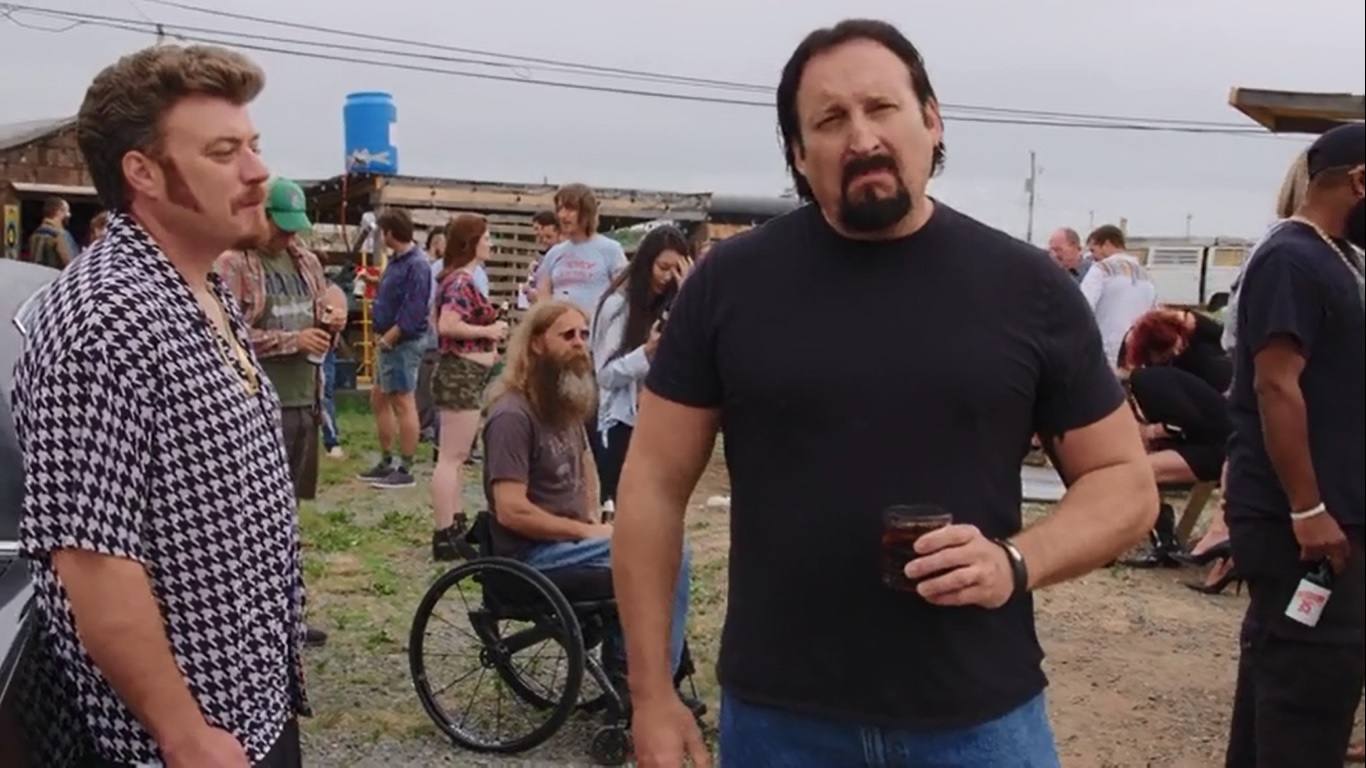 'Trailer Park Boys' is a mockumentary sitcom that is loved by many for its counter-intuitive style of filming with a potato camera but still making the most genius comedic sequences. The show revolves around the misadventures of the residents who live in trailer parks and commit petty crimes in every episode to get rich and high. The creator, Mike Clattenburg, ensures you enjoy every bit of the idiosyncratic behavior of the characters. Like 'Welcome To Flatch,' the show is about the gimmicks of bizarre yet endearing characters and is a prime example of finding comedy in tragedy.
3. Letterkenny (2016-)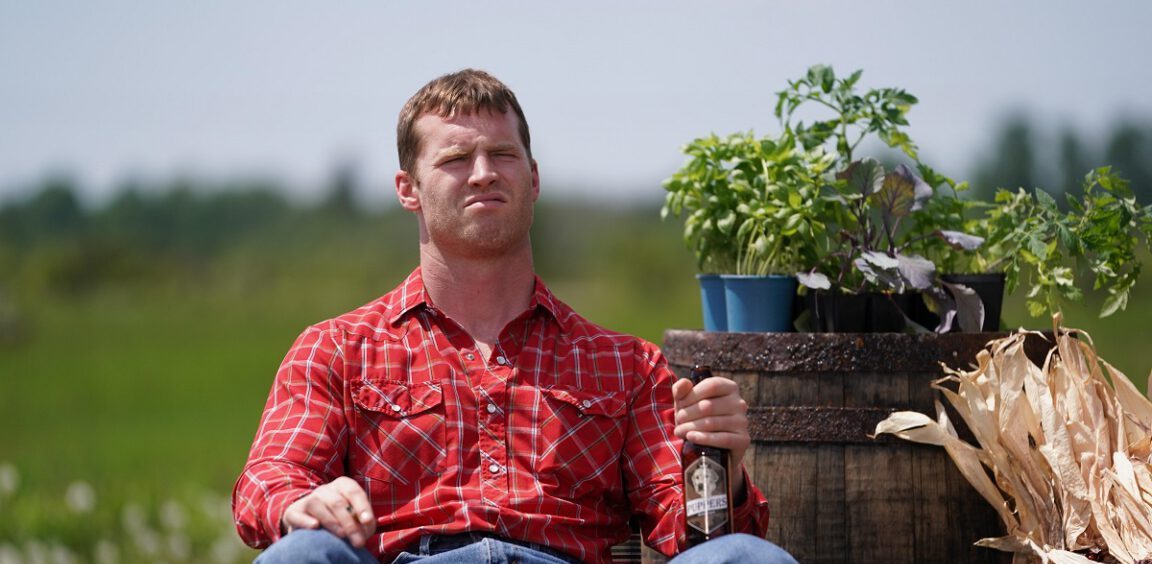 'Letterkenny' is perhaps the closest to 'Welcome To Fatch' because it is also based on two siblings living in a rural town and trying to get by. The creator Jared Keeso also plays one of the main leads Wayne, who runs a farm with his sister Katy (Michelle Mylett). Each episode is about some problems the townfolks face and how they cope. The jokes are fast-paced, witty, and intelligently crafted. Every character in the series has the ability to form puns, clever one-liners, banters, and sophisticated views. This approach breaks free from the stereotypical notion of people in rural areas being less competent.
2. It's Always Sunny In Philadelphia (2005-)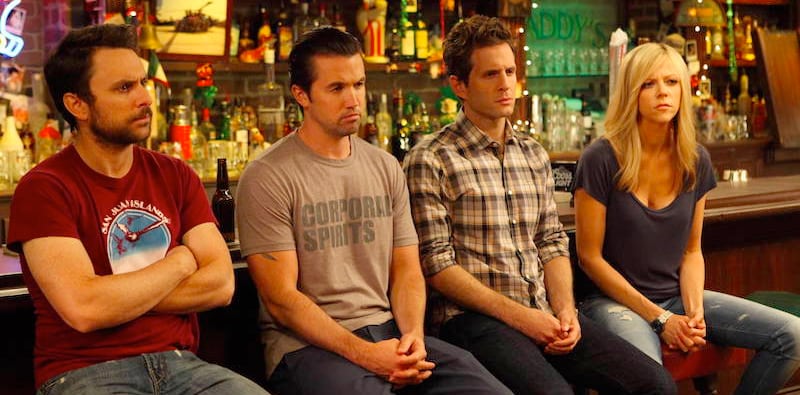 'It's Always Sunny In Philadelphia' revolves around a group of egotistical misfits who run a failing Irish bar. Referring to themselves as part of "The Gang," a janitor named Charlie Kelly (Charlie Day); a bartender who goes by Dennis Reynolds (Glenn Howerton); bouncer Mac (Rob McElhenney); and Dennis' twin Dee Reynolds (Kaitlin Olson) plot mindless schemes for rewards.
The behavior of the crew members is highly narcissistic and selfish, with no regard for their surroundings, which often lands them in terrible situations. Rob McElhenney, the creator, has a knack for dark comedy and easily pulls it off. The show explores a risky genre of comedy that might not have worked but somehow makes it seem effortless like they did in 'Welcome To Flatch.'
1. The Office (2005-2013)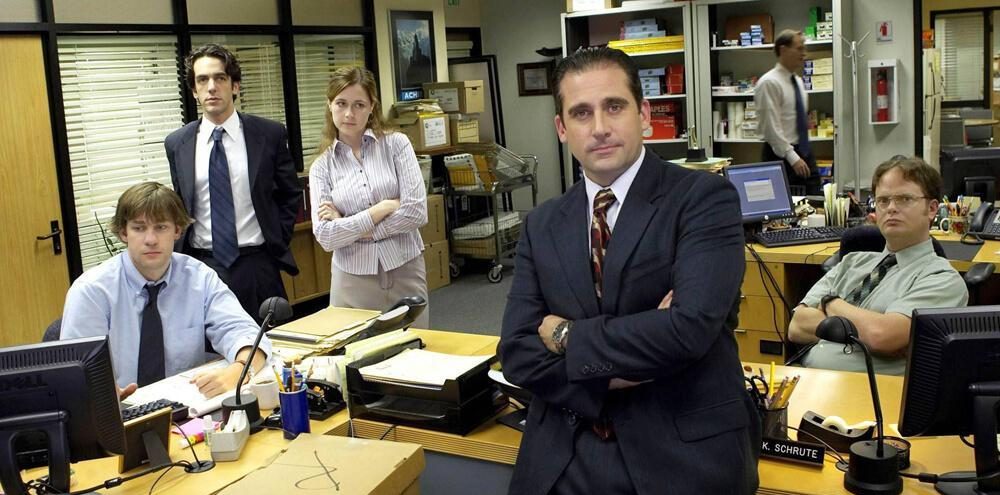 'The Office' is one of the most beloved and well-known mockumentaries. The US version is based on the eponymous British sitcom by Ricky Gervais and Stephen Merchant. Developed for the American audience by Greg Daniels, the show has soared to exceptional heights in viewership and amassed a cult-like following. Set inside a mediocre paper company called Dunder Mifflin, it's a workplace comedy featuring eccentric characters.
At the center, we have the boss, Michael Scott (Steve Carell), who isn't very bright but tries to constantly be savvy and funny, giving us the peak of cringe comedy. Dwight Shrute (Rainn Wilson) is a salesman who takes his job seriously but keeps getting pranked by Jim Halper (John Krasinski), who plays the "funny guy in the office" trope. Every character has their quirks, and they come together to form this iconic and hilariously sharp comedy show. 'Welcome To Flatch' is also an adaption of a British mockumentary, with the potential to be as widely renowned as 'The Office.'
Read More: Is Welcome To Flatch Based On A True Story?