Netflix's 'A Beautiful Life' is a Danish musical drama movie directed by Mehdi Avaz. It tells the story of Elliott, a young fisherman from a small town in Denmark with a talent for singing and songwriting whose life changes after a high-profile music manager discovers him. However, Elliott must quickly grapple with the perils of his new life and learn to walk a tightrope between his emotions and professional obligations. Elliott's story co-includes that of another famous singer, Vince Taylor, who dies untimely. As a result, viewers must be curious to learn if Vince Taylor in 'A Beautiful Life' is based on a real singer, and here is everything you need to know in that regard! SPOILERS AHEAD!
Is Vince Taylor Based on a Real Singer?
Vince Taylor is a minor character in 'A Beautiful Life' who is referenced several times in the film. He is the husband of Suzanne Taylor and the father of Lilly Taylor. Vince was a famous musician until his death who had amassed a massive legion of fans. However, his personal life struggled as a result of his stardom. Vince Taylor does not physically appear in the movie and is only seen in photographs at Suzanne's house. Vince is described as one of the most popular artists Denmark has ever seen. He spent twenty-two years as the number-one artist on music charts delivering sixteen platinum records.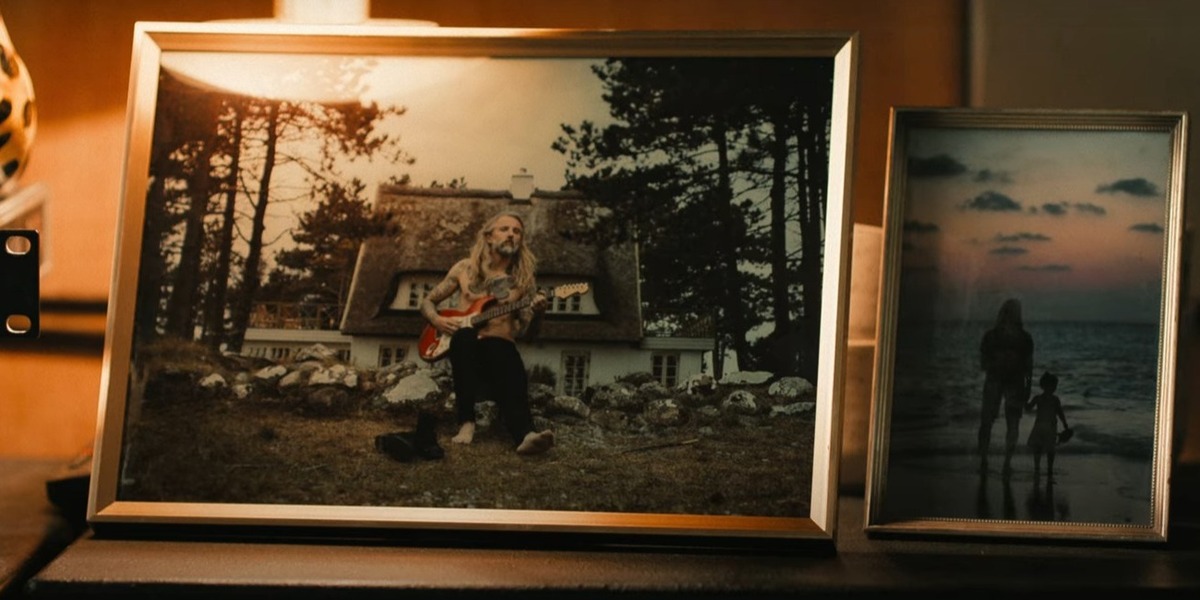 Vince is not based on a real singer and appears fictional since real events did not inspire the story. However, given the level of success Vince is said to have achieved in the movie, it is hard to find a real-world counterpart of the pop singer. One possible inspiration for the character could be Kim Larsen, who is considered one of the most successful Danish musicians of all time, with over 5 million albums sold. Moreover, like Vince, Laresen also mainly dabbled in the rock and pop genres. On the other hand, the sudden death of Vince is reminiscent of successful music artists such as Jim Morrison and Jimi Hendrix, who were gone too soon. Nonetheless, Vince is primarily a fictional character crafted to fit the movie's narrative and represents the hardships musicians face in balancing their personal life with their stardom.
How Did Vince Taylor Die?
In the movie, Vince has been dead for a while and does not appear in the story. However, his death plays a large role in the story as it directly affects the other characters' storylines, such as Elliott, Suzanne, and Lilly. Vince's death is the primary reason for the conflict between Suzanne and Lilly. The mother and daughter pair aren't on good terms, and it is implied that Vince's death has something to do with it. Eventually, it is revealed that Vince tries to be a good father and husband, but his musical career gets in the way of it. However, Lilly still loved her father while his relationship with Suzanne suffered.
During the conversation with Elliott, Lilly reveals that Vince died by suicide, jumping off from the balcony of his hotel room after a concert. Later, viewers learn that Lilly blames Suzanne for her father's death as she was the last person he called multiple times on the night he died. However, it is later revealed that Lilly was the one calling Suzanne as she had gone to see her father and found him dead. Ultimately, the reason for Vince's suicide is not explicitly stated but implied that a star's lifestyle was taking a toll on him. His deteriorating relationship with Suzanne and distance from his family might have contributed to feelings of loneliness and alienation that led to Vince's death by suicide. Thus, Vince's tragic story highlights the harsh nature of the music industry and the correlation between pain and music. However, Vince's legacy lives on through his successor Elliott, his daughter, Lillly, and the couple's to-be-born child.
Read More: Is Netflix's A Beautiful Life Based on a True Story?