Drawn into a competition that tests the bonds of friendship and capacity to ally, Netflix's 'Surviving Paradise' features Alex Dourassof on a journey full of highs and lows. The survival series chronicles the skill and tact twelve individuals use as they seek to win the top spot and walk away with a whopping prize of $200,000. With alliances at the epicenter of the game, the contestants find themselves going to extreme lengths to gain the trust of others. Alex is one of the individuals whose ability to forge bonds works in his favor. Naturally, fans have been curious to know more about his latest whereabouts. So, if you're wondering the same, look no further because we've got all the answers right here!
Alex Dourassof's Surviving Paradise Journey
Hoping to spend a memorable summer partying, Alex made his way to a secluded tropical sanctuary with a luxurious villa at its heart. Encompassed by wilderness on either end, the reality star hoped to enjoy his time surrounded by nature. However, it was quickly revealed to the contestants that their aspirations to spend time in the lofty opulence of the villa could only be met under special conditions. As the members retreated to the simplicity of the wilderness, they quickly realized that creating indestructible bonds would be significant for survival. From the get-go, Alex managed to solidify a friendship with Linda Okoli and Lellies Santiago. The trio agreed to vote for Lelllies and get her into the villa, who would, in turn, bring her allies aboard, too.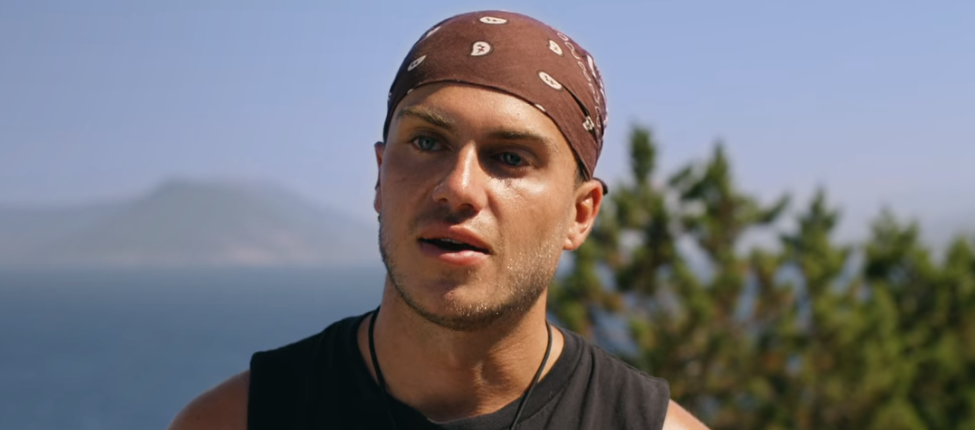 As they had initially planned, their alliance proved to be the strongest, and Alex became one of the first four to enjoy the grandeur as an insider. However, as the pieces unraveled, he quickly noticed that an alliance with Lellies may not be as productive as he may have anticipated. After Lellies decided to send Linda, her closest friend, back to the camp, Alex decided to pursue other options. Naturally, to secure his position as a contender, Alex decided to side with Tabitha. However, Tabitha also started losing the trust of the cast members. At this juncture, he quickly realized that the alliances on either side were crumbling. Thus, it became apparent to Alex that he needed to build trust wherever he went.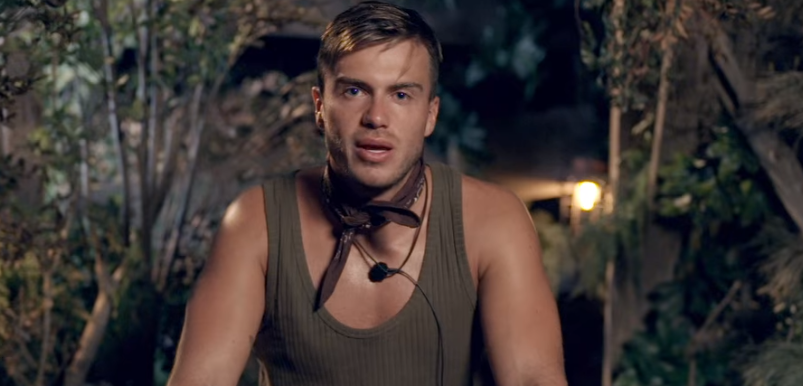 Finally, when he returned to the villa after spending time in the camp with Tabitha, he used the arsenal of information he had to gain the trust of Justin, Aaron, and Copan, who still entrusted them. He revealed that Tabitha had blatantly announced that they would have no qualms with eliminating Justin, a member of their original alliance. However, this information didn't work in Alex's favor as the group ultimately voted him out from the villa. Once he made his way back to the camp, he continued to keep his promises to Linda. In the last elimination, however, Eva had to boot either Alex or Linda. Given Linda's constant act of selflessness, Eva decided to oust Alex.
Where is Alex Dourassof Now?
Having demonstrated the power of friendships and close bonds in the series, Alex managed to become a formidable competitor. Since appearing on the show, he has returned to climbing the ladder of success and exponentiate his growth as a model and a media personality. With over a decade of corporate experience, he has continued to scale his abilities and widen his skillset. He earned a preliminary degree in Business Administration and Management from Florida International University – College of Business. Not too later, he also earned a Bachelor of Science in Entertainment Business from Full Sail University.
Over the years, the television personality has held several roles and gained an intersectional understanding of business and commerce. In the past, he has gained experience as a Sales Associate and even a Transcriptionist. Finally, in 2018, he decided to switch industries and gain expertise in marketing and social media. He held a year-long stint with Thanxngo in Miami as a Marketing Coordinator.
He has also dabbled in Real Estate and worked as an Agent for CANVAS Real Estate in Florida up until 2022. However, he soon realized the extent of his talent and didn't limit himself. He has since appeared in the 'How U Feelin' music video and worked with people like Sami Edelson, Cycle Beatz, and Red. He has even worked on a project with Corinne Olympios, 'The Bachelor' alum and sister of his cast mate Taylor Olympios.
Originally from France, he has since made Miami his home. Having worked with companies like Barnes and Noble and Advantone in the past, Alex has come to learn a myriad of real-world skills. He has since applied his learnings to his entertainment career. With an ever-evolving following on social media, it stands to reason that several milestones still await Alex Dourassof in the future!
Read More: Sarah Kate Reynolds: Surviving Paradise Contestant is Now an Entrepreneur