While there's no denying Netflix's 'Selling Sunset' is the epitome of reality television with the drama it incorporates at every step, we honestly never expected Amanza Smith to get caught up in it. However, with season 7 breaking every bound by being bigger, cattier, and louder than ever, we get a lot more than just that thanks to her sheer need to hopefully play peacemaker among everybody. Yet, for now, if you simply wish to learn more about her connection with the one individual nobody initially saw coming — relative newcomer Chelsea Lazkani — we've got all the key details for you.
Amanza and Chelsea's Selling Sunset Journey
From the moment Chelsea became a part of The Oppenheim Group back in season 5, she has been at the center of some interpersonal drama to have transpired between the agents at this brokerage. That's because apart from being caring, kind, passionate, and resolved in her career, she's also extremely fierce and strongminded regarding her beliefs, making her a force not to be reckoned with. It thus comes as no surprise she first got along with almost all her colleagues despite having come into the picture with the infamous Christine Quinn, only for things to soon start crumbling apart.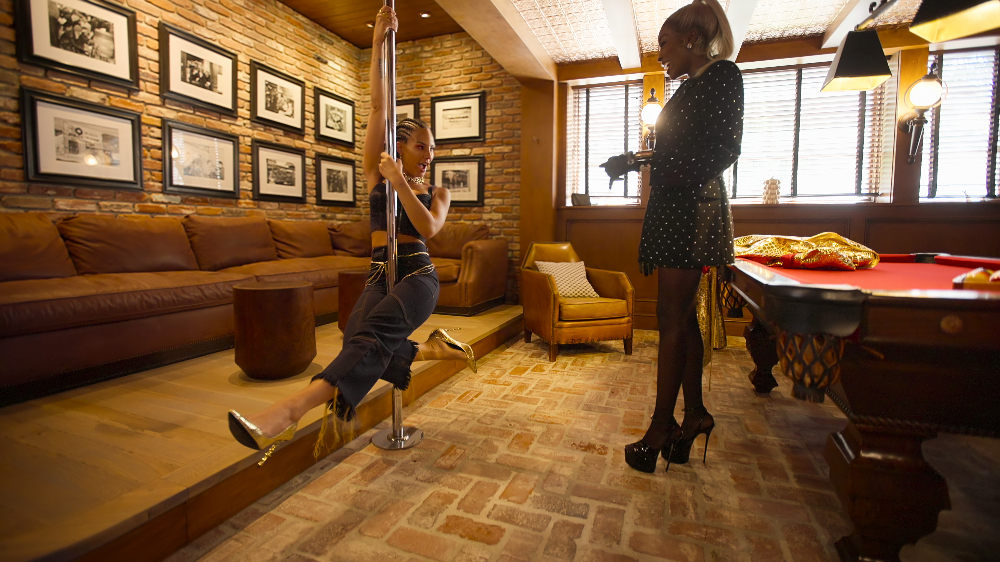 Nevertheless, the truth is Chelsea didn't once have an issue with Amanza; instead, they got along like two peas in a pod and often even confided in one another concerning their real, personal lives. But alas, everything came crashing down in season 7 when the latter grew determined to be a mediator amongst her fellow cast members, the people she called family, including Chelsea and Bre Tiesi. These two realtors, in particular, have never really been on great terms owing to the former's open, public comments regarding the latter's unconventional familial situation with baby daddy Nick Cannon.
Therefore, as Amanza made it clear she wanted them to come together until they were at least positively civil, Chelsea admitted she should apologize even if she wasn't alone in saying those things. Though little did the British agent know her friend would end up expressing this to Bre before she ever got a chance to do so, albeit with good intentions, leading the latter to deem her sorry forced. This understandably annoyed the married mother of two to no extent, which subsequently resulted in her calling the interior designer/agent a pot stirrer while bashing her belief of them being a family.
Regardless, a few days later, Chelsea reached out to Amanza upon learning her story — she'd shared a few details of her abusive childhood/family on Instagram, so her friend made an effort to ensure she was okay. Not only that, but she also invited her out to lunch, where she politely and genuinely asked more about her past as well as mental health to understand her better, making their bond stronger than ever. That's when Chelsea conceded, "Me and Amanza, we argue like sisters, and we make up like sisters too. If you are going to be a great friend, you've got to start with transparency and honesty. So, it means the world to me that Amanza shared this with me."
Are Amanza and Chelsea Still Friends?
Yes! From what we can tell through both their social media platforms at the moment, Amanza and Chelsea have managed to maintain their deep friendship by simply being there for one another. Of course, they are not each other's priority considering they're working mothers, with the former actually being a single mom of two teens, yet they show their unwavering support in any way they can. Whether it be private texts/calls, public Instagram posts/comments, or managing each other's workloads in times of emergencies, they've done it all without any hesitation. So, we wish them all the best in their future endeavors and can't wait to see how they navigate those next chapters of their lives together.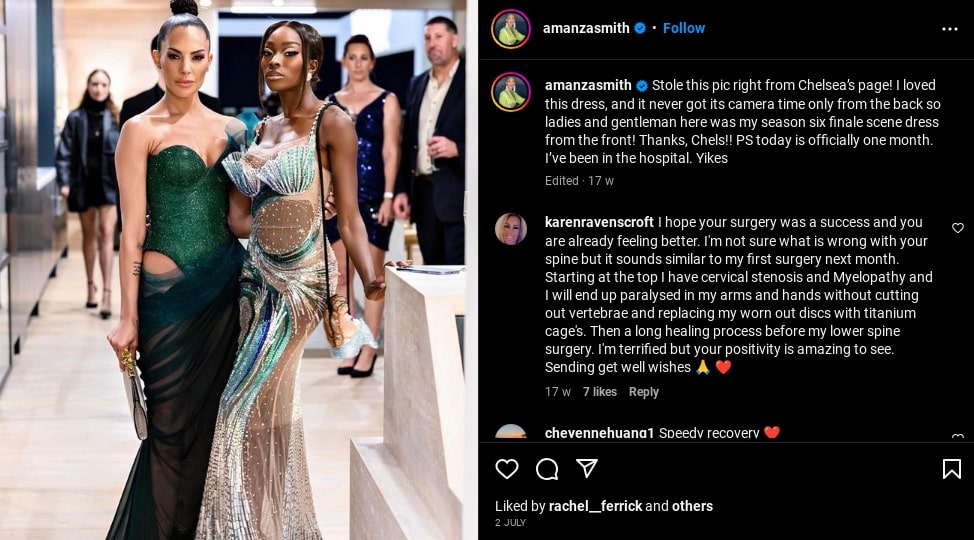 Read More: Are Amanza Smith and Chrishell Stause Still Friends?