Among the many friendships that have been seen in Netflix's 'Selling Sunset,' the one between Amanza Smith and Chrishell Stause is undoubtedly an interesting one. The two realtors have gained much fame over the years for their part in the show. However, the events showcased in the recently released seventh season of the show have made fans wonder whether or not the two are still friends. After all, the dispute between them seemed quite significant, leaving the continuity of their bond quite uncertain.
Amanza and Chrishell's Selling Sunset Journey
For the most part of 'Selling Sunset,' Amanza Smith and Chrishell Stause have been on quite good terms. In fact, at the start of season 7, Amanza went so far as to defend Chrishell's friendship with Emma Hernan from her own friend, Nicole Young, when the latter called Emma a "social climber." However, things took a stark turn when the realtors from Los Angeles, California, went on an office trip to Cabo San Lucas, Mexico, to celebrate the opening of a new branch of The Oppenheim Group.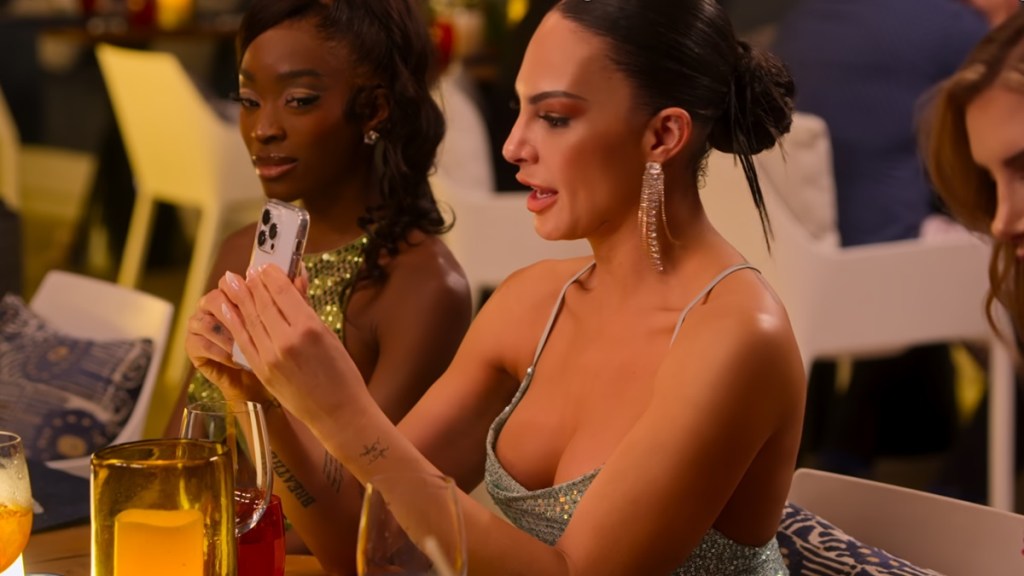 Already on bad terms with Nicole and not having the best connection with Jason Oppenheim's then-girlfriend, Marie-Lou Nuerk, Chrishell decided to not even stay in the same place as the others, though Emma did stay with her. A few days into the trip, Mary Fitzgerald and Romain Bonnet joined the group, having recently gone through a tragic miscarriage. On the day that the couple arrived, everyone attended a dinner, and the absence of Chrishell and Emma was extremely noticeable.
More than anyone, it was Amanza who took offense to the absence of the two ladies, likely due to her close friendship with Mary. In fact, Amanza felt like Chrishell and Emma's absence was, in some ways, not a good representation of their support for Mary. Encouraged by almost everyone present, she decided to send a video message to Chrishell, asking why the two were not there. The next day, it was revealed that Chrishell was far from happy about the message she had received and told Amanza the same. Additionally, Chrishell told Amanza that the latter would no longer be working to design for Georgia Flips, AKA G Flip. Earlier in the season, Chrishell and her partner, G Flip, had indeed given Amaza the job of decorating the artist's creative space.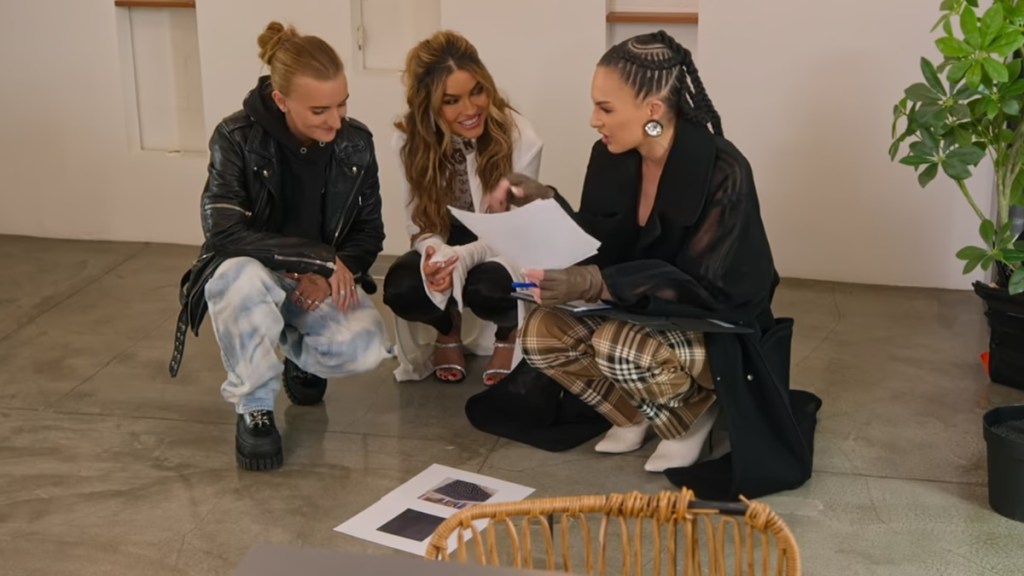 Amanza did not like how Chrishell took away the contract as some sort of "power move," though Chrishell did state that Amanza would still be compensated. After returning from Cabo, Chrishell talked to Mary about how her absence had more to do with the fact that her mental health was being seriously impacted by others present at the dinner, which prompted her not to come. She also revealed how she did not wish to mix her personal and professional business and thought it would be unfair to her partner to drag them into such a complicated situation.
Are Amanza and Chrishell Still Friends?
Ultimately, it seemed like Amanza Smith and Chrishell Stause were indeed willing to bury the hatchet. The two did have a one-on-one conversation in which they listened to each other while also explaining their own perspectives. The conversation between them took place during the opening party for the company's new office. Amanza did point out that she had said what she wanted to over texts that Chrishell had not responded to. However, the latter admitted that it was simply not her preferred way of communication. Both Amanza and Chrishell admitted that they did not hate each other and felt like both of them had simply not been very good friends with each other, though they resolved to do better.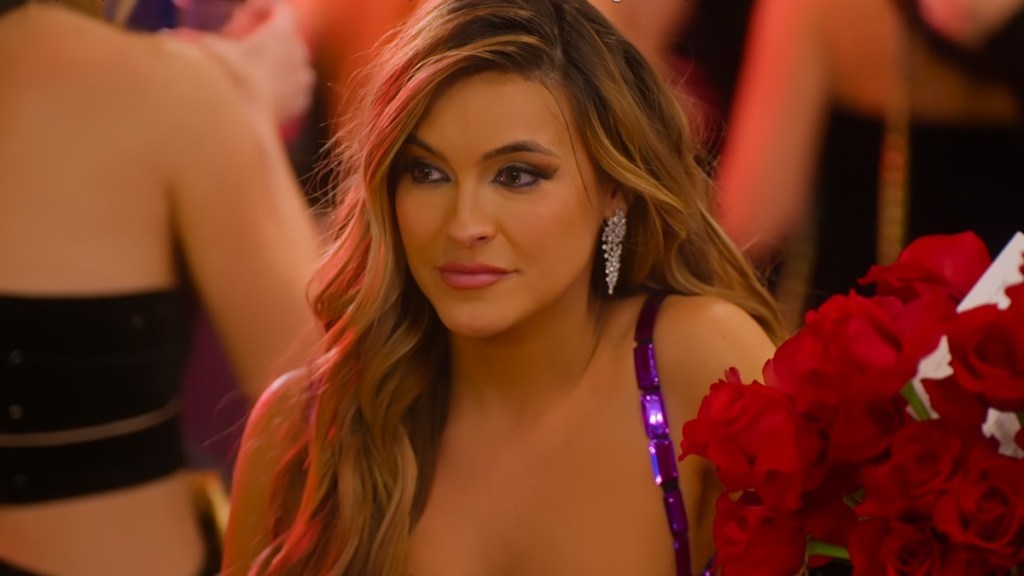 Interestingly, well past when this particular conversation took place, the public noticed that Amanza had blocked Chrishell on Instagram. Amanza herself told the public that she would explain the reasons behind the same in due time. Upon learning about this development, Chrishell explained in a SiriusXM interview that, more than anything, she wanted to keep her partner, G Flip, away from drama, which is why she apparently did not Amanza to be involved in the project after the two started feuding.
"I didn't want to continue with the drama going. We weren't speaking, so I didn't want G involved in that. So, she's upset that that design thing didn't go on the show, but we were filming for nine months, you could have done it…you didn't have to have me and my partner involved," Chrishell explained. She also expressed surprise that she was blocked since she had assumed that the two had moved past the fight. "I thought we squashed it. Actually, we both apologized. You know, I paid her for everything that was…so I don't want to fight with her whatsoever," the realtor shared.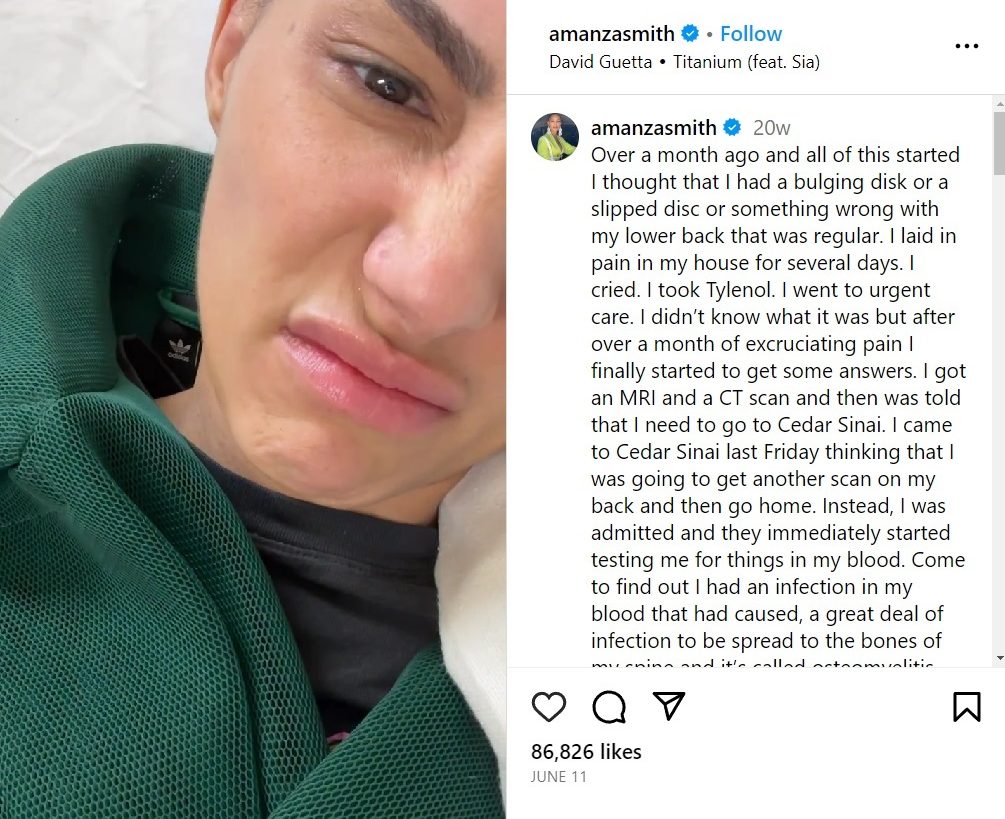 However, it also seems like Amanza and Chrishell have made significant progress since then. In June 2023, the former shared with the world about her vertebral osteomyelitis diagnosis. Apparently, the development allowed the former friends to reform their bond. "Before I went into the hospital, I had a falling out with my dear friend Chrishell," Amanza shared in the Whine Down with Jana Kramer that aired on September 18, 2023. "I've never had a falling out like this with anybody. We had a misunderstanding."
"I love Chrishell. She had been a really dear friend. When I was in the hospital, she reached out to me, and it made me so emotional. In my head, I was like, 'What the f— are we even arguing about?' And we've talked since, and we're good," Amanza further added, indicating that she and Chrishell have since become closer. And for those wondering, yes, the two do follow each on Instagram now!