The unencumbered display of skill and dexterity takes center stage in 'America's Got Talent.' The competition features participants showcasing an array of talent to a group of judges. From singers and dancers to magicians and comics, contestants can showcase their mastery of any unique skill. The celebrity judges selectively push the right act to the next stage. Released in 2006, season 1 of the reality television show enthraled many. Naturally, fans have been curious to know where are the contestants these days. So, if you're also wondering the same, look no further because we've got all the information on the finalists of the show right here!
Where is Bianca Ryan Now?
Only 11 when she amazed audiences and judges, Bianca Ryan rose to success tremendously after appearing on the first season of 'America's Got Talent.' After winning the finale, she signed with Syco Entertainment under Columbia Records and released her self-titled album. However, Bianca ultimately decided to give her studies more importance. So, despite signing a 5-album deal with the company, she left the record label in 2008 and faded out of the spotlight. After launching Bianca Ryan Records LLC, the reality TV star returned to reclaim her position in the entertainment industry. Soon after, she regained her popularity as her YouTube covers caught attention in 2014.
She even returned to 'America's Got Talent: The Champions' to compete against previous contestants and finalists. While she didn't manage to win the coveted prize once more, she has, nonetheless, maintained her spark as an emerging singer. Despite undergoing two vocal cords and an abdominal surgery in 2016, Bianca hasn't been deterred from her goals. The reality TV star recently performed on the Lincoln Financial Field at the Philadelphia Eagles vs Dallas Cowboys game. Besides this, the Instagram influencer and TikTok creator continues to share covers of pop songs.
Where is At Last Now?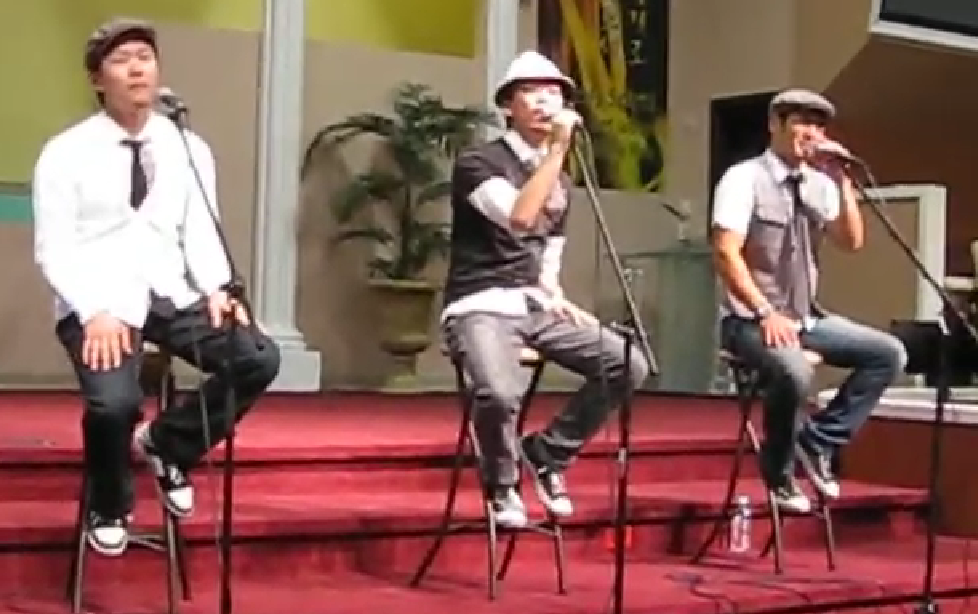 Based out of Los Angeles, the R&B group employed a "hip-hopella" style to their music by mixing hip-hop beats with harmonies. The group consisted of Hans Cho, Michael H. Lee, Justin Fong, and DJ Say. With diverse influences and eclectic heartbeats, the group managed to astonish the judges and audiences. After the finale, however, the group decided to split up. D.J. Say left the band in pursuit of an individual career and has since kept his life under wraps. As for the remaining members, they renamed their group to Tatum Jones. Since then, the remaining trio has released several singles. Some of them include, 'Killing Me Softly' and 'Dream.' However, the reality TV stars largely remain out of the spotlight and keep their affairs private.
Where is All That! Now?
Before appearing on the show, dance group All That! Had dominated the industry for more than a decade. With several accolades under their belts, the group had won hundreds of Solo Grand Championship titles. Not just this, they had even toured internationally in Asia and Europe. The members Mike Curtis, Delohn Collins, Brian Staggs, Mark Clifford, Kenneth Fithen, Brad Berry, Harrison Barnes, Drake Elkin, and Joel Harrison have since found their path to individual success.
After the finale, the group competed once again in season 7 and showcased their skill and mettle easily. The members entered to compete in the first season of 'World of Dance.' However, they weren't able to make it past the audition round. Most recently, the members have been working as instructors in Masterclasses across the country. They also post their latest shows and performances on YouTube, Instagram, and TikTok. On the personal front, the dancers also enjoy domestic bliss with their respective families.
Where is Celtic Spring Now?
The family fiddle and step-dance group quickly became a fan-favorite and forerunner in the season. With their mother Mary on the keyboard and father Greg percussing, the six siblings led the charge of fiddling and step dancing. The other members included – Deirdre, Elizabeth, Sean, Patrick, Maire, and Aidan. Since their appearance on the show, the family of eight has continued to expand. In addition to performing in shows and events such as the Indianapolis Irish Festival, the band members have also grown as a family. The eldest daughter, Deirdre, tied the knot with Max in 2011. While their performances have become rarer, it is apparent that the members are continuing to grow personally and professionally!
Where is Dania Now? How did David Maas Die?
The husband and wife came to be known as the Quick Change Artists and accrued wide attention for their magic act. After the finale, the duo even accrued YouTube stardom and performed in an array of events and television shows. Not just this, they also appeared on 'Big Brother' and worked with pop star Katy Perry to elevate the speed of her costume changes. Unfortunately, tragedy struck in their life close to 25 years of marriage. At 57, David Maas passed away after contracting the Covid-19 virus in 2020. With a legacy that's been lauded even by former President George H.W. Bush, the couple's act remains dear to countless. David is survived by his wife and their daughter, McKenzie Keller.
How did Rappin' Granny Die?
Vivian Smallwood, lovingly known as Rappin' Granny, kickstarted her journey in hip-hop after she got frustrated with having to listen to the members of her household rap all day long. With previous experience in acting and music, the 73-year-old woman had commanded a delightful stage presence. Ultimately, the 'Big Bag Beetleborgs' actress went on to become a finalist in the competition.
After the show, Vivian also appeared on 'How I Met Your Mother,' and was featured in Apollo Theater's 'Apollo Circus of Soul.' With 15 grandchildren and 9 great-grandchildren, Vivian's legacy was nothing menial. Unfortunately, old age got to the loving grandmother. The television personality ended up breathing her last on July 22, 2017. At 84, the actress, musician, and reality TV star died from natural causes. Nevertheless, Vivian has left behind heartwarming memories for her loved ones.
Where is Realis Now?
The acrobatic duo's skills left countless in awe-inspiring amazement. However, their feat as finalists on the show was preceded by several performances as athletes. The duo became the first U.S. athletes to win a mixed-pair gold medal at the Sports Acrobatics World Championships in 2002. They have also won the U.S. National Sports Acrobatic Championships for three consecutive years. After their retirement from the sport, they worked together under the purview of Realis, an acrobatic gymnastic duo. Shortly after, they auditioned for reality television.
Since their appearance on the show, they have participated in several events. Shenea went on to compete on her accord as well. She has performed for honored dignitaries like the German Prime Minister, the Brazillian President, and the High Commissioner for the Sochi Olympics. She has since become an advocate for the survivors of the circus industry and even met Vice President Kamala Harris. Shenea hosts her own podcast, has authored a book, and even works as a solo cane freelancer. She is also an actor and has been offered roles in 'Zumanity' and 'Amma Luna.' On the other hand, Arthur is based in Los Angeles, where he manages his firm AcroArmy and teaches young aspiring gymnasts.
Where is Taylor Ware Now?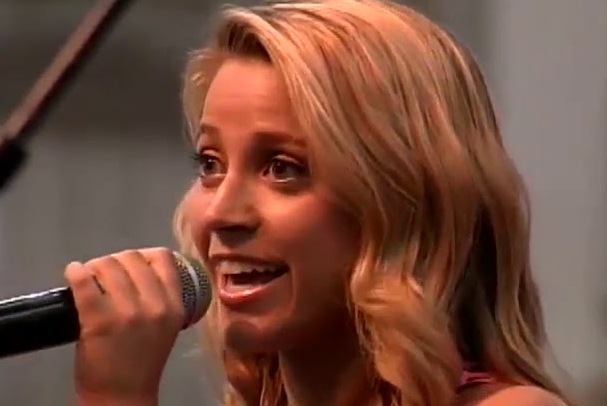 Despite her young age, Taylor's ability to hold a tune and yodel earned her a spot as a finalist. Since her appearance, she released an album titled – America's Yodelling Sweetheart. However, the singer has largely kept her life under wraps. She made a brief appearance on MTV's 'Laguna Beach.' As far as we can tell, Taylor has been pursuing a career outside entertainment.
Where is The Passing Zone Now?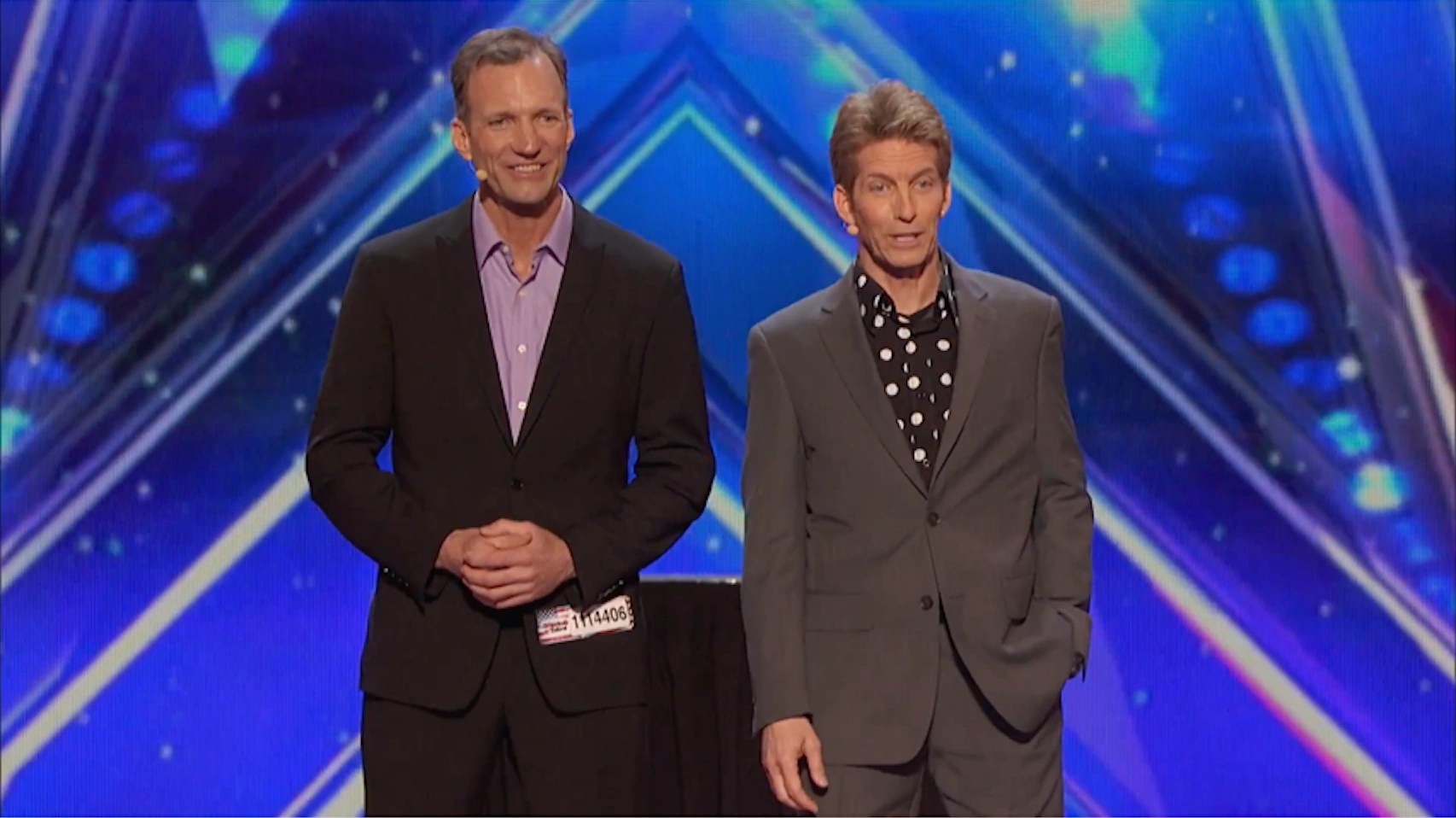 Owen Morse and Jon Wee's comedy sketches became a delight to behold every time they appeared on stage. Despite losing out on the top spot, the duo still managed to accrue worldwide renown. Having met in 1986 at a juggling convention, the Economics and Psychology graduates have thus-fore continuously established their legacy. From performing in front of eminent guests at events to getting invited to The White House, the comedy duo retains their unique style.
Owen and Jon returned to the 'America's Got Talent' stage in season 11. However, despite a spectacular round of performances, they still placed second in the competition. Nevertheless, the California-based duo still enjoys the fruits of their success. Recently, they have come to be known for their entertainment and keynote speeches at corporate events. Besides their booming and ever-lasting career, Owen and Jon also enjoy domestic bliss with their respective wives and children.
Where are The Millers Now?
The four-member band commanded a marvelous stage presence and came to be known for their unique vocals and music. The blues singing group comprised brothers Clayton, Cole, and LD and their father, Larry Miller. Since their appearance on the show, the group has performed locally and nationally. Based in Indiana, the band has even performed at The Lafayette Theater.
The group manages Miller Earth LLC and is always working on creating new music. Besides this, Cole is managing a cleaning service, is in a relationship with Brandy Barket, and has three children. Similarly, Larry is also purportedly kickstarting a lawn care business. He also enjoys spending time with his wife, children and grandchildren. Finally, Larry Don, or LD, is still involved in music and recently got engaged. He has also performed at the Greencastle Music Fest with Levi Riggs.
Read More: Is America's Got Talent Real or Scripted?