Blissful ignorance takes shape in the form of the eponymous character in 'Captain Fall.' The adult-animated crime comedy follows Captain Jonathan Fall, a gullible young man whose oblivious nature always accords him unfavorable outcomes. After graduating at the bottom of his class and losing a job on his first day, Jonathan discovers that he has been hired as the Captain of a Caribbean Queen cruise ship. Unaware of the crime and vicious schemes that are happening right under his nose, Jonathan continues to assess everything with rose-tinted glasses.
Created by Jon Iver Helgaker, Jonas Torgersen, and Joel Trussell, 'Captain Fall' features numerous themes that range from inadequacy to tarnished family bonds. With the voices of Jason Ritter, Anthony Carrigan, Alejandro Edda, Trond Fausa, and Lesley-Ann Brandt, the series jumps through several plotlines as Jonathan remains blind to the international smuggling and human trafficking operations happening right under his nose. So, if you are equally enthralled by the unsuspecting depiction of a hapless scapegoat, then here's a list of similar shows. You can watch several of these animated shows, like 'Captain Fall' on Netflix, Hulu, or Amazon Prime.
8. Lucas Bros Moving Co (2013-2015)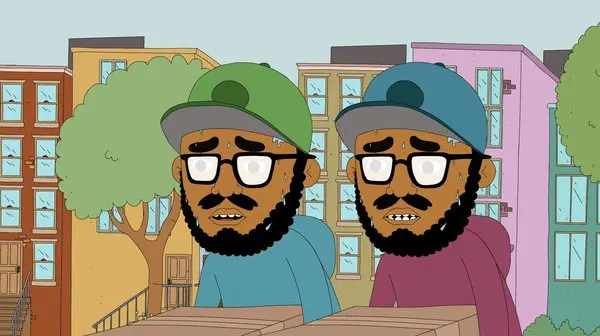 Brothers and creators of '22 Jump Street,' Kenny and Keith Lucas, bring the story of two hapless individuals whose lives take a turn when their uncle passes away. After inheriting their uncle's van, the two brothers, Kenny and Keef, decide to start their moving company in the Brooklyn neighborhood. However, the duo rarely displays a strong work ethic that would make customers readily hire them. Instead, even prospective customers share apprehension before hiring the moving company. Much like 'Captain Fall,' 'Lucas Bros Moving Co' also features an uninteresting yet intriguing plotline that pivots the oblivious and uninterested disposition of the protagonists.
7. Brickleberry (2012-2015)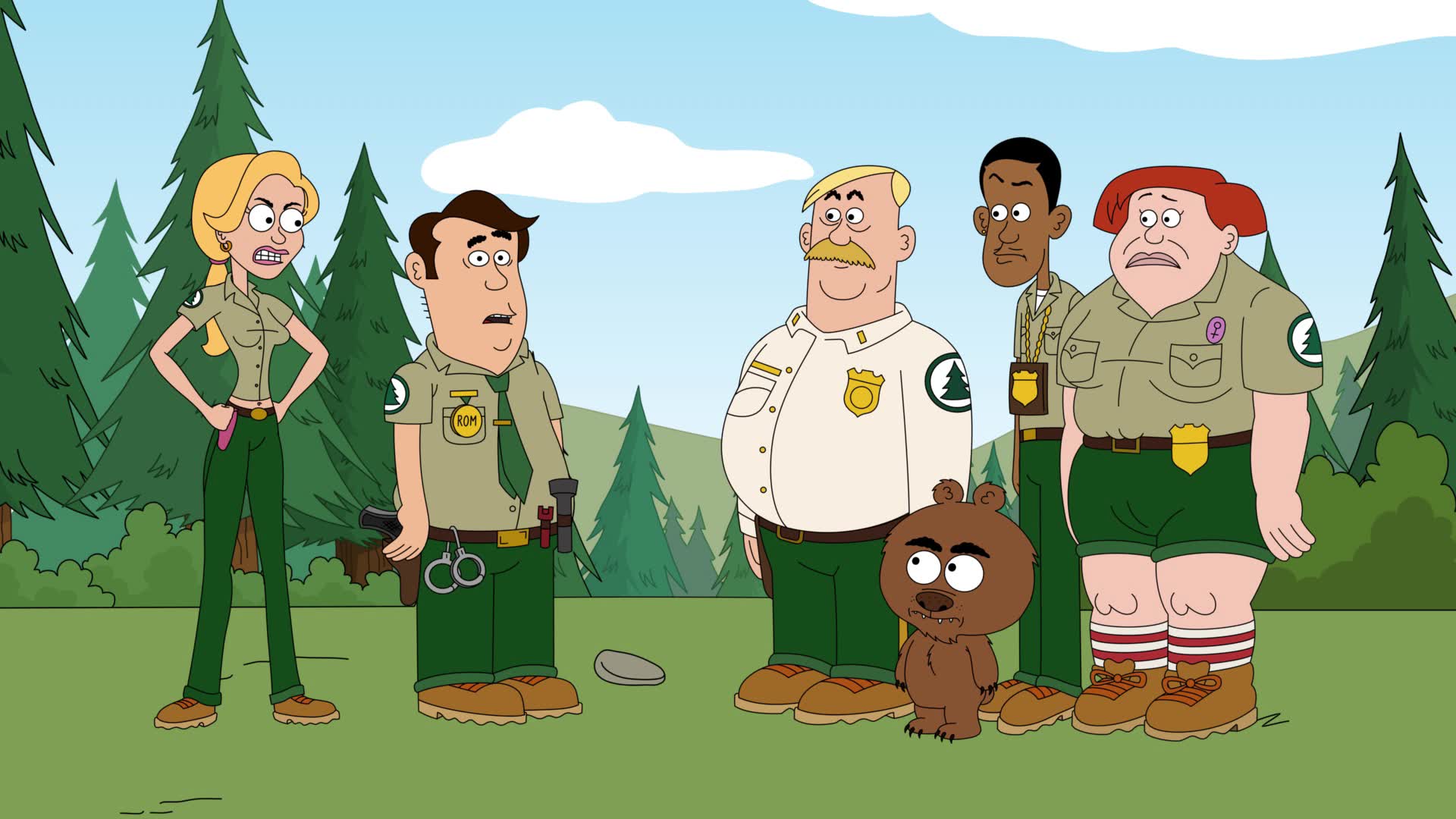 The quibbles of the workplace and ineptitude are exhibited in this sitcom. The story revolves around a group of forest rangers who work for the Brickleberry National Park. When the group's inefficiency costs the park its tourists, it inevitably gives way to a new entry. When Ethel Anderson, a new ranger, joins the team and starts pushing the buttons of the group, Steve Williams, the Ranger of the Month, begins feeling threatened.
Office politics juxtaposes with workplace banter to give way to humor that teeters several boundaries. So, if Jonathan's questionable yet comical leadership entertained you, then you'll find the misadventures of the forest rangers by creators Waco O'Guin and Roger Black's work equally funny.
6. Daria (1997-2002)
Shattering the construed illusion of the jaded outcast, 'Daria' revolves around the eponymous character Daria Morgenorffer. Created by Glenn Eichler and Susie Lewis Lynn, this animated show features an intelligent yet cynical high school student who remains on the sidelines by her choice. In a world full of wise-crack adults and condescending adolescents, Daria adopts a different worldview that inevitably puts her at odds with her peers and family.
Nevertheless, the brainy and sardonic female lead offers a commentary on the life of a teenager who is not miserable simply because she chooses not to party and refuses to participate in customary social gatherings. Much like Jonathan, who is ignored and pushed to the sidelines by his family and peers, 'Daria' also features a protagonist whose story unfolds alone.
5. Inside Job (2021-2022)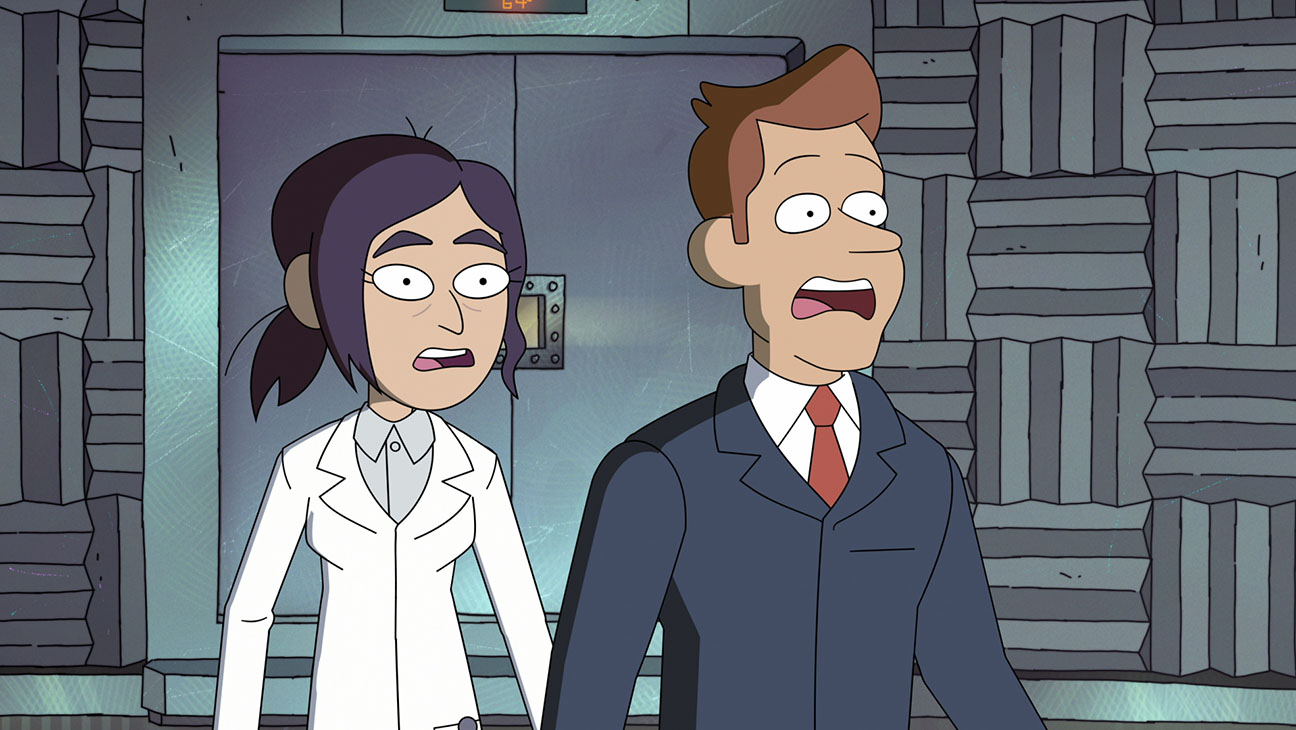 Tasked with sensitive information and vital tasks, Netflix's 'Inside Job' revolves around the employees of Cognito Inc., a deep-state entity that functions as the shadow government. However, pulling the strings is a team of rag-tag dysfunctional individuals whose daily grind is to commit the world's conspiracies. Another show that features a satirical workplace comedy, 'Inside Job' by creator Shion Takeuchi also features the convoluted state of mankind and society.
Led by tech genius Reagan Ridley, the team focuses on coverups and secret societies. The show features the voices of Lizzy Caplan, Christian Slater, Clark Duke, and Adam Scott. Just as Jonathan encounters murders and other extremities aboard his ship, 'Inside Job' also features an immersive narrative with equally bizarre occurrences.
4. Ten Year Old Tom (2021-)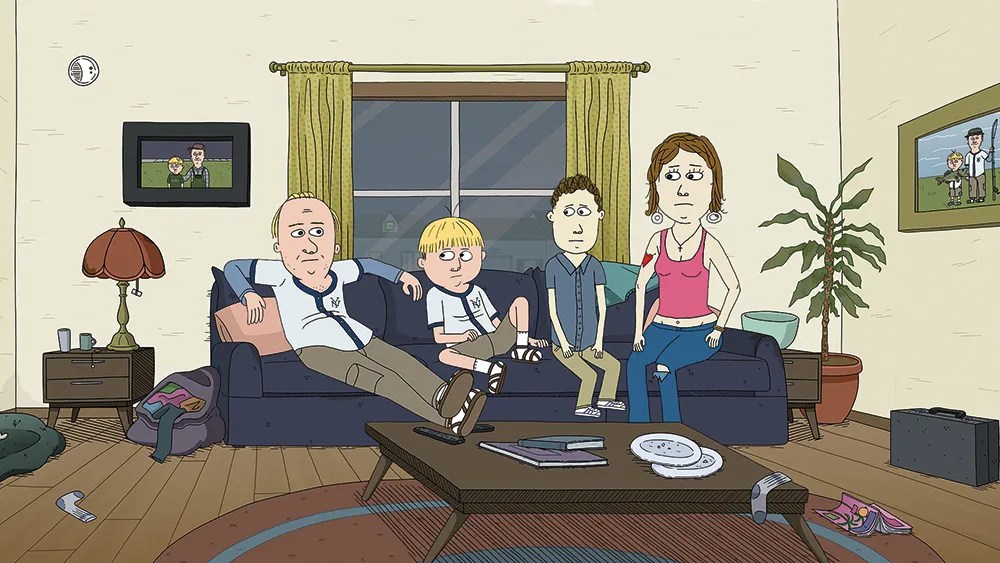 Innocence and black comedy coalesce in this story that revolves around Tom, a curious 10-year-old from New Jersey who must navigate life with the arguably questionable advice of his elders. Steve Dildarian, the creator of the show, also voices the eponymous character. As Tom traverses the tribulations of life and encounters new challenges, he comes to find that he has more bad influences than he may have thought. Just as Jonathan finds his spirit crushed by his brothers and family, 'Ten Year Old Tom' also features the travails and trials of a 10-year-old surrounded by eccentric adults.
3. Beavis and Butthead (1993-)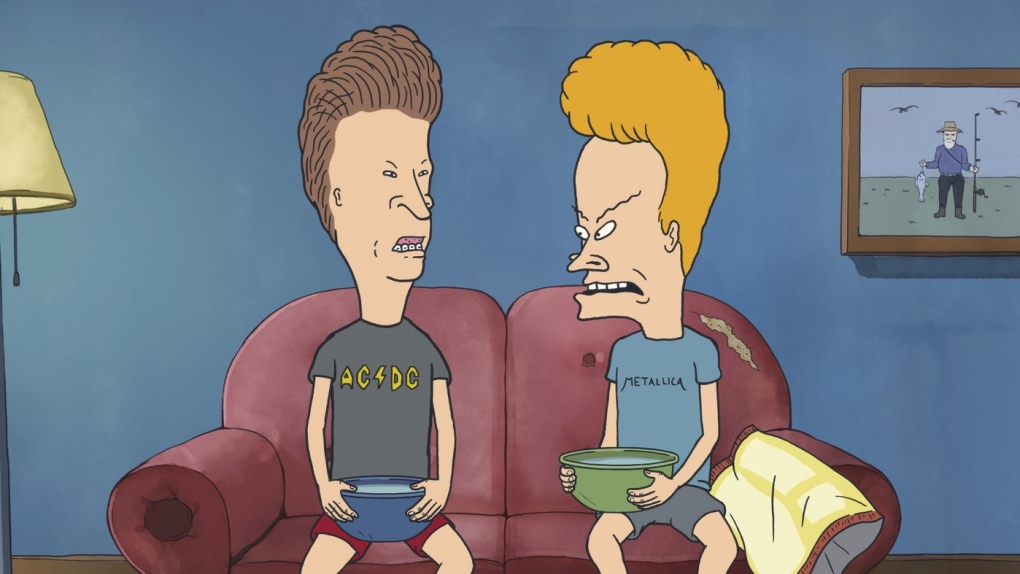 Created by Mike Judge, this satirical black comedy revolves around two socially awkward delinquents who harbor a devil-may-care attitude. Obsessed with rock metal, reality television, and the internet, the duo finds themselves embracing life in a unique way. While their unique interests keep them preoccupied, their lack of empathy and intelligence adds another level of depth to the comical storyline. Just as Jonathan unintentionally embarks on a sordid adventure, 'Beavis and Butthead' also features the story of two young men whose mundane lifestyle leads to several distinct situations.
2. Paradise PD (2018-2022)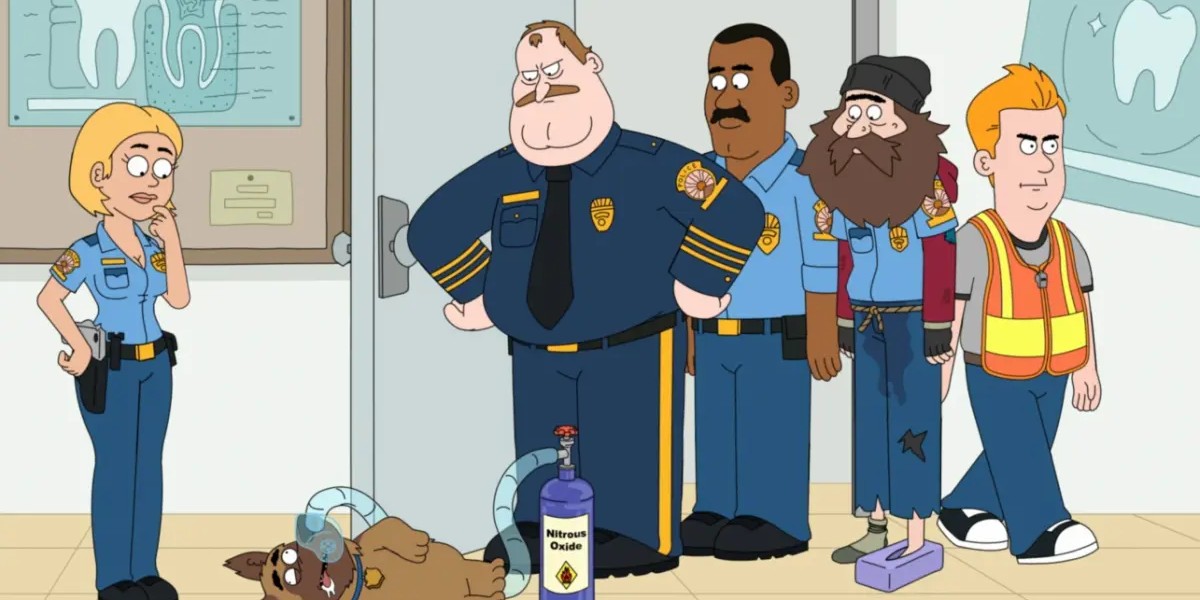 Another series that maps neglectful inefficiencies, 'Paradise PD' is set around a police station where the officers in law enforcement aren't worth their salt. With different quirks that define their personality, the show encompasses a cascading irreverence where each officer defers their duty and fails to do it properly. More ludicrousy follows when an eager young rookie joins the force and contributes to the squabble of the group.
Created by Waco O'Guin and Roger Black, the show features the voices of Dana Snyder, Cedric Yarbrough, David Herman, Tom Kenny, Sarah Chalke, and Kyle Kinane. Just as Jonathan ignores the signs of genuine worry on his ship, 'Paradise PD' also features a group that gives little heed to actual concerns.
1. F is For Family (2015-2021)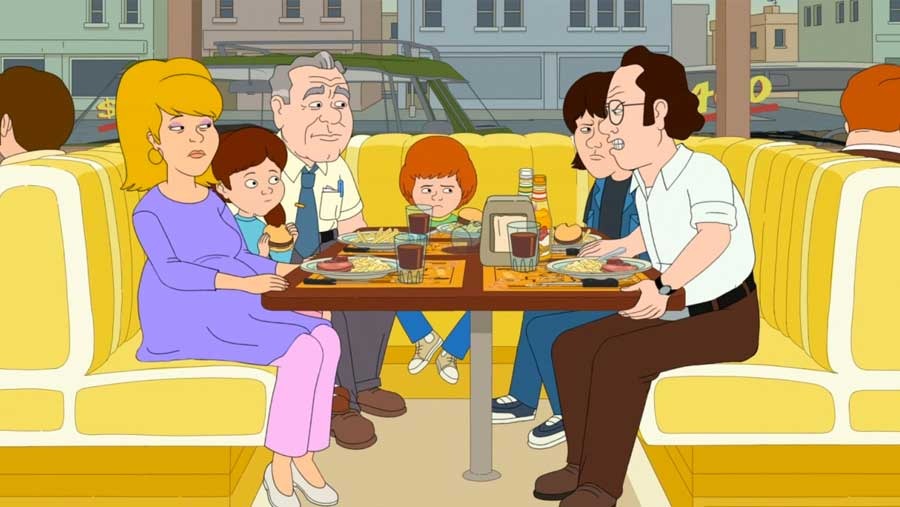 Boisterous humor and unabashed crudity take form in this tale of irreverent family dynamics. Set in the '70s, the story revolves around Frank Murphy and his family. While reluctantly embracing the cataclysmic events of life, Frank also makes his disdain known through his profanity-filled rants. As each family member tries to navigate the tribulations of life, their unique quirks and constant squabbles add more intensity to the narrative. Just as the blissfully unaware Jonathan finds himself in a world of extremes, 'F is for Family,' created by Bill Burr and Michael Price, also features a group that encounters life in a loud and raunchy way.
Read More: Captain Fall Season 1 Ending, Explained: Does Jonathan Find out the Truth?