'Kakegurui' is an entertaining anime which unfolds against the backdrop of a high school. The students and the faculties here are more concerned about acquiring practical life lessons through high-stakes gambling rather than regular academic courses. Yumeko Jabami, a beautiful transfer student, loves the mind games involved in gambling and is a master of reading minds and manipulating people. Here's the list of best anime similar to 'Kakegurui' that are our recommendations. You can watch several of these anime like 'Kakegurui' on Netflix, Crunchyroll or Hulu.
7. Danganronpa: Kibou no Gakuen to Zetsubou no Koukousei The Animation (2013)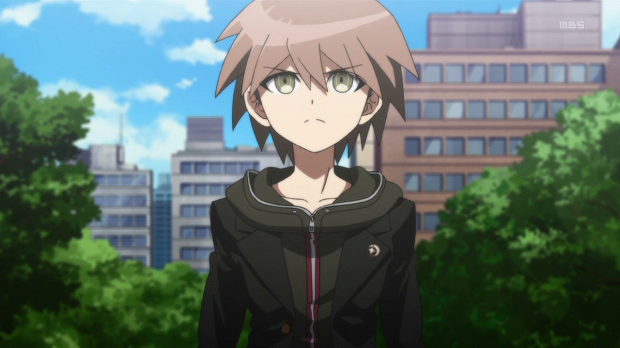 'Danganronpa: Kibou no Gakuen to Zetsubou no Koukousei The Animation' is an entertaining psychological anime taking place in a school setting. The series is kind of similar to 'Kakegurui' when it comes to the backdrop of the setting, which is an academy filled with elites. Both anime heighten the stakes to evoke a sense of uneasiness and wonder. They paint a picture of the troubled human soul.
The plot is set in Hope's Peak Academy which is popular for its ridiculously tough exams. The academy accepts 15 students and gives them titles based on their skills and threats. Makoto Naegi, the protagonist in the series, doesn't have any skill and by sheer luck, he got inside the academy. But to survive there, he needs more ground support than luck. Hence, he joins an eccentric group of students. Together, they strive to survive in the school while their villainous principal turns up as an irritating pain in the butt.
Read More: Anime Like Boku No Hero Academia
6. One Outs (2008)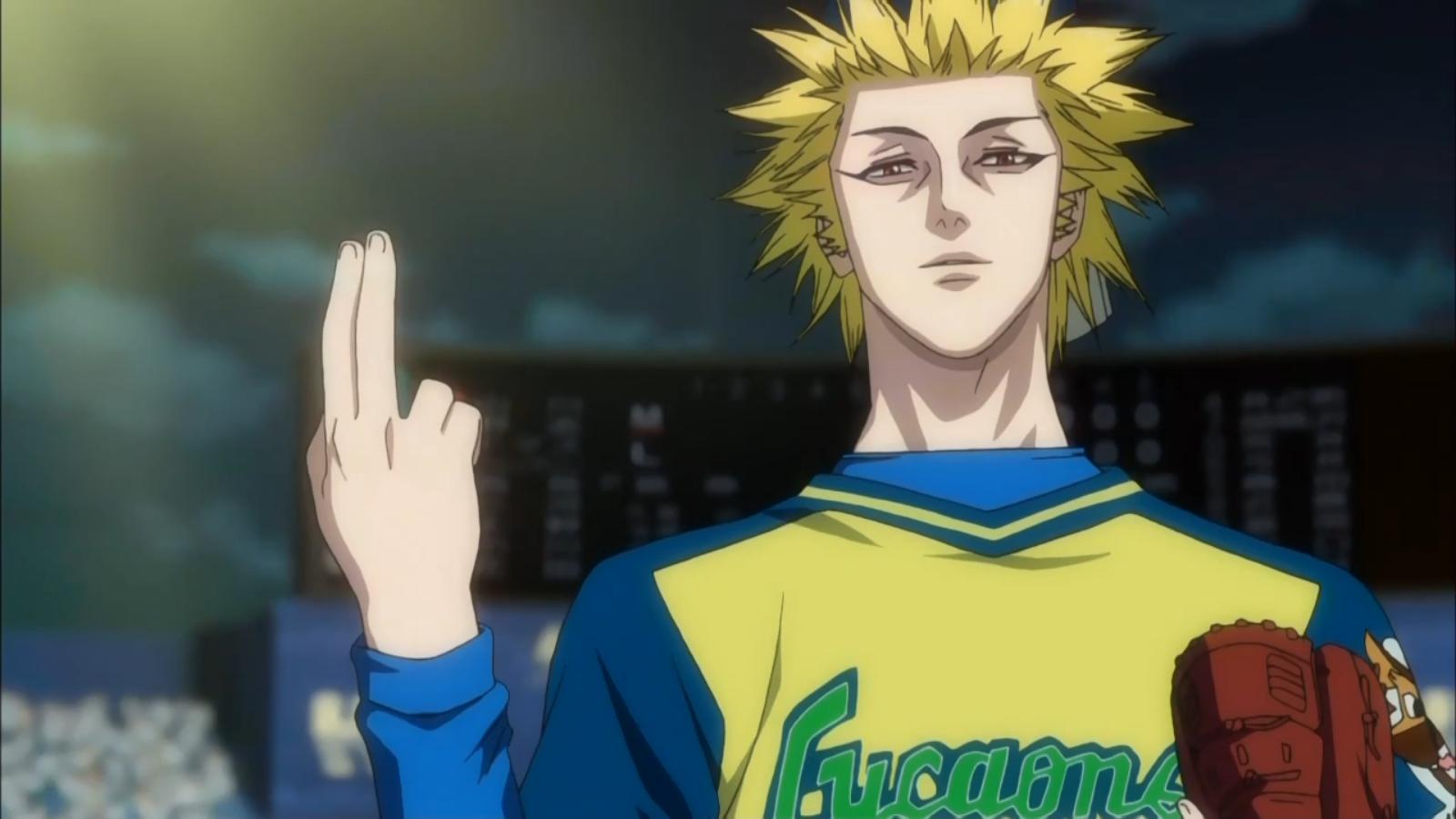 I discovered 'One Outs' while researching for some list I was doing. After watching a couple of episodes I fell in love with the anime. It has a decent premise, nice plot, and interesting character arcs. The art and animation style is kind of appealing too. Since the anime is not that much popular many have not seen it. Today, this anime gets a spot on this list because it shares some similarities with 'Kakegurui.' Both anime has a charismatic protagonist who is a genius when it comes to manipulating people. They use their skill to gamble and win huge chunks of money. One of the main differences between the anime is that while 'One Outs' is primarily about baseball, 'Kakegurui' extensively deals with the eccentricities of gambling.
Also, in 'One Outs' the protagonist is male, while in 'Kakegurui' the protagonist is female. Toua Tokuchi is a baseball player when it comes to his profession. He is mainly an average pitcher. But when he uses his skills to manipulate the mind of the batter, his pitches become impossible to hit. Kojima, a veteran baseball player who tries to reboot his under-performing baseball team, plots to rope in Toua as a player. though Toua agrees his demand, the owner of the baseball team has his doubts. Toua tables an attractive deal to convince the owner. For every wicket he takes, Toua must receive 5 million Yen and for every run taken by the opponents, he will pay 50 million Yen to the owner. Sounds like a fair deal, right? Watch to find out.
5. Death Parade (2015)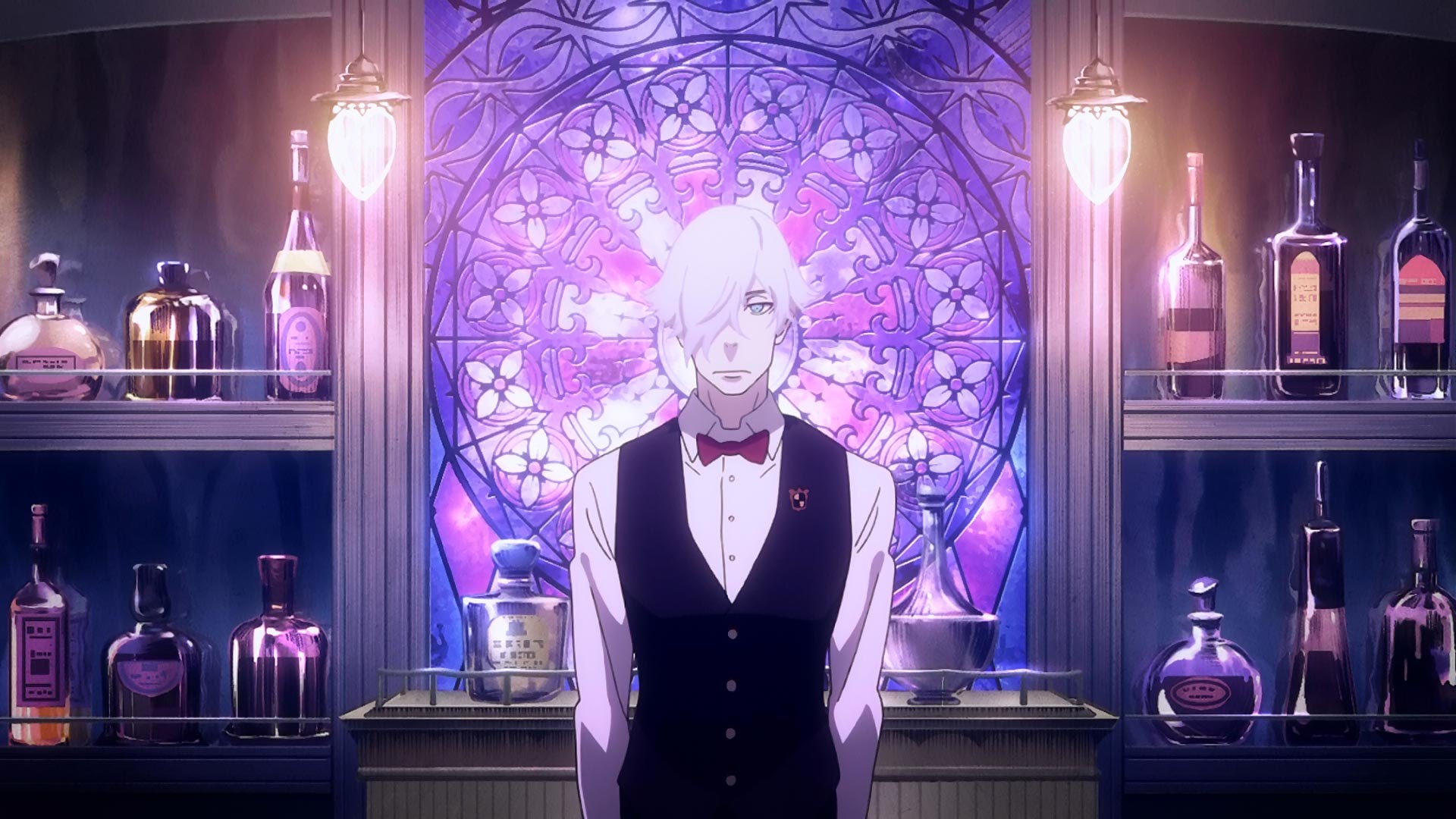 'Death Parade' is one of the popular anime out there. It is quite entertaining and the art and animation is visually appealing. The anime boils down to being a psychological thriller and an anime about games where the stakes are high. So, it must give you an idea as to why this anime grabs a spot on this list. Both shows indulge in high-risk gambling and feature decent animation. The difference between them is that while 'Kakegurui' takes place in a high school, 'Death Parade' takes place in a bar called Quindecim where people go after death to determine their fate.
Decim is the barkeeper who is responsible for deciding the game which will, in turn, determine the fate of the players. The games can be anything ranging from bowling to air hockey to darts. The winner will enter the reincarnation cycle but the loser will fall into the oblivion forever. So, like 'Kakegurui,' the stakes are pretty high. The confrontation takes place in pairs and players will reveal their true nature while trying to do anything to win the game. Doesn't Decim feel any remorse or sense of responsibility? Watch the anime to find out.
Read More: Anime Like Death Note
4. No Game No Life (2018)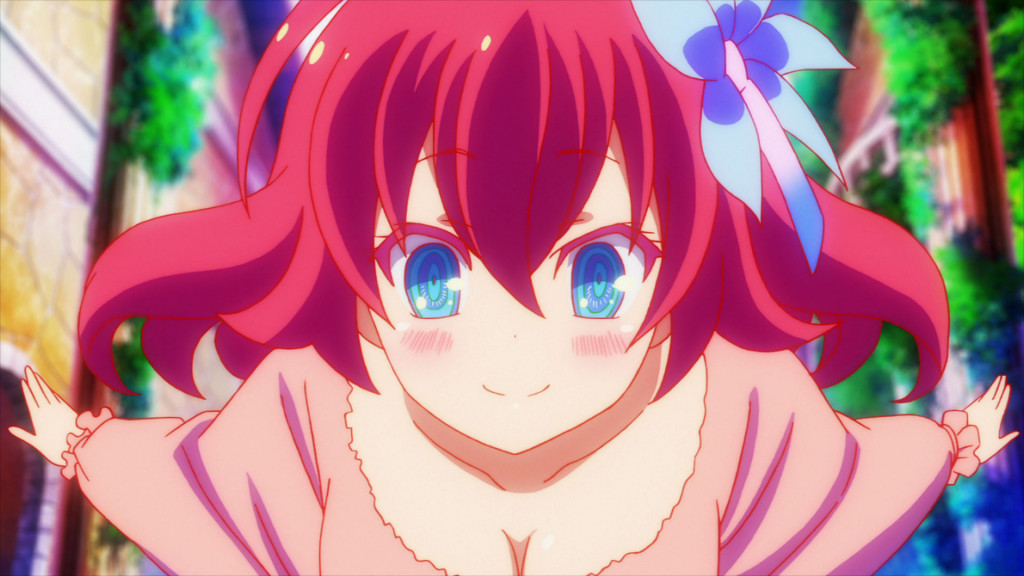 'No Game No Life' is an anime which first aired last year, and has already become one of the most popular anime out there. The series is really entertaining and is quite picturesque. The arts and animation are visually appealing. The series has a lot in common with 'Kakegurui.' Both the series have highly intelligent characters as protagonists. High stakes games are involved in both the anime. The majority of the show is filled with suspense and various minds games hatched by the players.
The main characters of the anime are the siblings Sora and Shiro. They may be awkward in real-life situations but when it comes to games, they are here to make a fortune. Due to their prowess in games, the username the siblings use, "Blank" have already become legendary. One day the duo receives a mail from Tet who invites them to play a game of chess. Soon, they are transported to this other world aclled Disboard ruled by Tet, God of games. There, all disputes are settled through games and the parties have to accept the result. Sora and Shiro take this as a golden opportunity to unite all the races in Disboard and play an epic game against Tet to become the new God of games.
Read More: Anime Like No Game No Life
3. Prison School (2015)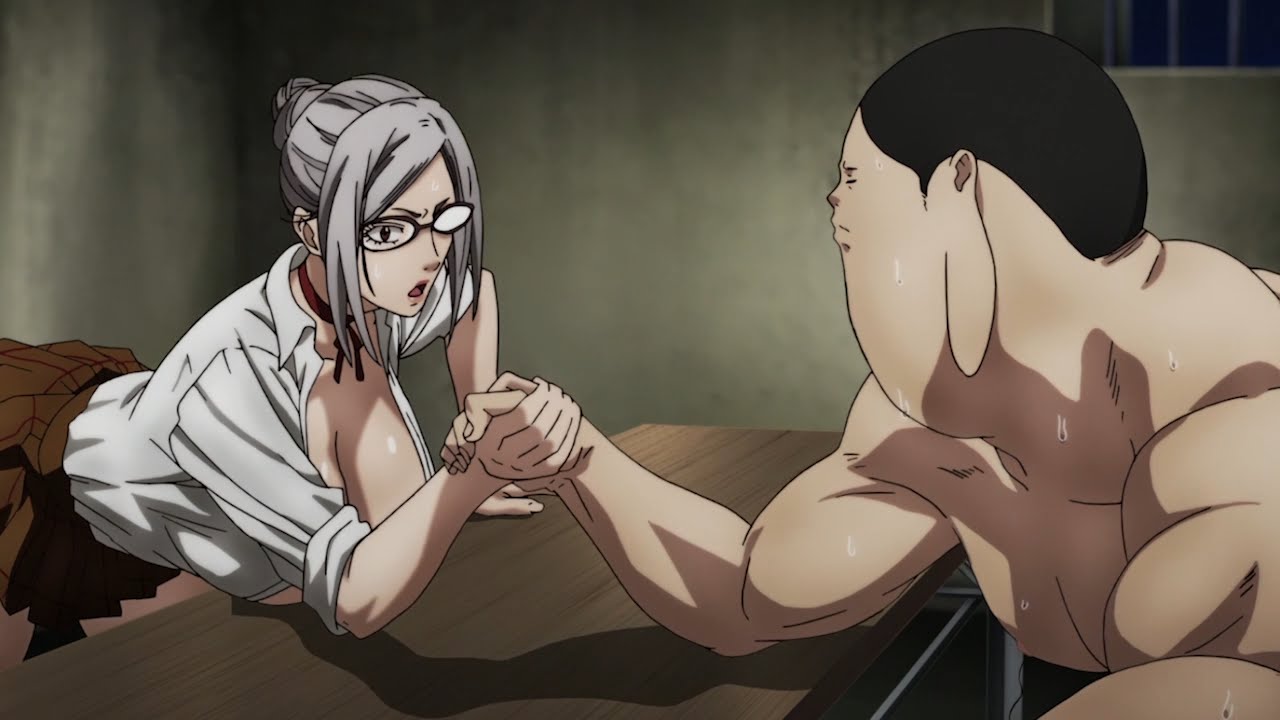 'Prison School' is a popular and entertaining Ecchi anime. If you do not have a problem with Ecchi and fan service stuff, then you can give it try. The series has some things in common with 'Kakegurui'. The art style and animation of both anime are quite similar even though the animation in 'Prison School' is more revealing. Both shows have some sort of prison as well as slave-like premise. They have sadomasochism instilled in them.
Hachimitsu Private Academy used to be a prestigious institution just for girls in the past. But recently, the academy has broadened its horizon and turned co-ed. Five boys who enroll in the academy where they feel quite lucky for being blanketed by pretty girls. But unfortunately, they do not know the bitter fact that the vigilante of an underground student council are after them. So, when the boys are found peeping on girls changing clothes,they are thrown into a prison within the premises which is guarded by the council members who treat them like slaves. The members want these boys to do more mistakes so that they can force the principal to throw them out. Can the boys outsmart the vicious plans of the council members? Check it out to find the fate of the boys.
2. Shokugeki no Souma (2015)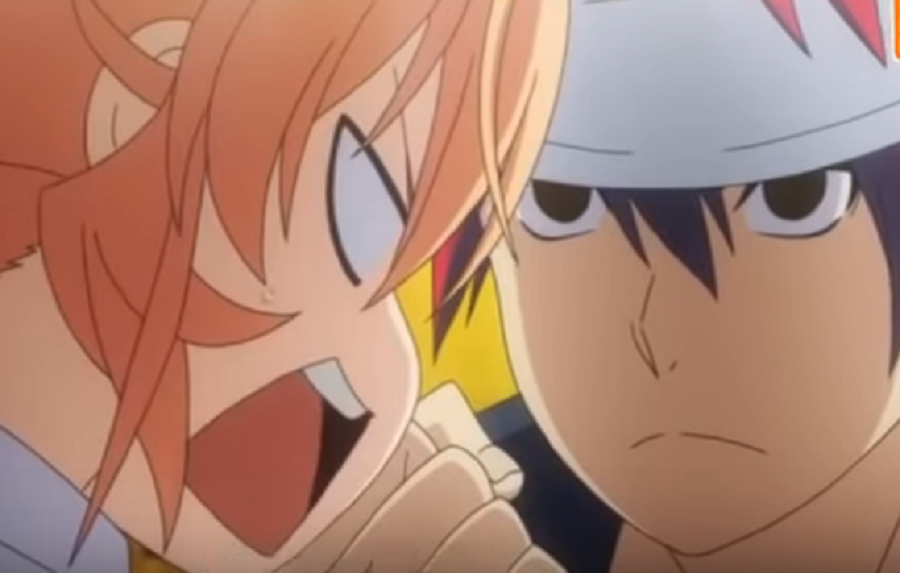 'Shokugeki no Souma' is another popular anime that deals with culinary adventures. The animation and the art style of the anime are of high quality. The series gets a spot on this list because it is kind of similar to 'Kakegurui'. First of all, both shows take place in a high school setting. There are games or challenges that are being undertaken by the students. The students must respect the outcome of the challenge and bow down to the winner.
The plot follows Souma Yukihira who works as a Sous-Chef at the restaurant owned by his father. He wants to grow up to a great chef and finally make it to the top of the diner. But he has to cut short his dream when his father decides to shutdown the business and go for a globetrotting culinary adventure. He asks his son to enroll into the Tootsuki Culinary Academy to improve his skills. But it is not going to be easy for the boy as the entrance challenge of the academy is too tough and only 10 per cent of the students are able to clear it. But the challenge does not faze Souma who uses his unorthodox and unique cooking skills to emerge as a winner. One of the staple features of the academy is Shokugeki, a food war between students in which the loser has to bey the terms set by the winner.
Read More: Anime Like Naruto
1. Gyakkyou Burai Kaiji: Ultimate Survivor (2007)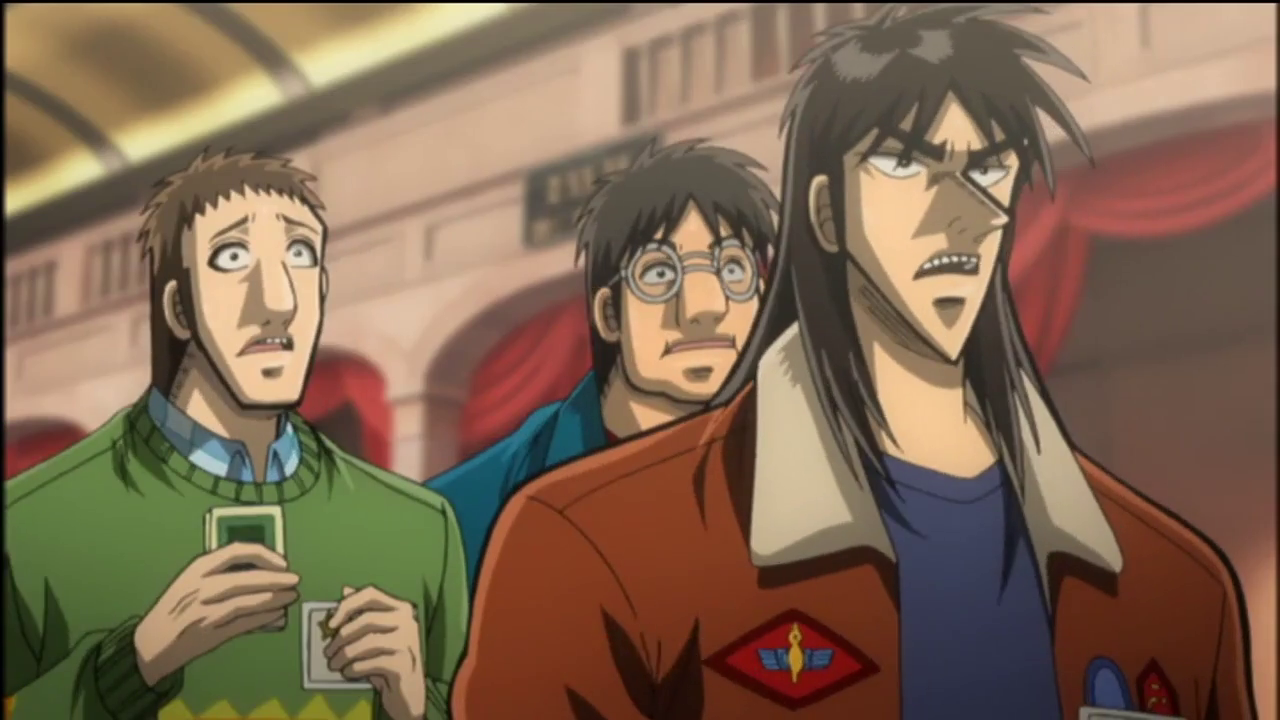 'Gyakkyou Burai Kaiji: Ultimate Survivor' is a psychological thriller which deals with games. The series is not that popular which is why many of you might not have seen it. But it is a fine series which is quite entertaining and contains interesting characters and a nice plot. The series is similar to 'Kakegurui' because both shows feature a main character who is competent and skilled. The difference is that the character in 'Gyakkyou Burai Kaiji: Ultimate Survivor' is male, while 'Kakegurui' features a female protagonist.
'Gyakkyou Burai Kaiji' too contains high-stake gambling where the main character tries his best to get out of uncomfortable situations. Kaiji Itou, the protagonist in the anime, is a sort of loser. He does nothing except drinking and stealing. But one day a former colleague tricks him and leaves him penniless. He's in debt trap now and does not know how pay back back his creditors. But then he receives a shady deal in which he has to participate in illegal gambling while trying his best to stay alive in a world of cheat, deceit, and challenges.
Read More: Anime Like Noragami