Given the rising trend of Deep Fake technology, it is no wonder that Netflix's 'Deep Fake Love,' AKA 'Falso Amor,' has become so popular among the masses. The Spanish reality series is primarily centered around the bonds of the various couples and just how much trust they have in each other. However, during this experiment, it is not unknown for participants to form friendships with those in the same boat. As such, the bond between Aida Vila and Javi Ramón was one that people could not help but admire. But are the two still friends? Let's explore the possibilities together, shall we?
Aida and Javi's Deep Fake Love Journey
Aida entered the Netflix show with Manuel Delgado, whom she had been with for a year and a half, with the two planning on getting married soon. On the other hand, Javi had been dating Paula Di Martino for around nine years during the time of the production, though they did go on a break for some time, and the trust between them was undoubtedly on shaky ground due to some lies that Javi had told his girlfriend after reuniting.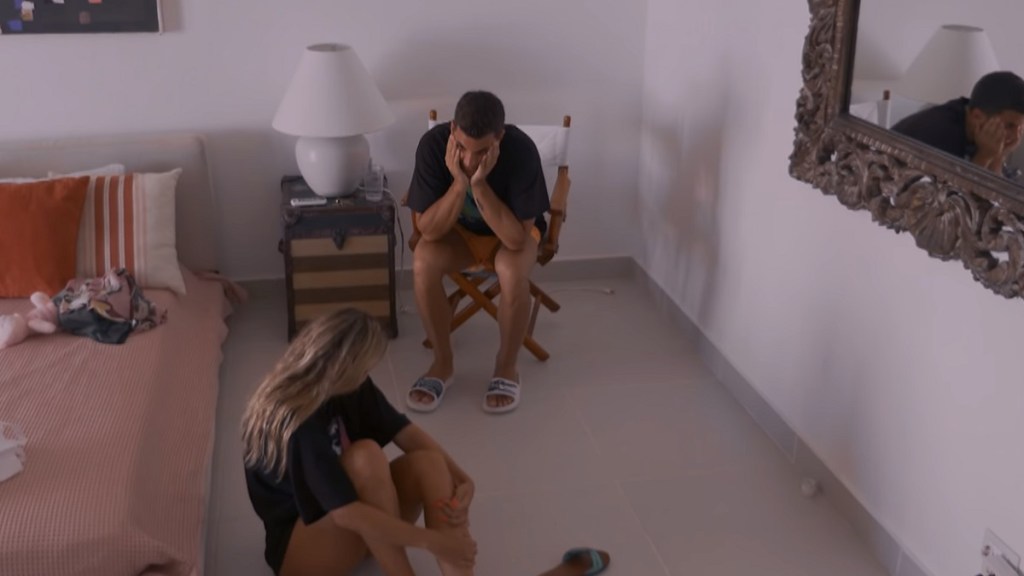 Both Aida and Javi were asked to live in the Mars villa, where they met various eligible and attractive singles. In fact, the former was immediately attracted to Torres, while Javi seemed interested in Sara. However, it was also surprising to see a connection form between them as they continued sharing their most intimate thoughts. By all counts, it seemed like the two were on their way to becoming terrific friends, though their respective partners had concerns about the growing connection.
When Torres kissed Aida for the first time, it was Javi to whom she first disclosed the information. The same pattern followed after she kissed Torres of her own volition. Aida admitted that she felt comfortable telling Javi first because she was unsure what to think and valued his friendship enough to seek his advice. Throughout their time on the show, the two acted as each other's support and were there when the other needed to cry, vent, or talk. In an atmosphere full of romantic woes, this particular friendship stood out and made viewers root for them.
Are Aida and Javi Still Friends?
Despite their deep on-screen friendship, Aida and Javi do not follow each other on social media. Both of them certainly seem to be doing well in life, but there does not seem to be any significant online interactions between the two. Both of them have been more than eager to promote their Netflix show but have not shared any news regarding the friendship they formed during the experiment.
Presently, Aida is also not following Manuel, her boyfriend whom she participated in the show, which might indicate a possible separation. Though Javi does follow Paula, the reverse is not true, though both of them are part of each other's Instagram feeds, instilling many with confidence in the continuation of their relationship. No matter the situation, we wish both reality TV stars the best in their lives and hope they have a wonderful future full of success and love.
Read More: Are Aida and Torres From Deep Fake Love Together?