Netflix's 'Deep Fake Love,' AKA 'Falso Amor,' is a Spanish reality show that makes use of the existing Deep Fake technology to test the strength of the various participating couples. In this experiment, where fiction is often mixed with truth, only a few can distinguish between them and be sure about what their partner is doing. One such couple is Isabel "Isa" Bermejo and Rubén Correia, whose time on the show was certainly unique and has made people curious about whether or not they are still together. So, let's explore it all together, shall we?
Isa and Rubén's Deep Fake Love Journey
When they entered the Netflix show, Isa and Rubén had only been together for eight months. Yet they were more than sure that they were perfect for each other and were confident in the strength of their relationship. In fact, Rubén had already proposed to Isa, and the two were looking forward to their time together in the future. However, she did state that she would not like to see her partner being disloyal and looking at any other girl the way he looks at her.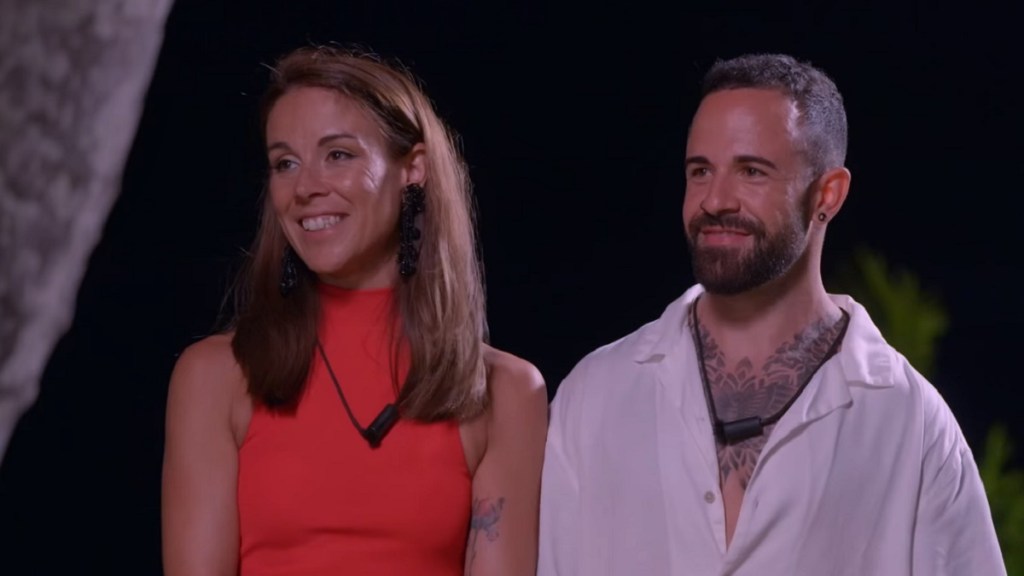 For the duration of the experiment, Rubén had to live in the Mars villa while Isa stayed in the Venus villa. Upon entering, both of them were intrigued by particular singles within their respective residences. Sure enough, Rubén developed a deep bond with Patricia, while Isa seemed to connect with Joaquin. While both of them did not cross any lines of physical intimacy, it did not mean that they were not subjected to fake videos of their partners indulging in the same, though they did refuse to believe it.
More than anything, Isa seemed hurt by Rubén's comments about her family, as she thought he loved them. Meanwhile, he was unsure of what to make of his girlfriend's apparent actions and seemed uncertain about what steps to take. During the third White Room, both of them were shown clips of their significant others leaving the show, but they refused to believe that, with Rubén stating that Isa was stronger than him and would not have left. In turn, she felt like she would have definitely been informed about his exit had that happened.
When the time came for Isa and Rubén to reunite, the two perhaps had the most-drama free meeting of all the participating couples. While Isa was indeed hurt by some of the comments made by her partner, which she had initially assumed as fake, she did seem inclined to forgive him. With both of them declaring that their love is real, Isa and Rubén were the only one of the top 4 pairs to walk away from the White Room with each other. The fact that they also ended up winning the prize in a three-way tie with Paula Di Martino and Javi Ramón, as well as Gabriela Fdez de Bobadilla and Ángel Santiago, only made the whole experience better for them.
Are Isa and Rubén Still Together?
As of writing, neither Isa nor Rubén has shared any updates regarding their status as a couple. One thing to note is that they do not follow each other on Instagram, which one might consider a sign of a possible separation. Yet, the fact that they are still a part of each other's feeds does indicate that the two are at least on amicable terms if not more. Additionally, the fact that the two not only declared their love to be real but also shared a kiss upon winning the competition certainly indicates that the two may still be with each other. No matter the case, we wish them the best in their lives and hope that they continue to achieve their goals.
Read More: Are Aida and Manuel From Deep Fake Love Still Together?