When it comes to relationship troubles, there is no single way to resolve them completely. However, the couples featured in Netflix's 'Love Never Lies: Poland' decided to take a route far from conventional and as public as possible. One of the most intriguing pairs in the Polish reality show's first season was that of Jędrzej Urbański and Damian "Bruno" Wolny. While participating in the experiment, the two learned much about themselves and their partners as they tried to take their relationship to the next level. Naturally, people are eager to know if Jedrzej and Bruno's efforts have bore fruit or if they have separated for good. If you are in the same boat, get ready to explore the answers with us!
Jędrzej and Bruno's Love Never Lies: Poland Journey
Jędrzej and Bruno entered season 1 of the reality series in hopes of bringing their relationship to the next level. The idea of being a part of the show belonged to the former, as he wanted his partner to let go of his fears and take the next step. Before they were to be separated, the couple took part in the first truth ceremony, which revealed that Bruno had been intimate with one of his roommates but had never told Jędrzej. Albeit, this took place before the couple had met each other. It was also revealed that Jędrzej once took Bruno out of a club to avoid any confrontations with an ex who was present at the venue.
Soon, the couple was separated, and Jędrzej was introduced to Maciek, who had come as a potential partner for him. As the two men spent time together, he realized that he could freely talk to his new companion in a way that he could not with Bruno. In the other villa, the latter heard Jędrzej's thoughts and admitted that he had issues with opening up, and his boyfriend had always urged him to be more open. In the next truth ceremony, it was revealed that while Jędrzej did not think he could talk as freely with Bruno as he did with Maciek, he did not have any plans to break up.
In the show's second part, Jędrzej learned how much the separation was taxing Bruno and how he had started to blame himself for not opening up. Though he was worried about his partner's mental health, he did not let the thoughts of a budding romance in Bruno's life affect him. Nevertheless, the tables quickly turned during the next truth ceremony when Jędrzej learned that his partner had been intimate with someone while in a relationship with him.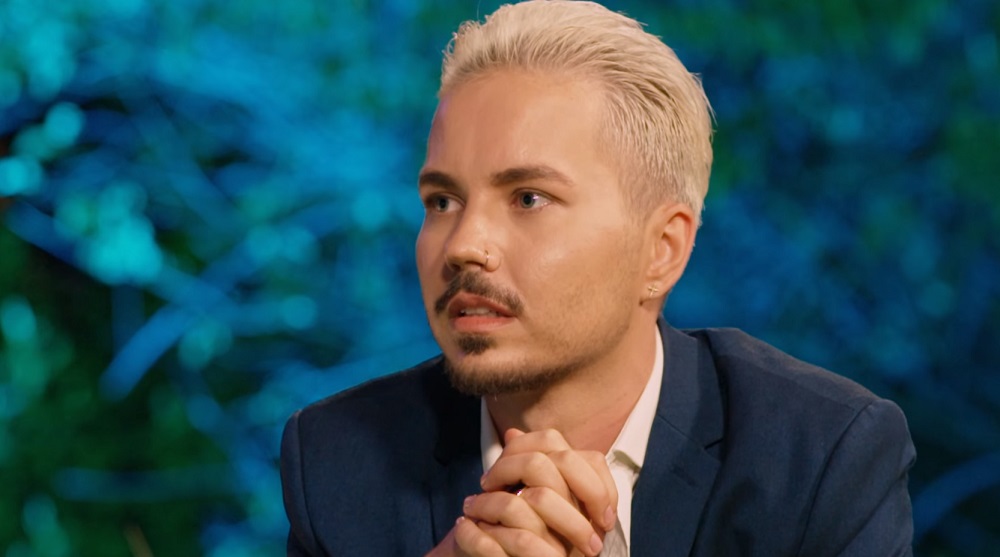 Devastated, Jędrzej was unsure how to proceed from this revelation, but a frank conversation with Lilia White gave him the patience to hear his partner out. Upon reuniting, the couple was relieved to be with each other. The following truth ceremony revealed that he had always been faithful to Bruno, and the latter regretted his infidelity. Jędrzej himself had posed the question for Bruno, giving him the strength to take a step toward forgiveness. The duo later talked about who Bruno had slept with(the name of any potential partners were kept under wraps), and he confessed that there was no passion in the act and that he has regretted cheating on him since it happened.
Are Jędrzej and Bruno Still Together?
We are happy to share that Jędrzej and Bruno are still with each other. The couple stated in the reunion episode of the show's first season that they have talked about the issues between them thoroughly and are doing better than ever before. However, Bruno did have to confess his actions to Jędrzej's family.
Despite the latter's mother being upset, she was understanding of the situation. Presently, the duo is living their best life, and Jędrzej has even moved to Tricity(AKA Trójmiasto), Poland. Though the two prefer to keep the details of their lives private, he seems to be thriving in his career as a Makeup Artist, whereas Bruno works as a Hairdresser.
Read More: Are Bernadeta and Dominik From Love Never Lies Poland Still Together?