Based on a British series of the same name, Peacock's 'Love Island USA' has been entertaining the fans of dating shows since 2019. The reality series has gained many admirers for its unpredictability when it comes to the lives of the various cast members. In the recently finished season 5 of the show, almost everything about the relationship between Johnnie Garcia and Scott van-der-Sluis was something viewers kept track of with bated breath. Hence, their elimination has led many to wonder if the two are still dating, and we are here to explore the same!
Johnnie and Scott's Love Island USA Journey
Johnnie Garcia entered the Peacock show as one of the Casa Amor VIPs and spent about a week in the villa with all the regular male cast members. While there, she developed a very close connection with Leonardo "Leo" Dionicio, who also felt their bond was special. After the two ended up sleeping together, things got a bit complicated due to Leo's prior connection to Kassandra "Kassy" Castillo. While Johnnie thought that Leo's actions signified his preference for her, the man in question was torn about whom to choose for the next recoupling.
During the next recoupling ceremony, Leo decided to be partners with Johnnie. However, he was soon filled with guilt and regret after Kassy came back to the villa with Matia Marcantuoni. Kassy's bold proclamations that she was never going to forgive Leo for what he had done led him to distance himself from Johnnie, something that broke her heart. After much back and forth and conversations involving the three people involved in this triangle, Johnnie and Leo split up for good.
With the entry of 'Love Island' star Scott van-der-Sluis in the house after this particular arc, the British reality TV star had his eyes set on both Johnnie and Kassy. As for Johnnie, she was getting closer to Matia, and it seemed like her interest in Kassy was also being reciprocated. However, the final recoupling ceremony ultimately saw Kassy choosing Leo as her partner while Johnnie went with Scott, leading to Matia's elimination.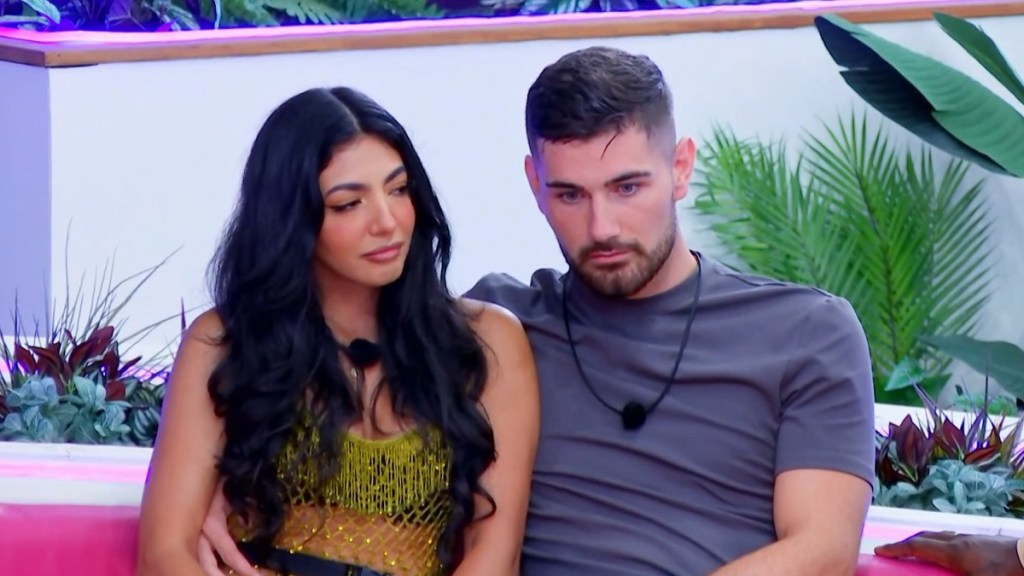 As the finals grew closer, the family members of the cast members sent their congratulations to the participants. Both Johnnie and Scott's loved ones seemed to approve of their choices, much to their delight. However, possibly due to the newness of their bond and Johnnie's complicated past in the show, they two were dumped right before the finals as per the public vote and hence did not make it to the top four.
Are Johnnie and Scott Still Together?
Following their time on the Peacock show, Johnnie Garcia and Scott van-der-Sluis have yet to share any updates regarding their status as a couple. Given the short amount of time that they spent in each other's company while on the show, many people cannot help but wonder if the two have continued to explore their connection in the real world. One of the major obstacles in this endeavor might be the fact that they are based on opposite sides of the Atlantic Ocean, which will likely pose significant challenges when it comes to meeting up.
That said, we do believe that they are at least on amicable terms as they continue to follow each other on social media. Post the wrap-up of her journey on the show, Johnnie has clarified that she has no ill will towards Kassy and even seems to have forgiven Leo to some extent. That said, her romantic life continues to be a subject of speculation for the general public. Whether or not Johnnie and Scott are dating each other, we are hopeful that they will earn many more achievements in their lives and fervently wish that their dreams for their love lives will soon be fulfilled.
Read More: Are Imani and Zay From Love Island USA Still Together?