Peacock's 'Love Island USA' is a dating reality show based on the similarly named British series and has been entertaining viewers since 2019. In the recently released fifth season, we get to see the ups and downs in the lives of many of these couples, including Kassandra "Kassy" Castillo and Leonardo "Leo" Dionicio, whose time together was far from simple and led to the viewers constantly being on the edge of their seats about what they might do next. But have they continued their relationship outside the villa? Well, here is what we know about the same!
Kassy and Leo's Love Island USA Journey Together
Both Kassandra "Kassy" Castillo and Leonardo "Leo" Dionicio entered the Peacock show on Day 1 and were coupled with each other. However, not long afterward, the latter found himself gravitating towards Anna Kurdys, leaving Kassy frustrated. Hence, the two decided to stop exploring their connection, and by the next recoupling ceremony, Leo was paired with Anna while Kassy was now in a couple with Carsten "Bergie" Bergersen. However, it did not take long for Kassy to confess to Keenan Anunay that she was interested in him, but that particular connection did not form into something more. Soon, Kassy and Leo started to gravitate towards each other.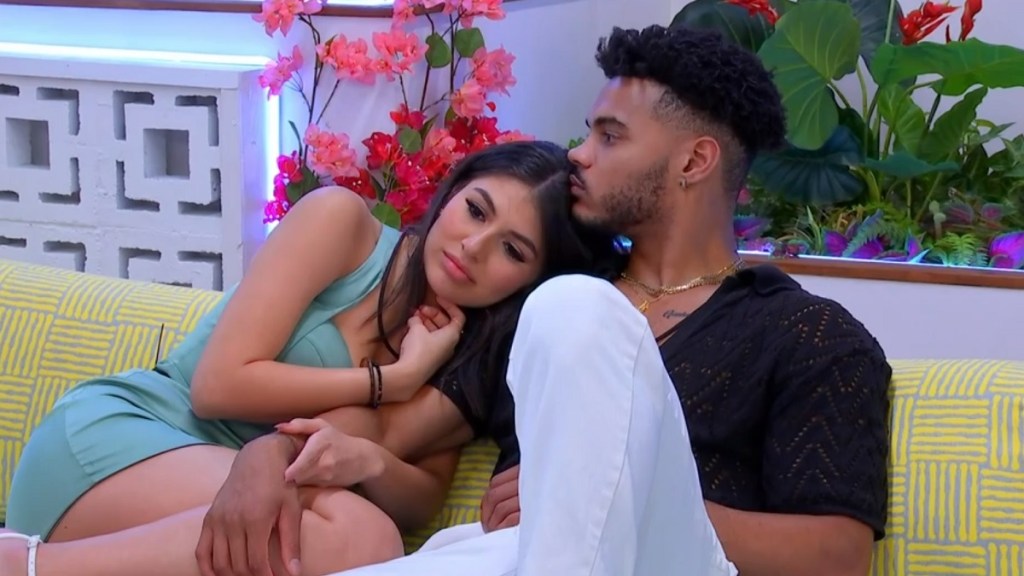 Anna was heartbroken after accidentally overhearing them talking about possibly resuming their relationship. After some inevitable tension, Kassy and Leo had gotten back together by the second recoupling ceremony. Things between Kassy and Leo became tough when they separated following the former's move to Casa Amor. Though they initially claimed that they were only interested in each other, they did not hesitate to explore other connections. While Kassy saw a goon bond develop between herself and Matia Marcantuoni, Leo was also getting close to Johnnie Garcia. In fact, the latter two actually ended up sleeping together, something that made Leo question his future with Kassy.
Ultimately, during the recoupling ceremony following Casa Amor, Leo chose to pair with Johnnie, and Kassy came back with Matia. She revealed that when she had seen Johnny talking about sleeping with someone in the video that the Casa Amor residents had gotten, she had an inkling that she had actually slept with Leo but had wanted to give him the benefit of the doubt. She expressed her displeasure about the apparent disrespect that Leo had shown her by sleeping with someone else and stated that she was done with him.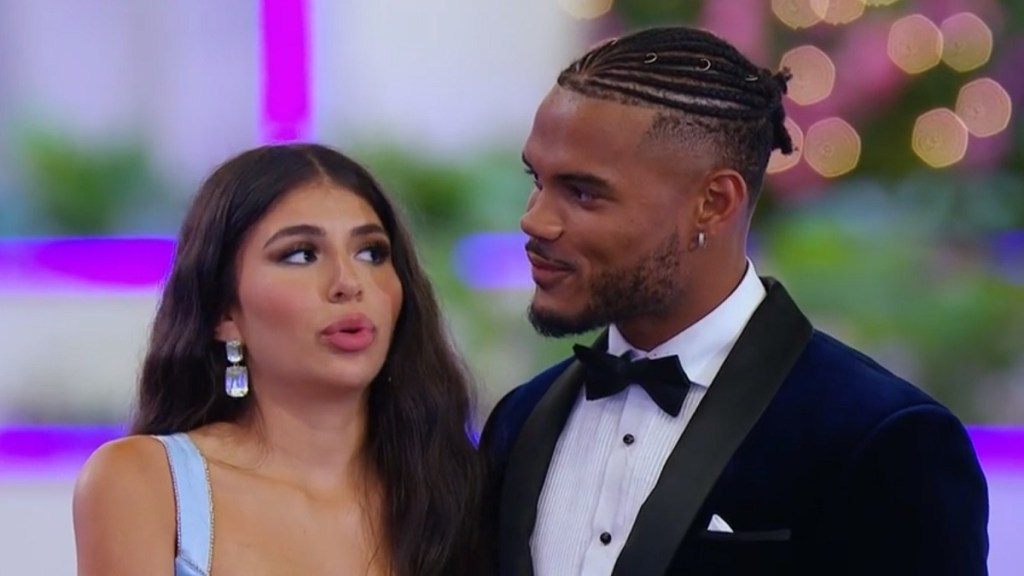 Guilt-ridden, Leo could not fully commit to pursuing Kassy or Johnnie until the latter, with a heavy heart, asked him to make a decision, and he chose the former. Now, knowing that Kassy was the only one for him in the villa, he gave it his all to win her back. While reluctant to entertain his advances, Kassy could not help but ponder over her strong feelings for Leo and wondered about what she should do. Not only did she want to explore her connection with Matia, but she was also getting close to newly arrived 'Love Island UK' star Scott van-der-Sluis and was exploring a possible romantic connection with Johnnie.
Everything between Kassy and Leo boiled down to the former's decision during the last recoupling ceremony. Having already ended things with Matia, she was torn between choosing Leo, Scott, and Johnnie. In the end, much to Leo's relief, she chose him, stating that she could not deny the connection between them. Perhaps it was the number of obstacles that the two had overcome to be back together finally, but Kassy and Leo certainly won many people over, helping them become the runner-ups of season 5 of 'Love Island USA.'
Are Kassy and Leo Still Together?
On their final date on the show, Leonardo "Leo" Dionicio asked Kassandra "Kassy" Castillo to be his girlfriend, and she happily obliged the request. Both of them were over the moon while talking about the development with the rest of the cast members and were certainly looking forward to their time together. While neither of them has shared any official updates regarding the status of their relationship after their time on the show, all signs indicate that they might still be together.
Quite recently, Kassy shared a picture of herself and Leo (the latter kissing the former on her cheek) on her Instagram story, stating that they will miss "Kaleo Island." The place in question is where the final date between the two took place, and its name is a combination of the names of the two reality TV stars. We wish them both the best and hope to see their relationship thrive in the future.
Read More: Are Bergie and Taylor From Love Island USA Still Together?