The fifteenth episode of ABC's medical series 'The Good Doctor' ends with Dr. Shaun Murphy getting sued for malpractice. His mentor Dr. Aaron Glassman takes him to his friend and renowned lawyer Janet Stewart as a client. While Janet convinces Shaun to settle the case with his insurance, Janet's junior and research assistant Joni DeGroot asks Shaun to move forward with the case and trial since seeking settlement is a moral admission of the malpractice he never committed. Joni and Janet are the prominent characters of ABC's new legal series 'The Good Lawyer,' a spin-off series of the medical drama. If you are intrigued to find out whether the two lawyers have real-life counterparts, here's what we can share!
Is Joni DeGroot Based on a Real Lawyer?
No, Joni DeGroot is not based on a real lawyer. The character was conceived by David Shore, the developer of 'The Good Doctor,' and Liz Friedman, the co-showrunner of the parent show. Shore and Friedman committed to the creation of 'The Good Lawyer' when ABC expressed their wish to "expand" the medical drama, which revolves around a doctor with an autism spectrum disorder. The series depicts how Shaun becomes one of the most talented surgeons in the country despite having the disorder. In the spin-off series, Shore and Friedman use the foundation of the parent series to depict how a person with a different disorder becomes a remarkable lawyer, which paved the way for the creation of Joni, who has obsessive-compulsive disorder.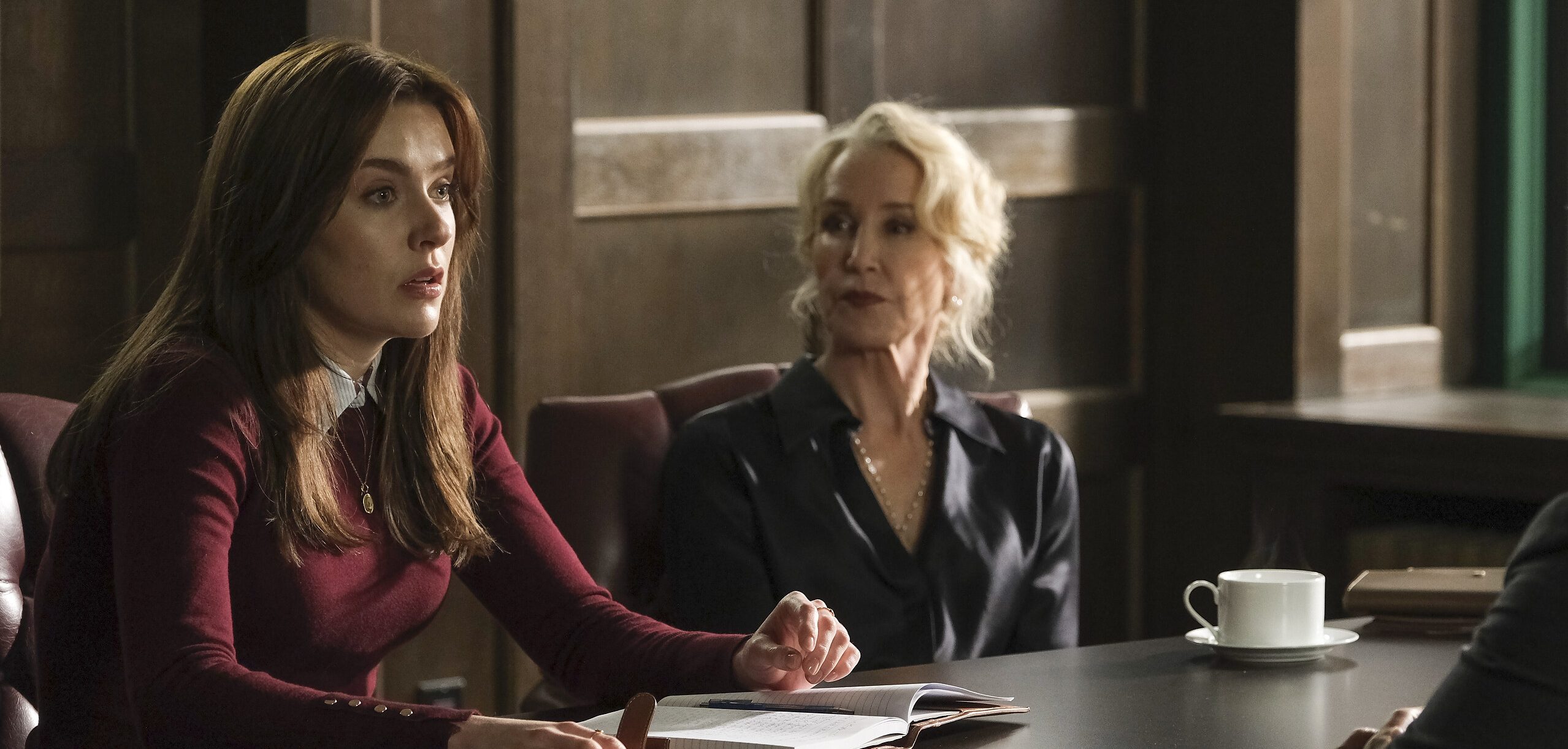 Although Joni is not based on a real lawyer with OCD, the character does represent professionals dealing with the disorder, especially lawyers. "I think it's a really wonderful opportunity to get some insight into what people with OCD live with every day. I grew up with OCD, with debilitating OCD. […] I have recovered a lot since then but it's a huge part of who I am. So, to be a part of something that on this scale is representing OCD, I knew very early on, I would love to be a part of it, to bring hopefully what is a genuine and nuanced look at what's it like to live with OCD," Kennedy McMann, who plays Joni, shared about how her character represents people with OCD
Even though Joni is fictional, parallels can be drawn between her and thousands and thousands of individuals who have succeeded in their careers despite having OCD. Several lawyers in real-life practice law despite getting diagnosed with the disorder. The challenges Joni faces must be similar to the ones they face in real-life as well.
Is Janet Stewart Based on a Real Lawyer?
No, Janet Stewart is not based on a real lawyer. Similarly to Joni being an alternative version of Shaun, her mentor Janet is an alternative version of Dr. Aaron Glassman, Shaun's mentor. Like Glassman, Janet is a brutally honest individual who doesn't think twice about confronting her mentee if the latter doesn't follow her instructions. But Janet champions Joni and her efforts to become a "good lawyer" the same way Glassman did in the case of Shaun. In the sixteenth episode of the medical drama's season 6, Janet even receives contempt of the court for her mentee to present her case well.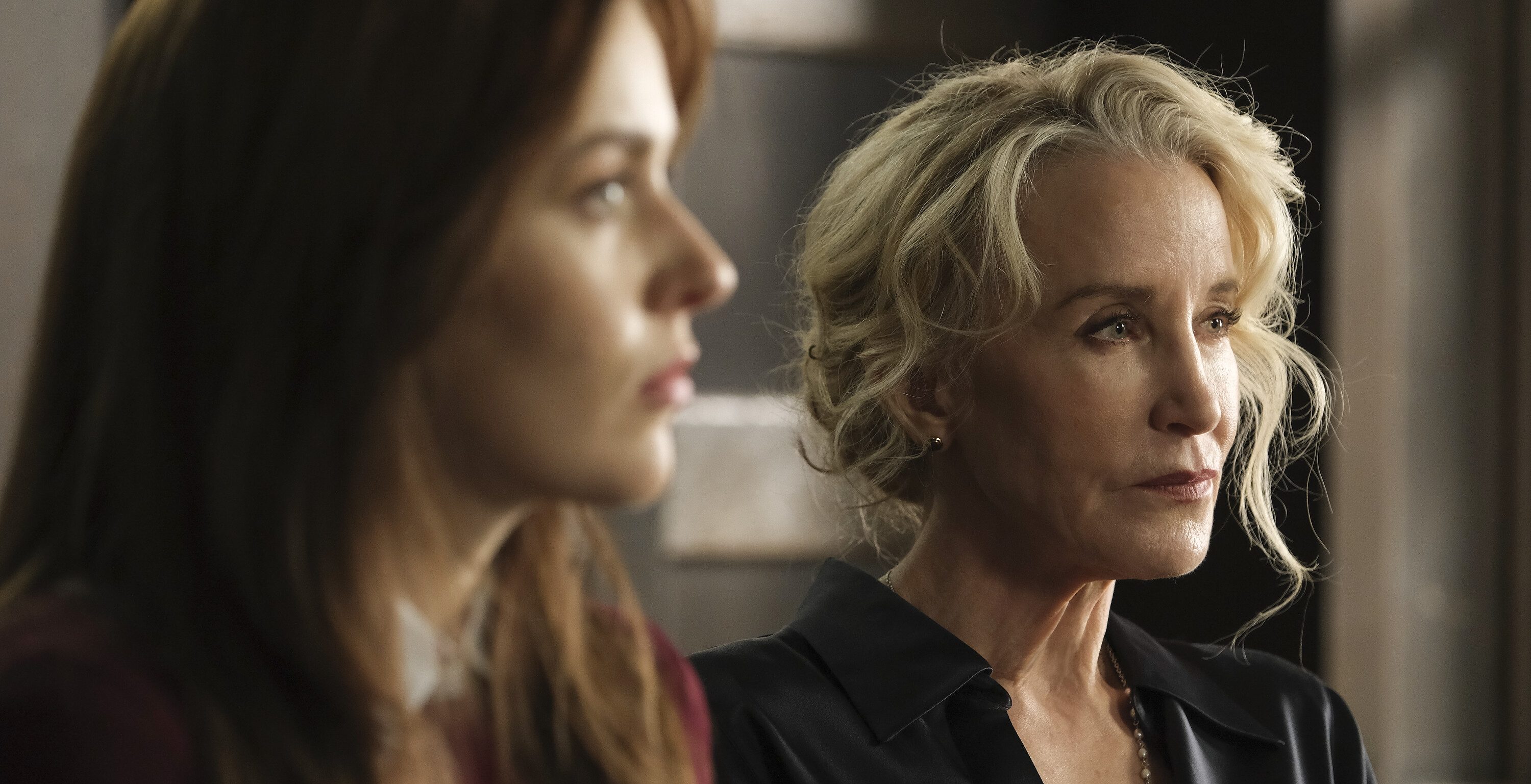 Janet's relationship with Joni is extremely similar to Glassman's relationship with Shaun. When the autistic surgeon's brother Steve fell from the roof of an abandoned train compartment when they were kids, the former rushed to Glassman for help. Likewise, when Joni's mother got involved in a case when she was a kid, it was Janet who helped her. Like Glassman had protected and cared for Shaun when he was growing up, Janet had done the same in Joni's case. They both even stand against their respective fellow board members to give their mentees a chance at excelling in their respective careers. In 'The Good Lawyer,' we can expect Janet to guide Joni as she emerges as a noteworthy lawyer.
Read More: Is Paige Spara's Lea Pregnant in The Good Doctor?