Netflix's 'Love Is Blind: Brazil,' AKA 'Casamento às Cegas: Brasil,' is a Brazilian reality series presented by Camila Queiroz and Klebber Toledo. Part of the 'Love is Blind' franchise, the dating show gives the participants the opportunity to find their future spouse without seeing them. In season 3 of the series, we saw many couples coming together, including Karen Bacic and Valmir Reis, as the fans eagerly cheered them on during their on-screen romantic adventures. Needless to say, people are eager to know if the two are still together, and we are here to explore the same!
Karen and Valmir's Love is Blind: Brazil Journey
During the first round of dates, Valmir was successful in leaving a successful impression on many women, including Karen and Maria Carolina Caporusso. However, when all the female participants reunited to talk about their dates, many of them realized that their conversations with the man were quite similar in nature. While Maria seemingly started to get disenchanted from Valmir, Karen held out hope for him.
Initially, Valmior focused his energy on wooing Maria while Karen started to develop a connection with Italo Antonelli due to their shared appreciation for Italian culture. However, after Maria rejected Valmir, he realized that he might lose Karen to another guy as well. Hence, he refocused his attention on Karen, much to her excitement and Italo's dismay. As the connection between Karen and Valmir deepened, the former could easily see a future with the latter.
Given everything in the show, Karen decided to break things off with Italo and started dating Valmir exclusively. In fact, it was not long before Karen deiced to take the reins and proposed to her on-screen partner. The development made Valmir quite happy, and he eagerly agreed to get married to Karen. The couple met each other after getting engaged and were looking forward to the honeymoon phase of their relationship.
Having traveled to Papi Beach in Rio Grande do Norte, Brazil, Karen and Valmir were more than happy to explore the other aspects of their relationship. However, given the negative impression that many of the female housemates had of Valmir, it was hard for Karen to interact with others without accidentally or deliberating listening to the gossip circulating around. That being said, the two remained utterly supportive of each other and were happy to start the next part of their journey.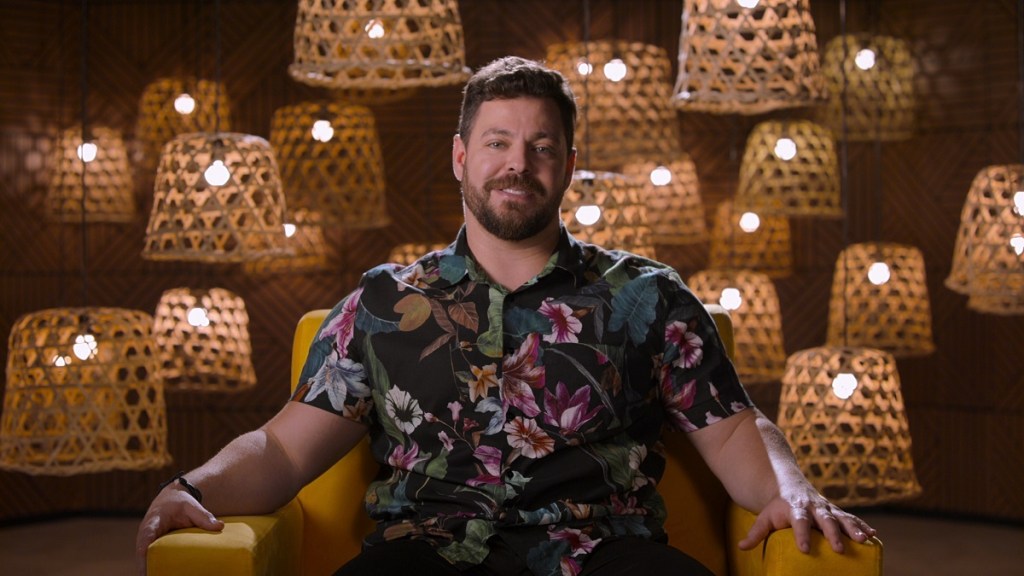 Upon returning to the real world, Karen and Valmir immediately went to check their phones, with Karen realizing that Italo had not only started to follow her but had also messaged her, saying, "Ciao!" This made Valmir extremely jealous, but he was able to soldier on. The fact that Karen had briefly dated one of his school friends in the past did not help matters. That said, their meetings with their respective family and friends did end on good notes though Valmir did suffer a huge loss midway through the social experiment due to the passing of his beloved grandmother.
However, things between Karen and Valmir were not always smooth. The former would often comment about Valmir's lifestyle choices, which bothered him very much. Thinsg seemingly came to a head during the communal game of Truth and Dare when Maria Carolina Caporusso stated that she was still not entirely over Valmir's angry outburst when she had rejected him. As he tried to defend himself, Karen asked Valmir to stop talking, which led to an awkward silence, with him sharing during a confessional that his partner could often be extremely rude, and she was apparently well aware of that.
During the bachelor parties for the brides and grooms, Italo made an appearance at the men's event and was welcomed brightly by Valmir. Even when the girls crashed the party and Karen and Italo met for the first time, Valmir kept trusting Karen, knowing that her heart belonged to him. This was despite people provoking him about the conversation that was being held by Italo and Valmir. Karen herself did not seem even a bit doubtful about her and Valmir.
Are Karen and Valmir Still Together?
Just before the day of their wedding, both Karen and Valmir were candid about not considering each other perfect, with the latter even calling his partner "annoying." However, it certainly did not stop them from saying "yes" at the altar. The excitement and happiness that the two exuded were certainly infectious, given the smiles of everyone around them. As of writing, Karen and Valmir have not shared an official update on their relationship.
Given the behavioral patterns of the participants, the fans of the couple are quite eager to learn what they can about the marital status of Karen and Valmir. Since returning to the real world, Valmir's frankness about his dislike of some of Karen's behavioral patterns might be another reason why they may have ended their engagement. From the very start of their relationship, their decision has been surrounded by controversies, and presently, they do not follow each other on Instagram.
Talking about the professional sides of their lives, Karen continued to work as a Senior Hiring Laywer for Cassius Sociedade de Advogados and has been making appreciable strides in her career—meanwhile, Valmir works as a Commercial Manager for Banco Daycoval. Both reality TV stars are seemingly close to their families. It does seem like living together in the real world may have paved the path for inevitable enmity between them, but we are hopeful that the couple is able to stay with each other despite the odds.
Read More: Are Daniel and Daniela From Love is Blind: Brazil Still Together?