Netflix's 'Is She the Wolf?' is a Japanese dating show that has become well-known for its heart-touching love stories. Though the path to finding love is far from easy for the cast members, they continue to give it their all in order to win the affection of the person they are interested in. The dynamic between Masaki Nakao and Mikako (from Japanese girl group Faky) in season 1 of the reality show is undoubtedly a great example of that. If you are one of the viewers eager to know if the two are still dating, worry not because we have your back!
Masaki and Mikako's Is She the Wolf? Journey
Just after they started their Netflix journey, Masaki Nakao and Who-ya were interested in getting to know Mikako and offered her their cologne. However, for the group's trip to Mount Fuji, Mikako chose to wear the gift she had been given from Masaki. Not dissuaded from his quest to woo Mikako, Who-ya decided to take her on a public date using the SUN line. However, Masaki chose to crash the date, and the three spent much time together before Who-ya decided to leave midway through, though he did meet Mikako again later in the day and gave her heartfelt gifts.
Now that it was evident that both Masaki and Who-ya wanted to date Mikako, the lady in question was torn about what to do. Even Robin Furuya decided to use his SUN line date to ask out Mikako as he was pretty curious about why two of his friends had fallen head over heels for her. However, this outing was crashed by both of Mikako's suitors. Ultimately, for the mid-season confessional, Mikako decided to choose Masaki, something that Who-ya was saddened by but decided to accept.
Masaki and Mikako continued to grow closer. There was indeed a hiccup when Julie (AKA Ju!ie) decided to only take Masaki on a photoshoot to Shōdo Island, Japan. The two developed a good bond, prompting Julie to ask Masaki on a public date using the SUN line. However, throughout the date, Masaki kept hoping that Mikako would crash the date, while Julie only seemed to have her heart set on Robin.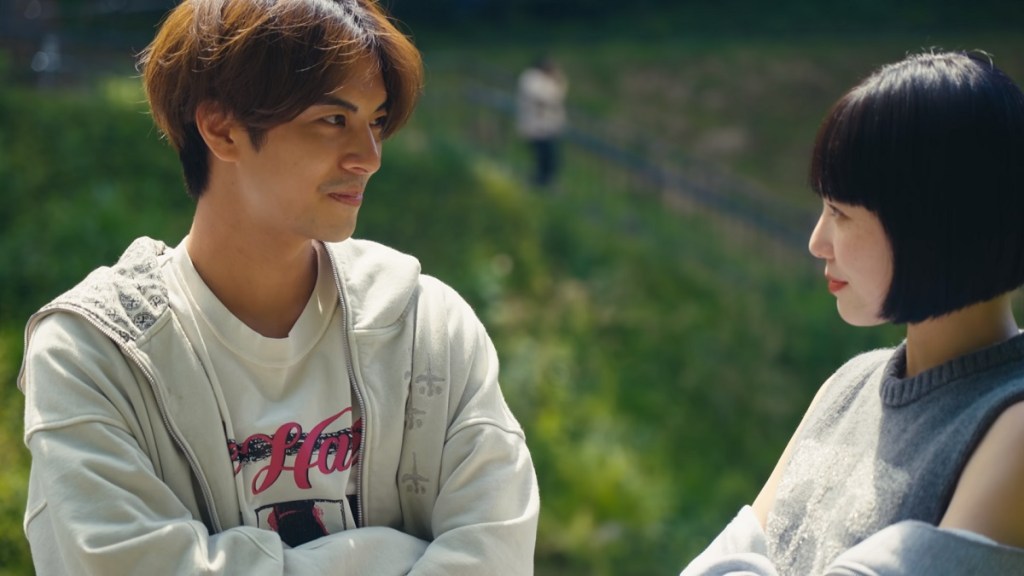 Later on, Masaki and Mikako talked, with the former clarifying that the date never turned into anything romantic, and he continued caring for Mikako. The latter even invited Julie and Robin to her photoshoot alongside Masaki, and the four became friends. Meanwhile, Who-ya realized that he had still not moved on from his feelings for Mikako. After his music show, which the cast members had attended, he asked one of them to stay back, with Mikako stating that she would do so since he had requested her to stay back.
Using a self-written song, Who-ya expressed his deep emotions for Mikako, something she was significantly moved by. This particular development seemingly made Masaki later wonder if Mikako had had a change of heart. He then asked her out on a private date using the MOON line, and both of them seemed to have a good time. During Masaki's final confessional, for which he chose Mikako, Who-ya also joined them, stating his affection for Mikako. In the end, she confessed her feelings for Masaki, expressing that her dedication to him had never wavered.
Are Masaki and Mikako Still Together?
As of writing, Masaki Nakao and Mikako have yet to share an update regarding their love lives. The two follow each other on Instagram, suggesting a certain level of amicability between them. However, they have yet to reveal whether or not their romantic affections have panned out into something more. Given their stellar on-screen chemistry, it is no wonder that people are eagerly hoping that Masaki and Mikako are still with each other. We can only wish that the two continue their stellar professional work and hopefully find their happily ever after, even if it might not be with each other.
Read More: Are Julie and Robin From Is She the Wolf Together?