A prequel to 'Yellowstone,' Paramount+'s Western series '1923' follows the Dutton family in the 1920s as the patriarch of the family Jacob Dutton tries his best to protect his family and ranch from the Great Depression. The series begins with Jacob facing a drought in the state of Montana, which forces him to take his cattle to the mountains to feed them. Like 'Yellowstone,' '1923' also opens a window to the cowboy way of life. Since many of the cast members of 'Yellowstone' are cowboys in real life, the viewers must be wondering whether there are any cowboys in '1923' as well. Here's everything you need to know about the same!
Cowboys in 1923
'Yellowstone,' the first series in Taylor Sheridan's 'Yellowstone' universe, features numerous real-life cowboys as actors. Forrie J. Smith (Lloyd), Jake Ream (Jake), Ryan Bingham (Walker), Ethan Lee (Ethan), etc. are the prominent actors who are either cowboys or associated with the cowboy way of life while growing up. In fact, the co-creator of 'Yellowstone' and the creator of '1923' Taylor Sheridan is a real-life cowboy as well. Sheridan's horse-riding skills are extensively featured in 'Yellowstone' as he plays Travis in the show. However, as far as '1923' is concerned, seems like none of the main or prominent recurring cast members of the show are not real-life cowboys.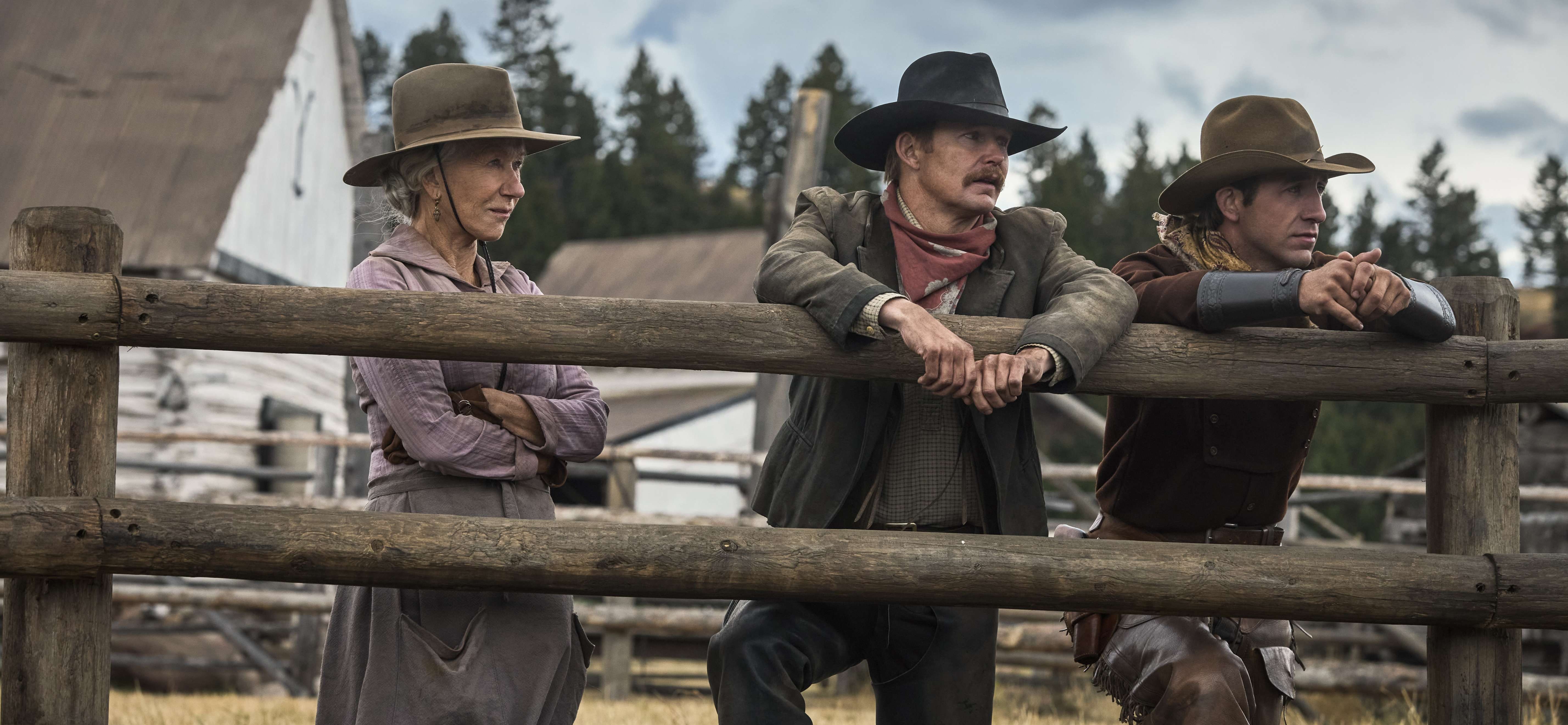 Having said that, the cast of the show had to participate in a two-week cowboy camp to learn or perfect horse riding and other skills that are part of the cowboy way of life. "It [the cowboy camp] was crucial for all of us. Taylor, a real cowboy, wanted the cast to get as good at cowboying as we possibly could with the time that we had. It was just so important. It was also fun, terrifying, demoralizing, and joyous," Brian Geraghty, who plays the Dutton Ranch foreman Zane, told Decider about the renowned cowboy camp arranged by Sheridan for the cast of the show. The camp helped Geraghty to be proficient with horses, guns, and other weapons.
The camp helped Marley Shelton, who plays Emma Dutton, to transform herself into a cowgirl. "One thing that Taylor Sheridan set in motion was this awesome cowboy camp that we all attended before shooting, and it was two weeks of nine-to-five horse riding, cattle wrangling, roping, buggy driving in Montana," the actress told FOX News about her experience. "And it was just an incredible way to live and breathe and take in the atmosphere of ranch life and also get to know each other as castmates," she added.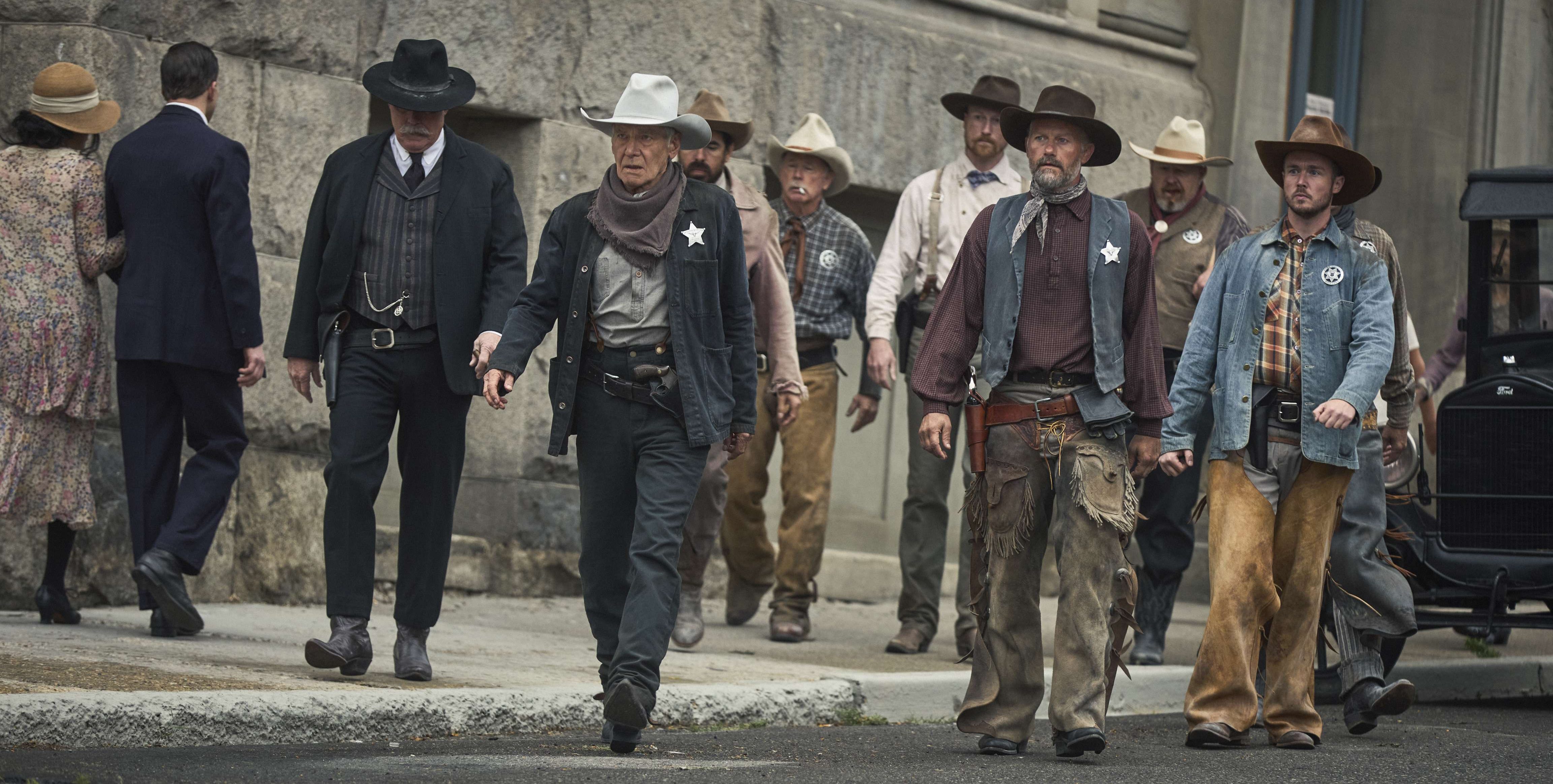 The cowboy-camp experience is an integral part of being a cast member of 'Yellowstone' or '1923' because it enables a performer who is not a cowboy in real-life to become one as the respective character. "I don't rehearse with my actors. There's no way to inform them what this way of life is, you just have to do it. I just take them out and put them to work," Sheridan explained the motive behind the camp, as per Cowgirl.
Although major cast members of '1923' aren't cowboys, there are several real-life cowboys in '1923' as unnamed minor characters or extras. These cowboys help the cast members to do the "tough jobs," such as driving cattle up a mountain, on camera. "We learned to drive cattle and we did our best. We fortunately have a few cowboys riding with us who do this for a living. The chaos is actually helpful, so we just go," Geraghty added to Decider about how the "driving cattle up a mountain" scene in the first episode of the show is done with the help of real-life cowboys.
Read More: What is Banner Creighton's Accent in 1923? Where is He From?