HBO's 'Barry' season 4 delivers a huge surprise for the viewers by jumping forward in time and showing a new aspect of the titular character's life. Once a celebrated Marine, an infamous hitman, and later a struggling actor, Barry Berkman is now a stay-at-home dad. In the fifth episode, he deals with a new challenge as he raises his son, John, with Sally. However, Barry must be careful, as his past could catch up with him at any moment and threatens to destroy his newfound peaceful family life. Meanwhile, Gene Cousineau makes a surprising decision that once again sets him on a collision course with Barry. If you are looking for details of Barry's new life and how Cousineau's decision can affect it, here is everything you need to know about the ending of 'Barry' season 4 episode 5! SPOILERS AHEAD!
Barry Season 4 Episode 5 Recap
The fifth episode, titled 'tricky legacies,' opens with Barry taking his son, John, to apologize for hitting his neighbor's son, Travis. Barry's neighbor finds it weird that the former does not allow his son to play video games. John makes peace with his friend and wants to play together again. However, given John's violent reaction, Travis' father disapproves. On the way home, Barry teaches John the importance of recognizing mistakes and making amends. Barry and John watch the news while Sally leaves for work. Conversely, Barry is a stay-at-home dad and looks after John.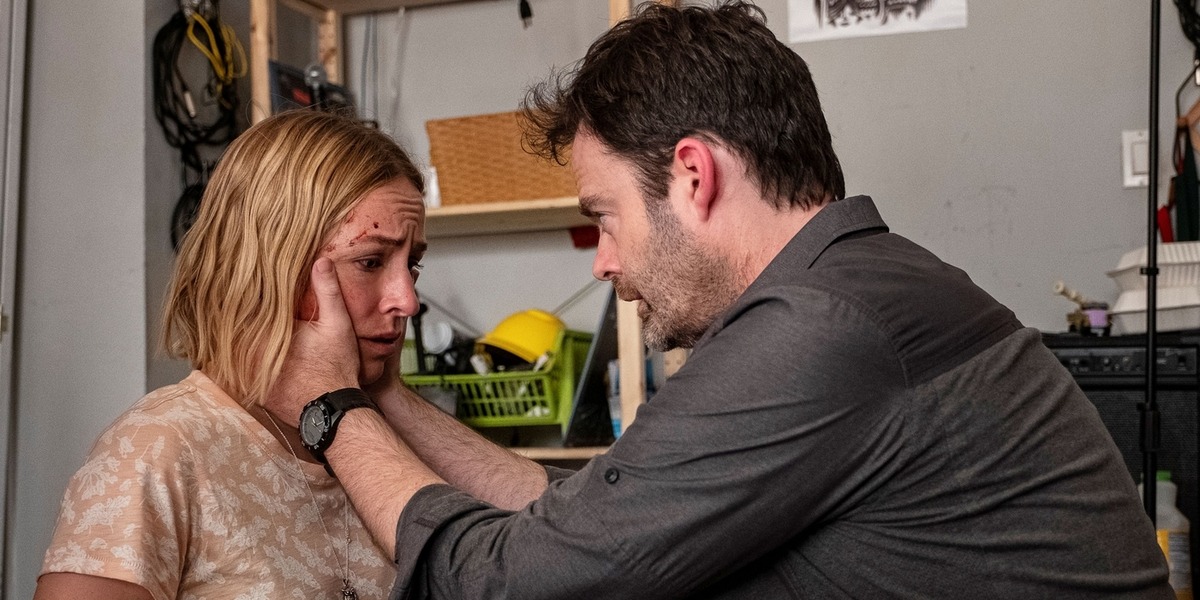 Sally works as a waitress and cashier at a nearby diner. She tries to keep her personal life private and does not mingle much. Moreover, Sally uses a fake name at work. She discovers from one of her co-workers that the cook, Bill, made sexually inappropriate comments about her. Sally checks on Barry and John while Barry teaches John about Abraham Lincoln. Meanwhile, Sally seems uninterested in listening to Barry and continues drinking alcohol to hide her true feelings.
John quickly starts realizing he is different from other kids, and Barry is overprotective of his son. Barry and Sally have become religious and watch a video of a Minister preaching the Bible. Later, Barry takes John for a walk, where John sees a group of children his age playing baseball. John craves being with the children. Later, Travis teaches John to catch a ball and encourages him to join them for a baseball game. However, Barry discovers the glove Travis gave John and shows him gnarly videos of baseball injuries. At night, John has nightmares because of the videos and seeks comfort from Sally. However, Sally does not appear affectionate towards her son.
At work, Sally notices Bill checking her out and has lunch with him. Bill tells her a story of a robbery his brother was involved in. He also expresses his sexual desires to Sally. Later, Sally asks Bill to follow her into the bathroom. She appears to seduce Bill but starts strangling him. After nearly choking him out, Sally slaps and threatens Bill to leave the diner and never cross paths with her. Meanwhile, we also see Sally depending on alcohol, and she sometimes craves the Hollywood life she quit to raise a family with Barry.
Elsewhere, Gene Cousineau visits the offices of Warner Bros and has a proposal for them. However, one of the studio executives refuses to recognize him since Cousineau has been reported missing for nearly eight years and was presumed dead. She is forced to listen to Cousineau, who claims to have important information. On the other hand, Barry shows John his medals from his service and time in the war. Barry reveals he was a Marine and tells John stories from his posting in Iraq. Soon, John starts seeing his father as a hero. Barry promises to always protect John before putting him to bed.
Barry Season 4 Episode 5 Ending: Why Did Cousineau Come Back?
In the episode, John's perception of his father changes after learning about Barry's time as a Marine. Moreover, Barry's promise to always protect John foreshadows a twist that threatens to destroy his family. In the final moments, we see Sally watching a television show on her laptop. However, she receives a notification alert for Barry Berkman. Since Sally and Barry are likely living under false names, implying the alert is related to Barry's past. Barry hears Sally shrieking and rushes to the living room. Barry checks on Sally, only to find an article about Cousineau's return on her laptop.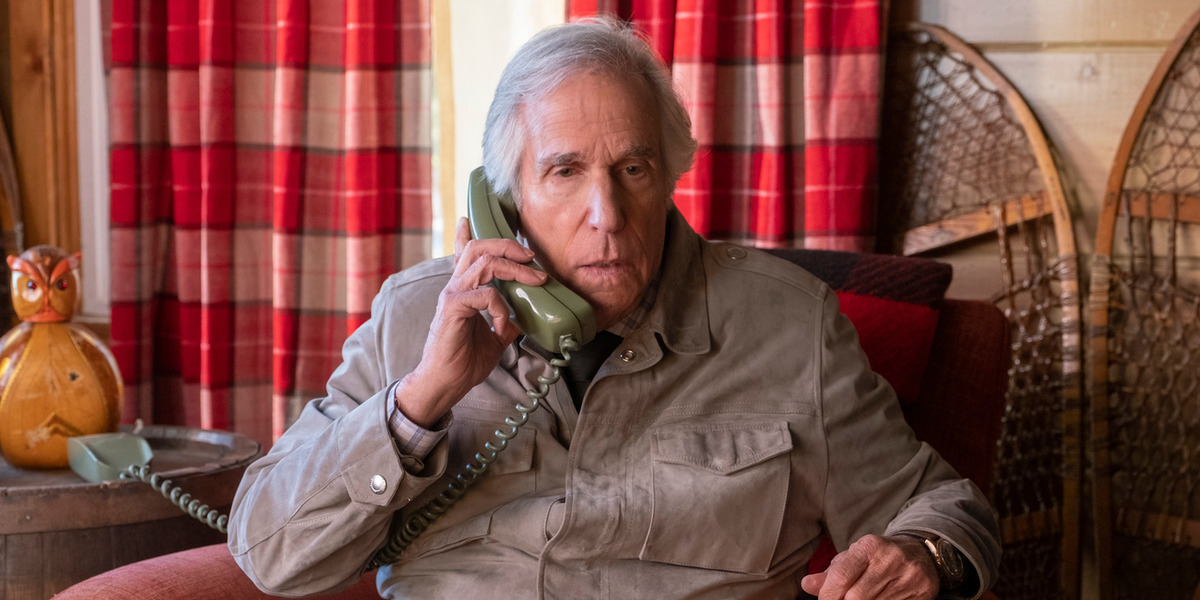 The article reveals that Barry's life is being turned into a movie. Moreover, Cousineau is acting as a consultant on the proposed film. Barry and Sally are shocked about the revelation as the film will spill the beans on Barry's life and criminal past. Consequently, the revelation could hurt John. Similarly, it could also expose Barry and Sally's present whereabouts leading the FBI directly to the family's doorsteps. As a result, Barry is determined to stop the movie from seeing the light of the day. He resolves to kill Cousineau, setting up a final confrontation between the former student and mentor. However, whether Barry succeeds in stopping the truth from coming out or faces the consequences of his actions remains to be seen.
Read More: Barry Season 4 Episode 4 Recap and Ending, Explained