HBO's 'Barry' is a dark comedy series created by Alec Berg and Bill Hader. It revolves around Barry Berkman; a hitman turned amateur actor whose past crimes continue to haunt him as he tries to create a better life. The show's third season ends with devastating consequences for Barry as his past finally catches up to him. Barry is betrayed by his former mentor and arrested for the murder of Janice Moss. In the fourth season's double-headed premiere, Barry adjusts to life in prison while Sally spirals after the revelation of Barry's crimes. Meanwhile, Hank and Cristobal set their sights on a new business. However, Barry's one decision sets them all on a collision course. If you are looking for details about the ending of 'Barry' season 4 episode 1 and episode 2, here is everything you need to know! SPOILERS AHEAD!
Barry Season 4 Episode 1 and 2 Recap
The season 4 premiere, titled 'yikes,' opens with Barry in prison for the murder of Janice Moss. His crimes are reported in the news while Barry's former acting teacher, Gene Cousineau, breathes a sigh of relief. Elsewhere, Sally lands in her hometown of Joplin, Missouri. She learns of Barry's involvement in Janice's death and suffers a panic attack in the car. However, Sally's mother sees it as a tantrum and does nothing to comfort her daughter. Meanwhile, Barry's former mentor Monroe Fuches aka The Raven, is in the same prison as Barry.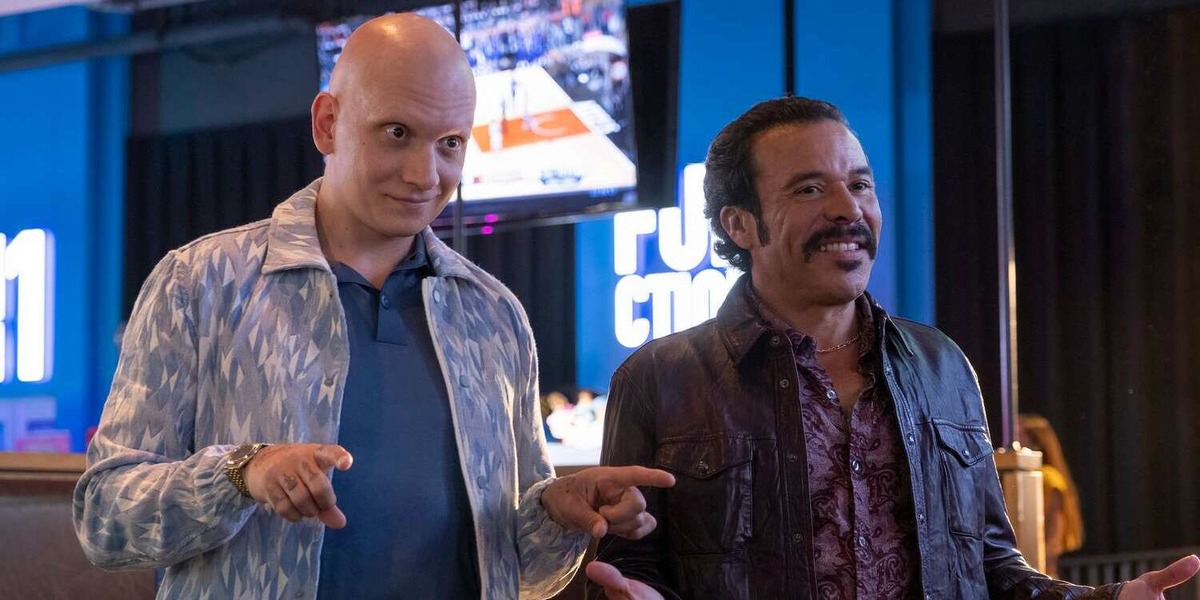 Fuches talks with the FBI Agents and tries to cut a deal with them. He demands protection and a new life outside prison from the FBI in exchange for getting wired up and disclosing evidence of Barry's other crimes. Meanwhile, Cousineau is praised for helping Jim Moss catch Barry. Elsewhere, NoHo Hank and Cristobal live happily after defeating the latter's gang. Cristobal learns that construction businesses are facing a shortage of quality sand, increasing construction costs. As a result, he convinces Hank to return to Los Angeles, California, and start a sand-supplying business.
Sally feels uncomfortable and smothered at home by her parents as her father is overly affectionate, and her mother patronizes her relationship with Barry. Meanwhile, Barry starts seeing flashbacks of his childhood in prison. Barry and Fuches run into each other, and Barry apologizes for causing events that led to Fuches' imprisonment. Elsewhere, Jim Moss meets Cousineau and urges him to meet journalist Lon Oneil and share the details of his involvement in catching Barry.
On the other hand, Barry calls Cousineau from prison and realizes that his teacher betrayed him. Simultaneously, Hank has a vision of Barry and himself being trapped inside the Bolivian gang's cell. It leads to Hank learning of Barry's arrest and wanting to help him escape from prison. In the episode's final moments, Barry loses control over his feelings and is comforted by a correctional officer. However, when Barry proclaims he is a cop killer, the officer brutally beats Barry until Fuches save him.
The second episode, titled 'bestest place on the earth,' opens with Barry having another flashback of childhood. He remembers his first meeting with Fuches. Meanwhile, Fuches reveals he gave up his deal with the FBI to help Barry. He hires a powerful lawyer to get himself and Barry out of prison. Fuches tries to form a gang with other inmates to protect them until their lawyer can formulate a plan. However, Fuches' attempt to recruit members goes badly.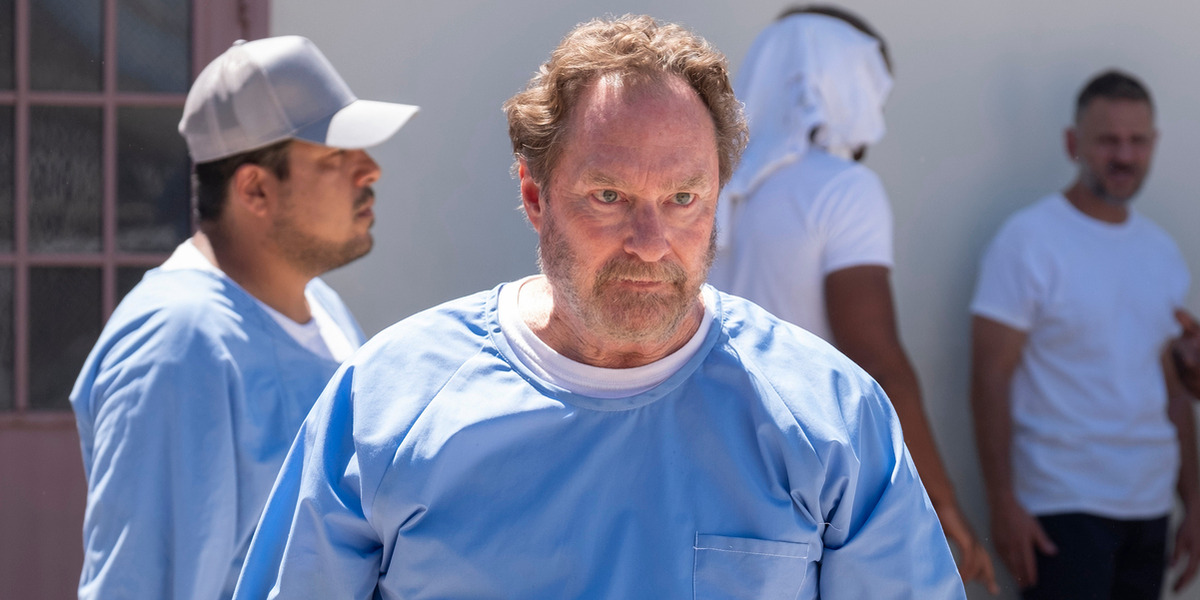 Elsewhere, Hank and Cristobal work to set up a supply and distribution chain for their sand business but require the help of two rival gangs. The duo arranges a meeting between the gangs and slowly convinces them to set aside their differences and work together. However, Hank suddenly goes off script and expresses his desire to break Barry out of prison. As a result, Cristobal is enraged at Hank for dragging Barry into their new business. Meanwhile, Sally visits Barry in prison and seeks an answer about their dog's whereabouts. However, she ends up showing some empathy for Barry.
In Los Angeles, Cousineau meets journalist Lon Oneil and presents him with all the details leading to his involvement in Barry's arrest for Janice Moss' murder. On the other hand, Sally seeks a new job with the help of Natalie Greer, her former agent. However, Natalie explains that Sally's association with a serial killer makes her a liability, and no one wants to hire her. A fuming Sally goes to Cousineau's theater and asks why he did not tell her about Barry's crimes. However, Cousineau defends himself, saying Barry threatened his family. Meanwhile, Barry conjures an idea to help him get released from prison.
Barry Season 4 Episode 2 Ending: Where Did Barry Go?
In the episode's final act, Fuches searches the prison for Barry but to no avail. Instead, he finds an inmate named Tomas in Barry's cell. Meanwhile, we see Barry having a flashback to his childhood, where he and Fuches play with army toys. It leads to Barry speaking with the FBI Agents and asking them to give him a plea deal. Barry reveals that he has worked as a hitman for several international syndicates. Thus, he could help the FBI catch dangerous criminals. Barry's absence from his cell indicates that the FBI Agents agreed to Barry's proposal and gave him the same deal promised to Fuches.
Due to their complicated history, Barry's flashbacks indicate he can no longer trust Fuches. Since Fuches was responsible for dragging Barry into a life of crime, the former hitman turned actor does not believe that Fuches has his best interest at heart. Ultimately, Barry turns on Fuches and gets a plea deal with the FBI that shifts him to a secure housing facility. In the final moments, Fuches calls Hank and informs him of Barry's deal and association with the FBI. As a result, Barry could end up exposing the Chechen mafia's crime. Thus, Barry's decision of self-preservation directly makes him an enemy of Hank and Cristobal. The episode ends with Hank setting his heart on killing Barry, setting up a devastating conflict between Hank and Barry.
Read More: Barry Season 3 Finale Recap and Ending, Explained