The filming of the second season of BBC's 'The Responder' is set to begin in September in Liverpool, England. The British police drama follows Chris Carson, "a crisis-stricken, morally compromised first responder tackles a series of night shifts on the beat in Liverpool while trying to keep his head above water personally and professionally," as per the official logline.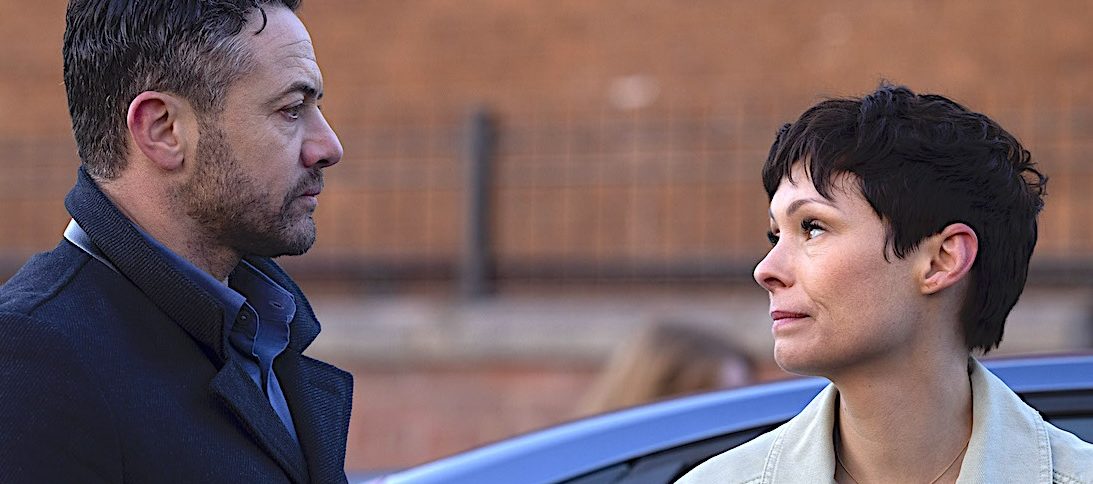 'The Responder' premiered on BBC One in January last year and went on to become a favorite among fans and critics. The show was quickly renewed for a season 2 in March 2022. Since the premise of the show is set in Liverpool, the first season was also filmed in and around the city. The producers of the series were also funded by the Liverpool Film Office through the LCR Production Fund. Apart from 'The Responder,' Liverpool has hosted several other productions, including 'Peaky Blinders,' 'The Batman,' 'The Crown,' 'Captain America: The First Avenger,' 'Fantastic Beasts and Where to Find Them,' 'Jack Ryan: Shadow Recruit,' and 'Bulletproof' for filming.
Series creator and writer Tony Schumacher had earlier teased that the filming of the second season would take around four to five months to finish. Since 'The Responder' is a UK-based production, the filming of the third round will not be affected by the ongoing SAG-AFTRA strike. "Hoping to start filming in September, all being well. And then we'll carry over for about three months, four months, and then it's in the hands of the BBC [in terms of] when it goes out. But sooner rather than later, I hope," Schumacher told RadioTimes.
'The Responder' season 2 will once again star Martin Freeman as Chris Carson. The Emmy-winning actor is known for playing John Watson in 'Sherlock,' Bilbo Baggins in 'The Hobbit: An Unexpected Journey,' Lester Nygaard in 'Fargo,' Everett K. Ross in 'Black Panther: Wakanda Forever,' and 'Captain America: Civil War,' and Phil Rask in 'StartUp.'
The new season will mark the return of Adelayo Adedayo ('Some Girls') as Rachel Hargreaves, MyAnna Buring ('The Witcher') as Kate Carson, Emily Fairn ('Rain Dogs') as Casey, and Josh Finan ('Hellboy') as Marco. Apart from the already-established cast, the show is also going to feature some new characters in the second season. "We're hoping we're going to get a few good names [to join]. We're really excited. I think people are going to love them," Schumacher had revealed.
The first season also features Warren Brown as Raymond Mullen, Philip S. McGuinness as Ian, Mark Womack as Barry Ian Hart as Carl Sweeney, Rita Tushingham as June Carson, Kerrie Hayes as Ellie Mullen, Faye McKeever as Jodie Sweeney, David Bradley as Davey, Christine Tremarco as Diane Gallagher, Amaka Okafor as Deborah Barnes, and James Nelson-Joyce as Greg Gallagher.
Freeman also serves as an executive producer on the series, along with Lawrence Bowen and Chris Carey. The direction responsibilities have been taken up by Tim Mielants, Philip Barantini, and Fien Troch. 'The Responder' is produced by Rebecca Ferguson, who previously worked on 'Wolf,' 'Happy Valley,' 'The Capture,' 'The Trial of Christine Keeler,' 'Next of Kin,' and 'Cold Feet.'
Read More: Best British and BBC Shows on Netflix