Life can be pretty hard, and it is to take the load off of these trying times that movies are made for. Sometimes, all you need is to rest on your comfortable couch, eat your comfort food and watch a film that simply makes life seem better. Instead of brain-frying plots and complicated characters, you need stories about normal people going through normal problems and finding the strength in their faith to get out of the situation.
Sometimes, when the going is tough, you need a story about the characters that don't feel unreal to you, whose life doesn't feel like it is straight out of a movie. You need characters who go through things that you have gone through, who have tested their faith as you have, who have faltered as you have. You need them to assure you; and to help you out, we have put together a great list. Here is the list of the best Christian and faith-based movies of 2019 that you must watch:
10. The Pilgrim's Progress (2019)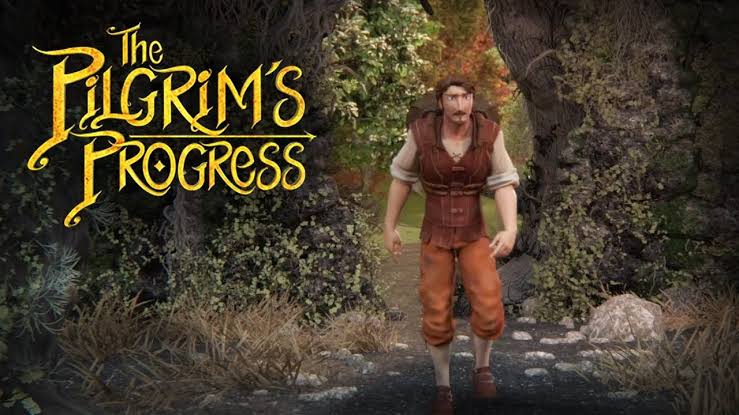 John Bunyan's epic saga is not only an important piece of religious literature but is also considered one of the, if not the, first full-length novels in history. The story is full of allegories from Christianity and focuses on the journey of an everyday man. It is a great learning source for anyone who seeks inspiration to get through the tough times in their life. 'The Pilgrim's Progress' is an animated feature based on the book.
The protagonist of the story is a man named Christian who leaves his home in order to seek deliverance, the path of which is pointed to him by Evangelist. A number of hurdles appear on his way in the form of Obstinate, Beelzebub, Hypocrisy and Wanton; but he also meets Help, Goodwill, Watchful and Charity. His journey is a representation of the life of a normal human, the bad things we have to let go of and the good things we need to embrace in order to make ourselves better.
9. Heavens to Betsy 2 (2019)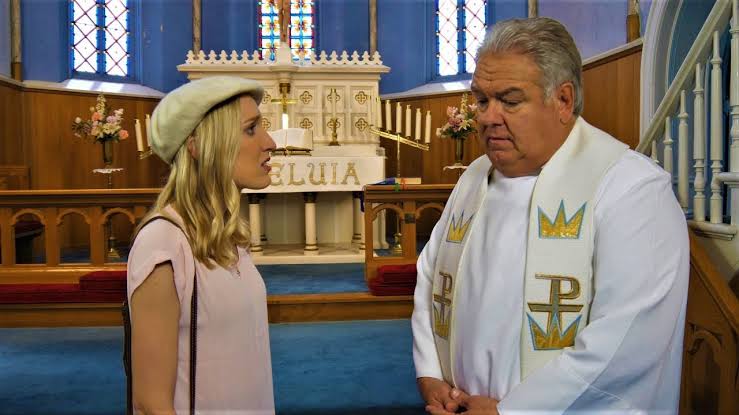 The predecessor of this film, 'Heavens to Betsy', tells the story of a children's author whose life is completely changed when all her prayers are answered. By all the prayers I mean that all the wishes that she made when she was a kid and all the pleas that she made to the Lord when she was an adult. Each and every one of them come true for her, and this changes her life completely.
'Heavens to Betsy 2' picks up after the conclusion of these events. Betsy is a successful author of a book now, and this success brings her into the focus of some people whose profession rests on destroying others. Betsy agrees to interview for a famous media personality, but this person only aims to question her faith and degrade her reputation in front of the whole world.
8. Overcomer (2019)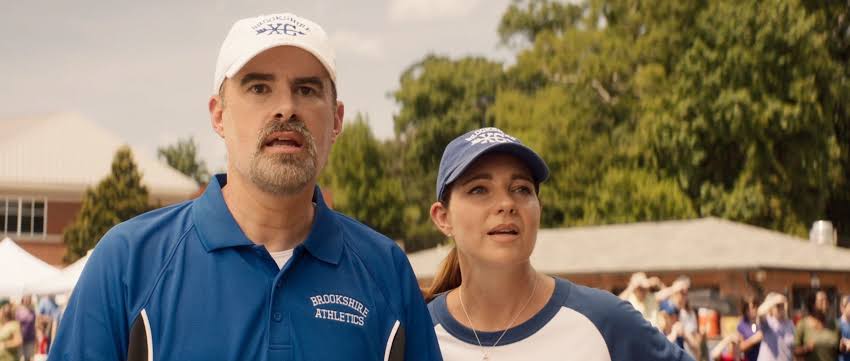 "Whatever happens, happens for the best" is one of the most common sayings. In their most difficult times, people need something to hold on to, and it is then that they need God the most. To keep their faith in him, that whatever trouble they are going through right now is for something greater in the future. But it is easier said than done.
John Harrison had a stable job and a settled life as a high school basketball coach. But when the dynamics of the town shift, the locals are forced to move away and find some other place to build a new life. Harrison too is forced to give up his career. He accepts to become the running coach of a girl who lives on the other side of the country, even when he doesn't like this job or even the sport for that matter. For a long time, he wonders why his life met with this upheaval, and soon, it becomes clear.
7. Sweet Inspirations (2019)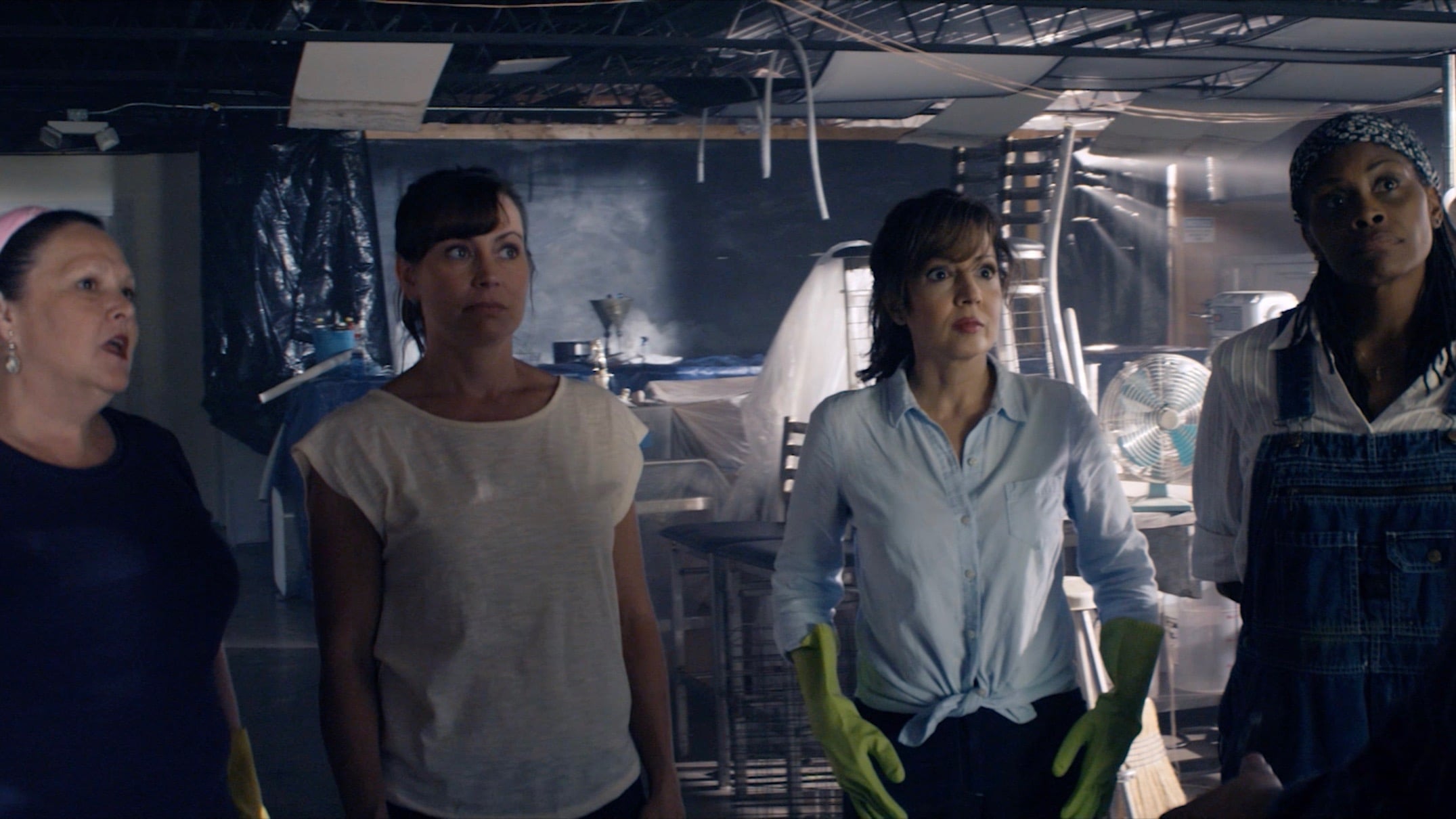 One of the reasons why humans are social animals is because we need each other, to share our griefs, sorrows, problems and happiness. Religion helps bring people together and in sharing the sense of camaraderie that allows them to be there for each other no matter what the situation. A similar scenario is explored in 'Sweet Inspirations'.
When one of their own faces trouble, a group of middle-aged Christian women come together to help her out. They need to whip up a sum of money in a given amount of time if they are to save a local women and children's shelter. One of them comes up with the idea of selling cupcakes, and the icing on the cake is the scripture verses on them.
6. Heavenly Deposit (2019)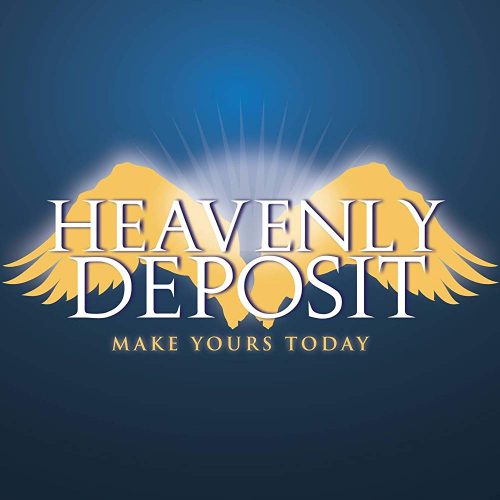 Peter Ranos faced a devastating loss early in his life. He lost his father, and unable to comprehend why such a thing could have happened, he deduced that there is no such thing as a God and that bad things happen for no reason at all. Giving up on God and faith, Peter continued to live his life. After some years, we find him married and indulged in his struggle to be an actor. However, things are not any better for him. His life is crumbling around him, financially and emotionally. Neither is his professional life moving forward nor is his personal getting any better. Until one day. He has a divine encounter which changes everything he thought he knew.
5. The Other Side of Heaven 2: Fire of Faith (2019)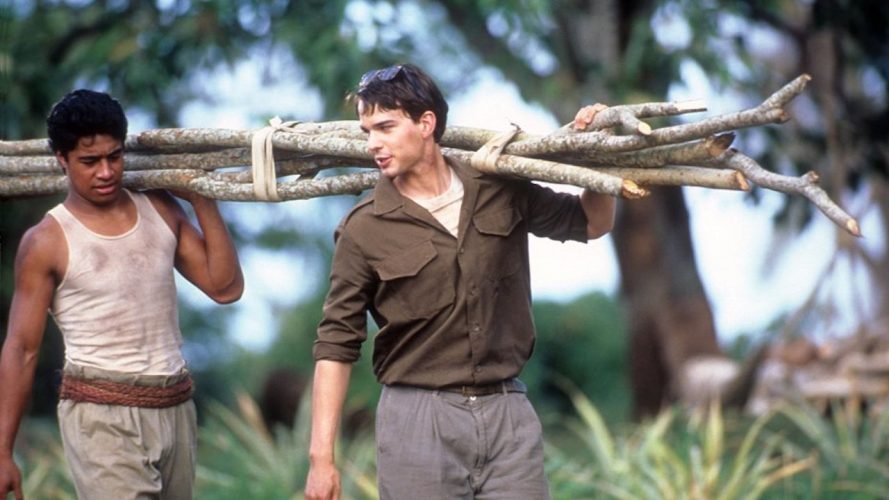 The first part of this series, 'The Other Side of Heaven', came way back in 2001. It tells the story of a missionary who is sent on a mission to the Tongan islands, along with his fiancée and recounts his trials and tribulations there. It is based on a true story and stars Christopher Gorham and Anne Hathaway in the lead roles. This second instalment has come after a very long time, and so, there are some significant changes in it. F
irst off, the characters have all grown up, and the protagonist and his wife have returned to the islands with their five daughters, and a sixth child on the way. Also, Anne Hathaway has not reprised her role. The plot begins with the missionary sharing trouble with a Tongan minister. His new child is born with sickness, and the minister's son has some problems too. The film focuses on how the barriers are broken between people of two different faiths when they are united by a cause.
4. Breakthrough (2019)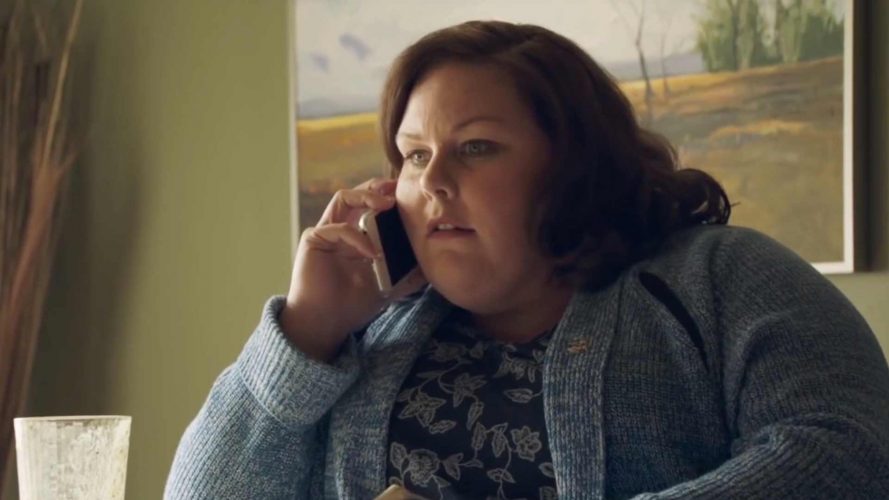 Based on the book named 'The Impossible', 'Breakthrough' tells the real story of a teenage boy who fell in an icy lake and was miraculously resurrected after having no pulse for forty-five minutes. This miracle was also accentuated by the fact that her parents were people of faith and that his mother had been continuously praying for his life. Though the premise seems a rather grim one, the hopeful tone of the story makes it worth a watch. The film stars Chrissy Metz, known for her role in the family drama 'This Is Us', while Topher Grace plays the role of the pastor who helps the parents through this challenging trial.
3. The Wake of Light (2019)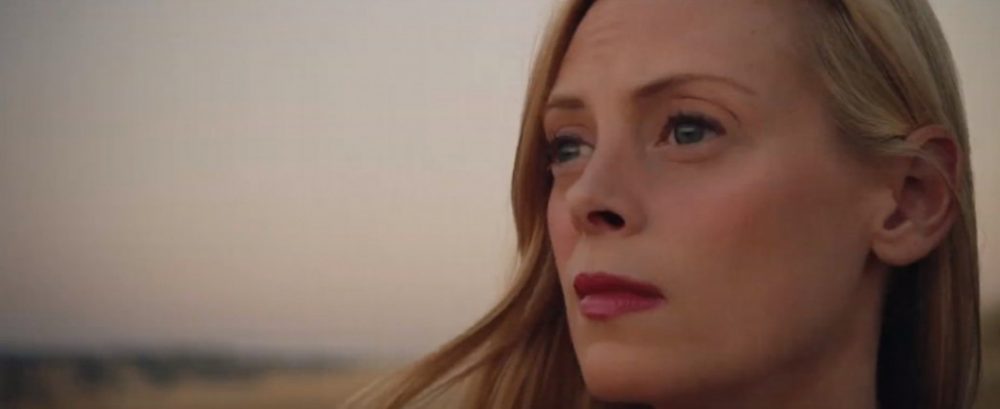 Everyone is riddled with some sort of responsibility. People want to be free, to be able to travel the world, leaving behind their material desires, but there are some responsibilities that you just can't turn away from. 'The Wake of Light' tells the story of a woman named Mary who is going through a similar dilemma in her life. She has to care for her ailing father and run their family farm. But, when she meets Cole, the traveller who incites her with the more adventurous sort of life, she finds herself at crossroads with what she wants and what she needs to do.
The film shows the struggles of the choices that people have to make and tries to untangle the questions of the higher purpose that people often come across in their lives. It puts you in the shoes of a character that you can easily relate with and makes you question what would you do?
Read More: Best Christian Movies Ever Made
2. The Least of These (2019)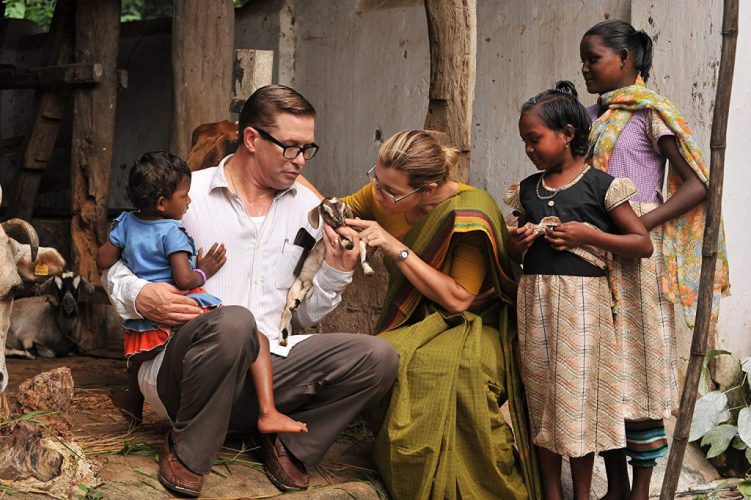 Graham Staines was an Australian missionary who, along with his wife, worked in the rural regions of Orissa, India, caring for lepers. This film follows the true story, and the tragic event, that happened in the late 1990s. Manav Banerjee is a journalist who moves to Orissa in search of a better career. He finds an opportunity when he hears about Graham Staines' mission. He hears that under the cover of caring for lepers, Staines has been converting Hindus into Christians. Manav decides to launch an investigation into this which changes the course of life of everyone involved in the matter.
This heart-wrenching tale will make you sit back and think about the way you perceive some things about humanity. It is the study of human nature more than it is the study of one's faith.
Read More: Best Podcasts on Jesus
1. XL: The Temptation of Christ (2019)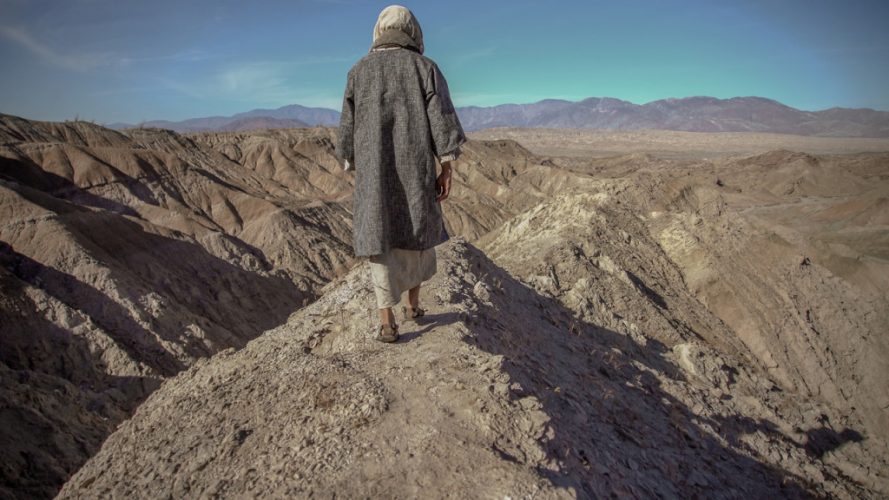 The Son of God, Jesus Christ, went through a lot of trials and tribulations to save humanity from its sins and to lead it towards the path of the Heavenly Father. Even being the son of God didn't provide any reprieve, or make things any easier for him. In truth, it just made things harder, and in turn, made his sacrifice even more meaningful.
This film explores a specific time in Christ's life. After being baptised by John the Baptist, Jesus fasted for 40 days in the Judean desert where Satan tried to tempt him. 'XL: The Temptation of Christ' shows how the Satan tried all the tricks in his book to make Jesus give up on his quest to save humanity, and how Jesus, despite being weak and withered by the fast, succeeded in rebuffing all these temptations.
Read More: Best Christian Movies on Netflix