Injustice revelations, corrupt systems, and politicians, and plot twists that make you rewind the entire film back to the start because you missed one tiny dialogue that was really important. If you watch courtroom movies because of all this, you're just like me. But courtroom dramas are not a new trend, they've been here for ages, not just in movies but books as well, from classics like 'To Kill a Mocking Bird' and 'The Wrong Man' to modern emotional movies like 'The Judge'. Some of these movies can even prove to be educational for aspiring lawyers and some of them hold political and historical significance that can add value to anyone's general knowledge.
You may have different reasons to watch this kind of movie; maybe you love the intense drama that revolves around courtroom debates or you want to learn more about the
historical
significance of an event. So keeping all that in mind, we have managed to compile a small list of some of the finest courtroom movies for you. Here's the list of really good courtroom movies on Netflix that are available to stream right now. You may also find some of these movies on Hulu or Amazon Prime.
15. Extremely Wicked, Shockingly Evil, and Vile (2019)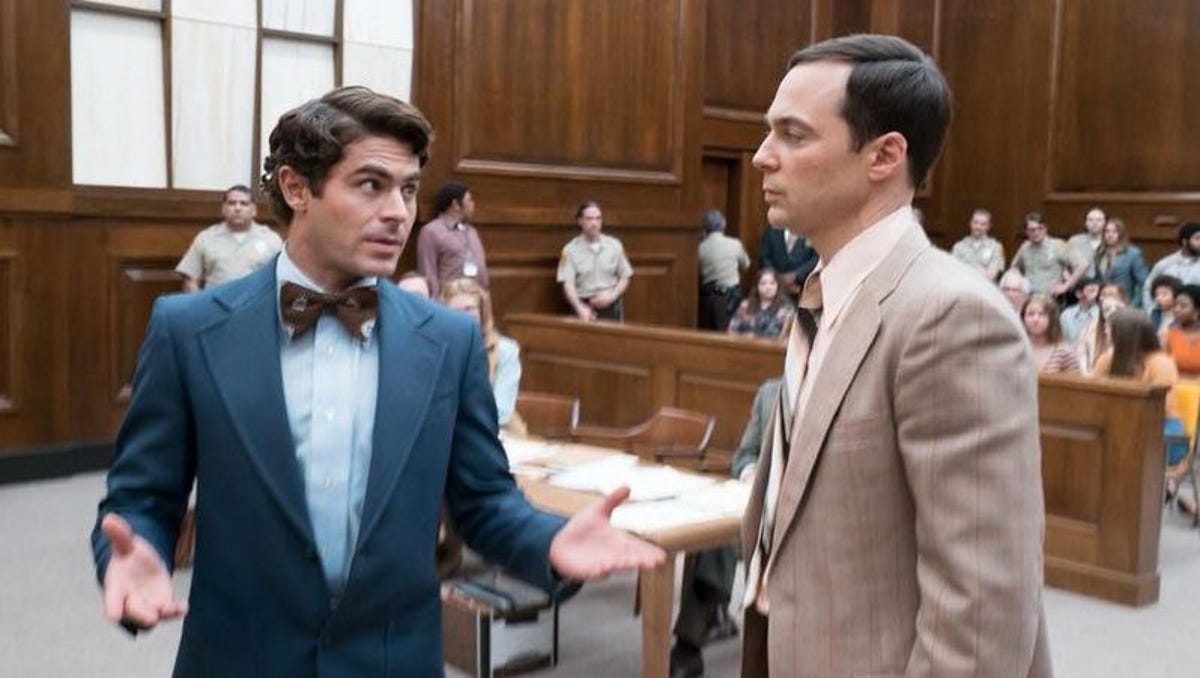 A sensational retelling of an already sensational case – that of serial killer Ted Bundy's – from the point of view of his long-time romantic partner. His girlfriend, who refused to believe the truth about her serial killer boyfriend for a long time, opens her eyes to the monster that he really is in this compelling and thrilling film that stars Zac Efron as the charismatic, magnetic, compulsively watchable Ted Bundy. The reason we've put this film so low on this list is that it feels more like an emotional/romantic drama than a lawyer movie or a courtroom drama (even though it is). The film spends too much time focusing on Bundy's love life than on his damaged psyche.
14. Closed Circuit (2013)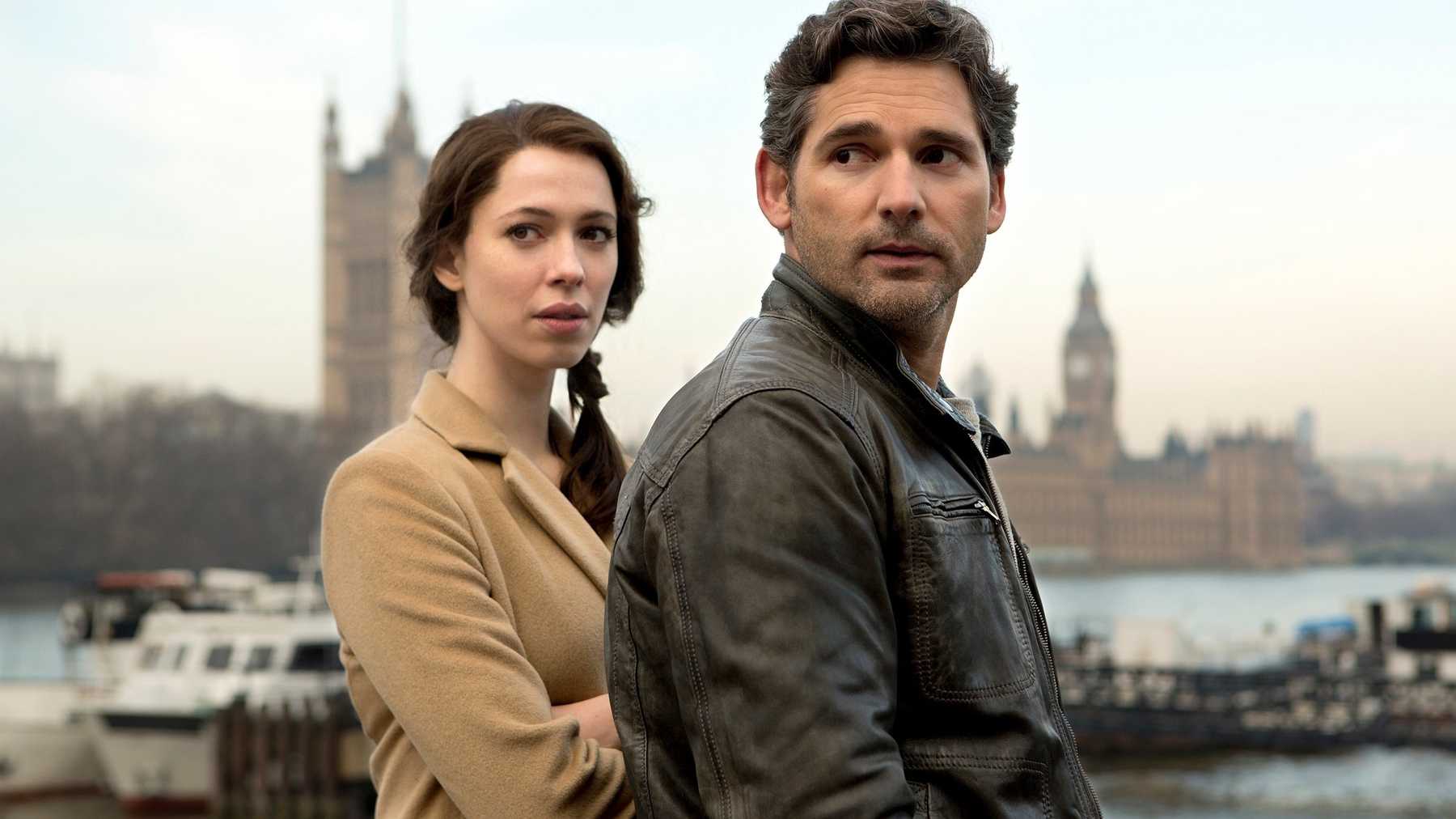 'Closed Circuit' is more a dramatic thriller than a simple courtroom drama. The story follows two ex-lovers who are also attorneys now assigned to the same case – that of a suspected terrorist – and must work together to uncover a conspiracy concerning national security. There's an alarmist feel to the whole movie and it runs like a high-powered chase. The film's script deals with exposes of government corruption and failings within the justice system, but there are loopholes that cannot be ignored or justified. The acting is up to the mark and there's tension enough that it will keep audiences hooked till the end.
13. Shephards and Butchers (2016)

When a prison guard is accused of an inmate's murder and stands trial in court, a jaded lawyer takes up his case and argues that the prison guard was not in his right mind but traumatized from the executions he has previously taken part in. The grim film seeks to be an expose on the horrors and evils of capital punishment, painstakingly setting up collateral damage as well. The script is well-written and the performances are solid if only lacking a little in their depth. Not the best courtroom drama out there, but still worth a one-time watch.
12. Secret in Their Eyes (2015)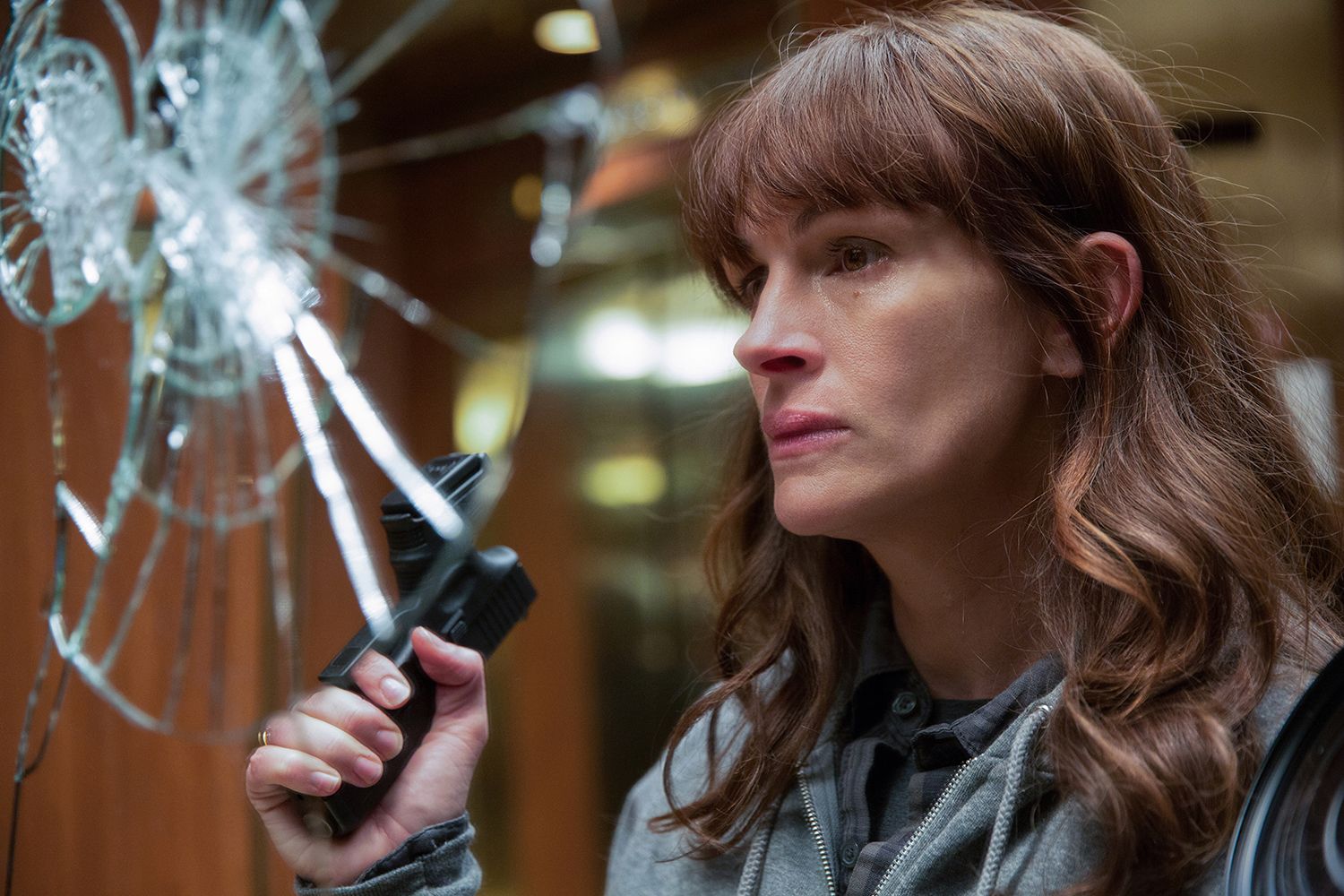 Two FBI agents and a District Attorney team up to bring to justice the killer of one of the FBI agent's teen daughters. After the brutal murder of Jess's teenaged daughter, her partner at the FBI spends years obsessively working on the case and finds a clue, 13 years after the crime happened. Together with the DA, they re-open the case, hoping for some closure at long last after seeing justice done. But none of them could foresee another shockingly devastating secret come to light. The premise is intriguing enough, but the film is overly melodramatic which makes it an uncomfortable and disturbing watch. The cast is great (Julia Roberts and Nicole Kidman) but the film underutilizes their acting talent.
11. Boy Missing (2016)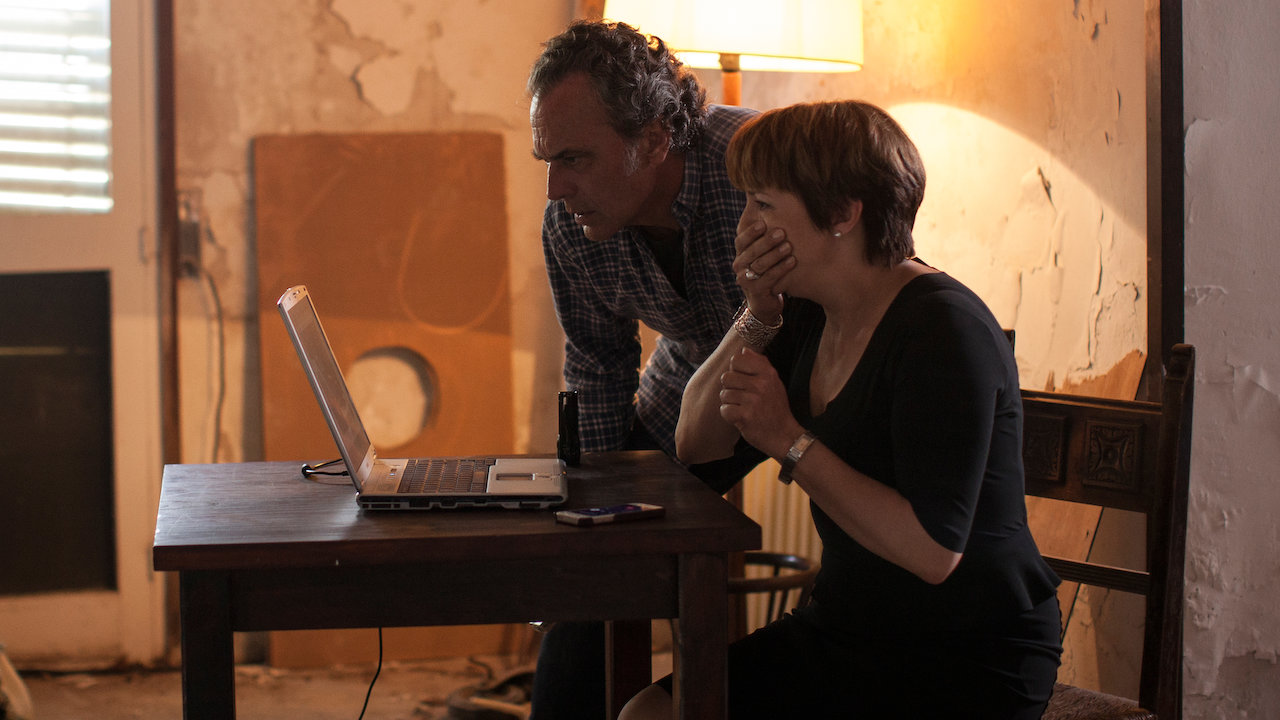 This is a wonderful Spanish-language film revolving around a lawyer who watches helplessly as the man accused of kidnapping and traumatizing her son walks free due to lack of evidence. As a lawyer, she cannot do much. As a mother, she takes matters into her own hands and teaches the accused a lesson he will not forget in a hurry. With a beautiful and emotional script that depicts a mother's pain of coming very close to losing her child and seeing the person who hurt her kid walk away scot-free, audiences understand why she decides to deliver justice herself. The pace of the movie goes a little haywire as it progresses but stick with it, it is overall a good film.
10. In Defense of a Married Man (1990)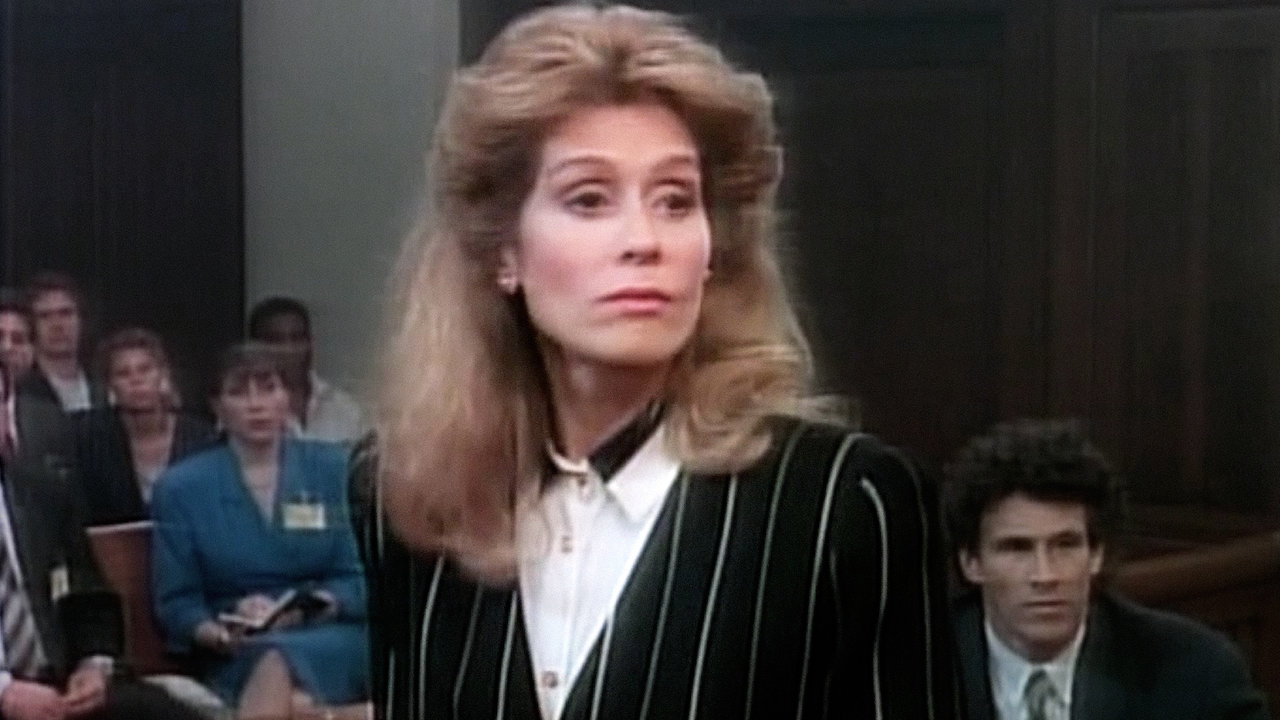 This one is an oldie but goodie. The premise is so interesting – a man having an extra-marital affair becomes the prime suspect in the murder of his girlfriend and has to lawyer up. Who's the lawyer? The very wife he was cheating on. 'In Defense of a Married Man' is a satisfyingly soapy, made-for-TV movie that features some brilliant acting and a script that draws you in. The viewers can feel the lawyer's pain when she has to defend in court the very man who has wronged her with his philandering ways. But she chooses to do justice to her profession rather than being vindictive.
9. The Laundromat (2019)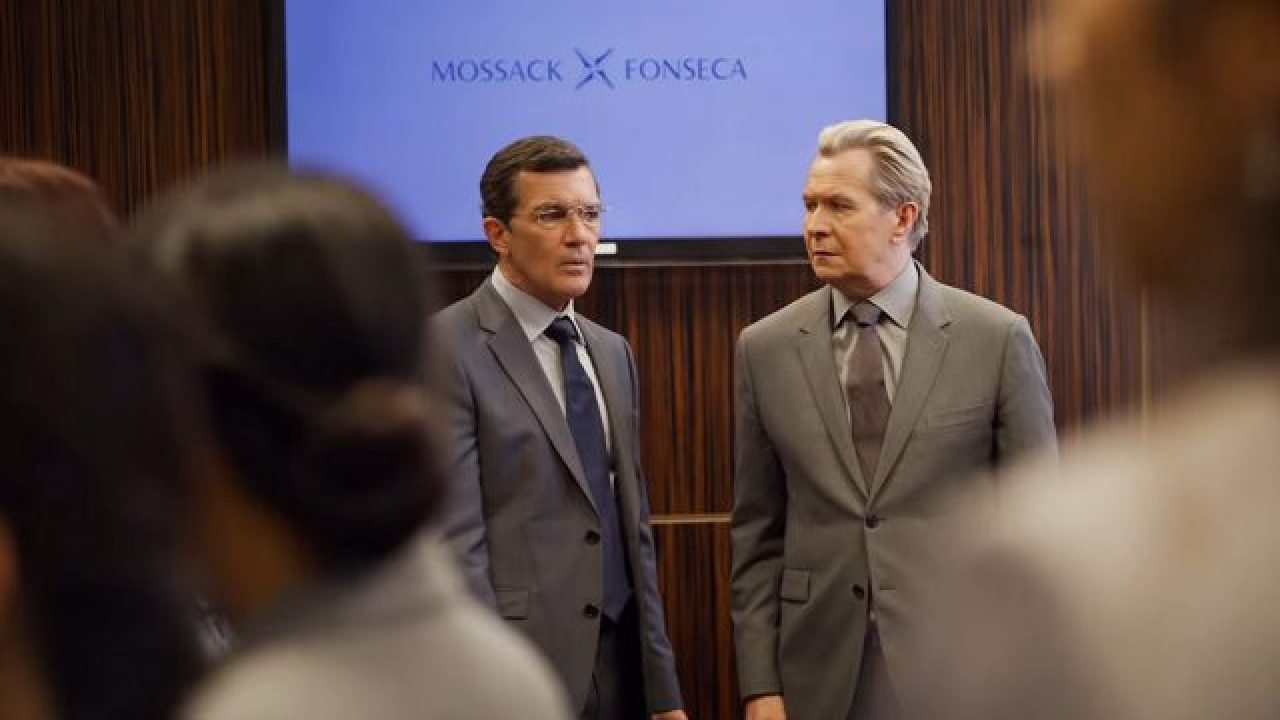 This star-studded film about the real-life scandal of the Panama Papers and a money manipulation scam is headed by Meryl Streep. But even the legendary Streep's presence is not enough to elevate a dry script and make this appear as an entry much higher on this list. The story, direction, and acting jobs are all very well done, but the narrative of the film loses its footing at times and becomes way too boring when it goes into unnecessary details of money laundering, possibly in an ill-advised bid to keep away from sensationalizing the whole scandal. Just watch it for its stellar star cast (Antonio Banderas and Gary Oldman star as the corrupt lawyers helping rich individuals with their tax evasion and whatnot).
8. A Fall From Grace (2020)

When a woman is jailed for the murder of her husband, a rookie lawyer believes that things just don't add up and starts an investigation of her own. When the woman denies killing her husband, the lawyer knows she has to find out the truth at all costs. Clearly, the truth is something entirely different and her client is being framed, especially since the dead body was never found. She might be a novice in court, but the attorney gives her all to make sure she does not mess it up for her client. The story is gripping, though predictable, and the performances convincing. There's a twist towards the end that may come as a surprise to most viewers. Overall, a compelling courtroom drama/ murder mystery movie.
7. Rustom (2016)
'Rustom' is a Bollywood film that is inspired by the true story of a Naval Officer who was accused of murdering his wife's lover. The film follows a lot of courtroom scenes where the officer, whose name is Rustom, tries to prove his innocence by revealing the deeper truth behind why he killed the man in the first place. The film has some major plot twists by the end and the lead actor Akshay Kumar does a great job playing the role of an officer. The film is great but it's far from the actual story and the plot has been twisted and turned in a way to make it look like a patriotic movie to please the crowds. But regardless of all the flaws and a little bit of sexism in the film with respect to adultery, the film is actually decent for a one time watch, and the last scene where the protagonist shot three bullets is very smartly written.
Read More: Best Political Movies of All Time
6. Pink (2016)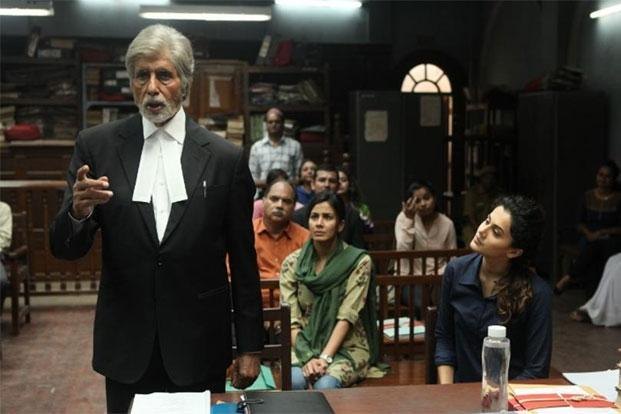 This Indian Hindi crime drama film sees Bollywood legend, Amitabh Bachchan, playing the role of a lawyer who is defending the case of three women who have been molested by the relative of an influential politician. Women's safety has become a huge concern in India in recent years, and this film showcases how well-connected people sometimes get away even after committing heinous crimes against women. One very important aspect of society that is highlighted in this film is that of women being judged for their life choices, something which is quite prevalent all over the world. 'Pink' questions this patriarchal mindset and makes a strong case for a better world.
Read More: Best Prison Escape Movies of All Time
5. The Firm (1993)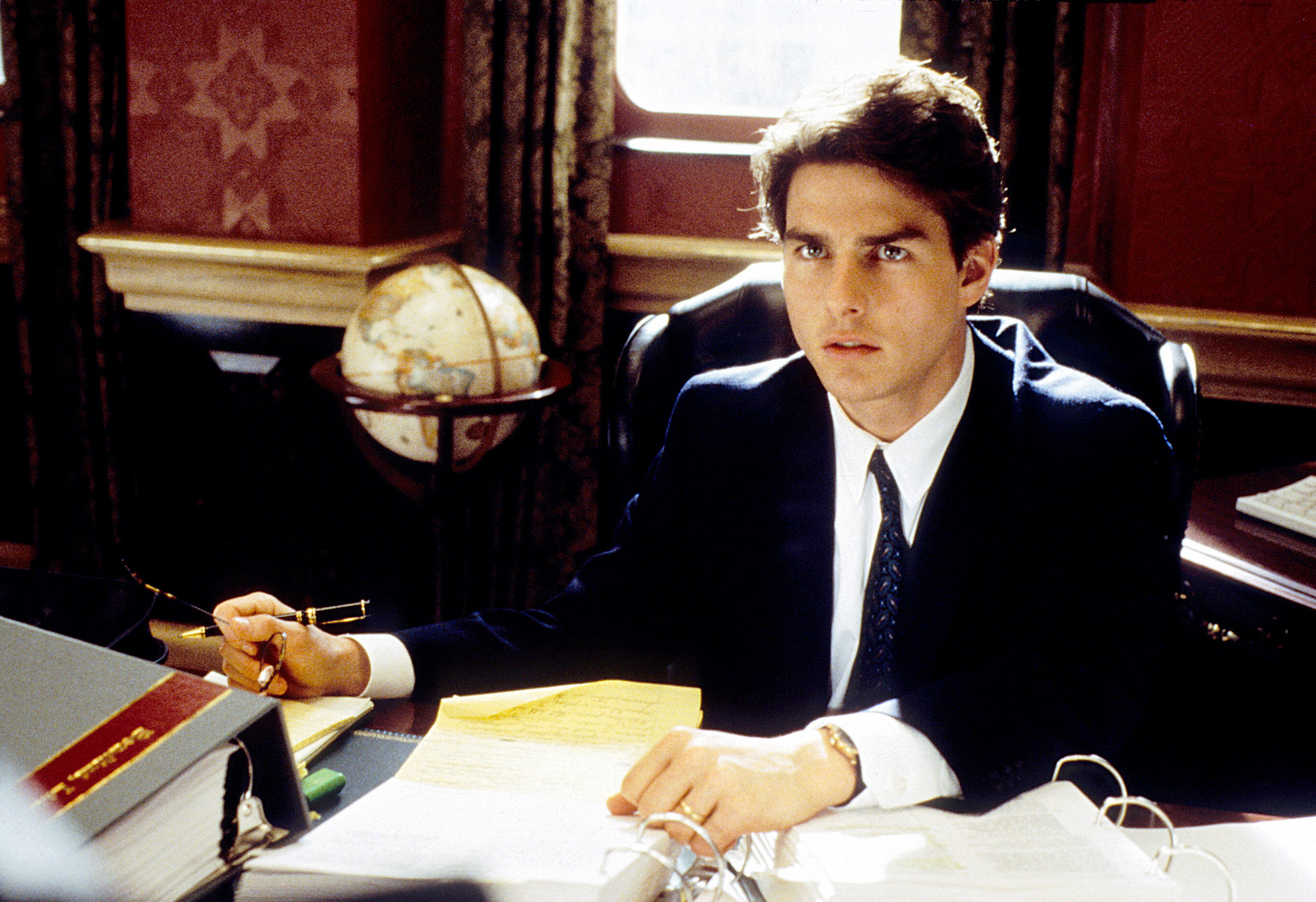 Based on real-life lawyer-turned-author John Grisham's novel, 'The Firm' stars a fresh-faced Tom Cruise as the new lawyer Mitch who is just beginning his career and is totally ecstatic to land a job at a prestigious law firm that handles really big clients. Things turn sour when Mitch finds out that the firm does cover-up jobs and gets high profile clients acquitted even though they have done the crime and deserve to go to jail. The firm is also involved in money-laundering on behalf of the mob and has orchestrated murders as well. The movie's plot serves as an eye-opener for the naively enthusiastic Mitch and you kinda feel bad for the guy, especially when he gets sucked into a murder case. Mitch then tries to take down the firm from within. A bit on the longer side, this movie is nonetheless absorbing and entertaining.
Read More: Best Prisoners of War Movies of All Time
4. Molly's Game (2017)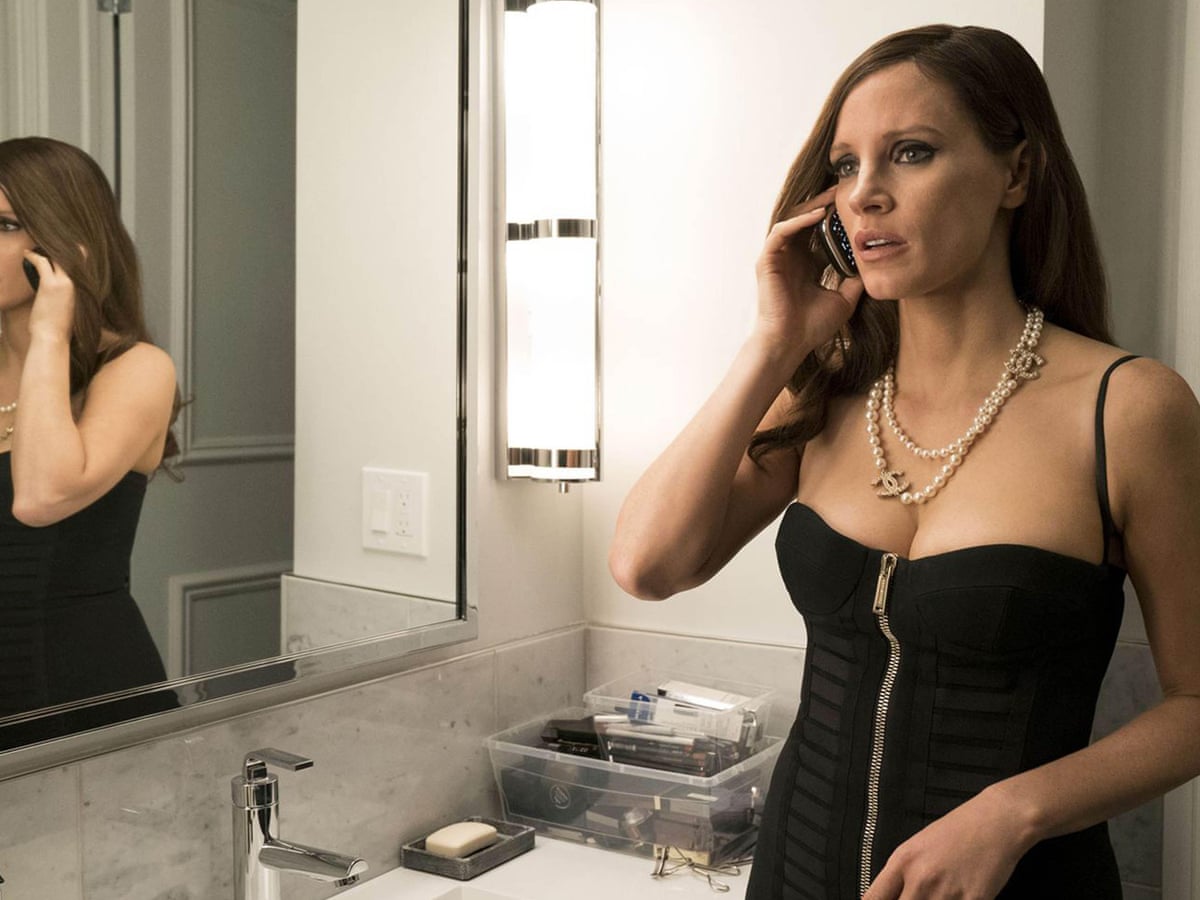 Jessica Chastain and Idris Elba are outstanding as they bring to life the intriguing story of Molly Bloom, the aspiring Olympic-skier who ran the most exclusive, highest-stakes underground poker game for top-tier celebs (including Hollywood royalty, business moguls, and the Russian mafia) and who was ultimately arrested by a team of automatic weapon-wielding Feds, in the middle of the night. While the script is lacking in places, the film maintains its gripping, tension-filled narrative, interspersing the terse moments with the glamorous scenes of the rich and the elite. 'Molly's Game' is a highly engrossing watch, regardless of whether you're into poker or not.
Read More: Best Adventure Movies on Netflix
3. Milada (2017)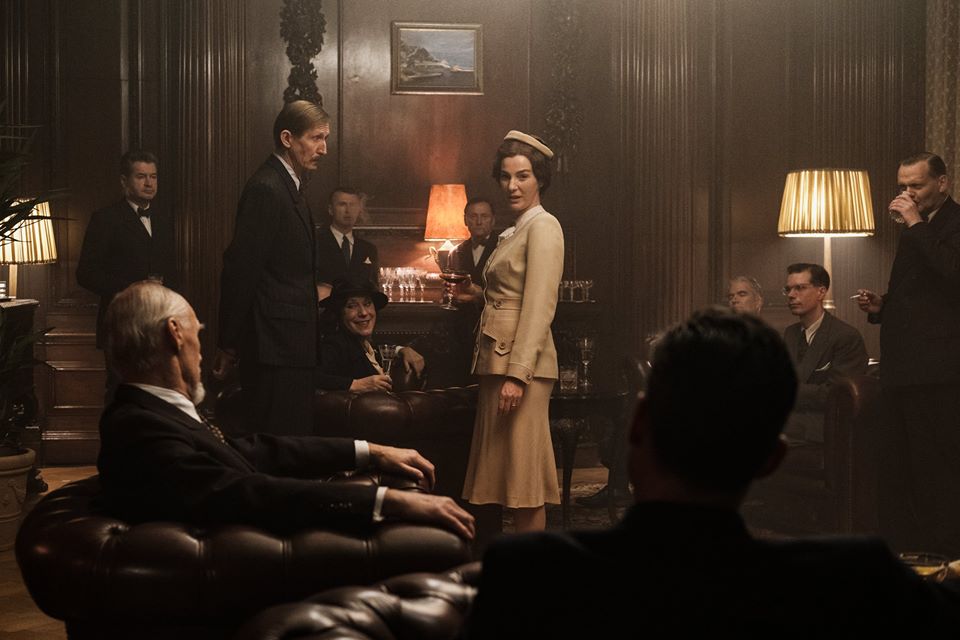 This historical drama movie traces back the story of Milada Horakova, who was a pre-World War II politician. She was arrested and tried in court for the first time by the Nazis during the war. The second time she was again arrested and tried for her refusal to leave the country and cease the activities of the opposition which infuriated the post-war Communist government. The film provides an excellent overview of how Milada fought for the freedom of her own country while giving up on her own personal freedom. The historical accuracy has been presented very subtly throughout the film and pays a very awe-inspiring tribute to the struggles of the national hero.
Read More: Best Historically Accurate Movies of All Time
2. OMG – Oh My God! (2012)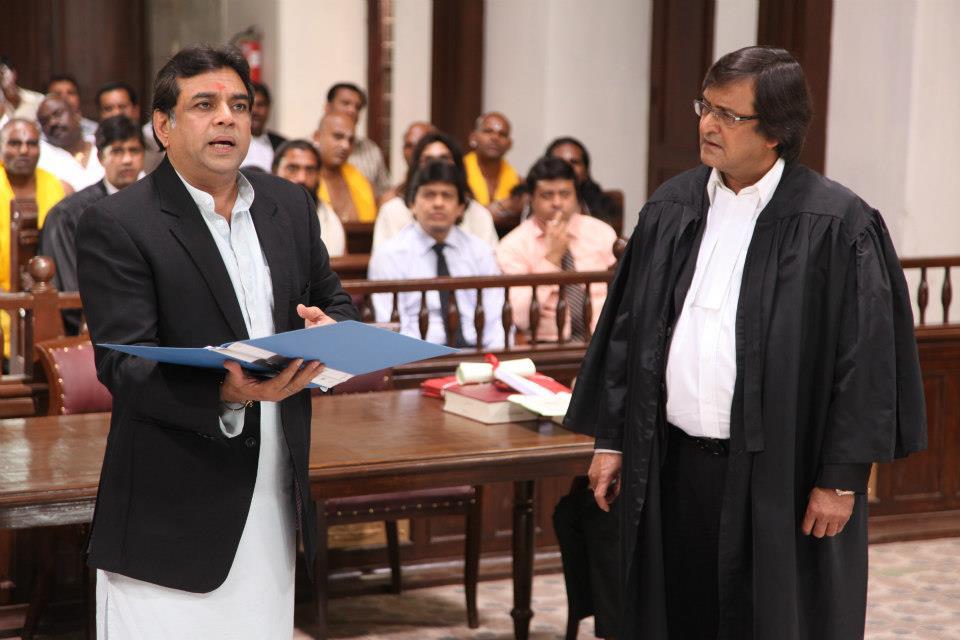 This is a Bollywood Hindi-language film that rightfully calls out the absurdity of people's blind faith in the name of religion and their inability to question the so-called peddlers of faith – the places of worship, the communities, the priests, and the "prophets" of God. When Kanji's shop is destroyed in an earthquake and the insurance company rejects his claim citing the "act of God" clause, Kanji sues "God" and takes God's supposed mouthpieces and representatives to court to claim a settlement from them for destroying his shop. The way Kanji (Paresh Rawal), who is an atheist, uses the religious scriptures against the very preachers that preach from them is truly amazing to watch and makes you want to cheer him on, much like the spectators in the film. The part where Krishna (a Hindu God) comes to stay with Kanji in his house as a paying guest is where the movie gets a little ridiculous but barring that, it is an absolutely delightful watch.
1. The Lincoln Lawyer (2011)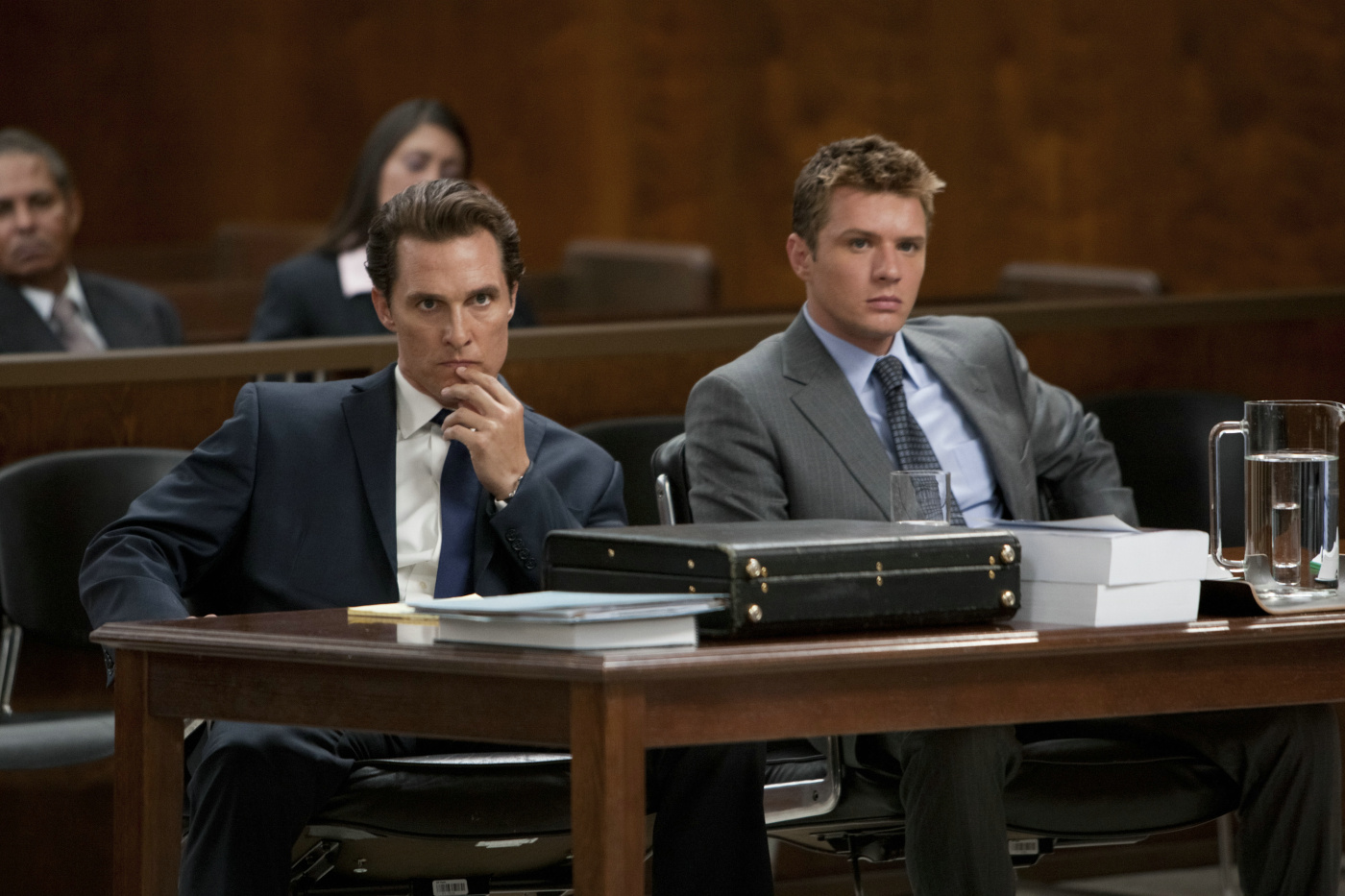 Matthew McConaughey plays the protagonist in 'The Lincoln Lawyer', nailing his role as a charismatic and sleazebag hustler of a lawyer who works out of his Lincoln sedan. He usually defends small-time crooks and petty criminals but one day lands a high profile, high rewards case defending a Beverly Hills lothario in an attempted murder case. What he takes on thinking a simple open-and-shut case morphs into something darker and more gruesome and the low-life lawyer undergoes a change of heart (because he is inherently a good man after all). He vows to take down the very client he had sworn to protect once. The plot of the film is briskly-paced, with a clever and sharp narrative, and twists that are not completely unpredictable but still keep audiences engaged.
Read More: Best Movie Weapons of All Time