When it comes to racing games, there is a ton of variety on offer from developers. Whether you like casual racing or very realistic sims, the world of gaming has it all for you. Drag racing is often ignored by many who are into standard arcade racing games, but if you are a racing game purist who enjoys every single genre, then we have the perfect list of games you should check out if you love drag racing. Several of these drag racing games you can play PS4, Xbox One, Xbox 360, Android, iOS.
11. Forza Motorsport 7
Forza Motorsport 7 is often hailed by many as the ultimate sim in existence. Available on the Xbox One and Windows, it is one of the best racing games for a purist. Turn 10 Studios did an excellent job at offering as much realism as possible and with over 700 vehicles to choose from, you will never run out of new things to try. There is a lot of customization available as well if you want to make your car stand out from the crowd. Coming to the most important question, how is the game's drag racing? Considering that the game is hailed as the most brilliantly crafted sim experience with top-notch realism, you will love how drag racing feels in this game. With over 30 locations to try out and the weather changes affecting how your car handles, you will be in for a treat.
10. Blur
Blur is a one-of-a-kind game that everyone loves to talk about. Released in an era when Activision created masterfully crafted single player experiences and offered more than just Call of Duty every year, Blur is one of the most fun racing games ever made. If Forza offers insane levels of realism, Blur throws all of it out of the window in favor of mindless fun. The arcade racer offers items, custom game mods and so much more. Most importantly, it also allows you to play drag racing in co-op mode with up to 3 other players. The split-screen co-op works flawlessly, and even though the game came out all the way back in 2010, it holds up quite well even after all these years. The game is much more forgiving than more realistic sims on the list, and if you are new to racing games and want to try out something more on the fun side, then this is definitely a great pick.
9. Burnout Paradise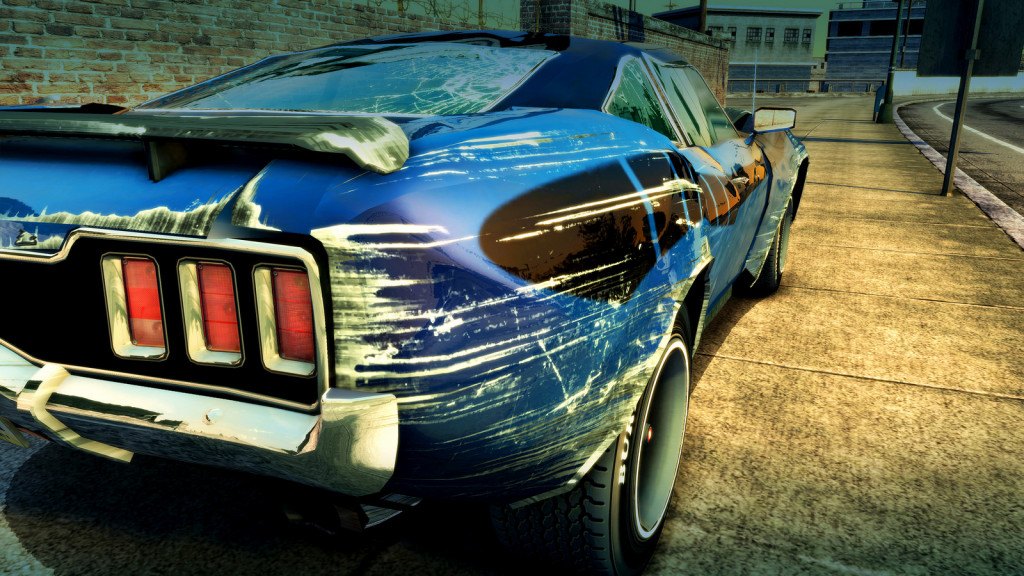 The Burnout franchise needs no introduction as it caters to both hardcore racing game fans as well as casual gamers. Burnout Paradise is considered to be the best the franchise has to offer by many. With an open world map and plenty of race types to choose from, it is truly a game for everyone. Last year, EA published a remastered game which means that this is the perfect time for you to try Paradise out in case you missed it when it first came out. While a lot of players focus on the stunt-heavy race modes, the game's drag racing is surprisingly good, and a lot of attention was put into it. One of the biggest strengths of Burnout Paradise is variety in gameplay, and the drag racing definitely does not disappoint. You simply need to set the right filters on the game map, and you will be able to access a ton of drag races to raise your rep levels and get new cards. The remastered version of the game is available for the PS4, Xbox One, and Windows so there's no excuse for you to miss out on this masterpiece of a game.
8. Forza Horizon 4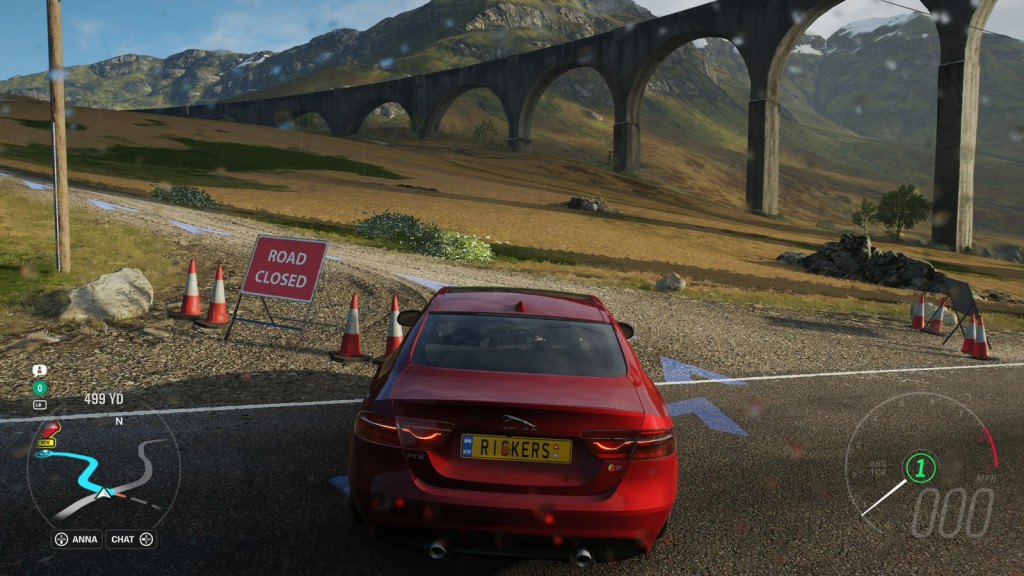 If you do not like sims like Forza Motorsport 7 and want a more casual experience, then Forza Horizon 4 should be worth your attention. Horizon 4 is one of the most remarkable games of 2018 thanks to its brilliant visuals and an amazing lineup of cars to play with. The free-roam mode is one of the best things to happen in any Forza game as you can simply roam around and pick races based at leisure. The UK-based map feels just great, and the seasonal changes and weather changes add a lot of variety to the gameplay. When it comes to drag racing, Forza Horizon has to offer plenty and new drag racings events keep popping up to keep you engrossed. The casual nature of the game might take some getting used to, and the weather conditions affect handling drastically. You can compete in seasonal events and rake in the most points to be featured on the in-game leaderboard and brag to your friends. Overall, Horizon 4 is one of the top racing games available on PC and Xbox right now, and every racing game fan should check it out.
7. CSR Racing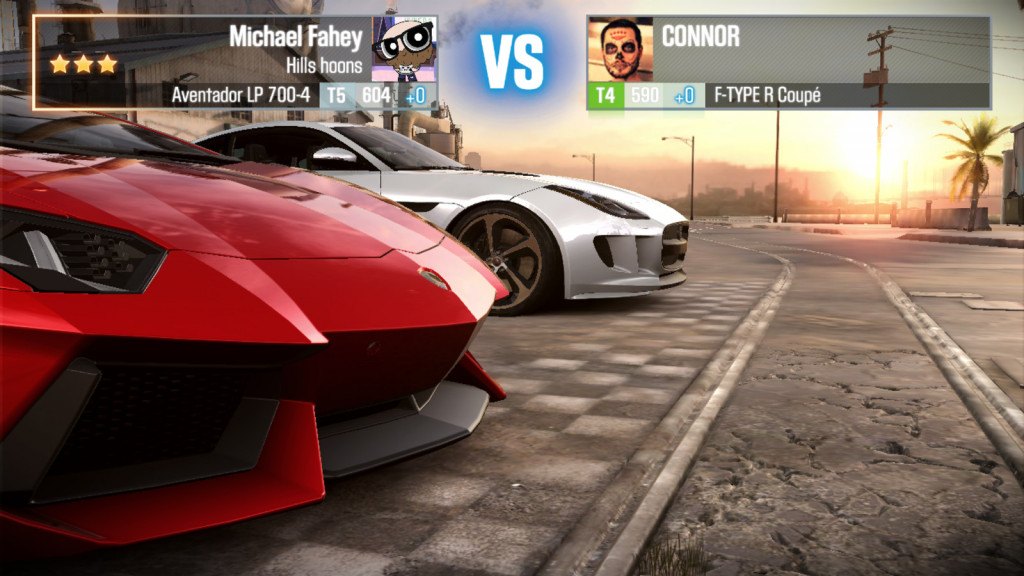 CSR Racing came out in 2012 and was instantly recognized as the best drag racing game on mobile at the time. While other games have come and gone over the years, CSR still holds up as one of the most entertaining drag racing games for mobile devices. The game's graphics are similar to what you would expect from older generation Asphalt games. You can buy and race with over 90 cars, and there is a ton of customization available to fine-tune your experience. The game also has a multi-player game mode, but we are not sure if you would find enough players to play with as it is quite dated now and newer games are topping the charts. However, we strongly recommend trying out the single player races vs. AI players as it is not only a great drag racing game, but it is also one of the best mobile games ever made.
6. GRID Autosport (Drag Pack)
If you remember the glory days of racing with games like Pro Race Driver making the headlines, Grid Autosport captures nostalgia quite well. While the game does not offer a drag racing mode, you need to get the Drag Pack DLC to access the race type, but it's absolutely worth it. Alternatively, you could pick up the complete edition which has all DLC packs for a more complete experience. Unlike other GRID games that were focused on street racing, GRID is far more compelling and focuses on actual motorsport like some sim games do. The vehicle roster is impressive, and the game feels great, but it is not without its flaws. One of the biggest issues many players have with GRID Autosport is how flimsy the cars feel sometimes. They are not very durable and getting hit just a couple of times can cause some serious damage compared to how other games would handle it. Regardless of its flaws. GRID Autosport with the Drag Pack DLC is a must-have for any drag racing fan looking for an authentic experience.
5. Assetto Corsa
One of the most talked about sims other than Forza Motorsport in modern day racing video games is Assetto Corsa. The game is a one of a kind simulation game that offers deep gameplay mechanics for you to explore. You get to control every single aspect of your vehicle just like you would in a real car. The game does get a bit too complicated, and if you are not a fan of sims in general and want something more casual, then this might not be the game for you. While the number of cars might not be as expansive as other titles, you do get access to a unique roster of vehicles that feel and play differently. For drag racing enthusiasts there are plenty of dragsters in-game that you might want to check out. The lifelike visuals and great gameplay make Assetto Corsa game a game that's difficult not to recommend. While the game was not the best at launch, it did take a few patches to improve over time and with all the DLCs thrown in, it is a complete package.
4. Gran Tourismo Sport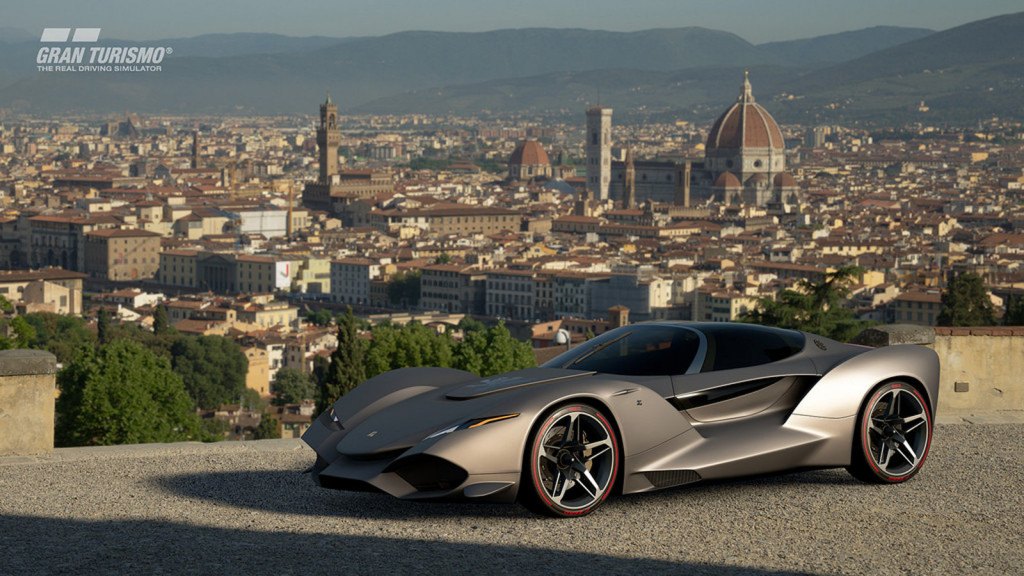 The Gran Tourismo series always had a charm of its own, and it's worth checking out if you are a competitive player. The PVP is where the game shines with its well-crafted matchmaking and gameplay mechanics. It is far more structured than other games of this genre, and you do not have to stare at menus helplessly trying to figure out what's going on. Gran Tourismo 6 was regarded by many as one of the best racing games from the PS3/Xbox 360 era, and the GT Sport has come a long way to fill its predecessor's shoes. The game looks stunning and plays quite well. The PVP environment (called "Sport Mode") is as active as ever with dedicated players constantly trying to improve vs. each other. The drag racing community of the game is well represented with daily races in drag circuits always available for matchmaking. Even if you don't find a drag race available online, you can create one yourself and let other players join you. One of the coolest things about the game is how Sony rewards sportsmanship. The cleaner your driving skills are the more points you get towards leveling up. The game also has a number of championship tournaments with great in-game prizes up for grabs, and you can participate in them too if you want to take on the best.
3. The Crew 2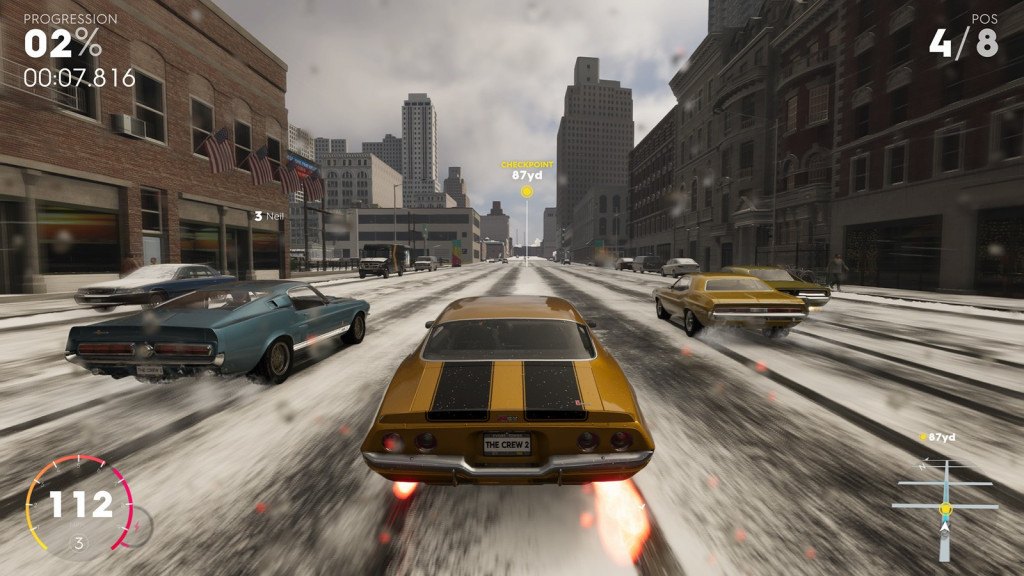 Ubisoft hit the ball out of the park with The Crew and took everyone by surprise. You would never expect the developers of great RPG games like Assassin's Creed and Prince of Persia to suddenly make a larger than life racing game, but they did. The Crew was an instant hit, and everyone wanted a sequel that's just as good. At launch, The Crew 2 did not do as well as people expected, and there were some letdowns. However, even though the game feels like a reboot of its predecessor, it is still an amazing game if you did not play the first title. The continental USA setting does feel great, and you will find yourself in the midst of hundreds of vehicles to choose from. There's an insanely large drag strip to race on and dozens of drag race-friendly vehicles that you can try out. While the game does offer much more than just drag racing, it's great to see developers focus on the niche even when making a multi-faceted racing game.
Read More: Best Board Games
2. Driveclub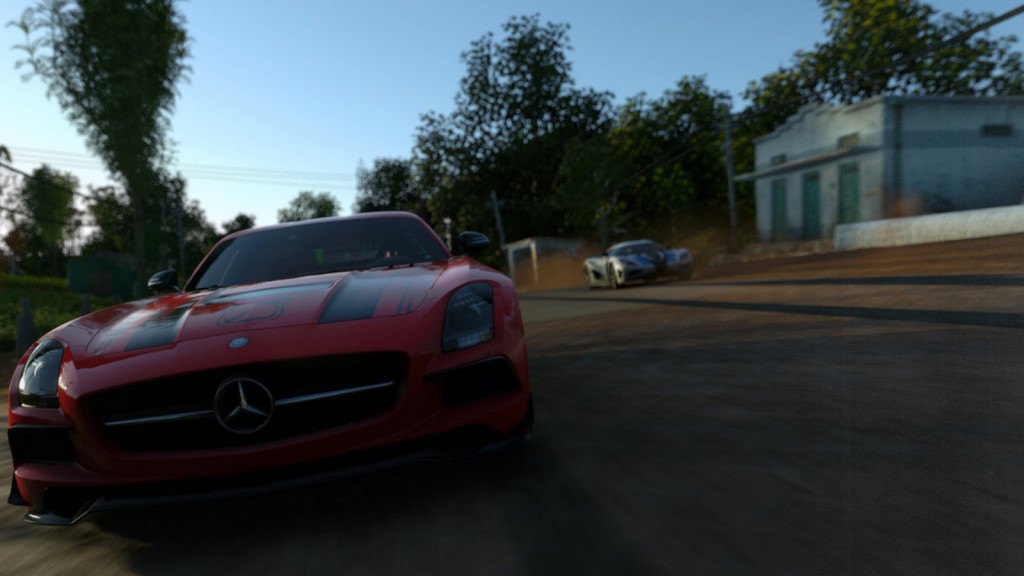 Sony used Driveclub as one of the benchmark games to show off the PS4's graphical capabilities. The amazing visuals and intuitive social features did grab a lot of attention and players were quickly drawn into a large number of locations and race courses. The game is much more casual compared to Gran Tourismo 6, which is a great PS3 game. With too many open world racers out there, Driveclub managed to stand its ground and offer a super serious game to players looking for a challenge. It offers the right mix of difficulty from sims and the causal nature of arcade racers. The cars are extremely responsive, and you will have no trouble handling any of the cars that are available on the roster.
Read More: Best Mafia Games
1. Project CARS 2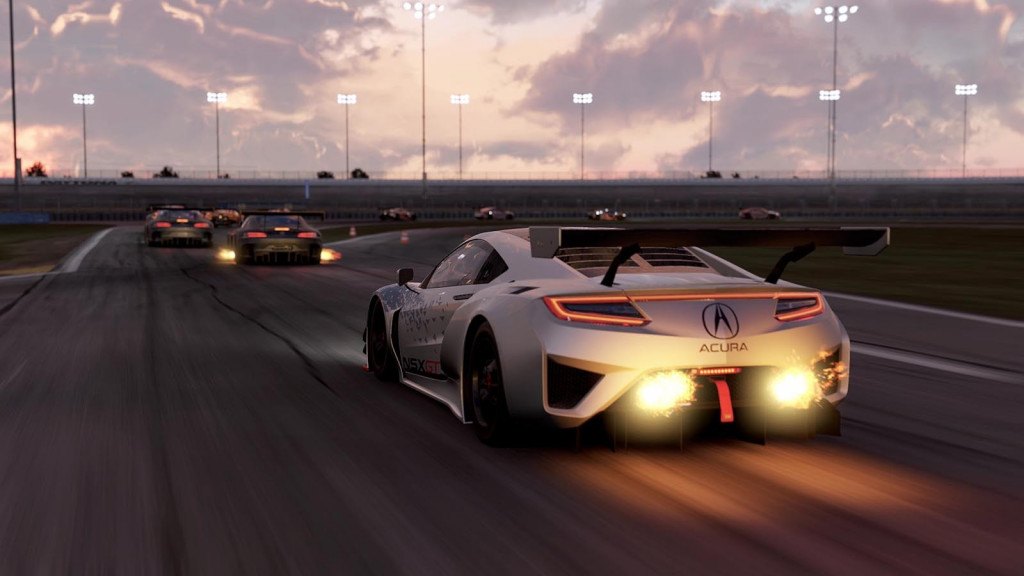 No one expected Project CARS 2 to come out just two years after the first game in the franchise came out, especially considering that the first game was still active with thousands of players online every day. However, CARS 2 was by no means a rushed project. The developers made some really drastic improvements to the gameplay to ensure fans have a much better experience. There were several technical improvements as well to ensure the gameplay and visuals were on point. The game was much better optimized than the first title, and it runs beautifully even on older hardware. The most noticeable changes appeared or those who use gamepads and gaming wheels, the controls feel extremely precise and well-crafted. Controlling cars is much more comfortable compared to the first game which had issues if you started dragging. The handling model improvements make Project CARS 2 a great title to play drag races on. There is enough variety in gameplay to keep you coming for more. You can set up custom games to play with your friends, and the drag racing strips feel great to drive on.
Read More: Best Adult Video Games