Over the years, car and drag racing games have gone from strength to strength. They have undergone several changes in recent times. Innovative graphics, fast-paced editing, smooth handling, lightening speed have transformed racing games to an altogether different level. And it seems like screeching tyres, mind-bending turns, and jaw-dropping stunts are all back and how in 2019! Racing games have fascinated generations and this year promises to give some excellent games in the genre.Without further ado, here is the list of best upcoming new racing game releases in 2019 and 2020. The list includes car racing games, drag racing games, PS4 racing games, motorbike racing games.
20. DiRT Rally 2.0 (2019)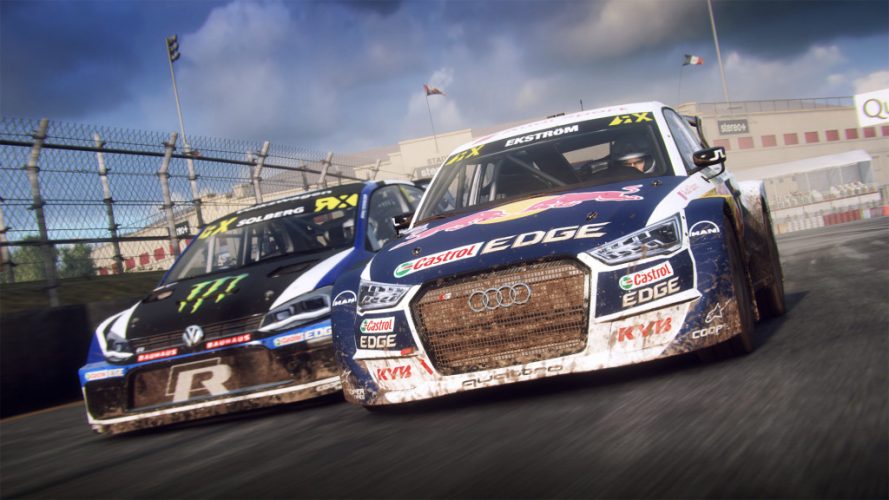 The 'DiRT' franchise has been a mainstay for not just rally fans but also for fans of the racing genre. Since the resounding success of 'DiRT Rally' in 2015, we have had quite the wait for its sequel. 'DiRT Rally 2.0' is Codemasters' attempt to elevate the game to match the high-end graphical power of modern PCs and consoles such as the PS4 Pro and the Xbox One X. With more detailed weather and track degradation, driving physics seem to be surpassing its predecessor. Rally racing will finally see its lofty ambitions met this February.
19. Assetto Corsa Competizione (2019)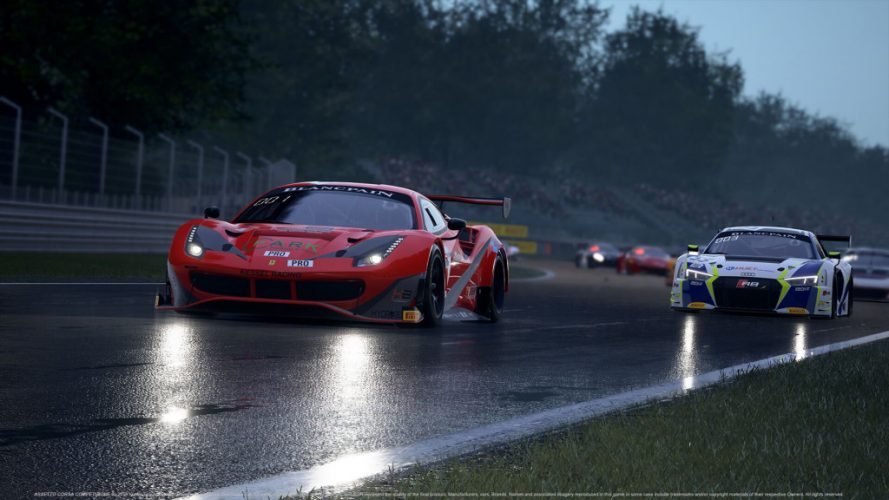 Developers Kenos Simulazioni came out of nowhere to deliver an impressive racing game in 'Assetto Corsa' back in 2014. The upcoming 'Assetto Corsa Competizione' builds upon the substantial promise shown by that game. The title has been in early access since the end of last year. This has only served to highlight its magnificent graphical fidelity and the sheer number of premium cars it houses. Data related to traction, aerodynamics, and tire wear have been collected from real cars. It is also one of the first Nvidia RTX-optimised titles, giving it that extra oomph in display.
18. Monster Energy Supercross 2 (2019)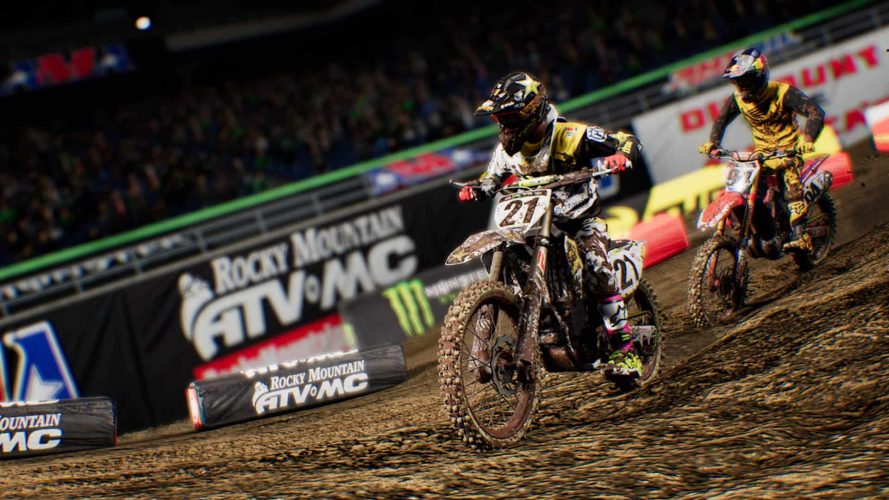 The latest instalment of the high-octane racing series returns with 'Monster Energy Supercross 2' this year. There are numerous changes and updates made to this instalment to give players a much improved experience than last time. The player career has been given a revamp, with fame, rivalry, and experience being new elements. The track editor has even more options, encouraging us to go wild with our designs. The tracks look stunning in current-generation graphics and celebrations are more interactive.
17. Dangerous Driving (2019)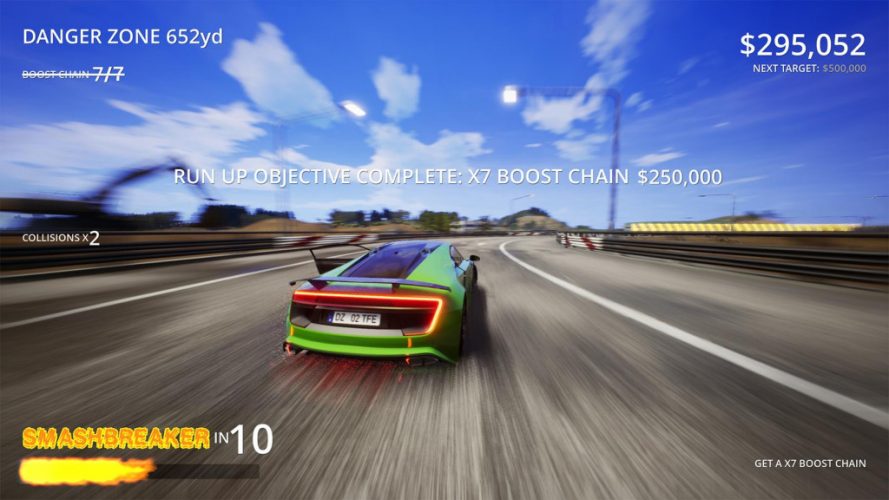 Growing up, the 'Burnout' games were fantastic, over-the-top action on the racing tracks. It has been a long time since we got a new 'Burnout' game, mainly because EA put the original developer Criterion Software in charge of 'Need for Speed' and then came 'Star Wars Battlefront II' and the recent 'Battlefield V'. However, all that is set to change as developers Three Fields Entertainment (established by 'Burnout' co-founders Alex Ward and Fiona Sperry, with former Criterion developer Paul Ross) are releasing 'Dangerous Driving.' Gameplay shows plenty of evidence for this game to be able to return to the good ol' car-smashing, high speed racing days of the 'Burnout' games.
16. Team Sonic Racing (2019)
Developers Sumo Digital have quite the history with Sonic's racing games, having previously developed 'Sonic & Sega All-Stars Racing' and 'Sonic & Sega All-Stars Racing Transformed.' They return to the franchise with 'Team Sonic Racing', a vibrant interplay of fun racing mechanics and the colourful characters from the 'Sonic' franchise. There are plenty of weapons and boosts to give any race a delightful spin. The Team mode ushers in a more cooperative and intelligent way to play the game as well. It looks set to be a great kart racing game this year.
15. Lonely Mountains Downhill (2019)
Climbing up steep mountains all by yourself seems like too great a price to pay for the adrenaline rush you feel when hurtling down the slopes on your bike. But in those moments, everything else withers away in a blur of colours. And this is the feeling that developer Megagon Industries is aiming to capture in 'Lonely Mountains: Downhill.' The polygons make for adorable presentation whereas exploring off the beaten track rewards players too; an unusual sight in what is usually one-dimensional racing games. The scenery looks gorgeous as well.
14. Trials Rising (2019)
The 'Trials' series has garnered fame and acclaim for its uncompromising focus on how physics can make or break a racing game. 'Trials Rising' follows upon the formula of the previous 'Trials' games, in that every track is an elaborate puzzle waiting to be solved in quick time. There are more customisation options for bikes and apparel and a stronger single-player campaign. There is a new mode called 'Tandem Bike' where two players operate one bike. As if it wasn't difficult enough already. Online multiplayer also makes its way too.
13. Crash Team Racing Nitro-Fueled (2019)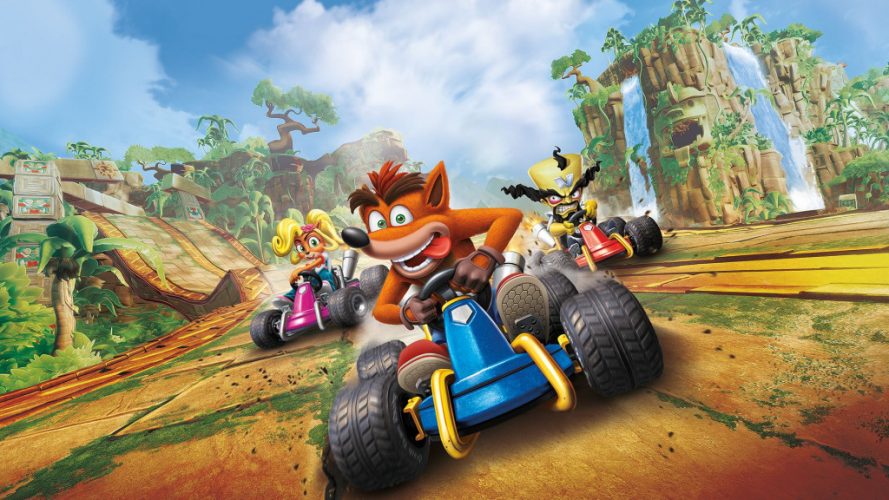 The remake of the beloved racing games starring none other than Crash Bandicoot is finally on for release this year. This follows a recent tradition of remaking some of the beloved classics from the 90s, especially those with the cartoon characters we have loved for so long. Much like 'Crash Bandicoot N. Sane Trilogy' and the 'Spyro Reignited Trilogy', 'Crash Team Racing Nitro-Fueled' is being updated with the latest graphical textures. The result has been evident in trailers, with the game looking sleek and modern. There's online multiplayer as well this time, which will undoubtedly give way to more varied racing experiences.
12. BeamNG.Drive (2019)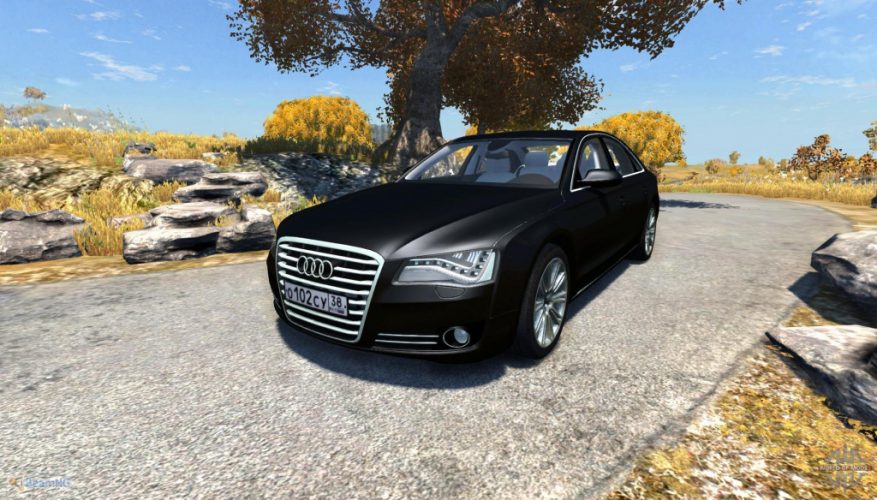 Realism is a term often talked about when it comes to racing games. The mechanics of weather, of steering and braking, of different terrains acting on different cars, all of this comes into play to some extent, depending on the game itself. Indie developer BeamNG's labour of love seeks to outstrip every other racing game in terms of reality. The hyperrealistic driving model was in development for many years. Players can drive several kinds of vehicles and experience the feeling of driving unique to each terrain. Many modes, such as police chases and messenger missions, are present. The in-game editor is deep enough but its damage system is remarkably realistic. Damaged cars do not make for a pretty sight in this game.
11. GTR 3 (2019)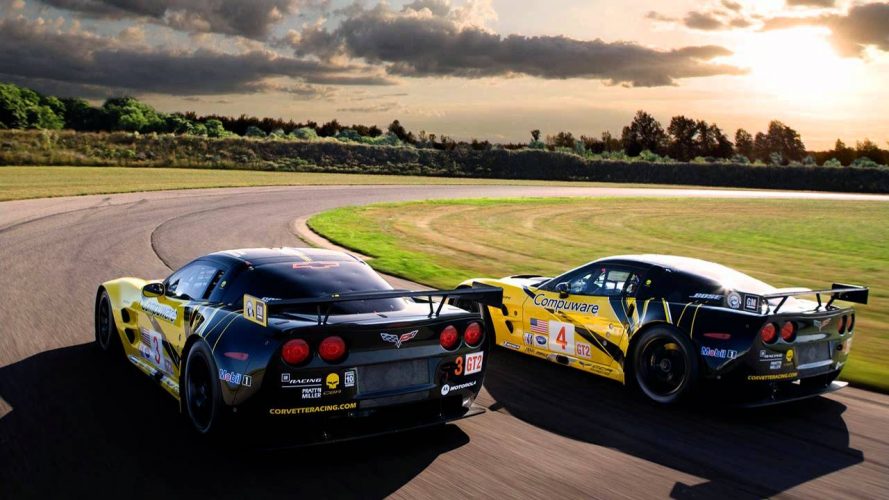 Long in development, the much awaited 'GTR 3' by developers SimBin Studios looks set to arrive later this year. The two previous games were quite successful, and this installment should prove to be no different. The key factor is SimBin's willingness to combine complex simulation mechanics with a user-friendly outlook. The career mode gets more attention as a story and not just a smattering of supercars. This is a dark horse in racing this year.
10. Drift 19 (2019)
Labelled as the 'first and only drift simulator' on Steam, 'Drift 19' is a much awaited game because of this astounding feature. PS4 and Xbox One owners will get to add this gem to their collection as this game, developed by ECC games, will come out in 2019. The game includes a number of drifting cars which you can buy, fix, or change in any way according to your needs. It is therefore of little wonder that this will be one of the most sought after games in the next two years.
9. F1 2019 (2019)
One need not be a Formula One (F1) fan in order to know about this game. The F1 Championship has been one of the most famous motor racing championships with F1 2019 being the 70th championship in the history of the Formula One cars. British developer Codemasters will look to be on top form once again with new mechanics and more realistic F1 setups. With stars such as Sebastian Vettel and five-time champion Lewis Hamilton in the championship, this year's championship is going to be one hell of a roller-coaster ride!
8. Drift Stage (TBD)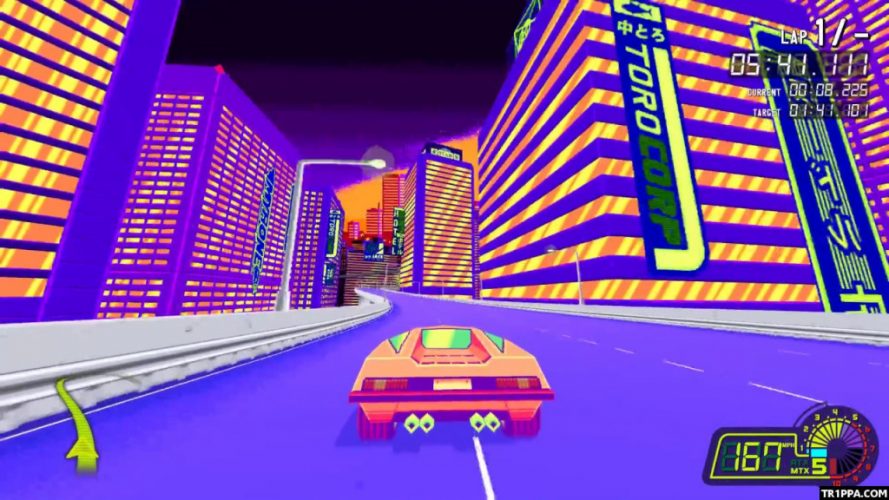 Developed by Super System Softworks, the exact release date of 'Drift Stage' is not known, but one can expect it somewhere in late 2019. This drift focused arcade racer has a number of interesting features, which includes an assortment of exotic cars to explore, beautiful locations to admire while racing, multiplayer feature and a beautiful soundtrack to keep 'em rolling! Psychedelic feels, anyone?
7. Project Cars GO (TBD)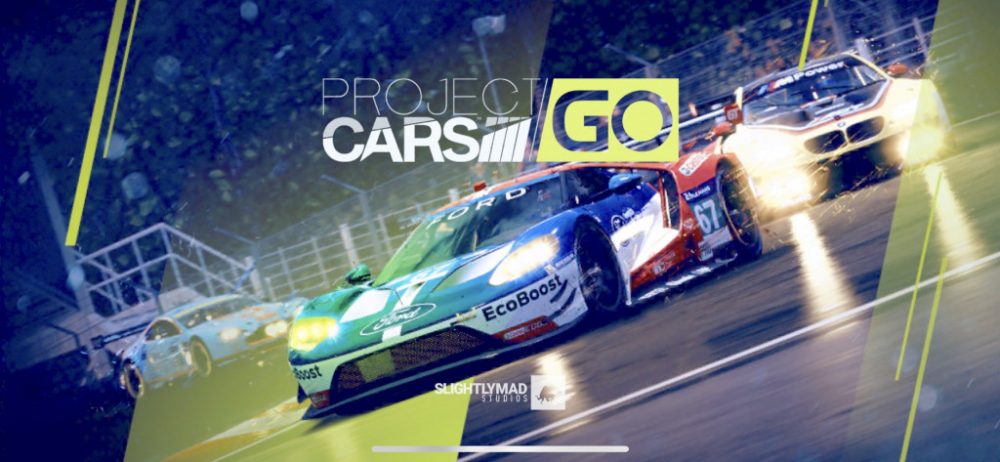 If you have always wanted to play 'Project Cars' but couldn't play it owing to the lack of a gaming console, then worry not! Gamevil and Slightly Mad Studios will bring this game on your Android phones. Whether the game will contain the same realistic feels in its mobile version is something that needs to be seen, but with 'Project Cars GO', a lot more people will get access to this game. The exact date of release is not known, but it will be released soon.
6. GRID: Autosport (TBD)
Nintendo console owners will have a fulfilling 2019 when it comes to racing games, for the super-hit game 'GRID: Autosport' is coming on their consoles this year! The game was originally developed and published by Codemasters for consoles and Windows. Later, it was brought to platforms like OS X and iOS by Feral Interactive. The reason why Nintendo users should rejoice is because this will be the first full racing simulator to come to the Nintendo Switch.
The game challenges players to become pro-racers, mastering motorsport's most exciting cars on the world's most thrilling circuits, from the Indianapolis Motor Speedway to the city streets of Barcelona. The difficulty level can be adjusted according to the needs of the user. With such flexibility and other interesting features related to driving, there is no reason to miss out on this Android game!
Read More: Upcoming Board Games
5. Ridge Racer 8 (TBD)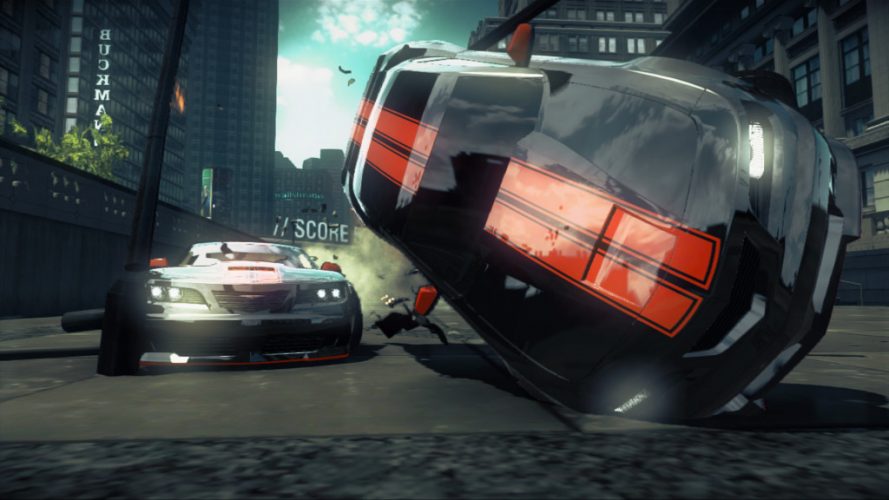 When it comes to arcade games, one can't help but mention 'Ridge Racer'. This game series, developed by Namco for various consoles, focuses on races set around the fictional Ridge City, with drift racing as one of the key concepts. The series is back with its eighth instalment, 'Ridge Racer 8'. The game is slated for a 2019 release, although no one knows the exact date. There are rumours that it might end up as a Nintendo Switch exclusive, but nothing can be said with confirmation yet.
Read More: Upcoming PC Games
4. Project Cars 3 (TBD)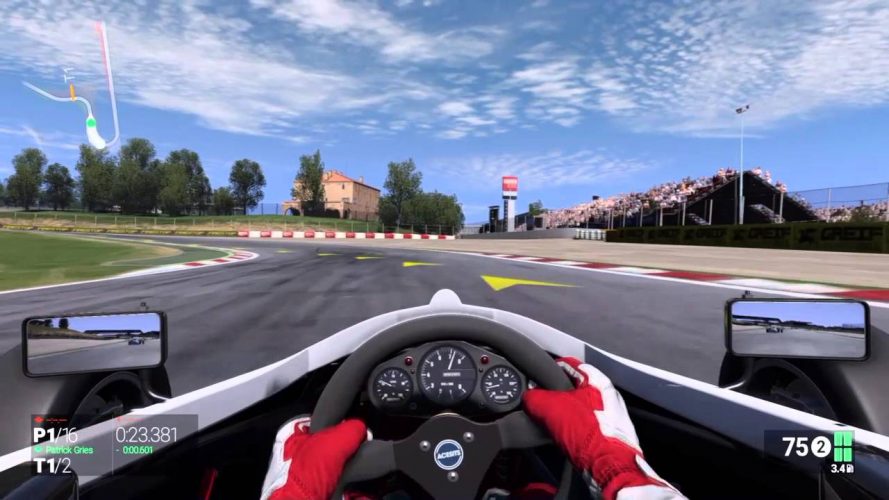 Developed by Slightly Mad Studios, 'Project Cars' is another motorsport racing game that has previously been released on almost all gaming platforms. 'Project Cars' was released by Bandai Namco in 2015, while 'Project Cars 2' released in 2017. Keeping that in mind, along with the developer's confirmation of the third instalment, it would not be wrong to assume that one can expect the game to release somewhere in late 2019.
Read More: Upcoming PS4 Games
3. Untitled Forza (TBD)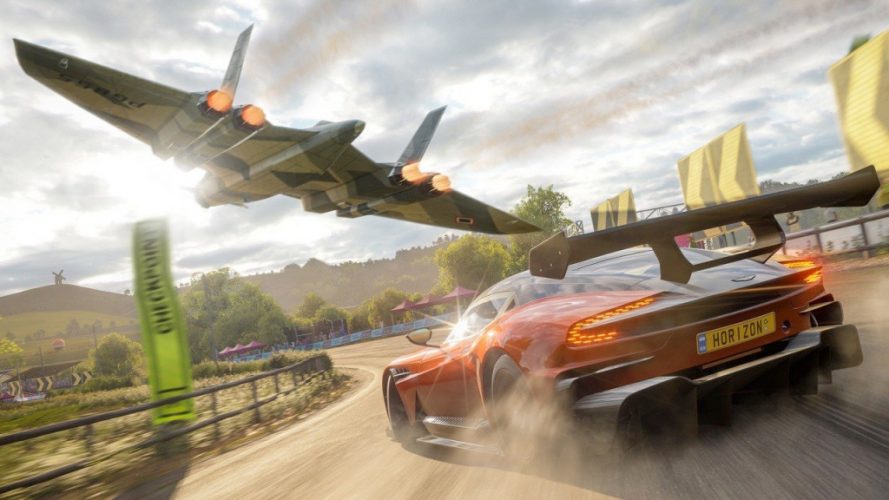 Ever since the release of 'Forza Motorsport 4' in 2011, there has been an almost yearly release of the following installments by Microsoft. That may change this year. Developed by Turn 10 studios, the 'Forza' franchise mostly focuses on professional style racing tracks and events, so as to give the players a feel of how an actual professional racing event might be. It is one of the most sold Xbox games, as far as its popularity and earning goes. The developers have so far not really said anything regarding the release date, but going by their statements, one should expect the next 'Forza' game somewhere in 2020.
Read More: Upcoming PSVR Games
2. Power Drive 2000 (TBD)
Created by Megacom Games, 'Power Drive 2000' might as well be considered as a unique game in this series, for it is an arcade game inspired from the popular 80s arcade games. What is more interesting is that the game has a talking car as its central character. Set in the cinematic sci-fi world of the 80s, playing 'Power Drive 2000' is an experience you will cherish for a long time to come.
Read More: Upcoming Nintendo Switch Games
1. Gran Turismo 7 (TBD)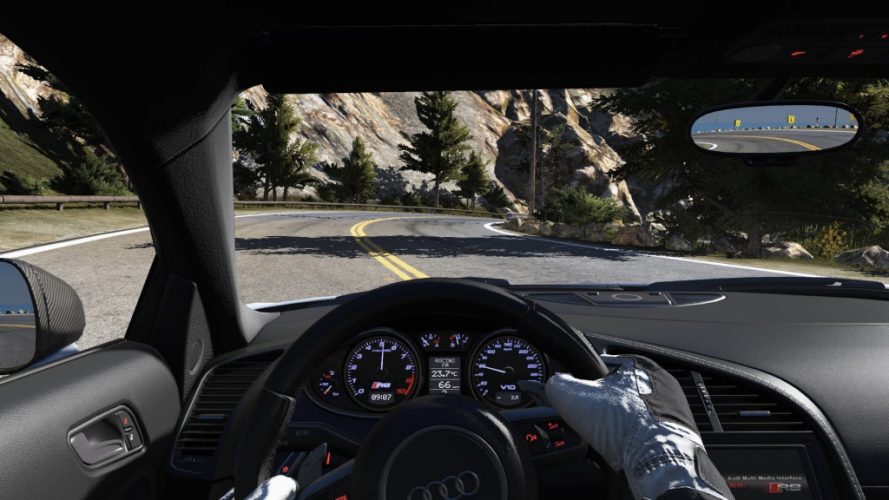 A PS4 exclusive, 'Gran Turismo' is Sony's flagship racing series. The game includes two modes, namely 'Sports Mode' and 'Arcade Mode'. It is one of the most popular racing games brought out by Sony. After the release of 'Gran Turismo Sport', it is obvious that the full, fat experience of 'Gran Turismo 7' is greatly anticipated by fans. Although the exact date is not announced, one might expect it tentatively in 2020.
Read More: Upcoming Xbox One Games