French cinema has really been catching up with us lately. Their artistic stories, beautiful cinematography and brilliant directing are being appreciated all over the world. Movies like the unusual romantic 'Amelie', touching drama 'The Intouchables' and the romantic masterpiece 'Blue is the Warmest Color', have all won our hearts and we surely want more. Propelling and bold are two words that truly define the nature of French Cinema; propelling because French films and shows have literally acted like a driving force for international cinema better than any other country now; and bold because French cinema leaves no boundaries or confinements to the infinite lines of creativity.
So if you're a Francophile yourself, you're probably familiar with all the great French films of the 21st century that are out there. But you don't have to end your obsession with these because there are some really good French TV shows out there and we've compiled some of the finest ones for you. So, here's the list of really good French TV shows on Netflix that are available to stream right now. The list includes French drama series and French detective series.
7. Call My Agent (2015)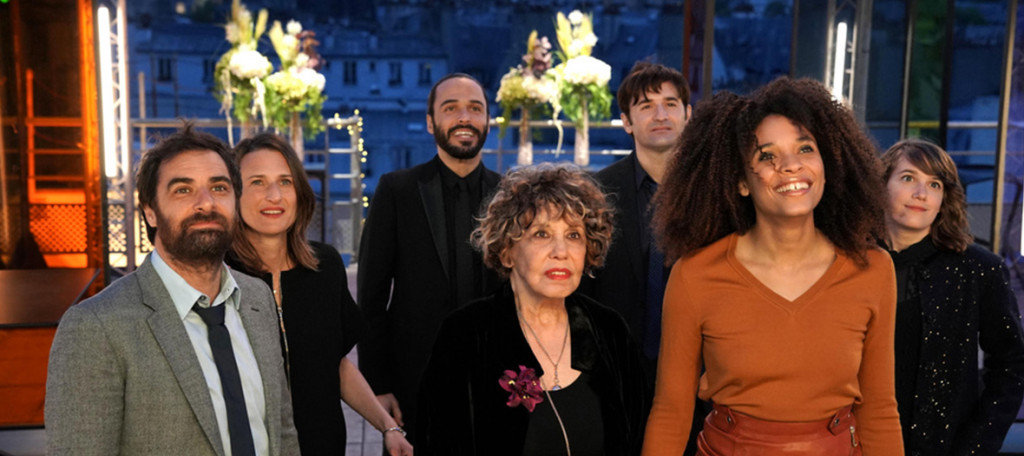 'Call My Agent' revolves around the lives of the employees of a talent agency. The story is mainly about four talent agents who find themselves in some deep trouble after their leader, the owner of the talent agency passes away. They struggle with maintaining the reputation of the agency after a storm of problems tries to suffocate them after the man's death. The agents juggle their work like with their own personal lives with unprecedented wit and humor as they try to fulfill the demands of the celebrities involved with them. This series is starting to gain immense popularity for its unique comedy. This show can get very addictive and once you'll start watching, you will not be able to stop. With well rounded and extremely diverse characters this satire comedy is definitely a must watch and if you're sick of watching American sitcoms, then this is going to be something very refreshing for you.
6. The Hook Up Plan (2018)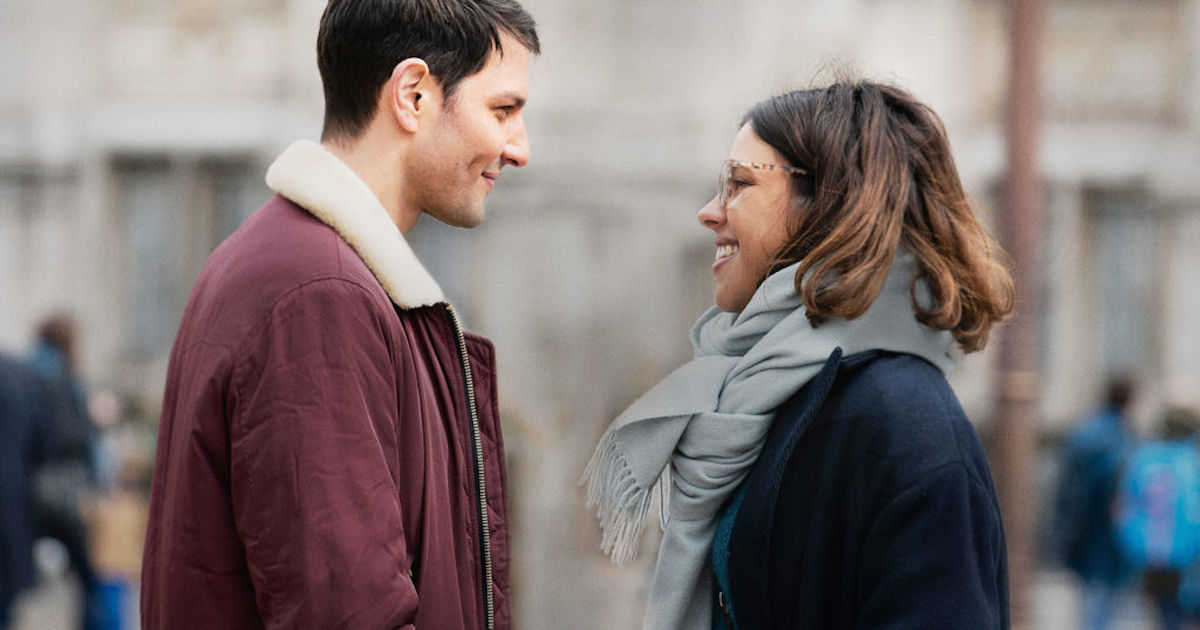 This eight episodes romantic comedy show is set up in the city of Paris. It follows the story of a girl named Elsa who has always been unlucky when it comes to love and relationships and her friends keep rallying around her for that. To make her situation a little better, her friends hire a male escort so that Elsa can have her confidence back and can get back in the game. But this misguided attempt to help her brings something more to her life and leads her to find something deeper than what her friends had intended. The storyline of this one is completely on point and the performances of the leads are amazing. This colorful love story will make you fall in love with this show. The sad part is that only one season has come out till date with only eight episodes on Netflix. So make sure that you go a little slow on this one because you'll be depressed once it's over.
5. The Mantis (2017)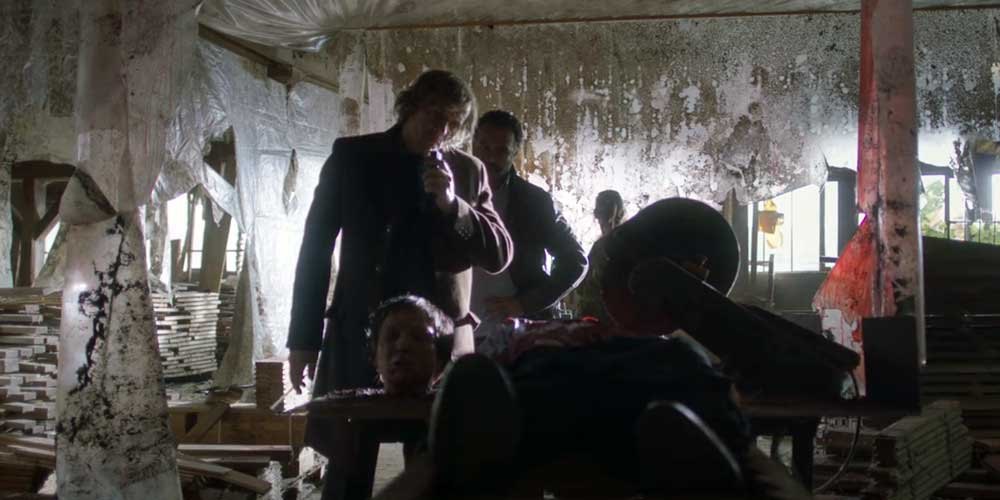 Set up in present day Paris, this show is about a psychopathic killer who is out on the run. The police notice that the strangest thing about all his murders is that all of them are done in a style that seems to be inspired by Jeanne Deber also known as 'The Mantis'. Jeanne herself was a famous serial killer 20 years ago and had held the entire city in extreme terror with her killing spree. The police get in touch with Jeanne while she lives in solitary isolation after her arrest and asks her for help. Jeanne agrees to work with them but she has a condition: she'll only work with once detective of the police whose name is Damien Carrot.
The reason why she chooses only Damien out of all the police detectives is that Damien is her own son who had abandoned her ages ago after her crimes and killings. But in this situation, Damien has no other option and agrees to work with her. While the serial killer is out loose killing innocent, Damien and Jeanne race against time to get their hands on the killer along with the rest of the police force. 'The Mantis' is the kind of TV show that keeps creating links of past events with the present one, making every episode and ever move in the show meaningful. This smartly written and well-executed mystery crime drama series is a definite must watch.
4. The Chalet (2018)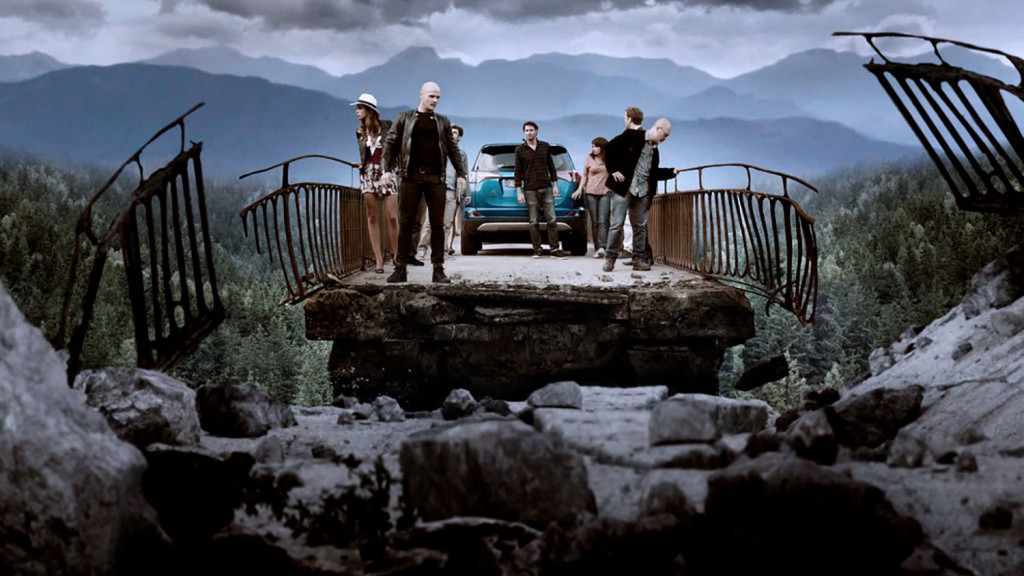 'The Chalet' is another great mystery thriller French TV show that'll keep you hooked onto it throughout. It revolves around a few friends who plan a summer getaway at a remote Chalet located in the French Alps. But a dark secret from the past waits for them there and when it comes up, things start to get a little nasty. A series of unfortunate events leads to a realization that all of it could be related. They start breaking under the pressures of this situation and one of them sets out on foot to seek help while another discovers certain things that pit everyone against each other. Flashbacks from the past come into picture showing what exactly had happened to a family that had forcefully left the Chalet 20 years before they had arrived there. This suspense thriller will initially confuse you a little with the introduction of too many characters in the first two episodes but by the time you reach the third episode, you'll be hooked to the series all the way to the end. The ending is phenomenal and does justice to the show.
3. A Very Secret Service (2015)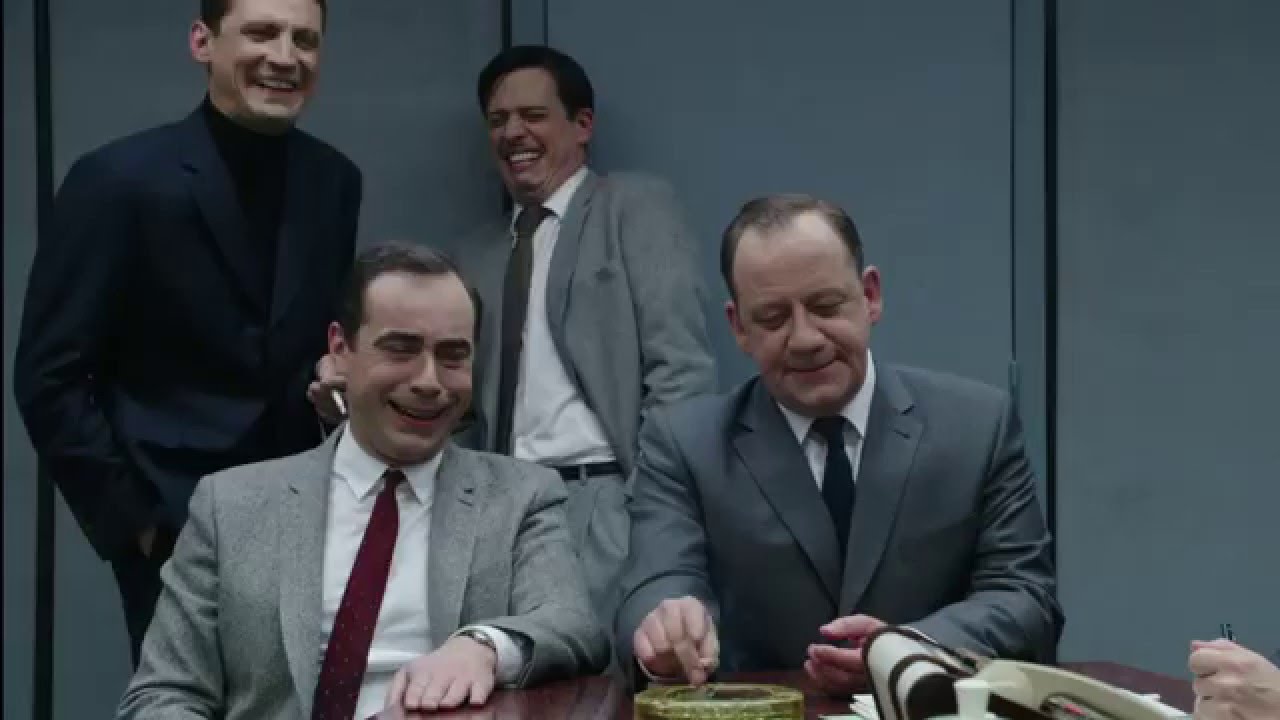 This comedy series has 2 seasons on Netflix right now and is absolutely hilarious. Even with the subtitles, you won't be able to stop laughing while watching this show. It is about a young officer named Andre Merlaux who works under the leadership of three other officers. All of them together have to be a part of the most dangerous secret operations to protect the interests of their country, France. The show pokes a lot of fun at French stereotypes around the Cold War and World War II Europe. This show is the complete package when it comes to humor. From visual humor to epic one-liner to comical sound effects, the show has everything. All the jokes are very subtly executed with a meaningful storyline. It's more or less of a political comedy show that everyone will love.
Read More: Best Crime Shows on Netflix
2. The Break (2016)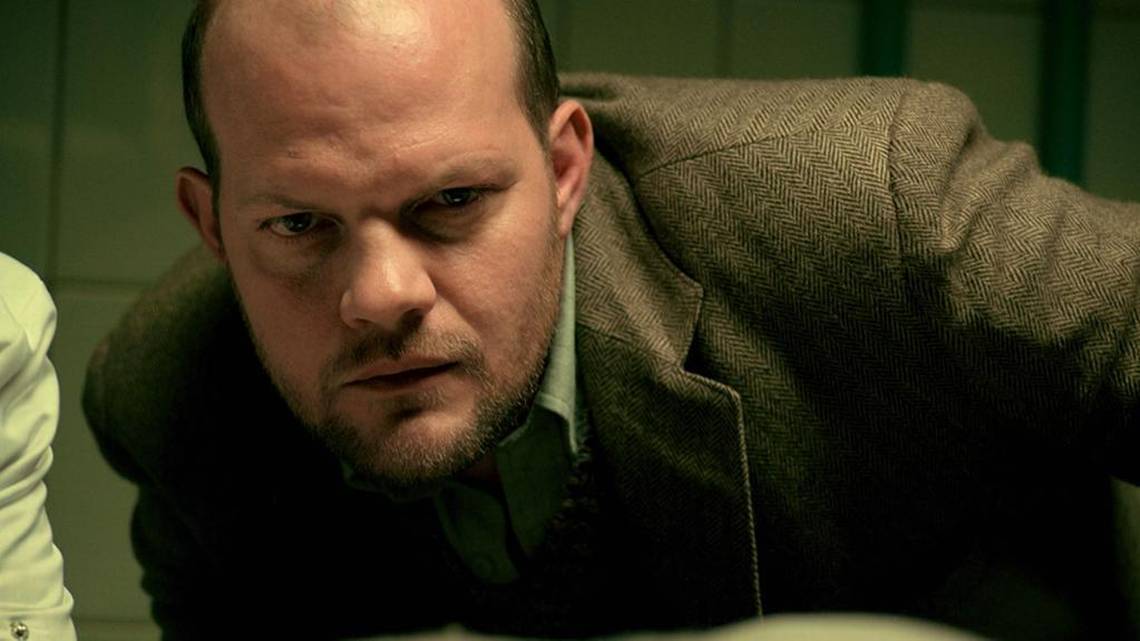 'The Break' tells the story of a police detective who is still mourning a recent family tragedy which forces him to move back to his hometown. But a murder case in his hometown forces him to get back to work. But this murder case is beyond the ordinary and reveals the darkest secrets that were hidden all this while. This show has the craziest plot twists and its dark fatalistic tone will crawl right under your skin and stay with you long after you're done watching it. If you are looking for something grim and sinister in this genre, then this might be the right pick for you.
Read More: Best Teen Shows on Netflix
1. Witnesses (2014)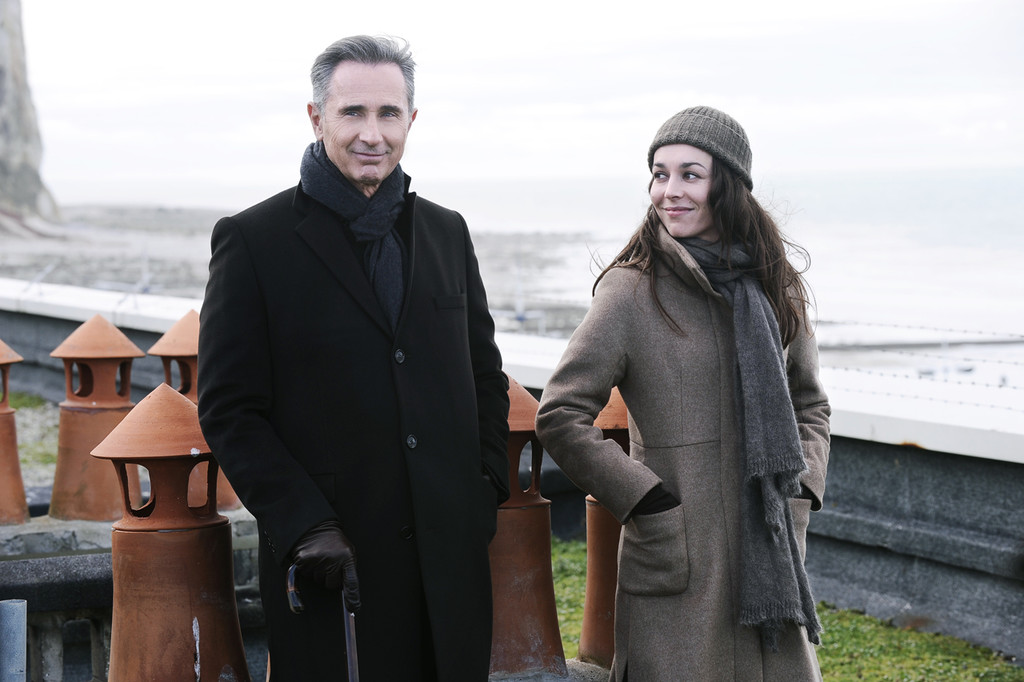 'Witnesses' is another great mystery thriller that is set up in a distant village in France where the bodies of murder victims are discovered. Two detectives have to now unearth the mystery behind the strange deaths of these victims and along the way, deal with some dark secrets that lie outside and also well within them. This mystery thriller is as good as any other show on the list. If you're the kind of person who's into binge-watching TV shows, then you can binge watch all these crime thrillers together because most of them barely have 2 seasons.
Read More: Best Spanish Shows on Netflix