Fighting games have been around since the days of Heavyweight Champ in 1976, but the genre was popularized by the likes of Karate Champ in the 80s. The gaming industry has since come a long way, and gamers now have access to AAA titles like Mortal Kombat, Street Fighter, Tekken, Smash and so many more iconic franchises. While some of the franchises focus on casual gameplay, most of them are meant to cater to the hardcore fighting game fans who spend hours honing their skills. These games focus a lot on mechanical skills, and you can be amongst the very best if you put in the time and effort. If you are looking for great two-player fighting games to play with your friends in couch co-op mode or online, then we have you covered. You can play these top multiplayer fighting games on Xbox One, PS4, Xbox 360, PC, iPhone, Andriod or even online.
10. Dragon Ball FighterZ (2018)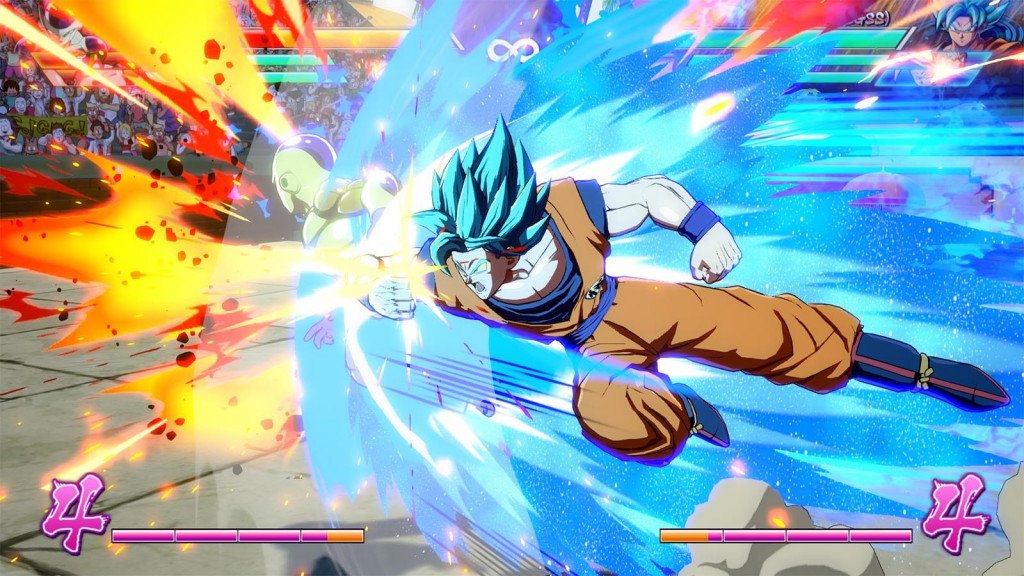 FighterZ is undoubtedly the best fighting game from the Dragon Ball franchise with the title receiving positive reviews on every platform. The massively popular fighting game achieved the "game of the year" tag from ESPN due to its competitive nature, fast-paced gameplay and of course, the impact it had in esports. The maddening speed of combat is something you won't find in most fighting games, and the developers truly perfected the game in terms of balance and mechanics.
The game features a story mode where you get to explore the story of Android 21, and it serves as a prequel to "Future Trunks." You can sink hundreds of hours into the game and still not be bored with it because of how engaging it is. You do not have to be a Dragon Ball fan to have fun with the title as it caters to everyone, from the most casual gamer to hardcore fighting game fans. The developers moved away from 3D graphics in favor of 2D-style animations that resembles the show, which allows for really good performance on all platforms, including Nintendo Switch.
9. BlazBlue: Cross Tag Battle (2018)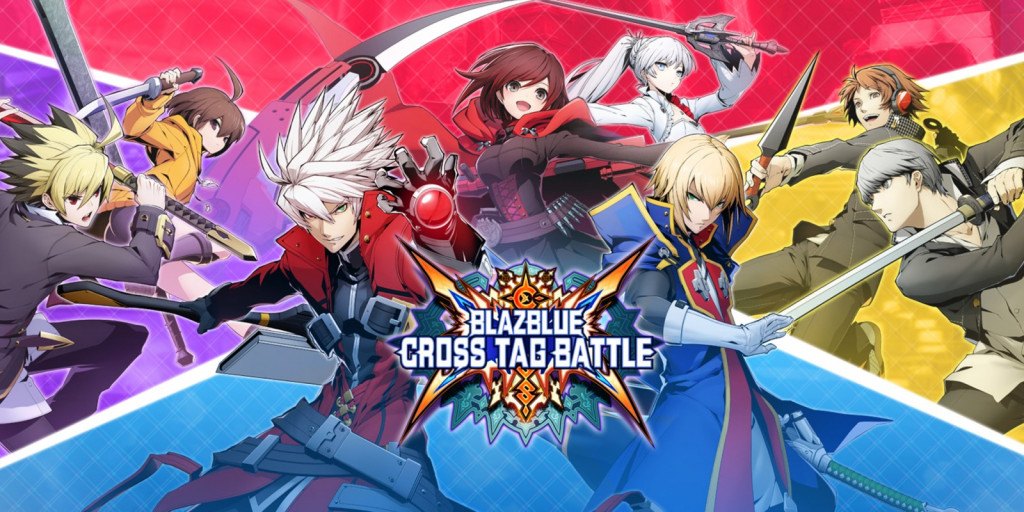 BlazBlue is an anime-style fighting game that features characters from popular games and anime including Persona, Under Night In-Birth, RWBY and of course, BlazBlue's own original characters. Even if you are not familiar with characters in the roster, you will have no trouble picking them up and practicing their kits. When it comes to basic ability usage and combat, you have no trouble learning the mechanics and getting the most use out of your character.
However, when it comes to the Tag Battles, you need to figure out the best team compositions that allow you to get an advantage over enemy teams. Unlike most other 1v1 games, BlazBlue is more about tactics and less about individual skills. If you feel overwhelmed by most fighting games, Blazblue is a great starting point for new players who want to get into the genre. It is far from perfect, but the low skill floor and fun mechanics makes Cross Tag Battle one of the most fun games to be released in recent times.
8. Tekken 7 (2017)
Tekken is one of the "big three" in the world of fighting games, and it is one of the few franchises in the gaming industry that has stood the test of time. 90s kids will remember how big an impact Tekken 7 had in terms of shaping the world of fighting games, and Tekken 7 sticks to its roots with its classic combat mechanics. Just because Tekken stays true to its art does not mean that the franchise does not innovate. Players now have access to new mechanics like Rage and Power Crush which add a lot of depth to the already challenging combat.
While at its heart Tekken 7 is a competitive fighting game, the developers put in a lot of effort into the story mode. The campaign picks off from Tekken 6's epilogue with Mishima and Kazuya finally facing off. When it comes to the technical aspects, the optimization is perfect on PS4, Xbox One and PC. Unlike other genres, a single dropped frame can lead to a loss in highly competitive matches, and Tekken 7 is a technical masterpiece on that front with its flawless performance. Overall, the 7th installment of the Tekken franchise is just as iconic as its predecessors, and Bandai Namco have truly redeemed themselves after several underwhelming releases.
7. Super Smash Bros. Ultimate (2018)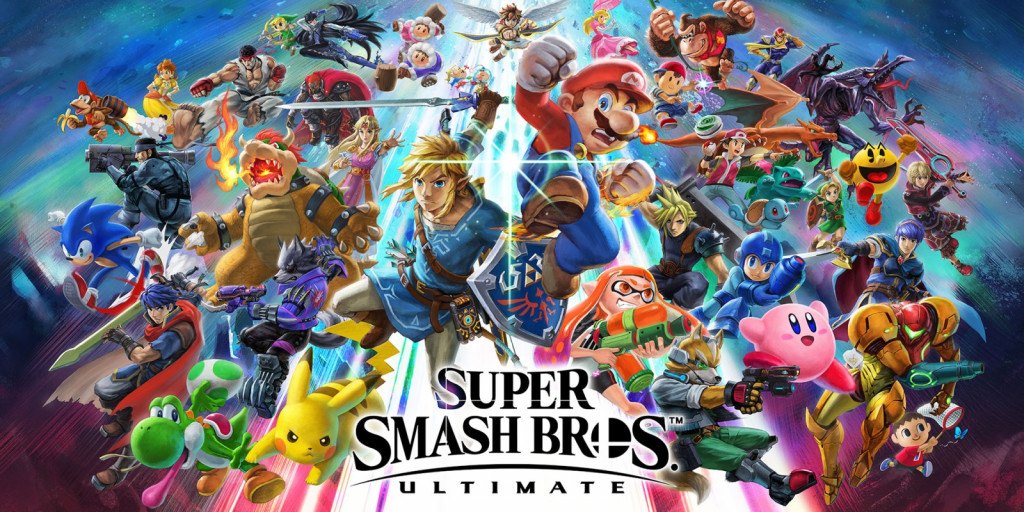 Nintendo is known for its casual games, but Smash has always been the one franchise that breaks all stereotypes. Super Smash Bros. Ultimate is by no means a casual game. While it might be much more beginner-friendly than competing titles like Mortal Kombat and Street Fighter, it definitely has a steep learning curve. Nintendo announced Smash Bros. Ultimate in 2018 and ex-CEO Reggie Fils-Aimé teased that the latest fighting game for the Switch will feature a bigger crossover than Marvel's Avengers. The game features iconic franchises like Pacman, Mario, Zelda, Fire Emblem, Pokemon and so much more. The biggest surprise for fans came when it was announced that Atlus would be working with Nintendo to bring Persona 5's Joker to the roster. More crossover characters will be added over the coming years as part of the DLC packs and fans should definitely not miss out on the fun.
6. Mortal Kombat 11 (2019)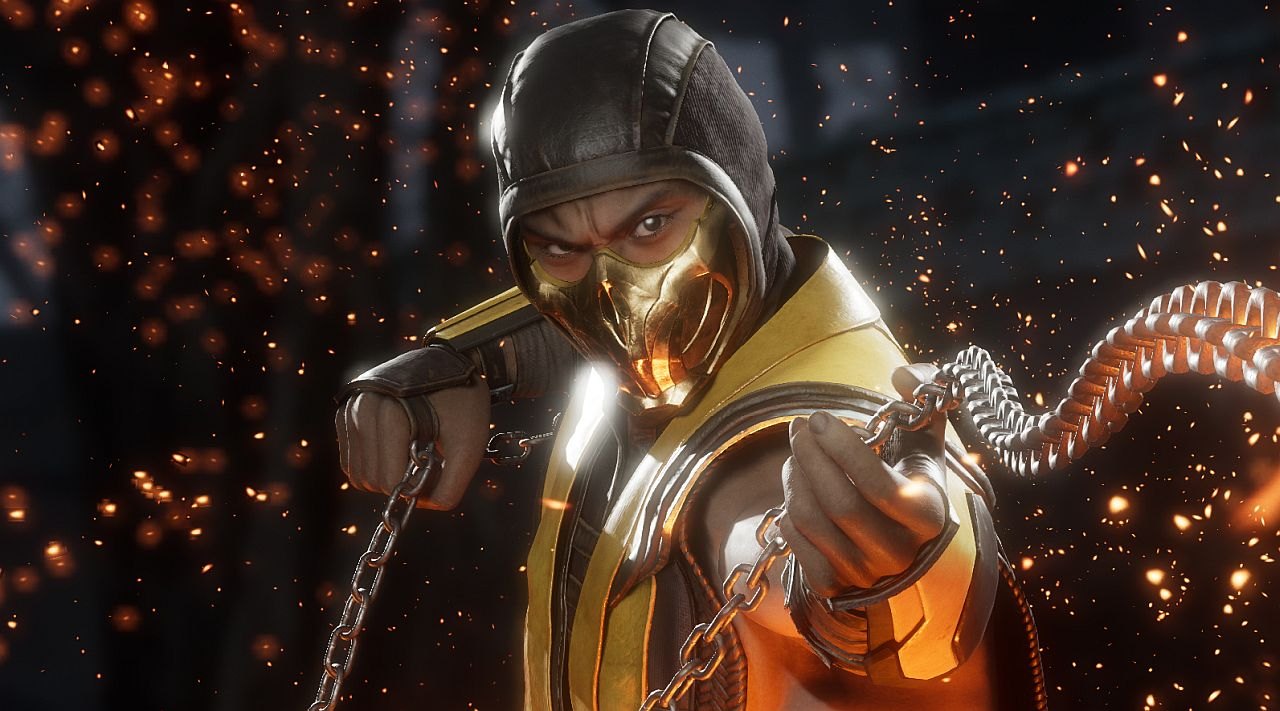 Originally released as an arcade game in 1992, Mortal Kombat won the hearts of fans, and it eventually made its way into every home platform out there. Mortal Kombat evolved over the years, and it retains its identity of being one of the most mature video games with a lot of brutality and gore. If you have seen how over-the-top deaths can be in the Final Destination movies, you will know what to expect from Mortal Kombat. Things do get a bit too graphic, and if you cannot handle such content, we definitely recommend steering clear of the franchise.
When it comes to the gameplay, it is as mechanically challenging to master as any other competitive fighting game. The Versus mode is where you want to explore all of the combat mechanics and master one character at a time. If you want to be a competitive Mortal Kombat player, you can try out online matchmaking or simply go head to head against your friends. Playing against the AI won't help you much in the long run as the enemies will get a bit too predictable.
5. Injustice 2 (2017)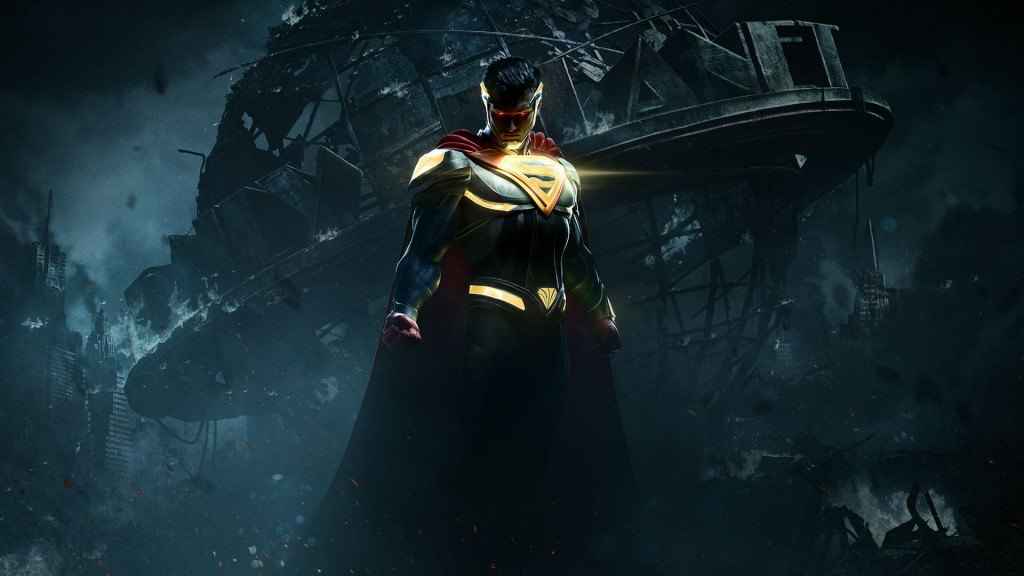 2013's Injustice: Gods Among Us was an entertaining game for DC fans, but it definitely did not go down well with hardcore fighting game fans. However, with the release of Injustice 2, we saw quite a few major changes to the gameplay that added to its depth. There are several game modes on offer in Injustice 2, and the game is just a wet dream for any DC fan with most of the iconic characters making it to the roster.
The story mode is much better than what we had in the previous instalment with better voice acting, gameplay and combat. Unlike the first game which made a number of characters play out the same way, Injustice 2 offers a lot more variety. One of the biggest flaws of the original Injustice was its progression system that was a bit too grind-heavy. NetherRealm Studios overhauled the progression system for Injustice 2 to make it much fairer towards players who do not want to invest in microtransactions. Injustice 2 continues to be one of the best fighting games available right now, and it is a must-have game for any DC fan!
4. Street Fighter 30th Anniversary Collection (2018)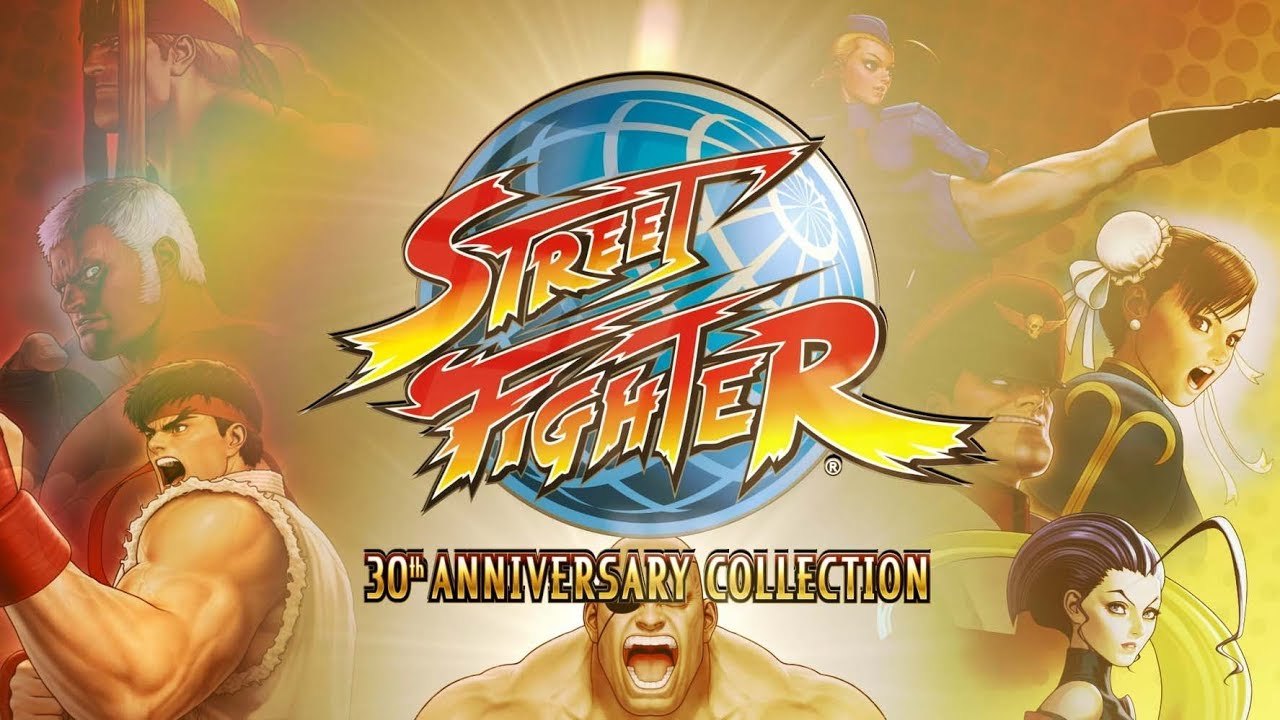 Fighting games are synonymous with Street Fighter, and there is no better way to experience it than getting a copy of Street Fighter 30th Anniversary Collection. The bundle brings together some of the most iconic fighting games from the Street Fighter including the very first title from 1987. You get the authentic Street Fighter experience with the classic fighting games being brought to life for modern-day systems. After Street Fighter V's disappointing release, the anniversary collection is definitely a redemption story for Capcom. Being able to play with the original roster and reliving your childhood is not something you get to experience on a daily basis, and this collection of games definitely hits the sweet spot at catering to die-hard fans of the franchise.
Read More: Best Multiplayer/Two-Player Shooting Games
3. Soulcalibur 6 (2018)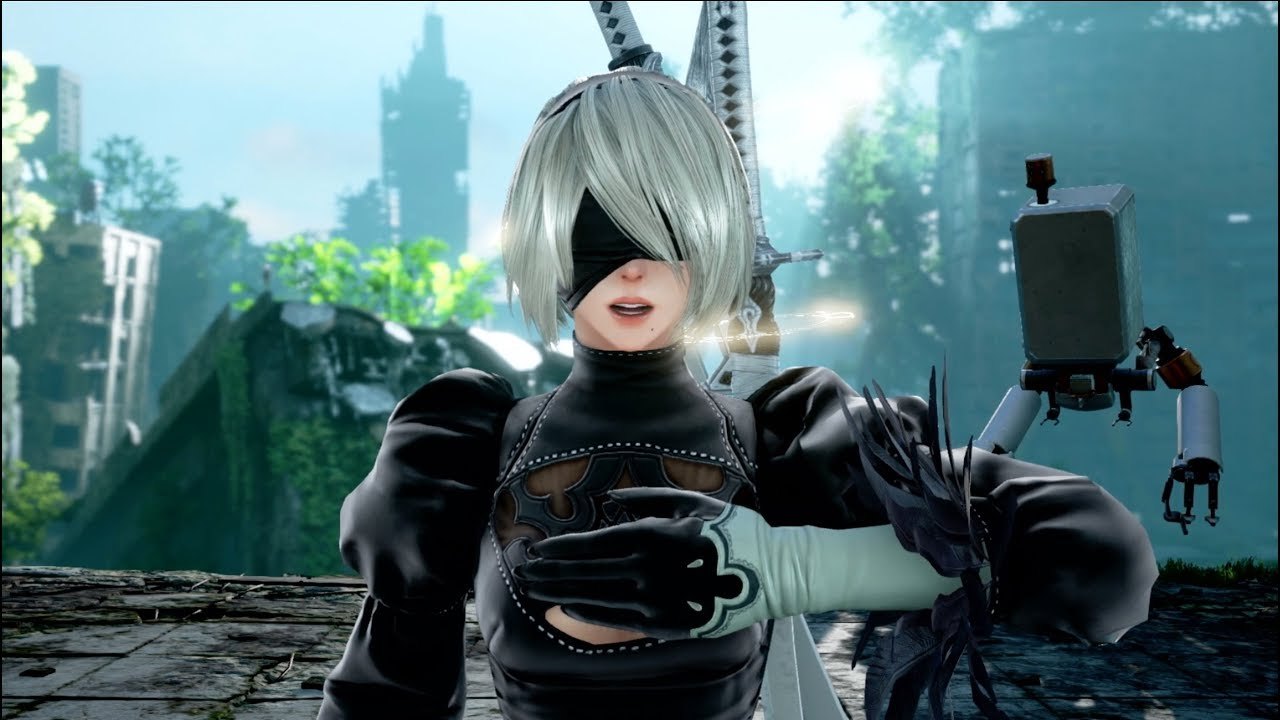 Fighting games are generally attributed to hand-to-hand combat with the use of special abilities. Soulcalibur 6 begs to differ from the formula with its use of weaponry, while also retaining all of the elements that make high-skill fighting games great. The fast-paced gameplay is supported by a large roster of characters. It is not just the series regulars that are part of the roster, but the game also features special appearances by Witcher's Geralt of Rivia, Nier: Automata's 2B and more.
You can create your own custom characters as well in the single-player mode, which is something most other fighting games do not offer. Even though most of the focus is on solo play, the game's multiplayer is also quite entertaining as you go toe to toe against your friends or random players from public matchmaking. The gameplay experience is fantastic with players being able to chain flashy combos in no time. If you are looking for a casual and fun fighting game that focuses primarily on single-player or couch co-op, Soulcalibur 6 is the perfect game for you.
2. Brawlhalla (2015)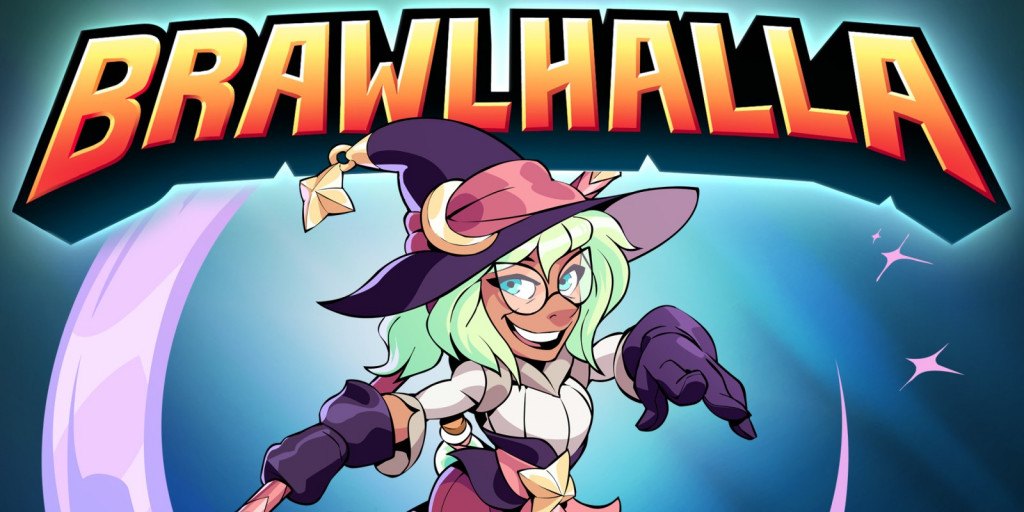 There are too many free-to-play fighting games that fail to meet the standards set by industry behemoths, but Brawlhalla is not one of them. It is one of the most well-balanced fighting games ever made, and if you don't feel like spending the big bucks on a triple-A fighting game, you can simply hop on to Brawlhalla and have a great time without spending a dime. The gameplay is very beginner friendly but there is a lot of depth to it and mastering it requires time and patience. Instead of the usual melee combat that you find in standard fighting games, there is a lot of ranged combat with weaponry available in-game as well.
When it comes to the roster, players have the option of grinding in-game currency to slowly unlock all the characters. You can also pay an upfront fee for the champions pack that unlocks all existing and future characters. If you do not want to grind at all and want to experience all of the content, you can rely on the weekly rotation system that makes random heroes free for a limited time while locking our previously available characters.
The game feels like a clone of Super Smash Bros., but it retains its own personality with its beautiful art style and innovative combat mechanics that you will not find anywhere else. Since its release in 2015, the community has been growing over the years, and matchmaking barely takes a few seconds considering how populated the servers are. It is definitely a one-of-a-kind game that deserves a chance from even the most hardcore fighting game fans.
Read More: Best Multiplayer/Two-Player Racing Games
1. Ultimate Marvel Vs. Capcom 3 (2011)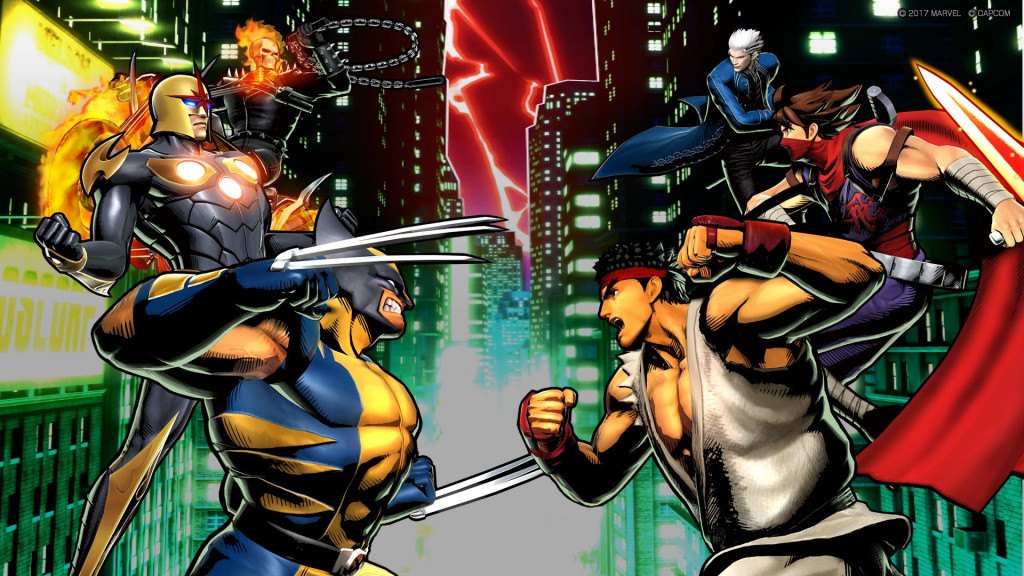 DC has always had the upper hand over Marvel when it comes to the world of gaming, but that does not mean Marvel's offerings are bad by any metric. Even though Ultimate Marvel Vs. Capcom 3 lives in the shadow of Injustice, it is still an entertaining game that brings together some of the most iconic Marvel characters. Marvel fans all over the world vouch for this title, which offers amazing gameplay and high quality entertainment.
The art is absolutely gorgeous, and it is one of the best comic book to video game adaptations we have seen in terms of design. You will find all of the familiar faces including Captain America, Deadpool, and Thor. From Capcom's army, we have Dante, Chun-Li and other characters from several Capcom franchises. Thanks to Capcom's expertise at making great fighting games, Ultimate Marvel Vs. Capcom 3 does not disappoint. Players get the same competitive experience as any other eSports title, and even though it has been quite some time since the game's release, there is still a small and active community that continues to play this game.
Read More: Best Multiplayer/Two-Player Zombie Games