There are a lot of games out there that you can pick up if you are looking for a co-op session with your friends and you may really be spoilt for choice. So we did all the grunt work for you and picked out some of the best multiplayer experiences out there and compiled them into one list for you guys, which you can save for future reference. These are the leading titles we could find for modern consoles but do keep in mind that multiplayer experiences tend to shift a lot over time with server populations dropping out indefinitely. However, all of these games have been getting regular updates and player rates are not expected to drop anytime soon, so we can say investing in any one of these is a pretty safe bet. You can play these top multiplayer shooting games on Xbox One, PS4, Xbox 360, PC, iPhone, Andriod or even online.
11. Warframe (2013)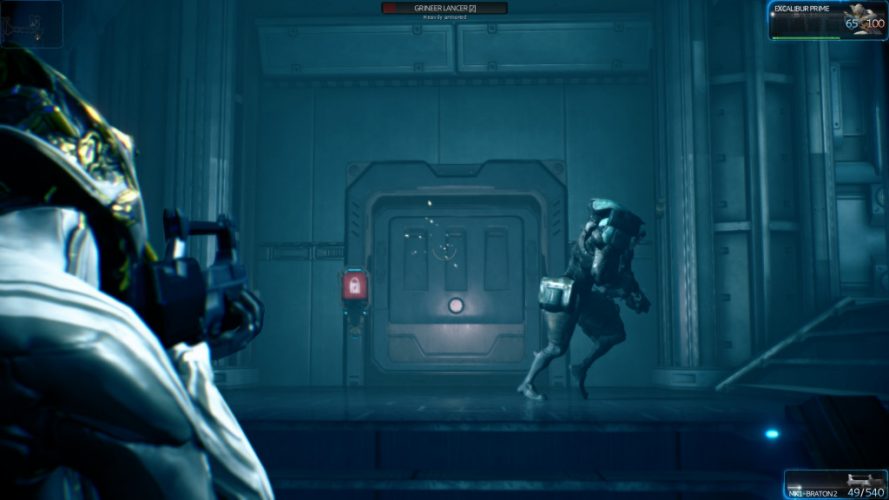 Warframe is by far one of the best multiplayer games out there that's available for free. In this game, one can acquire all the in-game upgrades and armor sets through grinding alone, making this extremely accessible to the new player. The game has been developed and published by Digital Extremes and they have expressly stated that they want to keep the game completely free to play, though it is possible for one to make the process easier through in-game purchases. You need to start by designing and creating your very own Tenno creature, an alien species that have woken after centuries of deep sleep. They find themselves in the middle of an inter-galactic war and decide to use their trusted 'warframes', mechanical suits that give them various powers, to gain an edge in the fight.
You receive a basic set when you start out the game and you will get to upgrade it through better loot and quests. The game has been widely revered for its free to play mechanics that allow the new player to catch up with veterans without the use of real money, making the game extremely accessible to all gamers. The game is one of the best experiences when shared with a friend and you have the option of completing quests with a group of up to 4 players. The game was released in the year 2013 for the PlayStation 4, Xbox One and Windows PC and just recently launched on the Nintendo Switch in 2018.
10. Gears of War 4 (2016)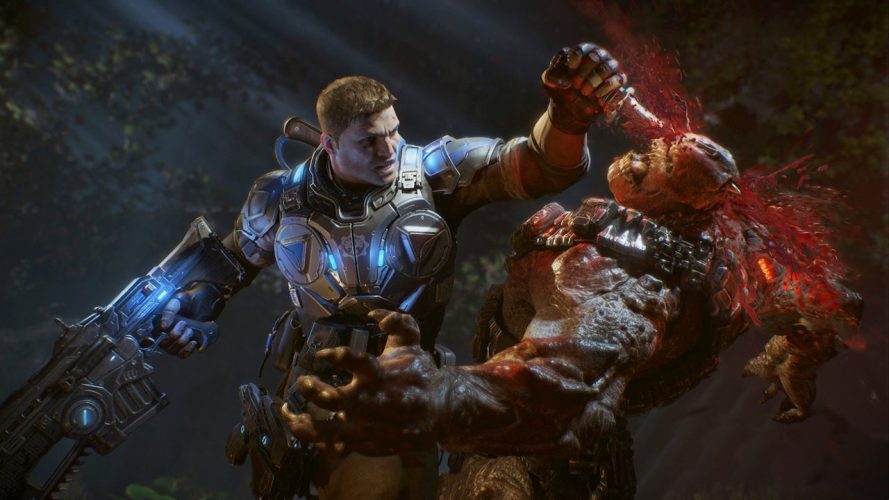 Though the whole campaign of Gears of War 4 is playable alone, the storytelling and the setting screams multiplayer co-op gameplay and is one that should really be experienced alongside a buddy. If you are planning a weekend with your gaming buddy, you can never go wrong with Gears of War 4, a game developed by The Coalition and published by Microsoft Studios for the Windows PC and Xbox One Systems. It has been widely praised for its co-op gameplay mechanics and the new mechanics introduced into the game makes it tons of fun to play. We especially liked the 'shoulder dash' move that allows players to dash forward and knock over enemies. It is extremely fun to barge in front of a couple of enemies and knock them down together with a friend and then just straight on shoot them in the face. The game is playable with a friend both locally and globally and runs at full 60 FPS in multiplayer as compared to the mere 30 FPS in single player game modes.
9. Payday 2 (2013)
Payday 2 can literally be called the heist simulator allowing the player to take part in various heists and robberies. The game is entirely playable alone but when you are out there taking part in heists, where's the fun in that? Group up with up to 3 friends in order to take part in the most elaborate of robberies that can originate from the criminal mind and then loot these places in order to gain cold hard cash. The 'jobs' can be obtained from an in-game website called crime.net and each varies in its own difficulty and setting. Jobs can be as simple as a jeweler's shop heist or as elaborate as a bank robbery that requires coordination between the players playing the game. All of these have various in-game rewards and also provide the player with bonus points if they manage to beat the scenario without raising the alarm. All in all, we have all at least once speculated how a gang of friends would take down a mega banking corporation and this is your chance to try that out for yourself!
8. Serious Sam 3: BFE (2011)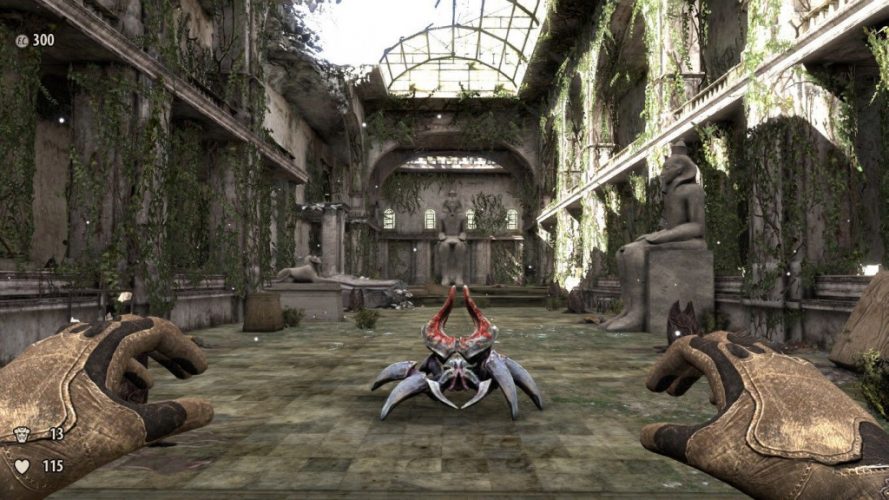 Serious Sam is a massively popular first person shooter game that allows players to traverse through semi-open levels infested by deadly creatures. The game stays true to most of the features of its predecessors; however, it does limit the open level design in the first few stages. In addition, the game also introduces enemies that are able to attack the player from a distance, a mechanic that we felt was a bit lacking in the previous titles. The game also allows the player to sprint and unlike other games, you are able to sprint for unlimited periods of time just that you cannot attack while sprinting. You are able to carry as many weapons as you choose and the game contains a total of 13 of them with 5 of them being manually reloaded. Multiplayer is also fun to play as you are able to team up with up to 15 other people in order to take down the monstrosities residing within a metropolis in a co-op setting. Serious Sam 3: BFE was developed by CroTeam and published by Developer Digital in the year 2011.
7. Far Cry 5 (2018)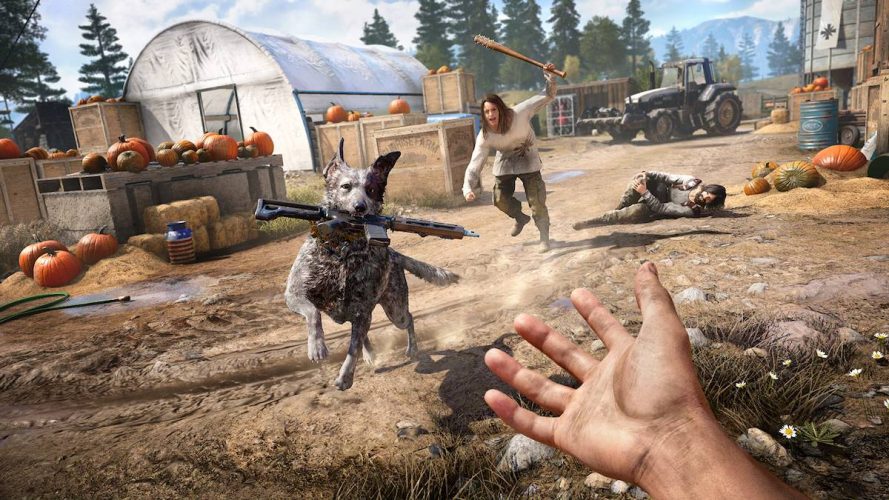 Far Cry is a series that has been known to create some of the best open world adventures out there with huge maps and true depiction of culture and wildlife. You are given the freedom to progress through the story at your own leisure and the game pushes you towards exploration and rewards you with some pretty amazing achievements if you manage to do so. Far Cry 5 is a standalone successor to Far Cry 4 and takes place in Hope County, a fictional area somewhere in Montana that has been overrun by a doomsday cult. The area is rich in both flora and fauna and you can manipulate and use both of these to your advantage. As the protagonist and a junior at the local police force, you must get at everything that you can and use it to your advantage to take down this cult of ill practices. You have the option of using both melee and ranged weapons, depending on whether you want to take a quieter approach or go in with all guns blazing, and this makes a significant impact on the story.
The game has a few RPG elements as well, giving the player the option to build their character as they want during the course of gameplay. The storylines are also branching and depends heavily on the choices made by the player. Hope County in Montana is a lush sprawling field teeming with wildlife and the game gives the player the option to team up with a friend in order to take on the vicious beasts and progress through the storyline. The whole of the campaign has been made playable in co-op by Ubisoft and we highly recommend you take a friend alongside you when you decide to take on the doomsday cult.
6. Dying Light: Enhanced Edition (2016)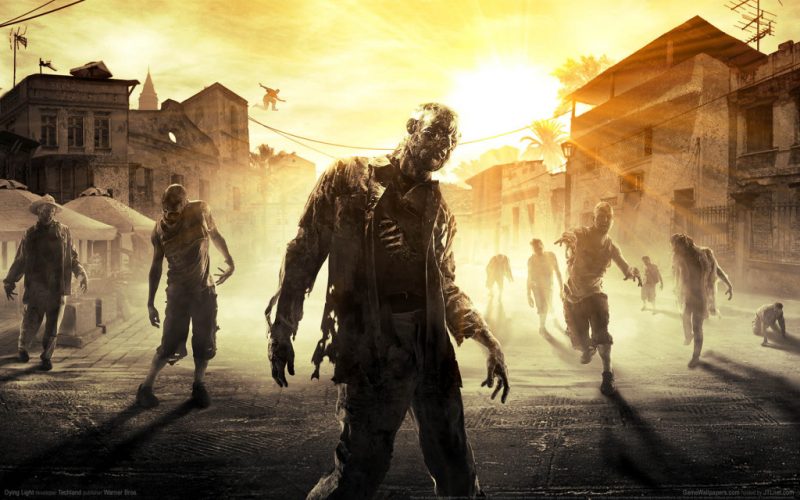 Dying Light is a first person survival horror video game that allows its players to fight and escape from zombies while maneuvering tall skyscrapers. This game is not for the faint-hearted as some of the moments in the game are both breathtaking and terrifying. The setting of the game is an exclusion zone and an undercover agent must traverse the area and uncover its secrets. This edition also allows the player to drive a dune buggy, which is more than enough to trim down hordes of zombies as you make your way along the map. The map itself is a huge sprawling metropolis that has been taken over by the 'infested', so it is a good idea to learn to use the buggy to your advantage and make your way across important locations on the map.
The game also uses an intuitive day and night cycle system that alters gameplay mechanics significantly. Enemies are considerably stronger at night and are more vigilant while they are pretty much reclusive during the day. The game has been developed by Techland and published by Warner Brothers for Windows, Linux, PS4 and Xbox One Devices in the year 2016.
Read More: Best Adult Video Games
5. Destiny 2 (2017)
Destiny 2 is a first person futuristic shooter that takes place in a dystopian future where Earth's last sanctuary has been raided by alien races. The game takes everything that was criticized about the first installment and completely polishes the gameplay mechanics and introduces new features that make it perfect for co-op gameplay. Developed by Bungie and published by Activision for PS4, Xbox One and Windows PC systems, the game released in the year 2017 to overall positive reviews. Critics praised the game for its improved gameplay and storyline features that added a lot more depth and enabled the player to create teams and join games more easily. The game takes place in a 'shared environment' where players can progress through the storyline in a co-op setting. It features both PvE (Player vs Environment) and PvP (Player vs Player) settings where teams of either 3 players or 6 players join together to take part in fights. However, the game is online only and requires a steady internet connection in order to play.
4. Tom Clancy's The Division 2 (2019)

Tom Clancy's The Division 2 was one of the most anticipated games of the year. It was released on the 15th of March, 2019. If you do not know about the massive 'The Division' series for the Xbox One, the PS4 and the Windows PC systems, then you are missing out on one of the best co-op multiplayer experiences available right now. The game has been developed by Massive Entertainment and published by Ubisoft. It allows players to complete world quests and missions by cooperating with each other. It is set 7 months after the events of the last game and continues the story of the American civil war, that has broken out in the city, between the marauders and the survivors.
Read More: Best Drag Racing Games
3. Call of Duty WW2 (2017)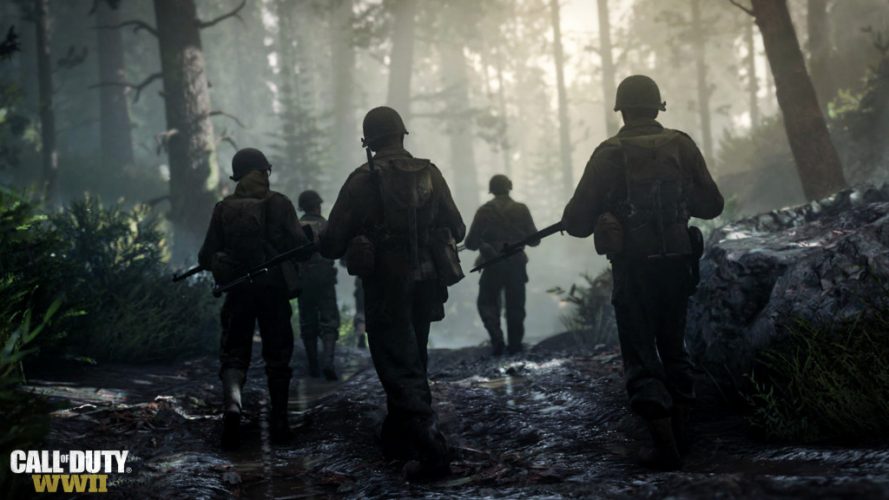 You know a list of shooters is not complete without the Call of Duty series and where the game has been lacking in single player content, the game has more than made up for it in multiplayer gameplay. The game was developed by Sledgehammer Games and was published by Activision for Windows PC, Xbox One and the PS4 on the 3rd of November, 2017. The multiplayer gameplay was expressly appreciated by fans of the series and allows players to either battle as the Allies or the Axis on preset events that were of significance in the war. Players need to complete objectives in a map which represents some of the most well known events and allows them to experience the ravages of World War II in a co-op multiplayer setting.
Read More: Best Zombie Shooting Games
2.
GTA Online (2013)
What started out as an online experience without any motive has now resulted in one of the most fun experiences you can have with your friends online. Nothing much needs to be said about the Grand Theft Auto series, a game that you are probably aware of if you are reading this in the early half of the 21st century. The game which was mostly a vast open empty city now features a plethora of events for you to choose, ranging from races to deathmatches. The world is your oyster in GTA Online and you most definitely want to bring a friend if you want to cause major mayhem.
1. Borderlands: The Handsome Collection (2015)
Borderlands: The Handsome Collection is a collector's edition released by 2K games for the Xbox One and PS4 gaming systems. It contains both Borderlands 2 and Borderlands: The Pre Sequel, some of the best co-op games released for modern systems. This is a game you really need to play for yourself to appreciate the game design and artworks used in the game. We highly recommend you pick up Borderlands if you are looking for a co-op experience with your friends.
Read More: Best Nintendo Switch Games