It is very important that toddlers get their daily dose of visual entertainment that helps them learn new things and thus adds to their brains' growth. The only way for kids within the age of 2 to learn is by seeing because they can neither read nor understand what you are telling them. So, it is in what they see that they will search for what they like (subconsciously). In this list, we bring you 12 great shows for toddlers that are available to stream on Disney+. While some of these are aimed at making your child learn new things, others offer visually attractive stories that promise a fun time.
12. Disney Junior Music Nursery Rhymes (2017-2023)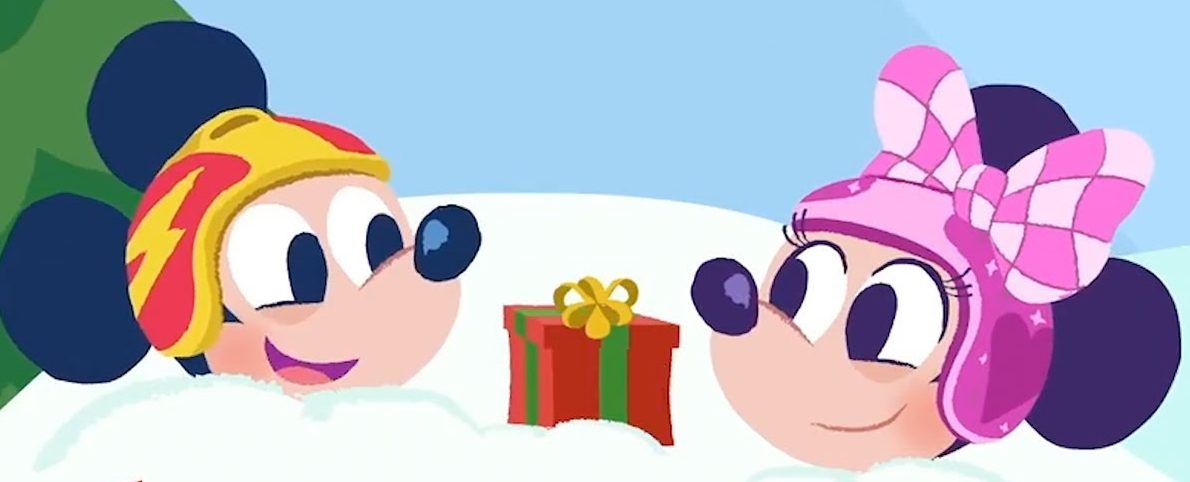 The show reimagines the classic nursery rhymes featuring iconic Disney characters, including Goldilocks (Natalie Lander), Humpty Dumpty (Mitchell Whitfield), Mickey Mouse (Bret Iwan), Minnie Mouse (Russi Taylor), Donald Duck (Daniel Ross), Daisy Duck (Tress MacNeille) and Goofy (Bill Farmer) in a fun and interesting way by making use of animated visuals. If you are planning to teach your toddler rhymes, this show will help you do that effectively and in a fun way.
11. Bluey (2018-2023)
Imaginative, funny, and playful, 'Bluey' is an Australian animated series about a puppy (6-year-old anthropomorphic Blue Heeler) who loves adventuring with her family, including her father Bandit (voiced by David McCormack); mother Chilli (voiced by Melanie Zanetti), and younger sister, Bingo. Created by Joe Brumm, the identities of the kids who voice Bluey and Bingo are deliberately kept secret. It also shows dogs of other breeds and deals with the themes of family, culture, and the significance of childhood.
10. Muppet Babies (2018-2023)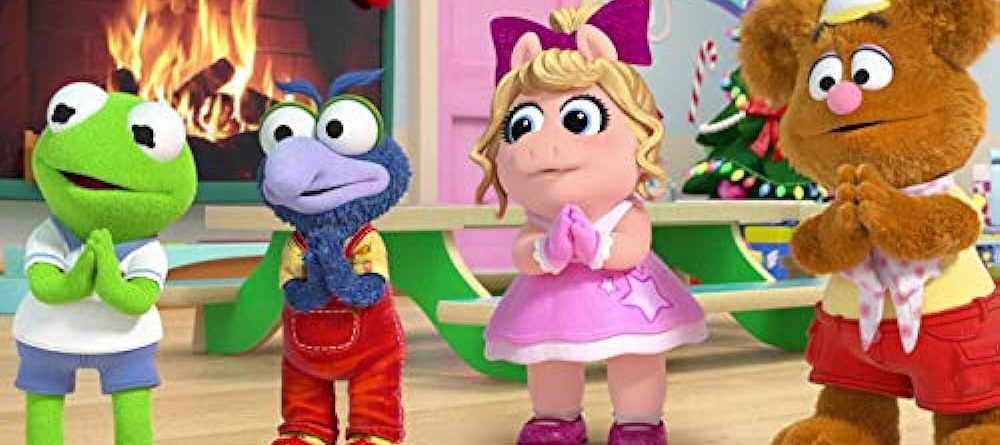 Based on the popular franchise created by Jim Henson in 1955 and a reboot of the 1984 animated series of the same name, 'Muppet Babies' features the toddler versions of the Muppet characters. These include Kermit (voiced by Matt Danner), the Frog; Miss Piggy (voiced by Melanie Harrison), the pig; Fozzie Bear (voiced by Eric Bauza); and The Great Gonzo (voiced by Benjamin Diskin), the ambiguous "whatever." What makes this show special is that it serves as a reminder for parents of their childhood and their fond memories of the 1984 animated series. So if you grew up with the Muppets, you will surely love watching this show with your toddler(s).
9. Doc McStuffins (2012-2023)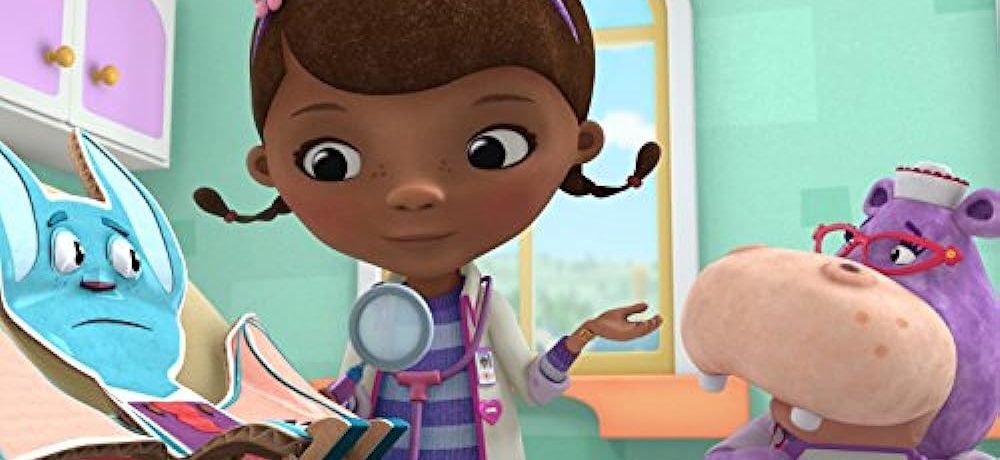 'Doc McStuffins' is created by Chris Nee and centers on a seven-year-old African American girl named Dottie "Doc" McStuffins (voiced by Kiara Muhammad, Laya DeLeon), who dreams of becoming a doctor like her mom, who is a pediatrician. Her way of implementing her doctor skills is by fixing toys, dolls, and stuffed animals, all of whom are anthropomorphic, to showcase human emotions associated with wounds and healing. Dottie uses a magical stethoscope to communicate with the toys. The main message that the show carries is helping others and caring for others, which is a very important thing that kids need to learn from a young age.
8. Elena of Avalor (2016-2020)
Created by Craig Gerber and a spin-off of 'Sofia the First,' 'Elena of Avalor' tells the story of Princess Elena Castillo Flores (Disney's first Latina princess), who defeats the evil sorceress Shuriki and saves the kingdom of Avalor. She was held captive inside an amulet, and it took Princess Sofia to free her. However, 16-year-old Elena now has to learn how to rule a kingdom assisted by a board of advisors that comprises her grandparents, cousin Chancellor Esteban, and a friend, Naomi. Lauded for its representation of the Latin American and Hispanic cultures and a strong titular female character who serves as a great role model, 'Elena of Avalor' is just the kind of show your toddler deserves to see, especially the girls.
7. Pupstruction (2023)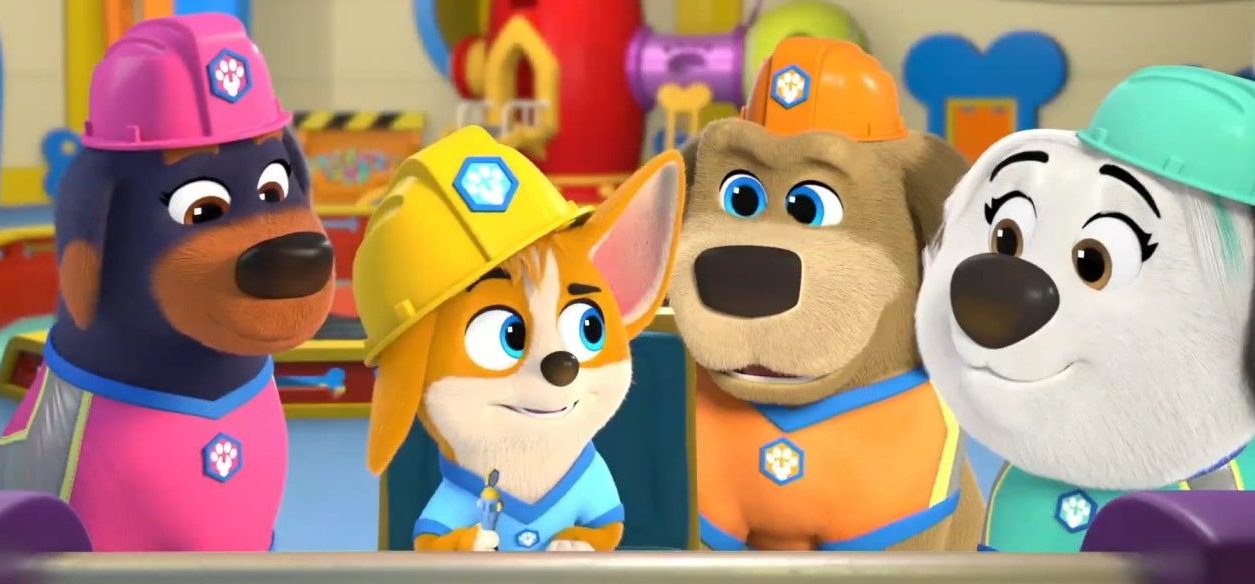 'Pupstruction,' created by Travis Braun, tells the story of a dog construction company in the city of Petsburg. The team consists of Phinny (voiced by Yonas Kibreab), a Welsh Corgi who is the captain, Tank (voiced by Carson Minniear), a St. Bernard, Roxy (voiced by Scarlett Kate Ferguson), a Rottweiler and Luna (voiced by Mica Zeltzer), an Old English Sheepdog. The primary theme of the show is perseverance and how not everything works on the first try, but this doesn't mean that it can't be done. That's not all; the team also faces competition from another construction company named Lickety Split. So, having a competitive spirit is also something the show underscores.
6. Kiya & the Kimoja Heroes (2023-)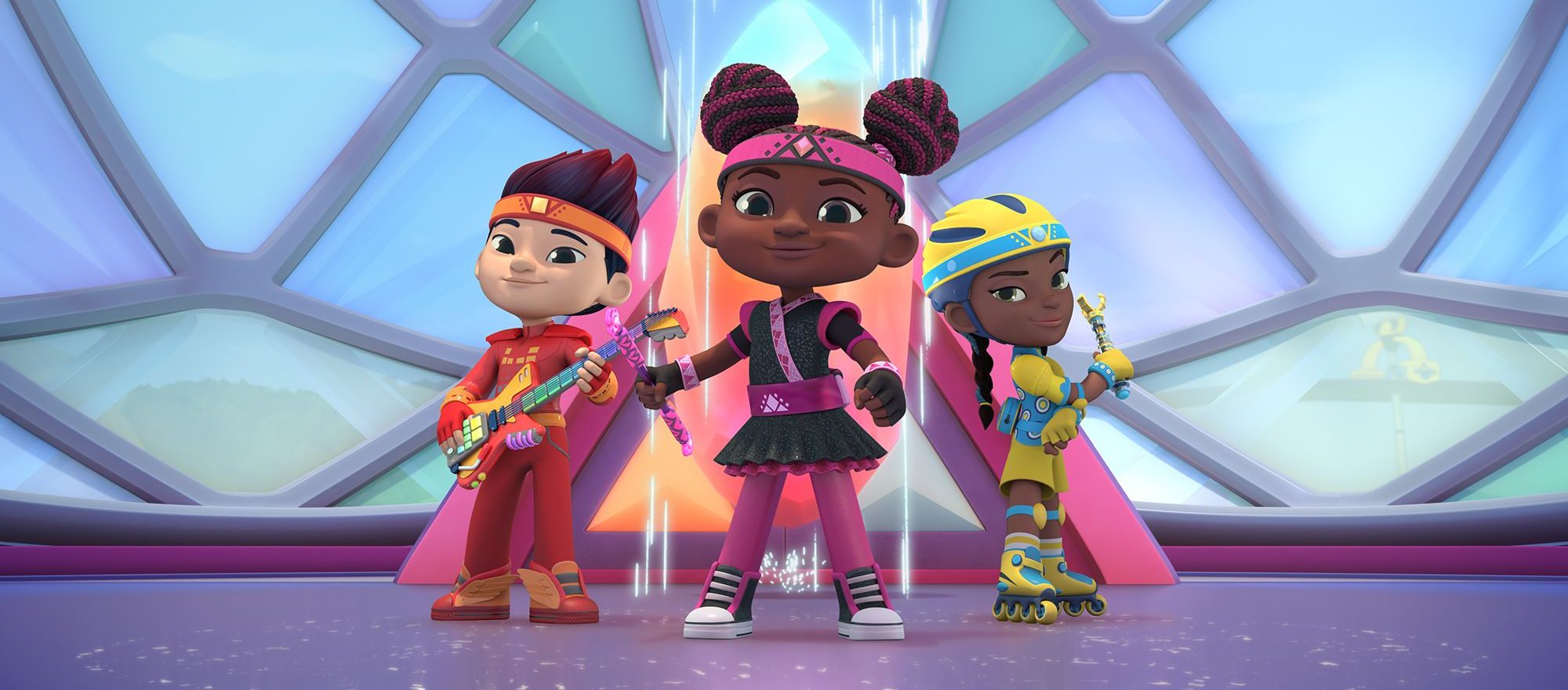 A show featuring kid superheroes, 'Kiya & the Kimoja Heroes,' created by Kelly Dillon, Marc Dey, and Robert Vargas, revolves around three kids, Kiya, Motsie, and Jay, who live in the fictional African city of Kimoja. Kiya (voiced by Dineo du Toit) loves dancing and martial arts and uses these talents to protect the city. Motsie (voiced by Fontina Fourtounes) loves to roller-skate, while Jay (voiced by Ian Ho), Motsie's elder brother, loves playing the guitar. It is understandable that by turning these talents into superpowers, the makers are promoting the importance of hobbies and how if your toddler shows interest in something, you should let them explore it as it helps in the overall growth and development.
5. Puppy Dog Pals (2017-2023)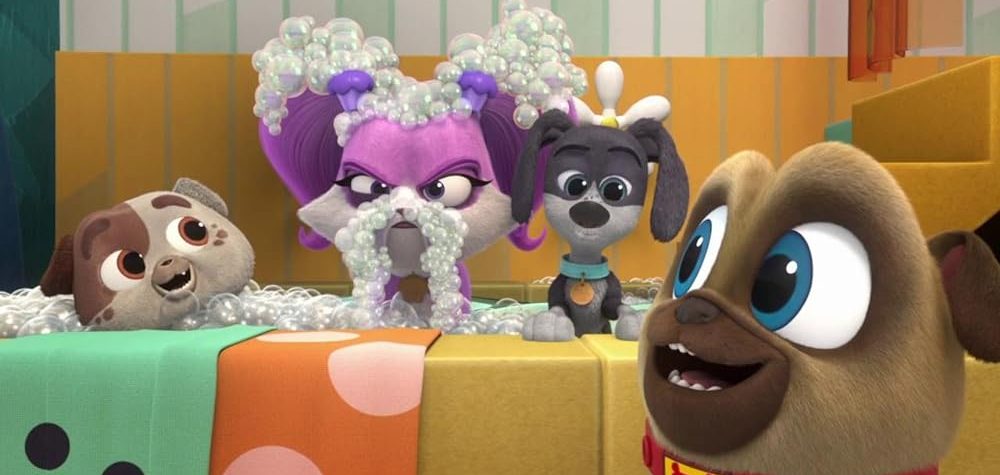 Created by Harland Williams. 'Puppy Dog Pals' tells the story of two pug puppies who are brothers, Bingo (voiced by Issac Ryan Brown, Elisha "EJ" Williams) and Rolly (voiced by Sam Lavagnino, Gracen Newton ), and their adventures in their neighborhood as well as across the planet. Their owner is a guy named Bob and they also have a sister who is a kitten, Hissy. Joining the trio is A.R.F. (Auto-Doggy Robotic Friend), a robot dog. Clearly, the show aims to stress the significance of the bond among siblings. So, if you have more than one toddler in your house, 'Puppy Dog Pals' can be more fun than usual.
4. The Book of Pooh (2001-2002)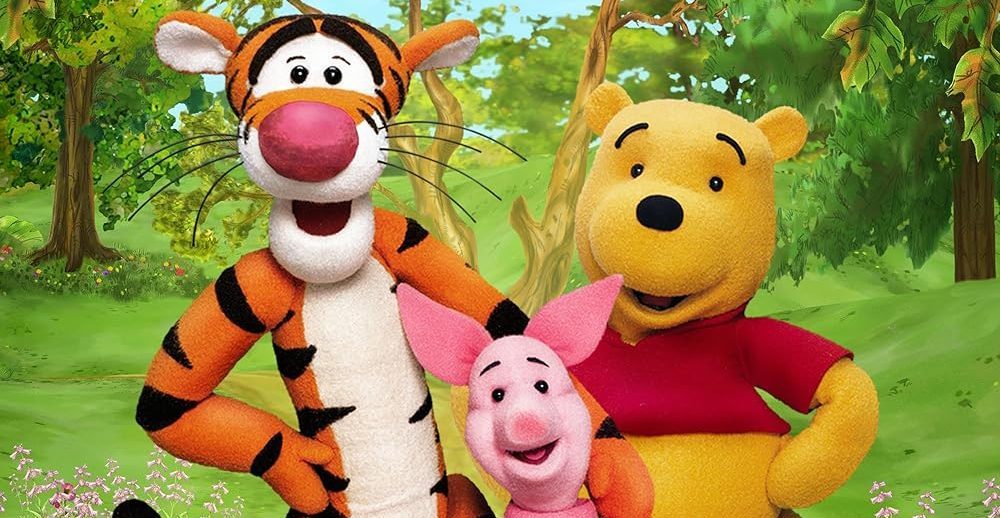 'The Book of Pooh' is a puppet-format series based on the classic Disney characters created by A. A. Milne including Winnie the Pooh (voiced by Jim Cummings) and his friends Piglet the pig (speaking voiced by John Fiedler, singing voiced by Jeff Bennett), Tigger the tiger (also voiced by Jim Cummings), Rabbit the rabbit (voiced by Ken Sansom), Eeyore the donkey (Peter Cullen, also the voice of Optimus Prime in the animated Transformers series and the Transformers movies) Owl (voiced by Andre Stojka) and Kessie (voiced by Stephanie D'Abruzzo), the orphaned bluebird. Each episode incorporates singing and dancing as the characters go about exploring the wild, which makes it a fun watch for toddlers.
3. Little Einsteins (2005-2018)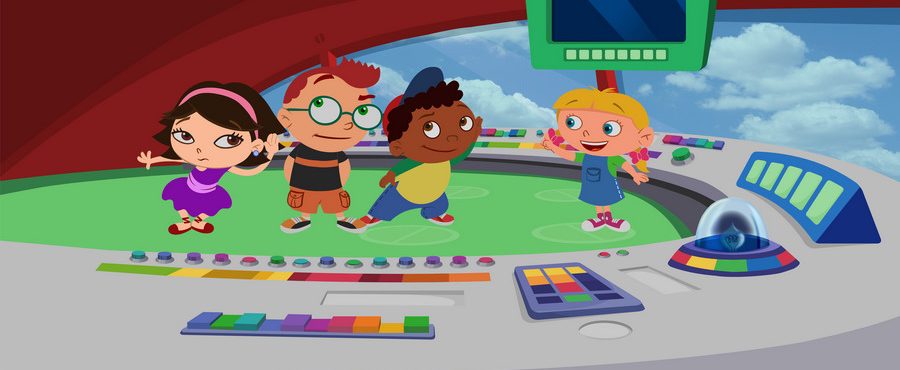 'Little Einstein' is based on the Baby Einstein line of multimedia products for toddlers created by Julie Aigner-Clark, including home video programs, books, toys, and more. Douglas Wood has developed the series and it follows a group of four children who go on missions across the world in a rocket. It aims to preach appreciation of art and music by incorporating famous works of art, including but not limited to paintings and classical music, into the missions. There is a give-and-take between the show and viewers in the form of singing or gestures that certainly adds to cognitive growth.
2. The Little Mermaid (1992-1994)
This animated musical series serves as a prequel to the 1989 animated feature film of the same name and follows the events of 'The Little Mermaid: Ariel's Beginning' (2008). It features Ariel (voiced by Jodi Benson), a mermaid who is the youngest of the seven daughters of King Triton (voiced by Kenneth Mars), who rules the underwater kingdom of Atlantica. While the theme of finding one's true purpose and place in the world reigns supreme in the story, parents should just show their toddlers the show due to its beautiful characters and story carrying various morals. It has been developed and directed by Jamie Mitchell. A live-action version of the animated feature film was also released in 2023.
1. Mickey Mouse Clubhouse (2006-2015)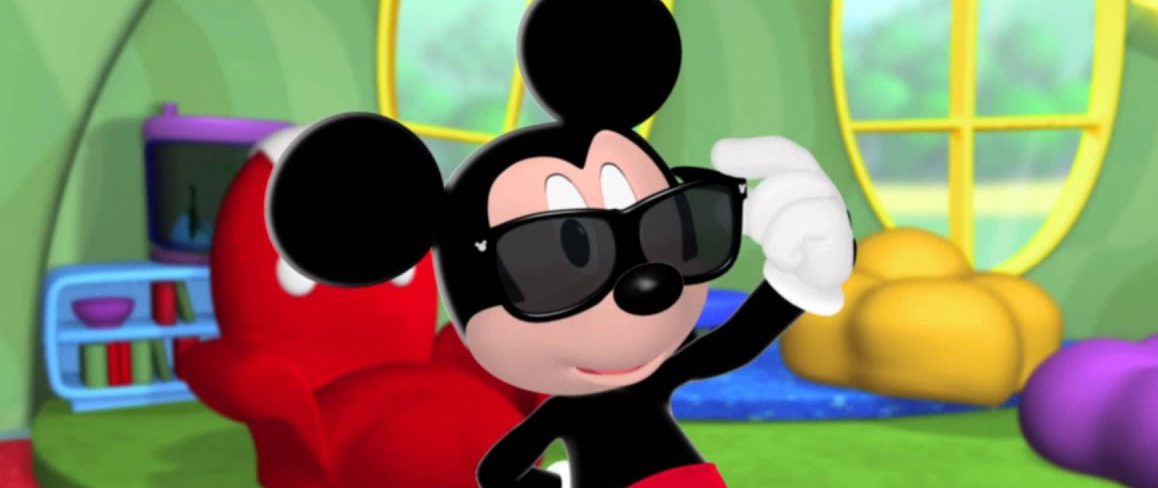 Starring iconic Disney characters Mickey Mouse (voiced by Wayne Allwine, Bret Iwan), Minnie Mouse (voiced by Russi Taylor), Pluto ((vocal effects done by Bill Farmer), Goofy (voiced by Bill Farmer), Daisy Duck (voiced by Tress MacNeille) and Donald Duck (voiced by Tony Anselmo), 'Mickey Mouse Clubhouse' is a computer-animated show that takes the viewers on adventures involving play and sing segments. The show aims to help kids learn different skills, including mathematical and identifying shapes, by using bright colors that make the visuals look more attractive. The show has been developed and directed by Bobs Gannaway.
Read More: Best Movies For 3-Year-Old Kids