Disney has always found ways to create animated films that go from breaking one's heart to melting it, while also reminding us of the simple joys of life. They are beyond just films for children, as each of them is uniquely profound in its own way, and serves both as reminders and lessons on love, hope, and life, in more ways than one could possibly imagine.
'Big Hero 6', then, is perhaps Disney's most experimental endeavors till date, and also one of its most successful one. It is not only the highest grossing animated film of 2014, but all Disney's third-highest grossing non-Pixar movie of all time, next to 'Frozen' and 'The Lion King'. The film won Academy Award for Best Animated Feature, and also received Golden Globe and BAFTA nominations.
Loosely based on the superhero team of the same name by Marvel Comics, it centres around Hiro Hamadi, a young robotics prodigy, and his bond with the big inflatable healthcare robot, Baymax. The movie is set in the futuristic town of Sanfransokyo, an amalgamation of San Francisco and Tokyo, as our protagonist, Hiro, too, is half-Japanese, half-American. The film portrays Hiro grieving the death of his brother, Tashadi, who was Baymax's creator. It has Hiro and Baymax teaming up to create a high-tech superhero team in order to avenge his brother's death.
'Big Hero 6' was released in 2014, and since its wide critical acclaim and commercial success, fans have asked the inevitable: Will there be a sequel? The speculations and rumours have been going on ever since its release, as both the creators and the cast have been interested in the possibility. The movie too ends with a scene where the team reunites to continue working as superheroes, setting up their future adventures. Here's everything we know about the sequel.
Big Hero 7 Plot: What Can It Be About?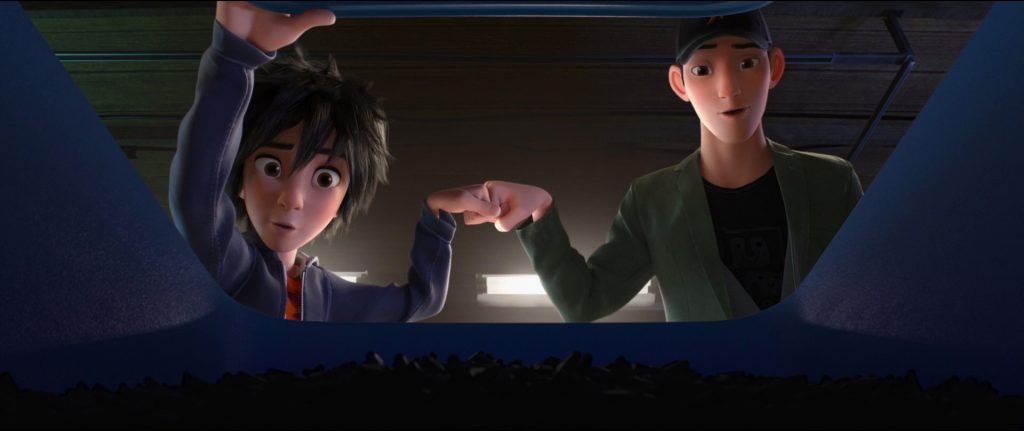 "Tadashi is here."
The line said by Baymax in 'Big Hero 6', not only marks the most emotionally cathartic, yet heartwarming, scene of the film, it also serves as a foreshadowing of what may come next.
'Big Hero 6' ends with Hiro teaming up with Baymax and the rest of the team, GoGo, Wasabi, Honey Lemon and Fred, as they reunite to save the day. The scene before the end credits has Hiro saying, "The good thing is that my brother wanted to help a lot of people. That's what we're going to do." We are then surprised by a hilarious Stan Lee cameo in the post credit scene, which has Stan Lee as Fred's father, saying, "We've a lot to talk about", definitely hinting at a future Disney – Marvel collaboration for a 'Big Hero 6' sequel.
It has been over 5 years since 'Big Hero 6' was released and even though there isn't yet a sequel feature film yet, we did, in a way, get our sequel. 'Big Hero 6: The Series', premiered in 2017, as an adaptation of the film, for Disney Channel. The series was created by Mark McCorkle and Bob Schooley of 'Kim Possible' fame. The series continues from where the film ends, and has been a success. It has the entire cast reprising their roles. 'Big Hero 6: The Series' was recently renewed for a third season. Despite this, there has been a huge speculation about a sequel feature film titled, 'Big Hero 7', which would introduce a new character to the team of 6.
Unconfirmed rumours have consistently stated that the sequel will have the return of Tadashi Hamadi, Hiro's older brother, and Baymax's creator, who supposedly dies in the first film. Since the film is based on Marvel Comics of the same name, and has already been continued with the Disney series, there is plenty of scope for a film sequel because of all the material that's already available. It has been speculated that Tadashi would return in the sequel of 'Big Hero 6' as Sunfire.
Tadashi has been an original to the film and was not a character in the Marvel Comics. In the original comics, Hiro is an only child, and Sunfire is a former Big Hero 6 team member and leader. The comics initially also has Hiro mourning the supposed death of Sunfire, his idol, only to later learn that he was alive all along. As Tadashi dies in a fire in the film, it makes him returning as Sunfire even more probable because of his power of generating super-heated plasma. There have also been rumours of Tadashi as Sunfire, returning as a villain, only to eventually become a part of the Big Hero team to fight a bigger villain.
Big Hero 7 Cast: Who Can Be In It?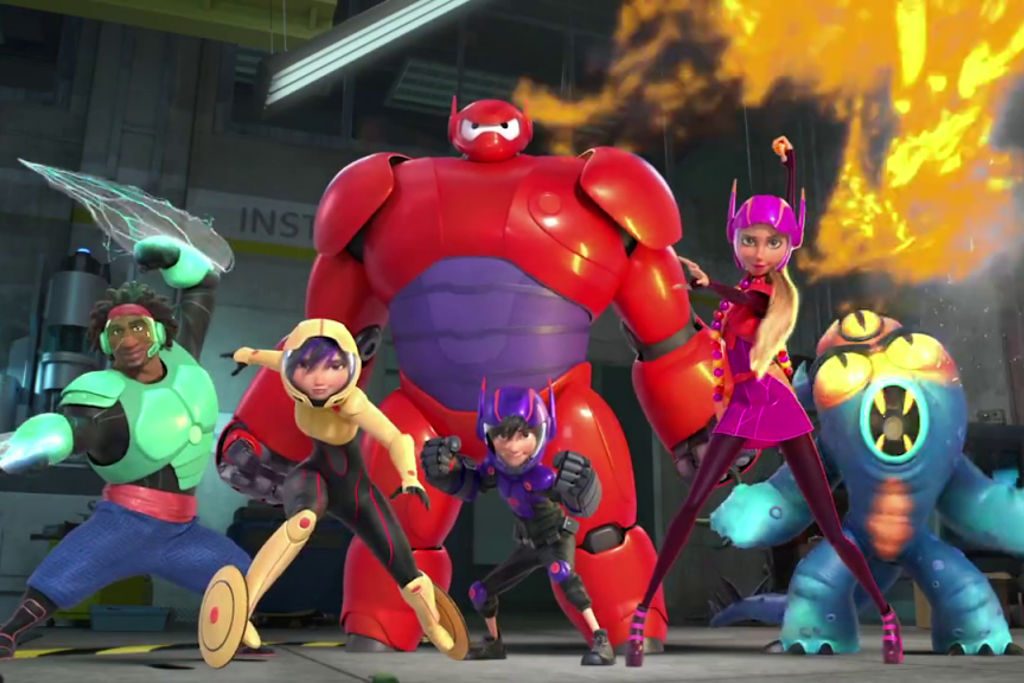 There are no surprises here. Since the original cast and voices behind the Big Hero 6 team have already been working on Disney's 'Big Hero 6: The Series', the film sequel will have them all reprising their original roles. So, we will have Ryan Potter as Hiro, Baymax as Scott Adsit, Jamie Chung as GoGo Tomago, Genesis Rodriguez as Honey Lemon, T.J. Miller as Fred, Damon Wayans Jr. as Wasabi, and of course, Maya Rudoph as Aunt Cass. The sequel will probably also have Daniel Henney reprising his as Tadashi.
Genesis Rodriguez stated in her interview for MTV news that she is more than interested to work on a sequel to the film, and ever since the Oscars, there have been talks about the possibility of one:
"We spoke during Oscar night and were like, 'Well, maybe now that we got the Oscar, this might happen,'" Rodriguez admitted. "There's nothing definitive. There's talks of something happening. We just don't know what yet."
But since we got the animated TV series, we are still not sure if Rodriguez was talking about the show or if there is a solid possibility of a film sequel to 'Big Hero 6'.
Also, as we haven't yet learned more about the main antagonist of the sequel, we can't say for sure who would be playing it, but the sequel will most likely have a new cast member added to the team to play the role.
Big Hero 7 Crew: Who Can Be Behind It?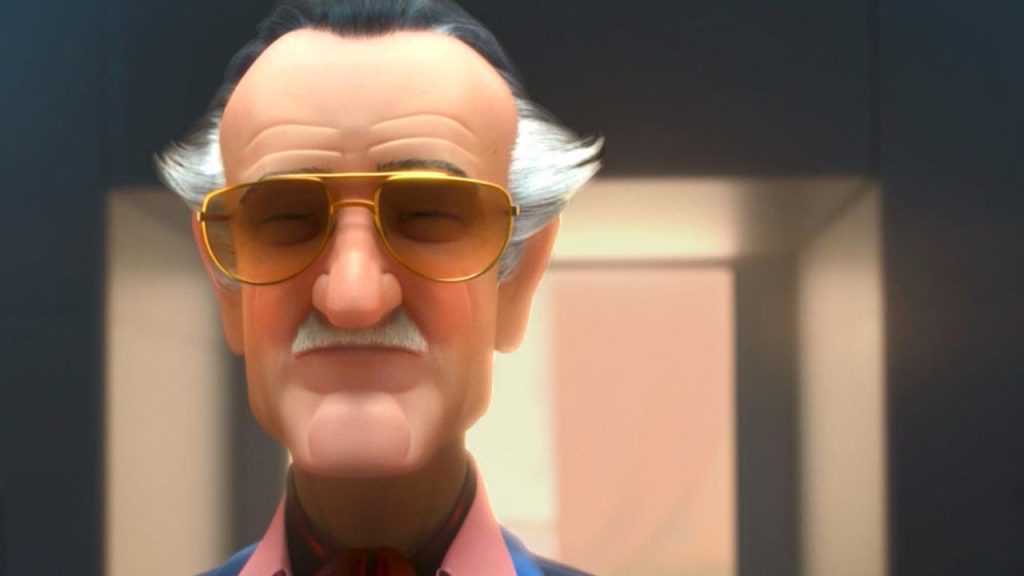 Well, there are no surprises here either. If there is a sequel feature film to 'Big Hero 6', it will mark another Disney-Marvel collaboration for sure. There is also a really strong possibility for the sequel, 'Big Hero 7', given the track record of Disney in the past couple of years with its large number of sequels and remakes.
Directors of 'Big Hero 6', Don Hall and Chris Williams, have stated their interest in the project in an interview with Creative Screenwriting, but have also mentioned that they would give it a thought only after a break.
"We love these characters, and the thought of working with them again some day definitely has its appeal … [A sequel] has to feel like a story that really has to be told, or deserves to be told. It can't just be cashing in on the success of a previous film."
Stan Lee, in an interview with Toronto Sun, had also mentioned the possibility of working on a 'Big Hero 6' sequel in the coming years after Marvel is done working on its upcoming projects:
"After Ant-Man, we're going to start playing around with Doctor Strange, the Black Panther, the Inhumans, and then we have to come back for Guardians of the Galaxy 2, Big Hero 6, the Avengers, Captain America"
Despite the long gap, we can still hope for the possibility of 'Big Hero 6', given both the recent track record of Disney, as well as how super hero films generally work.
Big Hero 7 Release Date: When Can It Premiere?
Since all the talks about the sequel to 'Big Hero 6' have mostly been speculations, there is still not solid confirmation on whether 'Big Hero 7' will be made.
But given Disney's record, the sequels to 'Frozen', 'Wreck It Ralph' and 'Maleficent' (movies that were released around the same time as 'Big Hero 6'), were only released in the past two years. While on the other hand, another Disney superhero movie 'Incredibles' had its sequel after around 14 long years. Basically, there is still a huge possibility that we do get a sequel to 'Big Hero 6' in future.
If at all 'Big Hero 7' does happen, my guess is it will release around 2023 or later, as Disney is quick to announce its future projects and there have been no announcements yet.
Read More: Best Disney Movies of the 2010s