Based on a novel written by Bilal Siddiqui, 'Bard of Blood' is a spy thriller series starring Emraan Hashmi and other well-known Bollywood figures such as Vineet Kumar, Kirti Kulhari, Sobhita Dhulipala and Jaideep Ahlawat. The seven-episode binge-worthy series, directed by Ribhu Dasgupta, portrays the misadventures of three RAW agents who go on a deadly unsanctioned mission across the bleak arid lands of Balochistan. The series flips between the interstate rivalry of India, Pakistan and Afghanistan where certain elements have been taken from real historic events. This not only makes the show more interesting but gives a realistic feel to it.
Produced by Shahrukh Khan's Red Chilli Entertainment, 'Bard of Blood' seems to be aiming for the Bollywood version of Tom Clancy's Jack Ryan. In the end, what it becomes is somewhat of a typical action thriller with an exceptional performance by Emraan Hashmi. Although I was a little skeptical about his casting, a few minutes into the series and I was deeply absorbed by his surprisingly dramatic performance.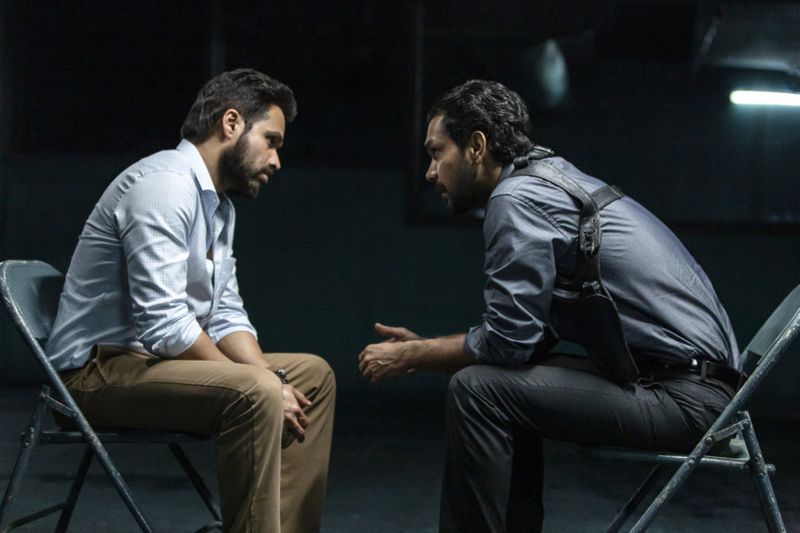 The downside of 'Bard of Blood' is that there are moments where its pace feels a bit uneven, but for the most part of it, all of its twists and turns have been perfectly timed to keep you at the edge of your seat. During its race towards the conclusion of the season, it slightly loses its track and squeezes a bit too many "revelations" in its last few episodes. The plot may also seem one-dimensional a lot of times because of its familiar formulaic approach but there are some really good cliffhangers thrown in too. Not to mention, there also several random references to Shakespeare that really mean nothing in context with its overarching plot and should be ignored as they come.
Somewhere around the fourth episode of the series, surprisingly, a female character named Jannat (Kirti Kulhari) takes the screen and drives its narrative into a whole new direction. Depending on how you look at it, I think the show didn't need a romantic angle. Or may be the show wanted to empower its female characters by clearly showing that they are in a field that is not meant for women. Kulhari gives her best, but Emraan Hashmi's Kabir Anand is what drives the show. You can literally see the pain from his past gleaming out of his eyes. What's really impressive is that despite his lean non-action hero frame, he still manages to convincingly kick some ass.
This is where another major drawback of the series comes in. While the protagonist is undoubtedly perfect for the role, the antagonists are easily forgettable. Most of them have one-dimensional personalities that come nowhere close to Kabir Anand. The Taliban leader, who has been portrayed as one of the key antagonists, does have a villainous appearance, but somehow, his presence on screen never really offers the much needed menacing fear. Jaideep Ahlawat, who is also known for 'Raazi', is great in the role but unfortunately for him there's not much depth in his character.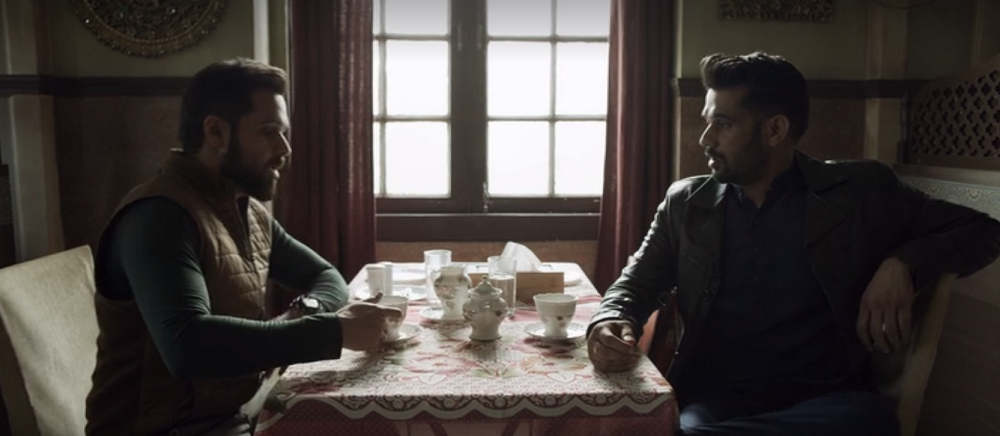 Overall, 'Bard of Blood' is the kind of show that you "can" watch. But whether you "should", is a different question altogether. Though, Netflix has tried its best to make sure that once you start watching it, you never leave it, as every single episode concludes with an ending that will make you stay for another. The show manages to get much of its politics right and the grim portrayal of the lives of the people in Balochistan is one thing that stays with you long after the series. All the credit for this goes to Chirantan Das's incredible camerawork that almost makes a separate character out of the breathtaking yet desolate backgrounds. Season 1 of 'Bard of Blood' doesn't match up to some of the other Indian Netflix shows like 'Sacred Games'. Its conclusion promises a better future and also raises our expectations. Hopefully, it will be able to live up to its true potential with its season 2.
Rating: 3.5/5