Courtroom drama, fantasy drama, family drama, you name it, Netflix has it on their vault. When we are in a mood for some binging, Netflix is a the best place to hang out. The streaming platform has a wide range of original and licenced dramas. Some of them are immense hits with a huge fan following and some of them earn negative reviews too. The best TV Shows are often scattered and one needs to spend significant time to spot their type of Show. Here is the list of the best binge worthy tv shows streaming on Netflix right now.
15. Narcos: Mexico (2018 – )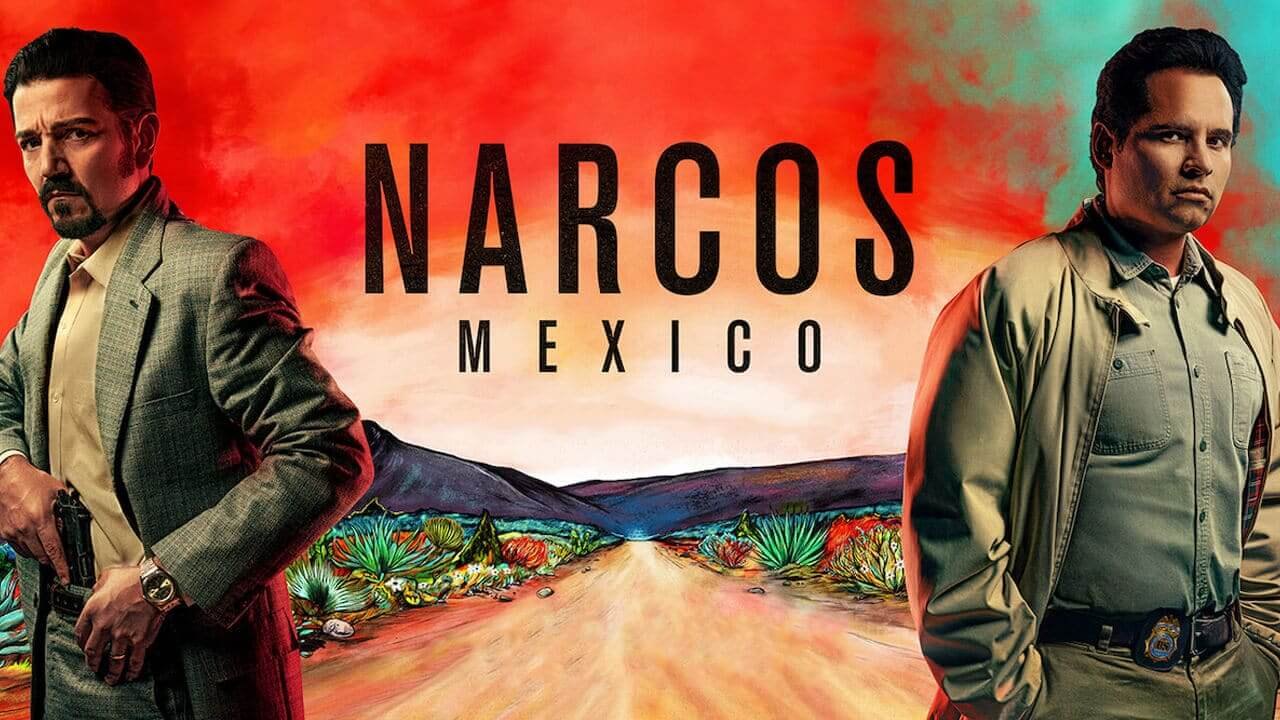 Created By: Carlo Bernard, Doug Miro
Cast: Michael Peña, Diego Luna, Tenoch Huerta Mejía, Alyssa Diaz, Joaquín Cosío, and José María Yazpik.
Narcos has become a cultural icon of the binge-watching generation. Netflix is in no mood to wrap up the series and the leading streaming platform is all set to hit the market with the second season of their standalone crime drama series, 'Narcos: Mexico.' Season 1 of 'Mexico: Narcos' chronicled the rise of the Guadalajara drug cartel into power in the Mexican drug scene of the '80s. The drama started as the fourth installment of the acclaimed Narcos series, and then Netflix repositioned it as a spin-off. 'Narcos: Mexico' introduces the major rival gangs and gang wars in the city between the late '70s and early '80s.
Mexico's drug trade framework was split up under minor but, terrible warlords after the fall of Escobar. When the warlords didn't clash each other, the authorities offered a showoff with raids and burning fields. The system needed a dynamic restructuring and for that, it needed someone like Diego Luna's drug lord Félix Gallardo. He introduces the idea of an 'OPEC of weed,' incorporating the warring drug lords together. While Gallardo plans to organize the chaotic drug arena as a business, his rival Michael Peña's iconic DEA agent Kiki Camerena settles in Guadalajara with his family. The series shows us a radical period in the timeline of the Mexican drug trade, in which the carted organize themselves as a corporate entity and the DEA restructures themselves as a cartel-fighting specialist task force under Camerena.
14. Money Heist (2017 – )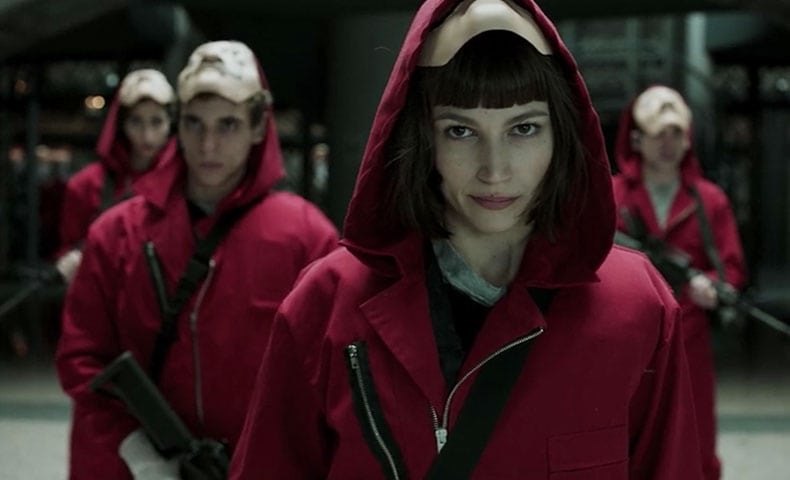 Created by: Álex Pina
'La Casa De Papel' or 'Money Heist' holds an unbeatable record for the most watched foreign language show ever on Netflix. Owing to the huge popularity worldwide, the Spanish Television Series has seen three seasons till now. The plot follows a mysterious mastermind named The Professor, who hires a loose gang of eight robbers to execute one of the biggest heists in history. Each of the eight team members goes through rigorous training sessions like five months of seclusion, memorizing every step, every detail and every probability.
After three hugely successful seasons, fans have all the reasons to expect the Professor will be developing new heists for the next season as well. Álvaro Morte is most likely to reprise his role as the Professor, with many cast members from the previous seasons make their return.
13. Sacred Games (2018-)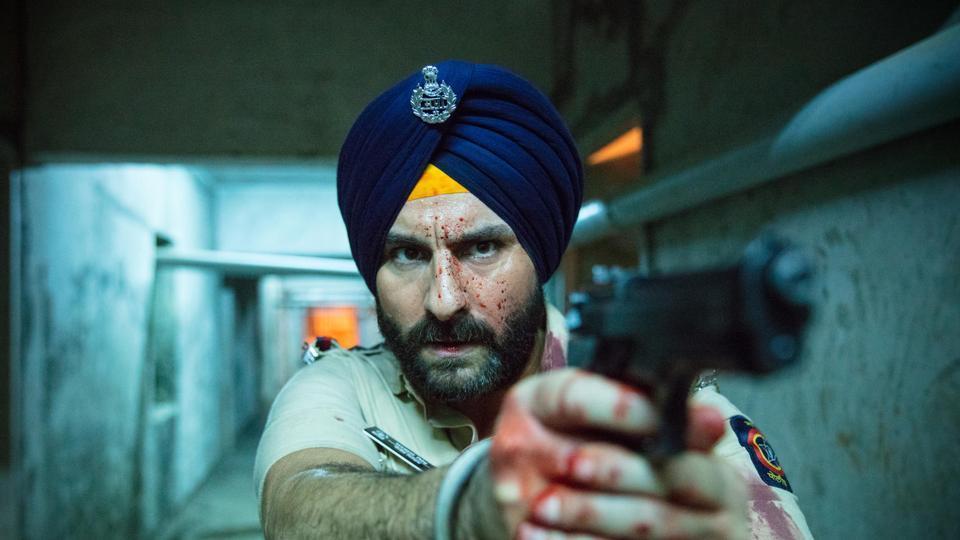 Created by: Vikramaditya Motwane
Cast: Saif Ali Khan, Nawazuddin Siddiqui, Pankaj Tripathy, Radhika Apte
The Indian subscribers tasted blood when Netflix hit the Bollywood dominated market with its original series, 'Sacred Games' in 2018. Season 1 broke almost all the records to become one of the most-watched original series in India. Directed by Anurag Kashyap and Vikramaditya Motwane, 'Sacred Games' is based on Vikram Chandra's novel of the same name. The series was even compared to Netflix's global hit 'Narcos' for its gritty and raw portrayal of characters and power-packed performances. The plot revolves around Sartaj, played by Saif Ali Khan, a seasoned and eccentric officer in Mumbai police department. When Sartaj gets a tip from an anonymous source that leads him to the den of the notorious don who rules the Mumbai underbelly, Ganesh Gaitonde, played by Nawazuddin Siddiqui.
12. The Crown (2016 – )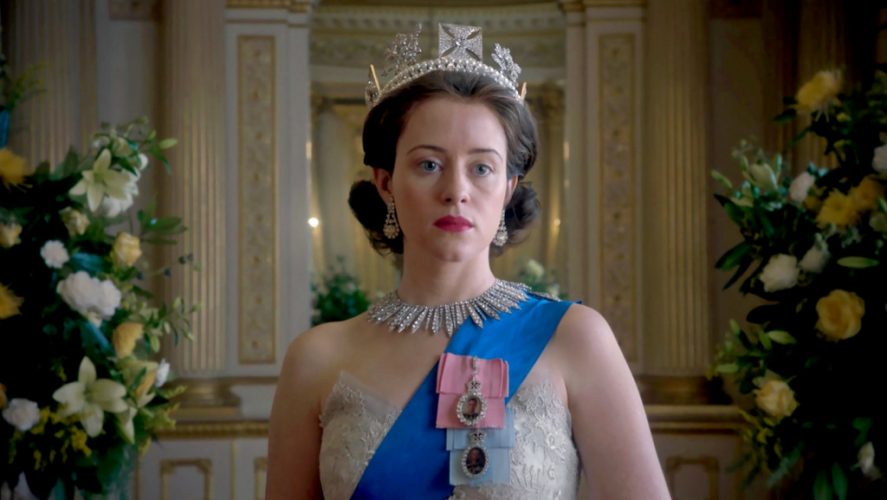 Created By: Peter Morgan
Cast: Claire Foy, Matt Smith, Jared Harris, and John Lithgow.
Tagged as the streaming giant's most expensive series yet, 'The Crown' is a royal biopic depicting the early years of Queen Elizabeth II of England. Clair Foy plays the titular role of the queen and Matt Smith plays her newlywed groom, Philip, the Duke of Edinburgh. The series closely follows the radical transformation of Queen Elizabeth from a princess to a Queen.
The screenplay contradicts the two aspects of her personality, a young woman with secret hopes and dreams, and a royal monarch is aware of the burden and sacrifices of the crown, in a surprisingly dramatic way. 'The Crown' is keen to present the Queen with all her warmth, innocence and humanity. The series also features some stunning performance like John Lithgow as an aged Winston Churchill. The plot traverses through space and time with ease while drawing a vivid picture of the Queen as a wife, sister, daughter, and a monarch.
11. Bodyguard (2018 – )
Created By: Jed Mercurio
Cast: Richard Madden, Keeley Hawes
'Bodyguard' is a six-episode thriller drama featuring a troubled war veteran and the metropolitan police officer as a bodyguard of a controversial political tycoon. He is assigned the duty of protecting the life of the Conservative member of Parliament, Julia Montague, played by Keeley Hawes. Game Of Thrones star Richard Madden is stunning as the bodyguard David Budd. Montague is ambitious and arrogant as much as a matriarch figure for those who around her.
Her attitudes and explosions haunt the short-tempered Budd. 'Bodyguard' is BBC's most-watched drama since 2008, one of the most celebrated additions of Netflix's licenced titles. Earlier, the series earned Madden a Golden Globe for his stunning portrayal of the trauma of the bodyguard, Budd. 'Bodyguard' earned critical praise for its flawless writing with surprising twisting and anxiety-inducing sequences.
10. Better Call Saul (2015 – )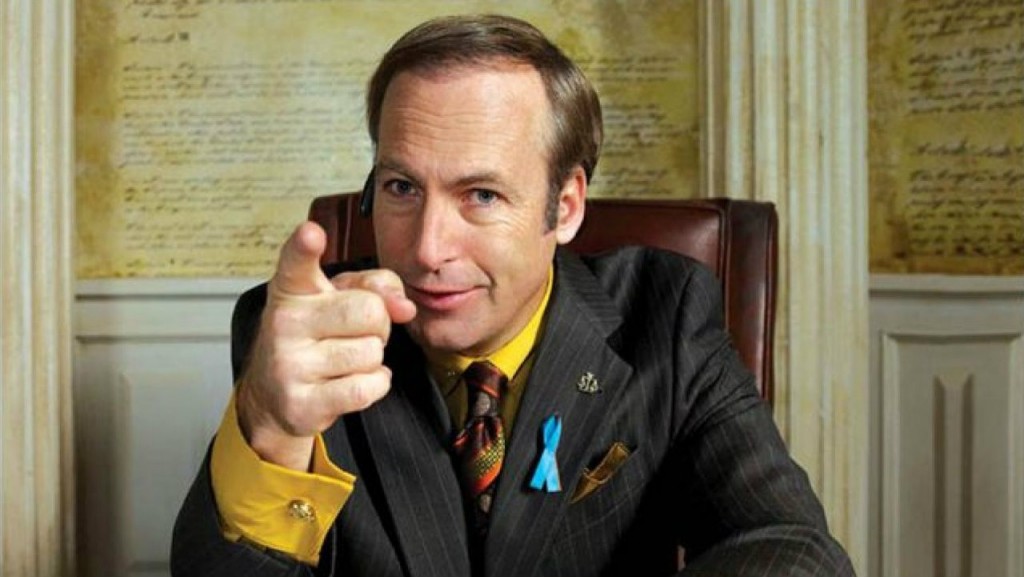 Create by: Vince Gilligan, Peter Gould
Cast: Bob Odenkirk, Jonathan Banks, and Michael McKean.
'Better Call Saul' is a spin-off of 'Breaking Bad' series and was renewed for a fifth season by Netflix last year. The bleak and beautiful ending of the fourth season had left the viewers on a cliffhanger. The series is an intense character study which showcases the metamorphosis of Jimmy McGill, a small-time attorney, as Walter White's troubles lawyer, Saul Goodman.
The series was first introduced a prequel to the popular 'Breaking Bad' by Netflix. Odenkirk's stunning portrayal of Jimmi as an ambitious hustler makes the series a dark drama with adequate humor. Jimmy's turbulent relationship with his brother Chuck, played by McKean, and his race the rival, 'the Fixer,' Mike Erhmantrautm make 'Better Call Saul' a thrilling drama worth binge-watching.
9. Halt and Catch Fire (2014 – 2017)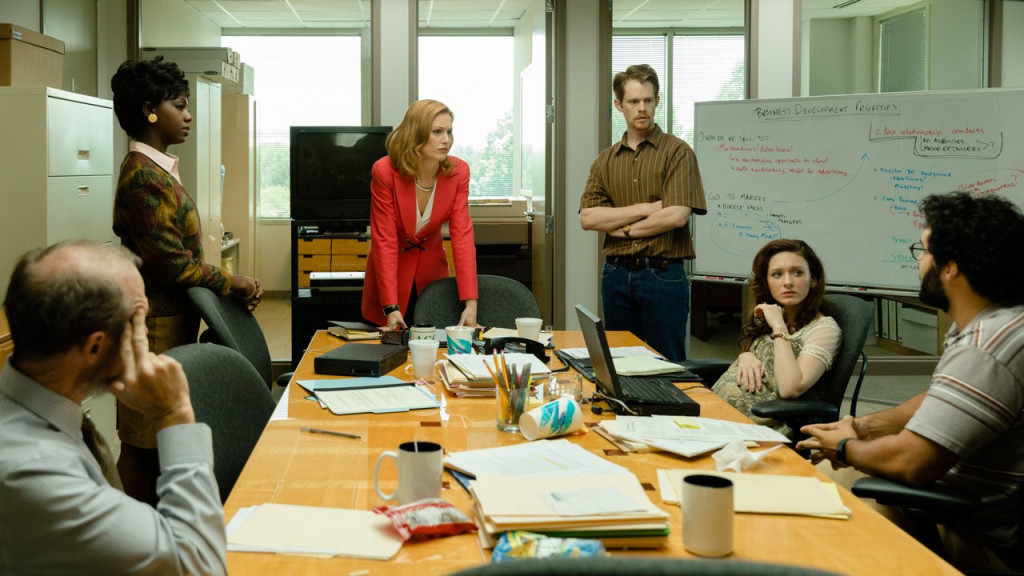 Created by: Christopher Cantwell, Christopher C. Rogers
Cast: Lee Pace, Scoot McNairy, Mackenzie Davis, Kerry Bishé, and Toby Huss.
When it was first aired by AMC in June 2014, 'Halt and Catch Fire,' couldn't catch the viewers' imagination. But when Netflix acquired the Show, it became a binge-worthy thing with all the episodes filled with vibrancy and enthusiasm. The characters radiate a fire of creating something new and they are eager to embrace change. Progress, reinvention and collaboration are the mottoes of the series and this constant drive forward makes 'Halt and Catch Fire' a darling among Netflix's acquired drama list.
The plot is set in 1983 alongside the emergence of personal computers. The enthusiastic and overzealous businessman, Joe MacMillan, played by Lee Pace, his over smart prodigy Cameron Howe, played by Mackenzie Davis, the engineering couple, Gordon and Donna Clark, played by Scoot McNairy and Kerry Bishé, and the fatherly John Bosworth, played by Toby Huss, join hands because of a twist in their destiny. Their plan is to reverse-engineer IBM's first personal computer and make it a portable one! The series shows us how a group of weird people can destruct new things and themselves, as well as create new things and discover a better version of each of them.
8. Hap and Leonard (2016 – )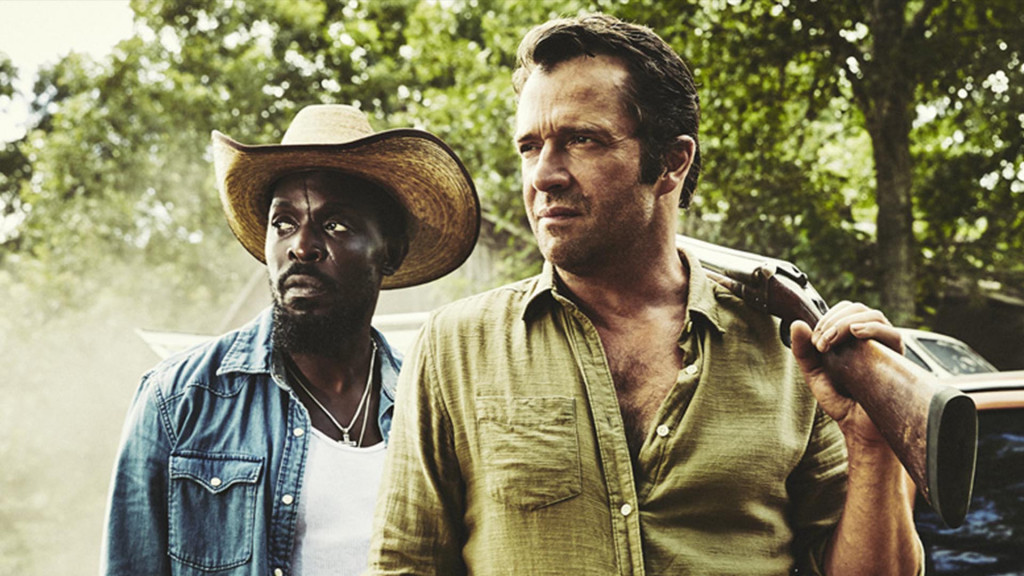 Created by: Jim Mickle, Nick Damici
Cast: James Purefoy and Michael K. Williams.
The crime drama, 'Hap and Leonard' has its all the three seasons streaming on Netflix. Gained immense popularity when it was premiered in Sundance TV, 'Hap and Leonard' takes us through the inroads of illicit trading. Set in the remote plains of Texas during the '80s, the series follows two shady characters who deal with illicit trading to make a living.
Hap Collins, an East Texas white boy with a soft spot for voluptuous Southern women, and Leonard Pine, a gay, black Vietnam vet known for his short-tempered outbursts, keep the series dark, violent, emotive, and often hilarious with their dangerous endeavors. Each season of the series consists of six episodes and all three seasons narrate very different tales with the unlikely friends embarking on dangerous missions. In Season 3, Hap and Leonard are on a desperate search for Florida, who goes missing under mysterious circumstances in a Ku Klux Klan community. 'Hap and Leonard' is happy watching for its balanced storytelling with the heroes, villains and the breathtaking backdrop.
7. Anne with an E (2017 – )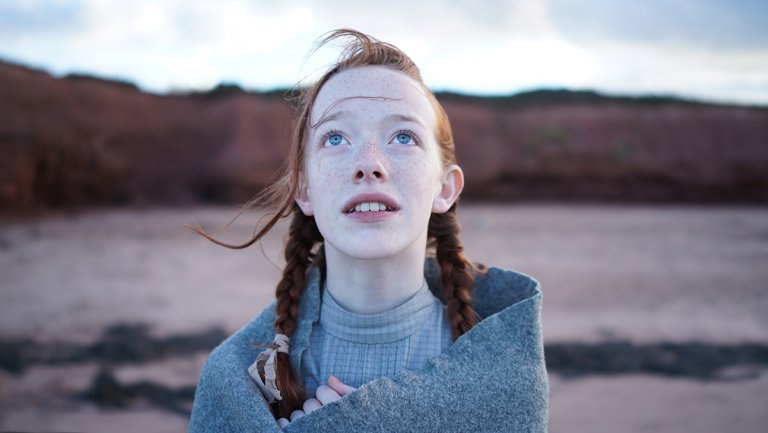 Created by: Moira Walley-Beckett
Cast: Amybeth McNulty, Geraldine James, R.H. Thomson, Lucas Jade Zumann, and Dalila Bela.
'Anne With an E' garnered a substantial following among the teen viewers when its first two seasons aired on Netflix. Touted as a coming-of-age story with the 13-year-old orphaned girl Anne at the core. Set in the late 1890s, the show depicts Anne's abusive childhood in various orphanages and strange households. When she is mistakenly sent to live with the old woman and her brother, her life catapults with new challenges and threats.
'Anne with an E' is a heartfelt tale of a desperate soul's struggle for love and her place in the world. While the first two seasons are available on Netflix for streaming, the upcoming third season has been picked up up ABC. According to reports, the third season will feature a 16-year-old Anne with romantic endeavors, adventures and dramatic discoveries about herself as a young woman and the world around her.
Read More: Best Feminist Movies on Netflix
6. Rectify (2013 – 2016)
Created By: Ray McKinnon
Cast: Aden Young, Abigail Spencer, J. Smith-Cameron, Adelaide Clemens, Clayne Crawford, Luke Kirby, and Jake Austin Walker.
'Rectify' earned the name of one the best prison dramas in the television history when it was first ran for four seasons on Sundance TV. But, the series couldn't cash on its cult popularity and the broadcasters wrapped it with the fourth season. When Netflix acquired the prison drama and made all the four seasons available for streaming, 'Rectify' continued its successful run with raving reviews and good ratings. The plot follows Daniel Holden, an inmate who returns home after 19 years of jail term for the rape and murder of his then-girlfriend.
He has a narrow escape from capital punishment and eventual release due to the new DNA evidence emerged. But, he returns to a completely strange world and indifferent people. He realizes a life among them is more suffocating than his prison days. Moreover, Daniel is haunted by horrible memories from the past. As he struggles to adapt to the new chapter of life, his alleged crime triggers fear and hatred among the villagers. His family is shattered by the repercussions of the rumblings. Daniel's return split the villagers into two while the mystery of whether he actually killed his girlfriend remains untouched.
Read More: Best Fantasy Movies on Netflix
5. Mad Men (2007 – 2015)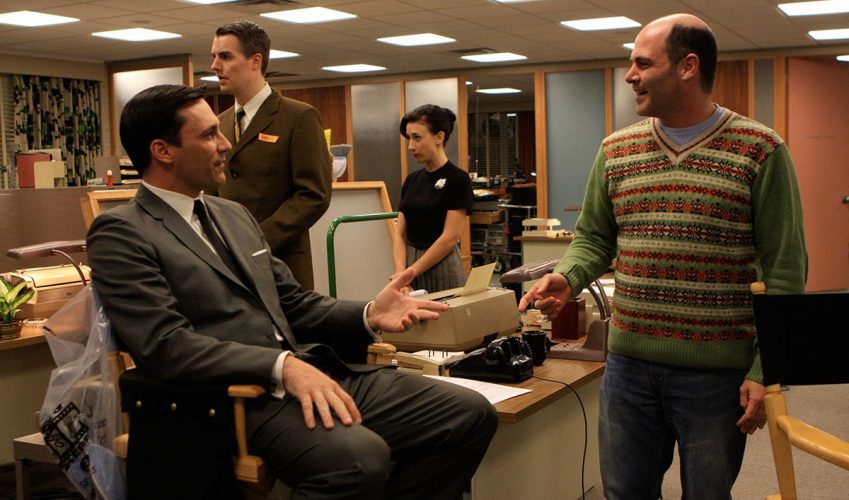 Created By: Matthew Weiner
Cast: Jon Hamm, January Jones, Elisabeth Moss, John Slattery, Vincent Kartheiser, Christina Hendricks, Robert Morse, Kiernan Shipka, Jared Harris, Rich Sommer, and Aaron Staton.
There are devoted fans around, who still miss the legendary AMC series 'Mad Men,' badly. When Netflix made available all the six seasons for streaming, the fans have got a golden opportunity to refresh their 'Mad Men' frenzy once again. 'Mad Men' stand for the Madison Avenue Advertising Men, or a form of 'Ad Men.' It was coined to denote men working in the advertising sector in the '50s.
Set in the last years of the '50s, 'Mad Men' takes us into the honeycomb of the ad world. The series unravel a bizarre world of workplace chauvinism, sexism, sexual exploitation, blatant racism, and favoritism. The plot focuses on Don Draper, the creative director of the ad agency, Sterling Cooper and a founding partner of another agency, Sterling Cooper Draper Pryce. The Show also analyzes the lives of people lingering in Draper's personal and professional spheres.
'Mad Men' captures all the drama in the advertising field with all the intensity, supported by some of the best characterizations and onscreen performances in the history of American television. As an acerbic statement on the rapidly changing social orders and values of the American society of the late '50s and early '60s, 'Mad Men' is a cultural icon and a cult phenomenon on its own terms.
Read More: Best Rape Revenge Movies on Netflix
4. The West Wing (1999 – 2006)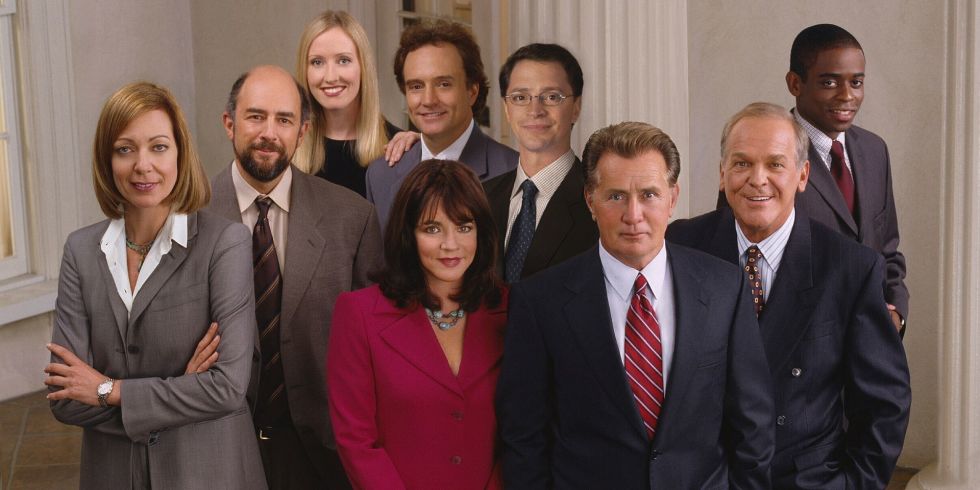 Created By: Aaron Sorkin
Cast: Martin Sheen, Bradley Whitford, Alison Janney, Rob Lowe, John Spencer, Richard Schiff, Janel Moloney, and Dule Hill
Oscar-winning screenwriter Aaron Sorkin's path-breaking political drama, 'The West Wing' is back on Netflix. 18 years ago, the series reinvented the televised, home-based entertainment when it was premiered, whose legacy leads as far as 'House of Cards' and 'Game of Thrones.' The series features the inner drama of presidential politics, through the stories of the members of a fictional presidential administration. The series earned immense popularity for its portrayal of its real-world political events and people at the power centers who take an important decision that affects the lives of millions.
Read More: Best Kidnapping Movies on Hulu
3. Stranger Things (2016 – )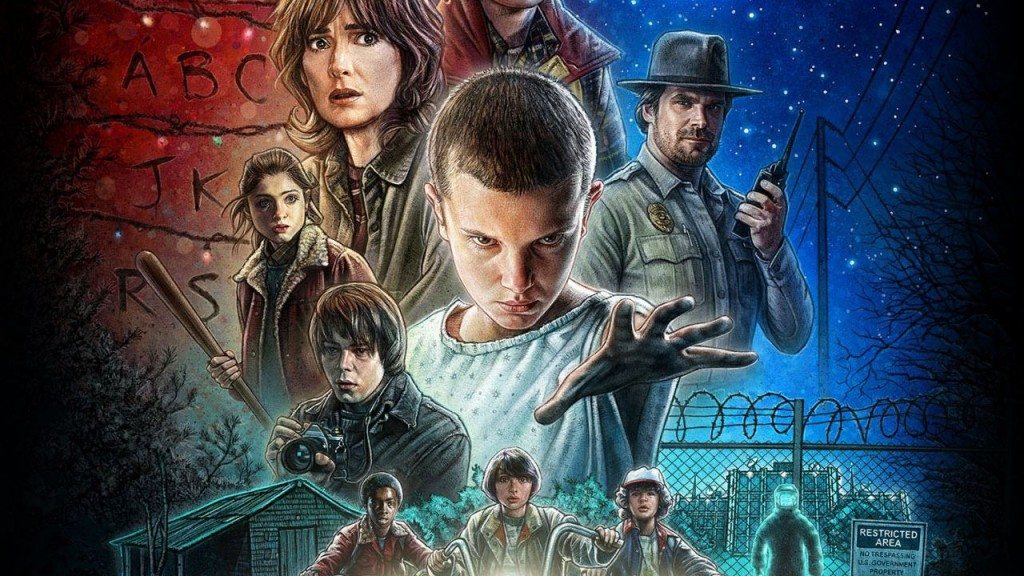 Created by: Matt Duffer, Ross Duffer
Cast: Winona Ryder, David Harbour, Finn Wolfhard, Millie Bobby Brown, Gaten Matarazzo, Caleb McLaughlin, Natalia Dyer, Charlie Heaton, Cara Buono, Noah Schnapp, Sadie Sink, Joe Keery, and Dacre Montgomery in key roles. 'Stranger Things 3' hits Netflix on July 4.
'Stranger Things' is easily one of the most binge worthy shows on Netflix. The popular series returned for a third season this year. Created by Matt Duffer, Ross Duffer, the series follows the mysterious disappearance of a young boy from a small town where everyone knows everyone. As the mystery behind the boy's disappearance remains unsolved, strange looking government agencies and evil supernatural forces reach the small town, breaking the peaceful life of its inhabitants. While searching the missing boy in the small town people uncovers a deadly secret and a little mysterious girl.
2. Breaking Bad (2008 – 2013)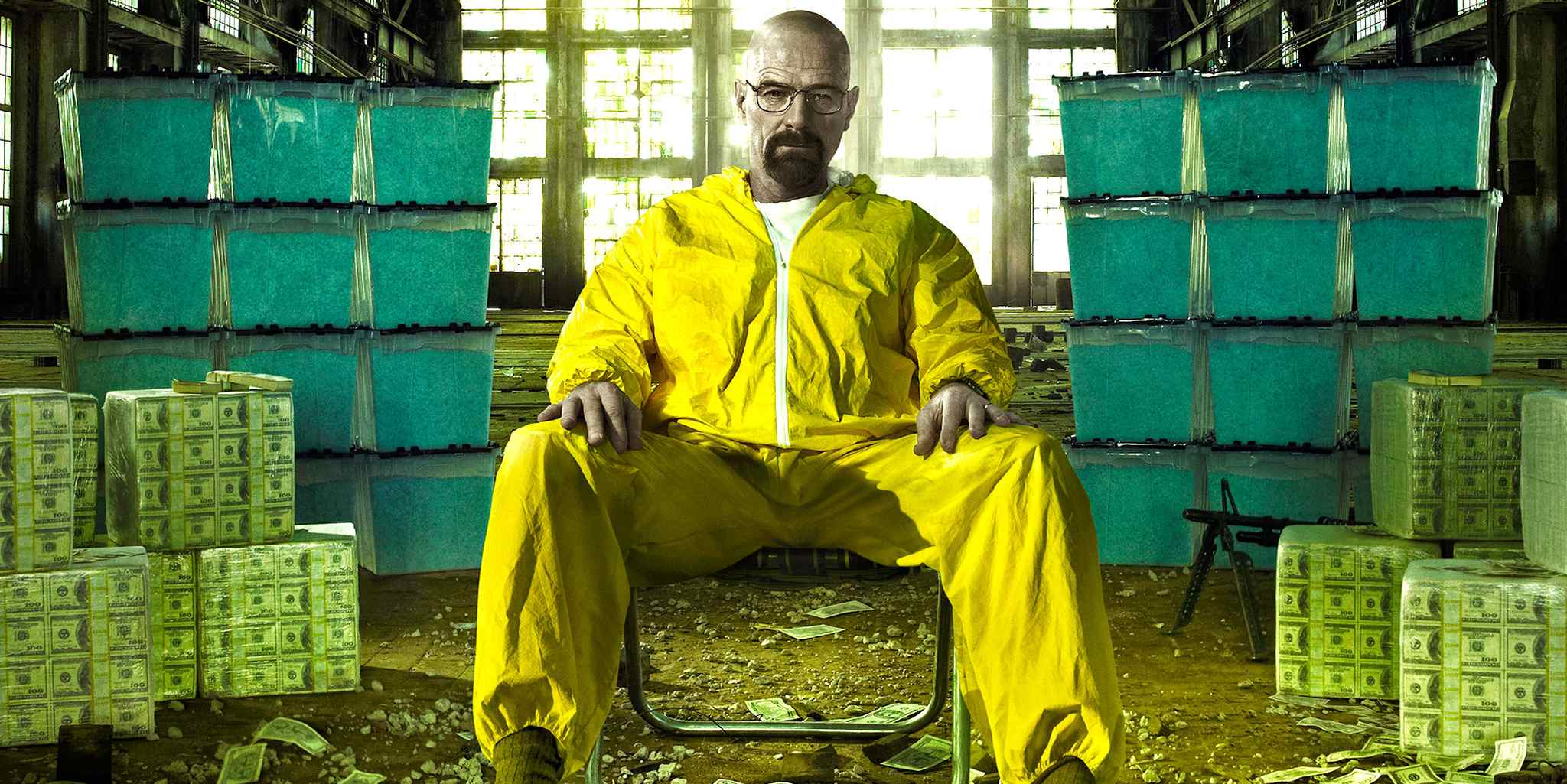 Created by: Vince Gilligan
Cast: Bryan Cranston, Anna Gunn, Aaron Paul, Dean Norris, Betsy Brandt, RJ Mitte, Bob Odenkirk, Jonathan Banks, and Giancarlo Esposito.
'Breaking Bad' stands as a motif for the so-called 'Netflix effect' in the popular culture and the history of TV series. The series found a new life when Netflix picked it up from oblivion from AMC's vaults. Upon the second coming, 'Breaking Bad' earned raving reviews and a surge in ratings, which prompted Netflix to dust off more hit shows and add them to their catalog.
The Show follows Walter White, a simple chemistry teacher, who leads a harmless existence. But, when he is diagnosed with Stage III cancer and given a two-year deadline, he lets loose his suppressed wrath and dissatisfaction. He lives with a teen son, who is suffering from cerebral palsy, and his wife, in New Mexico. Now, Walter had to make sure the financial security if his fragile family before he goes. The closest options for Walter is drugs and crime. As he proves his mettle as a hustler he ventures into manufacturing and selling methamphetamine with the help of his former student. Within the 5 seasons, 'Breaking Bad' chronicles Water's stunning transformation from a dying man into a drug kingpin.
1. Mindhunter (2017 – )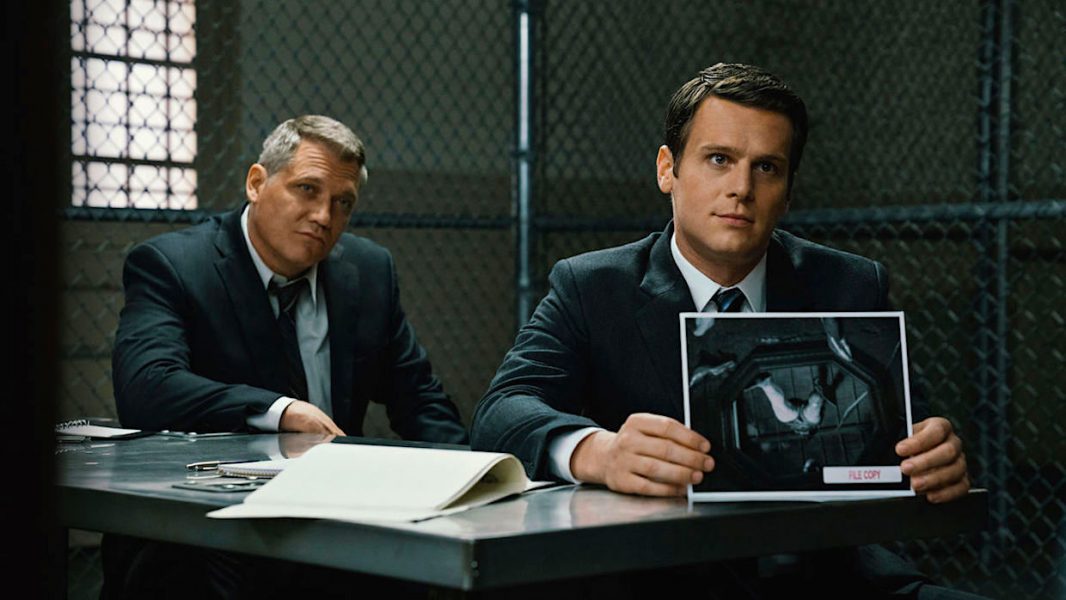 Created by: Joe Penhall
Cast: Jonathan Groff, Holt McCallany, Anna Torv
Joe Penhall's iconic thriller series, 'Mindhunter', follows two FBI agents who develop an innovative investigative field incorporating psychology, anthropology and sociology as a method to reveal the real motive behind the murders. Holden Ford, played by Groff, Bill Tench, played by McCallany, and Dr. Wendy Carr, played by Torv, form the central triangle of the series. While season 1 was mostly about understanding the psyche of criminals, second season was about Atlanta child murders. The real reason why this show is so binge-worthy is because of its co-creator, David Fincher.
Read More: Best Capitalism Movies on Netflix