As a documentary series living up to its title in every way imaginable, Netflix's 'Murdaugh Murders: A Southern Scandal' can only be described as equal parts bewildering, gripping, and haunting. That's because it delves deep into the dark secrets of the once-prominent solicitor Murdaugh family by exploring the several deaths, thefts, as well as frauds linked to them over the past few years. Yet for now, if you simply wish to learn more about young Richard Alexander "Buster" Murdaugh Jr.'s core support and long-term girlfriend, Brooklynn White, we've got the essential details for you.
Who is Buster Murdaugh's Girlfriend?
It was reportedly around 2018 that Buster first came across Brooklyn through a mutual friend while attending the University of South Carolina School of Law, only to quickly fall head over heels. Though the truth is, they did not get to experience most things that normal same-college couples did since he was actually kicked off both the program and institution for plagiarism in early 2019. However, the girlfriend apparently stood by his side every step of the way, leading to their relationship growing much more serious, deeper, stronger, as well as warmer in a relatively short period of time.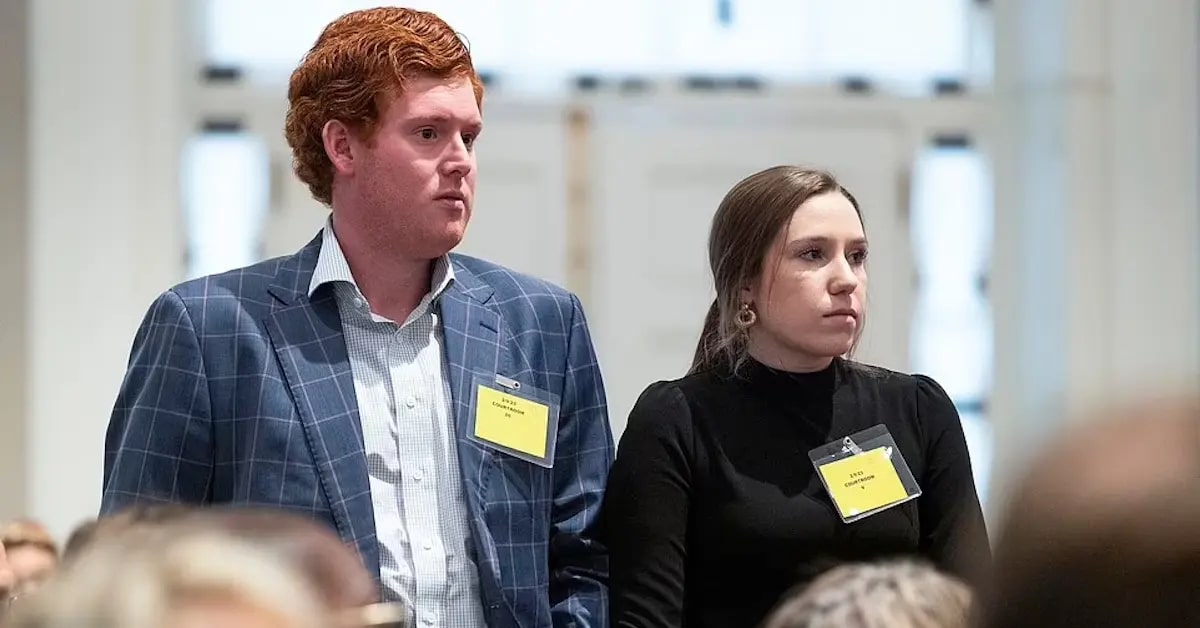 Coming to Brooklynn's personal background, she's a native of Rock Hill, South Carolina, but relocated to Tuscaloosa, Alabama, in 2014 to pursue further education at The University of Alabama. She did manage to accomplish her goal by graduating Magna Cum Laude with a major in Political Science and a minor in Computer Science in 2018, only to then enroll in law school in her home state. Yet it's imperative to note that the Delta Zeta sorority sister had even been willingly volunteering as well as actively working with several local organizations throughout these eight years.
Brooklynn actually served as an extra hand at Rock Hill Elks Lodge, Miracle League of Tuscaloosa, and the Special Olympics between 2014-2017, before deciding to gain experience at law firms. She thus landed an internship at Elrod Pope in 2018, became a summer associate at Nelson Mullins Riley & Scarborough in 2019, and then held another such post at Turner Padget Graham & Laney in 2020. Moreover, she tutored her fellow students at the University of South Carolina in Criminal Law for nearly two years before ultimately graduating in 2021 to earn her bar membership in 2022.
Where is Buster Murdaugh's Girlfriend Now?
From what we can tell, Buster and Brooklynn currently reside together in a one-bedroom condominium in the Lowcountry resort town of Hilton Head Island alongside their adorable golden retriever, Miller. As for her individual professional standing, she's a proud practicing attorney at Olivetti, McCray, & Withrow, LLC, where she specializes in Probate & Estate Planning, Beneficiary Representation, Trust Administration, and Elder Law. The truth is the now-26-year-old had always wanted a job where she could help others work through a myriad of complex issues, which is why she chose law, and it genuinely seems like she's content with her life at the moment.
We should mention many local Lowcountry residents did believe at some point that Buster Murdaugh was involved in a secret relationship with Stephen Smith just prior to his mysterious death in 2015. Yet it doesn't appear as if this rumor, or any of his family's extensive troubles over the past five or so years, has directly interfered with his relationship with Brooklynn one bit. After all, she can always be seen right by Buster's side as they attend his father Richard Alexander "Alex" Murdaugh's ongoing murder trial in connection to his mother, Maggie, and younger brother, Paul's 2021 homicide.
Read More: Where is Alex Murdaugh's Brother John Marvin Murdaugh Now?