'Christmas Town' is a romantic drama that focuses on Lauren Gabriel, a career-oriented woman who leaves Boston in search of a peaceful picket fence lifestyle and a new path in her career. However, an unexpected situation befalls upon her and she lands up in the delightful town of Grandon Falls around Christmas. Lauren gradually falls in love with the magical town, which also goes by the name "Christmas Town" for its Christmassy appeal and affable people.
A foster child herself, Lauren comes across Travis Mabrey, a charming man, and his foster child, Dylan. The town also brings back memories related to her relationship with her foster father, Loomis. Gradually, Lauren develops a liking and strong connection to the father and son. And ultimately, Tim and Lauren fall in love. But will she leave all this behind to pursue her career? Or will she settle down with her newfound family?
A David Weaver directorial, the Hallmark Christmas special is based on Donna VanLiere's novel and adapted to screen by Donald Martin and Wesley Bishop. I am sure you must be wondering about the location of the beautiful town, Grandon Falls. Well, let's find out!
Christmas Town Filming Locations
Like many other Hallmark films, 'Christmas Town' was filmed entirely in Canada. The Great White North is known for its usually cold weather throughout the year. Because of the weather, tax benefits, and scenic locales, the location scouts chose British Columbia, one of the most famous filming locations in Canada, to shoot the film. Here are the specific areas where the Christmas movie was filmed.
Vancouver, British Columbia
'Christmas Town' was filmed entirely in and around Vancouver, British Columbia.
https://www.instagram.com/p/B5jPvC2pGLN/?igshid=pzyv222bws2p
Located just 17 minutes east of Vancouver, the back-lot of a film set in the city of Burnaby, doubled up as a fictional town of Grandon Falls.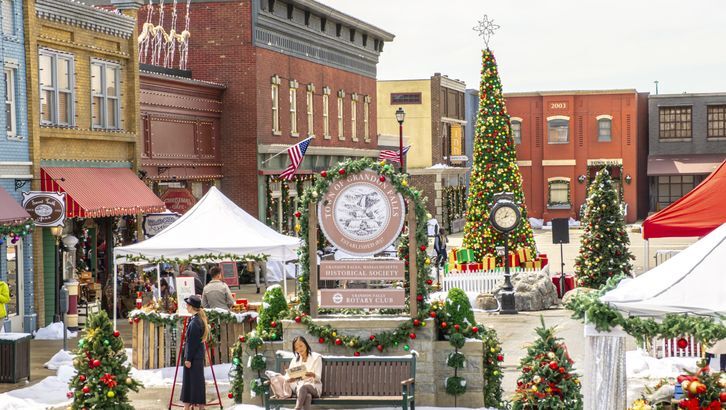 To demonstrate the Christmas feels, the production department transformed the back-lot into Christmas Town, by putting up colorful lightings, stalls, Christmas feels, and other props.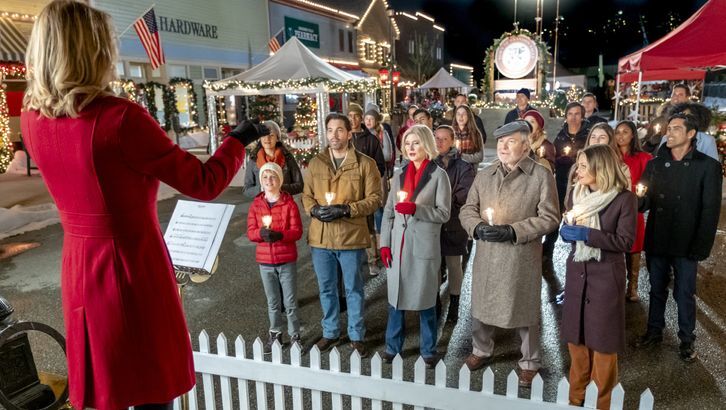 Check out the picture of Candace and Travis, from the set.
https://www.instagram.com/p/Bxk7RQkHpSf/?igshid=csr5lkhj9mbc
As it was relatively warm, the art department had put up silicone cupcakes, muffins, and chocolates in the fictional bakery shop Sweet Tooth Anna.
https://www.instagram.com/p/B5YPzvbnhhT/
Here's a picture of the lead pair outside the fake antique store, What's Old is New.
https://www.instagram.com/p/B5K_HZLFp8a/?igshid=171ojhq7ibw4n
Instead of using the faux ice blankets and ice from the skating rink, the production department used ice from the fish markets of Vancouver.
https://www.instagram.com/p/B5dpjEmhV0G/
Here's a picture shared by Tim Rozon on one of the filming sites in Vancouver.
https://www.instagram.com/p/B5dZ-OuFN8N/?igshid=kokvuj61qjxv
Candace shared a photo on her Instagram, outside her trailer on the set.
https://www.instagram.com/p/BxqNSe8BC6z/?igshid=17xc93vaxlhum
The romantic scene between Lauren and Travis before the tree lighting event was shot in a gazebo on set.
For the beautiful attic scene, the unit spent hours to deck up the sparkling Christmas tree.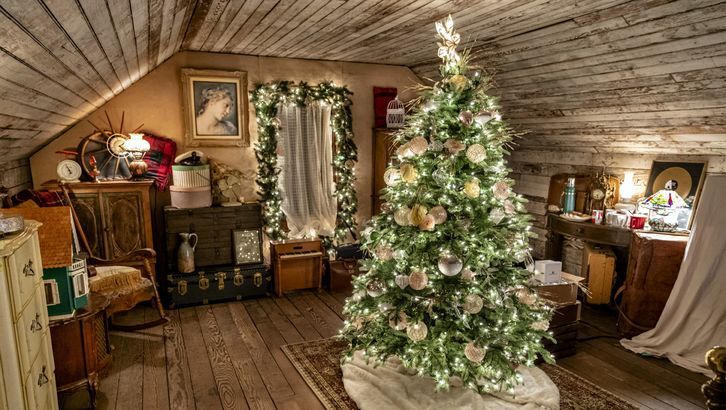 Here are some behind the scenes pictures of Candace from the set
https://www.instagram.com/p/BxRbc9YnuMk/?igshid=1dsnarljd2erp
Another one.
https://www.instagram.com/p/BxRbPgnnGSk/?igshid=1aje1cux7fxac
The helicopter sequence was shot in White Rock, British Columbia.
Christmas Town Cast
'Christmas Town' featured a star-studded cast comprising a lot of familiar faces. Candace Cameron Bure essays the character of Lauren, a strong and independent woman who leaves behind her town life in search of some peace You may recognize Candace as DJ from 'Full House' and 'Fuller House.' A Hallmark regular, her other credits include 'Moonlight & Mistletoe,' 'Let It Snow,' 'The Heart of Christmas', and many others. Joining her as her love interest, Travis is Tim Rozon, who is best known for her role as the iconic gunslinger Doc Holliday in 'Wyonna Earp.'
'Sharp Objects' actor Beth Broderick appears as Betty, while 'Supernatural' star Fred Keating enacts the role of Loomis. Jason Cermak of 'Altered Carbon' fame plays Eric Fitzgerald. The other cast members include Jesse Filkow ('When Calls the Heart') as Dylan Hart, Bronwen Smith as Mrs. Leshnick, Anne Marie DeLuise as Gloria, Zoe Noelle Baker as Young Lauren, Kurt Evans as Frank, Sunita Prasad as Heather, Rhys Slack as Liam, Caitlin Stryker as Karen, Lara Gilchrist as Jill, Karen Holness as Principal and Bruce Blain as Conductor.
Read More: Best Hallmark Christmas Movie