Netflix's 'Dear Child' is a psychological thriller mini-series directed by Isabel Kleefeld and Julian Pörksen. Originally titled 'Liebes Kind,' the German-language series is based on author Romy Hausmann's novel of the same name. The series revolves around Lena, a mother and a wife who lives in a high-security residence with her two children, Hannah and Jonathan. However, when an accident forces Lena and her kids to venture into the outside world, several mysteries regarding the family slowly start to unravel. If you are looking for an explanation about the dark, gripping, and sinister events that shape the fates of Lena, Hannah, and Jonathan, here is everything you need to know about the ending of 'Dear Child.' SPOILERS AHEAD!
Dear Child Plot Synopsis
'Dear Child' opens with a mother, Lena, and her two children, Hannah and Jonathan, living their daily routines in a locked-up house. The trio is greeted by the family's "Papa," whom they must always obey. Although the children are obedient and follow all the rules, Lena is often punished for breaking the rules. One day, Lena escapes the house and into the forest surrounding the house. She is hit by an oncoming car and transported to the hospital in an ambulance with Hannah. Detective Aida Kurt arrives at the crime scene to investigate the supposed hit-and-run case while Lena undergoes surgery at the hospital.
Meanwhile, Hannah is looked after by Nurse Ruth, who learns that Lena had attacked Hannah's father before escaping. Hannah also reveals her brother, Jonathan, is at the house with her Papa. As a result, Aida quickly starts a search and rescue operation at the military complex close to where Lena's accident occurred. On the other hand, State Police Officer Gerd Bühling learns of Lena's attack and informs Matthias and Karin Beck. The Beck family's daughter, Lena, went missing nearly thirteen years ago, and her description matches the victim of the hit-and-run case in Aachen.
When the Becks arrive at the hospital, they are shocked to learn that the woman is not their daughter. Furthermore, Hannah looks exactly like a young Lena, making the case baffling for the Becks and the investigators. While Lena recovers after her surgery, Hannah is moved into the care of a psychiatrist. Matthias becomes convinced that Hannah is his granddaughter and visits her at the psychiatrist's clinic. At the same time, Gerd tells Aida about Lena's disappearance, and they investigate the link between the two cases.
After Lena regains consciousness, Gerd interrogates her, but she refuses to reveal anything because of a voice in her head. The woman identifies herself as Lena, while Aida finds Jonathan with a disfigured dead body, presumably the children's father. Jonathan is also left in psychiatric care with Hannah. Meanwhile, the case takes another turn when a DNA test reveals that the children have the same mother but different fathers. However, the children's DNA does not match the women in the accident. Eventually, Lena reveals her real name is Jasmin Grass, and she was abducted by "Papa" roughly five months ago and forced to become the children's mother.
Soon, Jasmin is discharged from the hospital and tries to return to a normal life. However, the voice in her head continues to torment her. Matthias wants to look after Hannah because of her resemblance to Lena, leading to an argument with Karin. Nonetheless, Hannah comes to live with the Becks. Meanwhile, Aida and Gerd believe the dead man found in the family's house was the captor. Later, they discover the dead bodies of other women near the military complex and interrogate the employees of the surveillance company that looked after the base. As the case becomes even more entwined, a mysterious figure, keeping tabs on Jasmin, Hannah, and Jonathan, makes their move.
Dear Child Ending: Who Is Papa? Does Jasmin Escape From Him?
Eventually, it is revealed that Jasmin was kidnapped by the mysterious figure "Papa" following a job interview. She was forced to become the replacement for Lena, the biological mother of Hannah and Jonathan. Her captor sexually and physically abused her. Over time, Jasmin developed a close bond with the children. One day, Jasmin attacked Papa with a snow globe and escaped. She was hit by a car while Hannah and Papa searched for her. They found Jasmin, and Hannah convinced Papa to let her take Jasmin to the hospital as the children loved their new mother. Ultimately, when the time is right, Papa returns to collect his family and picks up Hannah from the Becks' house.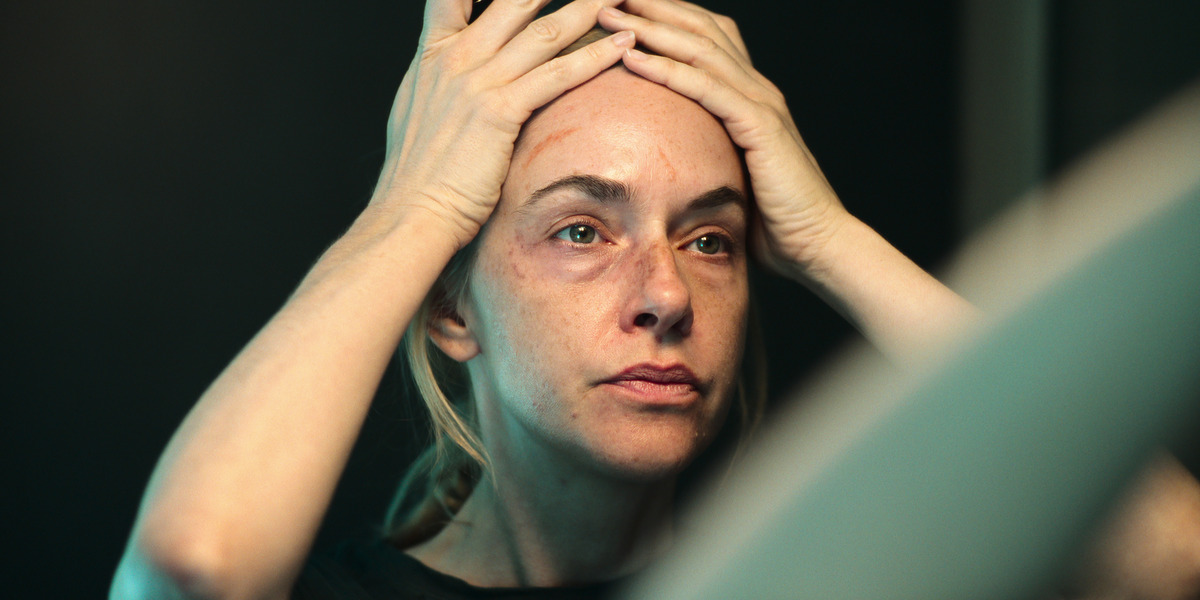 When Papa arrives to take Jasmin, she is prepared, with her hair dyed blonde like Lena's. Jasmin also dresses in a white blouse and long skirt, as she did when she was held captive. In the final episode, it is revealed that Papa is none other than Lars Rogner, the owner of the security company that runs surveillance for the military base. He used his company's surveillance tech to keep tabs on his family. Aida and Gerd had interrogated all the employees but missed out on Lars. Just as Gerd learns that Jasmin has been kidnapped and Hannah is missing, he realizes that Lars is behind the entire case.
Lars drives Jasmin and Hannah to their new home, but they stop at the beach as Hannah demands. Jasmin makes an excuse to go to the loo, only to faint. However, as it turns out, she fakes unconsciousness to draw Lars close and uses the glass piece given to her by Hannah to butcher Lars for tormenting her and the children. Over the show's course, Jasmin is plagued by Lars' voice in her head and cannot move on from the traumatic experiences. Hence, it is a major surprise that she willingly agrees to return to Lars. However, Jasmin only played along with Lars' plan so she could kill him, as she no longer wanted to live in fear. Thus, with Lars dead, Jasmin finally earns her freedom and moves on. Gerd finds a dying Lars and learns the location of Lena's dead body, finally closing the case and bringing closure for the Becks and himself.
Why Did Lars Kidnap Lena and Jasmin? How Did Lena Die?
The series slowly builds up the sinister "Papa," as he appears in several scenes tormenting Jasmin and the children, but his face is never shown. In the finale, it is revealed that the culprit is Lars Rogner, the owner of a security company. Lars was abandoned by his mother and raised by his grandparents as a child. He became infatuated with Lena after he did a job for the Becks. One night, Lars kidnapped Lena and held her captive. Lena was already pregnant when Lars kidnapped her because of a hookup with an ex-boyfriend. Although it is never revealed how Lena died, Hannah confirms they had a younger sister, Sara, who died as a baby. It is implied that Lena died from the shock of pregnancy or from the grief of her daughter's death.
Later, Lars kidnaps several women to replace Lena, but Jasmin proves to be his undoing. It is later revealed that Lena resembled Lars' mother, who had left him for unknown reasons. Hence, it is implied that Lars is a psychopath whose unresolved feelings about his mother led him to torment Lena and several other women, including Jasmin. Ultimately, Lars is killed by Jasmin, bringing his reign of terror to an end. Moreover, Aida and Gerd determine the connection between Lars and the victims whose bodies were found at the military base. Therefore, it is safe to say that the officers classified Lars' death as self-defense, allowing Jasmin to walk free while Lars faced the consequences of his actions.
What Happens to Hannah and Jonathan?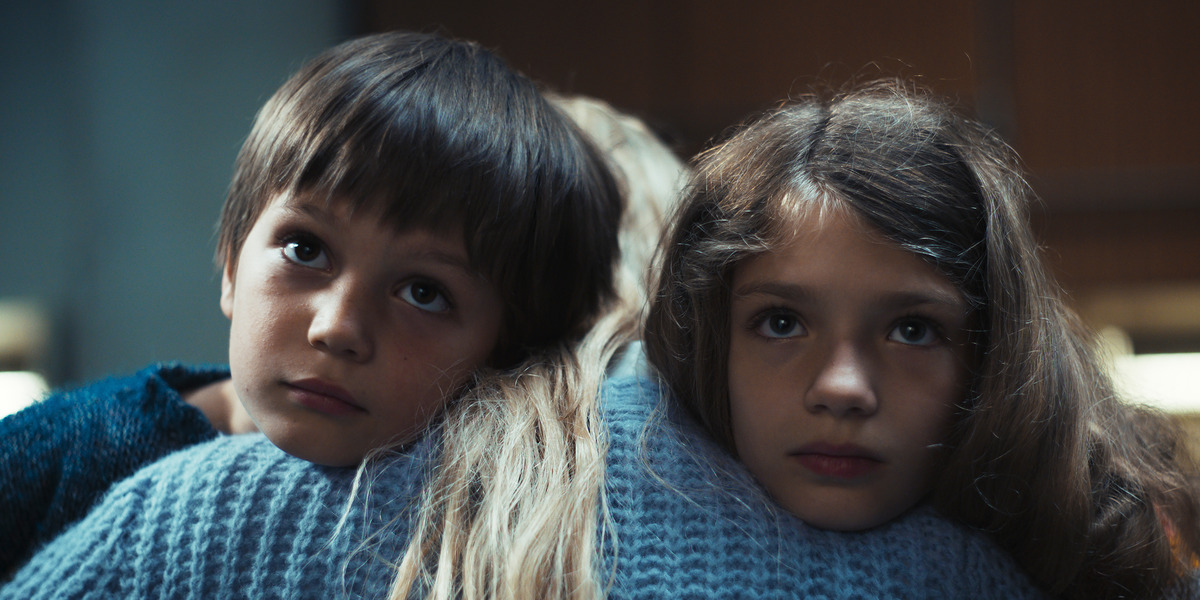 Hannah and Jonathan are Lena's children who suffer at the hands of Lars. Although the children appear to have affection for their "Papa," they live in fear of punishment as they are somewhat aware of Lars' crimes. In the finale, Jasmin kills Lars, implying Hannah was also a part of the plan. Hannah convinced Lars to let her go with Jasmin to the hospital. Moreover, Hannah gave Jasmin the piece of glass she later used to stab Lars and kill him. In the final moments, Hannah and Jasmin spend time on the beach like Lena told her children in their bedtime stories. The moment solidifies the bond between Hannah and Jasmin, further hinting that they worked together to escape the life of captivity. Ultimately, Hannah and Jonathan are given a chance at a normal life as we see Hannah living with the Becks and Jonathan continuing to work on his mental health at the psychiatric facility, making a new friend. Hence, it seems like the worst is behind the children, and they can look forward to building a happy life for themselves.
Read More: Where is Netflix's Dear Child Filmed?