Based on the 2020 namesake novel by Ann Napolitano, 'Dear Edward' is an Apple TV+ drama series created by Jason Katims ('Parenthood'). The plot revolves around a group of people who lost their loved ones in a terrible plane crash. The title of the series comes from the letters that Edward (Colin O'Brien), the 12-year-old eponymous character who is the sole survivor of the crash, receives from all over the world.
In season 1 episode 10, titled 'Shelter,' Edward goes missing, having read all the letters addressed to him, prompting Lacey (Taylor Schilling) to go on a desperate search for the boy. Elsewhere, Steve (Ivan Shaw) and Amanda's (Brittany S. Hall) complex quasi-relationship reaches an impasse, forcing them to make certain choices. Dee Dee (Connie Britton) hosts a party to commemorate the grief group's last session, and Sam (Dario Ladani Sanchez) makes a choice about his life. Here is what you might want to know about the ending of 'Dear Edward' season 1. SPOILERS AHEAD.
Dear Edward Episode 10 Recap
The season finale begins with John (Carter Hudson) returning to his station after a night of patrolling and finding the letters he had carefully hidden scattered all over the place and Edward gone. Understandably, he panics and calls Lacey, who comes running. After she berates him for what she believes to be his callousness, they both start looking for the boy. Lacey first speaks to Shay (Eva Ariel Binder), who is troubled after learning that Edward is missing and blames herself as she told Edward that he could no longer sleep in her room. Lacey immediately assures her that she is the best thing that happened to Edward after the crash.
After learning about Mahira (Jenna Qureshi) from Shay, Lacey visits the girl's uncle's shop and learns that she hasn't seen Edward either. But when she discovers that Mahira was Jordan's girlfriend, Lacey knows just what to say, and together, they mourn their shared loss. Lacey eventually finds Edward at his old home. The current residents assure her that he is fine. They earlier came home to find Edward playing the piano, and soon their daughter joined him. After an emotional reunion with his aunt, Edward goes to the falafel stand and tells the owner about what happened to his family. Lacey then takes him to the party Dee Dee is hosting to celebrate their final session, where Edward is introduced to the group.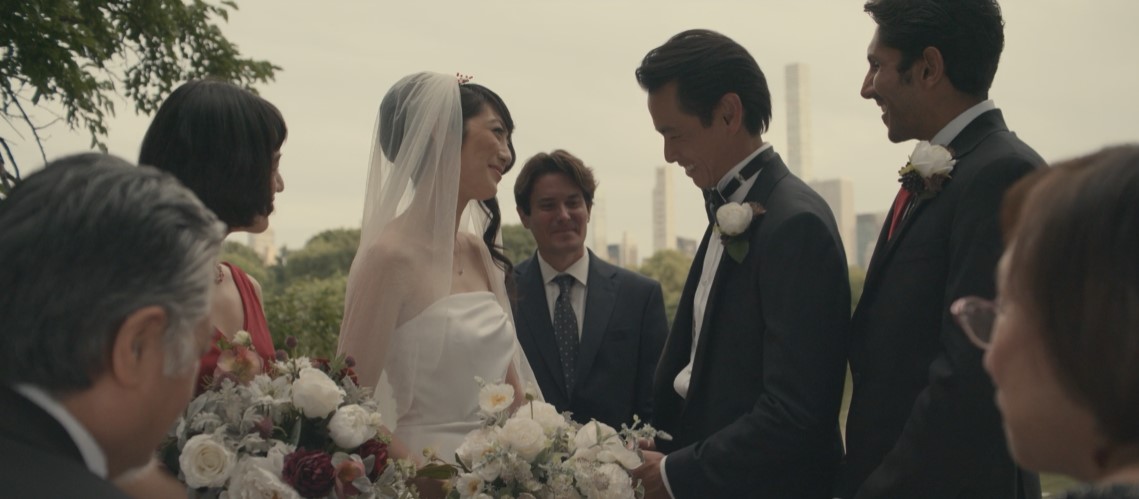 Meanwhile, Steve declares that he is willing to end his engagement for her, but Amanda, the more rational between the two, at least in this instance, points out that Trent will always be a factor between them and ends their affair. As the season ends, Steve gets married, but he looks visibly unhappy, while Amanda delivers a public performance somewhere else in the city, looking content. Facing an ultimatum to choose, Sam chooses his wife and daughter over his sexual curiosity, but by the time he tells Sienna about this, she has already decided to move out.
In the previous episode, Dee Dee told Zoe (Audrey Corsa) the truth about Charles, and the two of them came to an understanding, ending their brief and somewhat unavoidable feud. She also convinced Milo to let her organize a party. But when she shows up to decorate the church, no one else is there, so she persuades a priest to help her. Eventually, Zoe shows up, followed by Milo and then the others. Soon enough, the party is a success. Steve brings in a dumpling he made with Amanda's help, though the latter chooses not to attend.
Dear Edward Episode 10 Ending: Does Edward have another Uncle?
As the season ends, John and Lacey don't necessarily reconcile, but John assures her that he listens to her even when she assumes he doesn't. Linda, who has just given birth prematurely, continues to live with Lacey and Edward. The latter patches up his friendship with Shay by giving her some of the trinkets he has collected over the years and are connected to the memories of his family.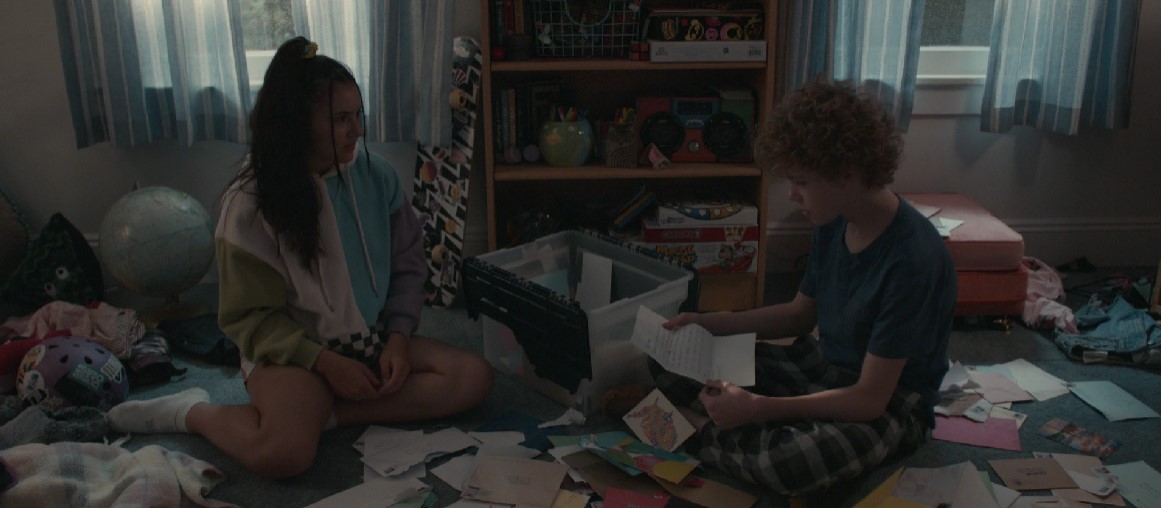 Edward decides to answer all the letters he has received. One day, as he and Shay go through them, the latter finds one that stuns them. It is apparently written by Edward's uncle, but the thing is that Edward doesn't even know that he has another uncle besides John.
If Edward does have a second uncle, it has to be from his father's side because if he were Jane's relative, he would have contacted through Lacey. The fact that Edward doesn't know about this man speaks volumes about his relationship with Edward's father. An interesting thing to note here is that there is a considerable chance that John and Lacey read who the letter is from before adding it to the pile. If that's the case, they didn't want this man to have any contact with Edward. However, that's immaterial now. With Edward finding the letter, an interaction between him and this man is almost inevitable in the prospective season 2.
Does Adriana Win the Election?
Yes, contesting from her late grandmother's former Congressional seat in New York, Adriana wins the election, despite not being the favorite. Afterward, she expresses her gratitude to her electorate and her staff before speaking about Kojo (Idris DeBrand) without mentioning him. Kojo returned to Ghana with Becks (Khloe Bruno) in the previous episode. In their parting words, Kojo and Adriana promise to see each other once again — be it in Ghana or America. Kojo even describes the house he shares with his family.

Adriana and Kojo's relationship doesn't need a happy ending for their narrative to succeed in the context of the show. They walked into each other's lives when they needed help. When that necessity ends, life takes them in different directions.
Do Dee Dee Move to Los Angeles?
Dee Dee is such an outlandish character that she often ends up becoming the single source of humor in the show. Her response to her current circumstances has consistently been bewilderment, but she has somehow persevered. She also succeeds in mending her relationship with her daughter by being candid about her late husband's lifestyle in Los Angeles.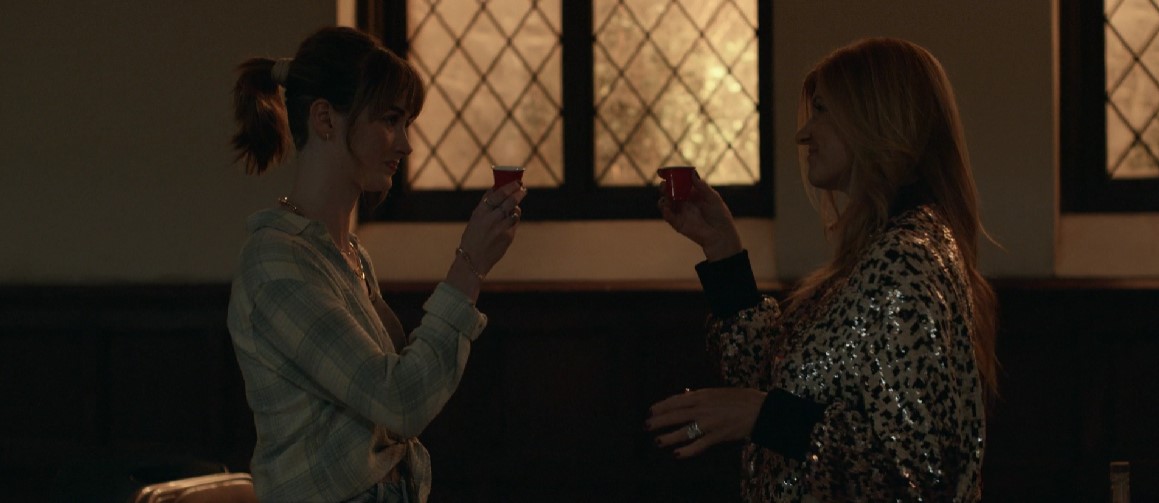 Following Charles' death, Dee Dee discovers he has left them in a terrible financial situation. She asks Steve to assess things for her, and he suggests that she should sell her house in New York. Initially, Dee Dee considers the idea unfathomable as she spent most of her life in that house and brought up Zoe, but toward the end of episode 8, she decides to sell it.
In one of the final scenes of the season, it is implied that Dee Dee and Zoe have moved to Los Angeles, where the latter is finishing her school. They have rented a cheaper place and put the condo up for sale. As Zoe returns, presumably from school, Dee Dee declares they have an offer on the condo.
Read More: Shows Like Dear Edward